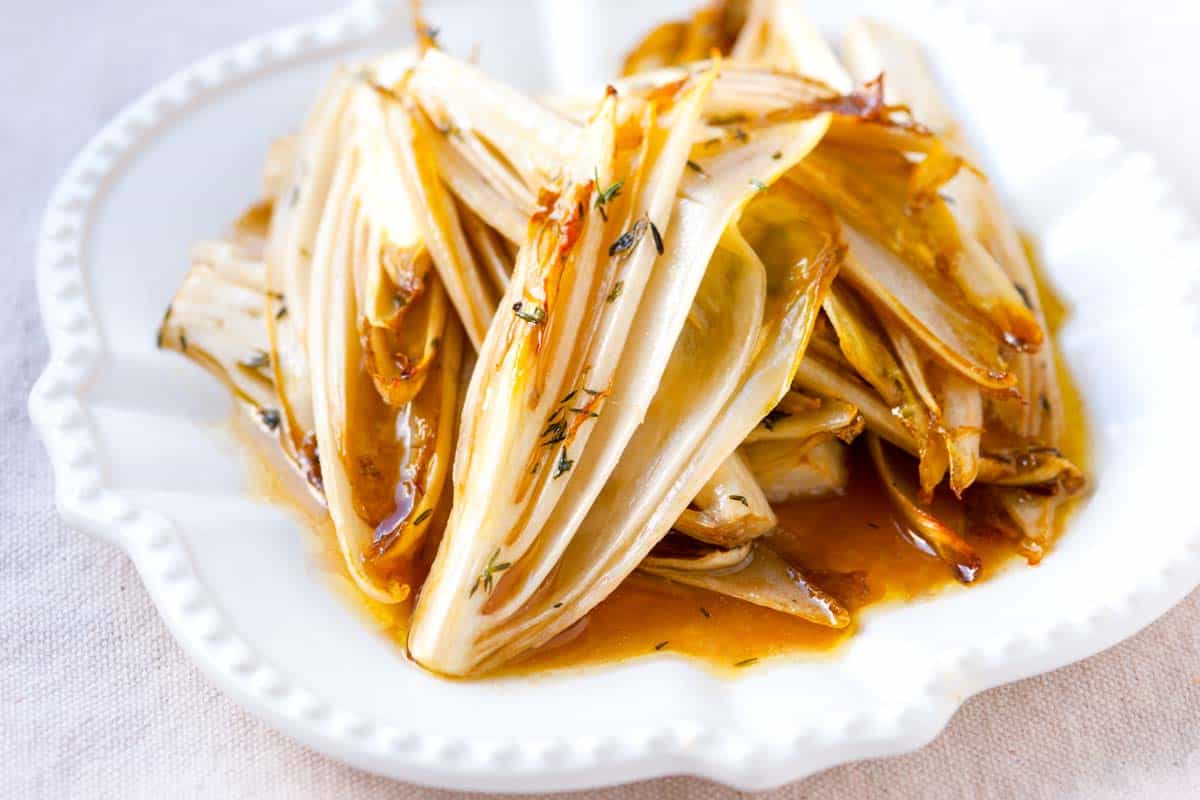 Maple Butter Roasted Endive Recipe
PREP

10min

COOK

25min

TOTAL

35min
This takes less than 10 minutes to prep and about 25 minutes to roast. I love how the maple syrup balances the bitterness of the endive.
You Will Need
6 medium-sized endive

2 tablespoons butter

2 tablespoons real maple syrup

2 teaspoons chopped fresh thyme leaves

1/4 teaspoon sea salt
Directions
Heat oven to 350 degrees F.

Halve the endives or if large, cut them lengthwise into four wedges then remove as much of the core as possible (the core can be bitter). Arrange endive into one layer on a baking sheet.

In a small saucepan, melt the butter the stir in maple syrup, thyme and salt. When hot, pour over the endive and bake until tender and the edges begin to brown, 20 to 25 minutes.