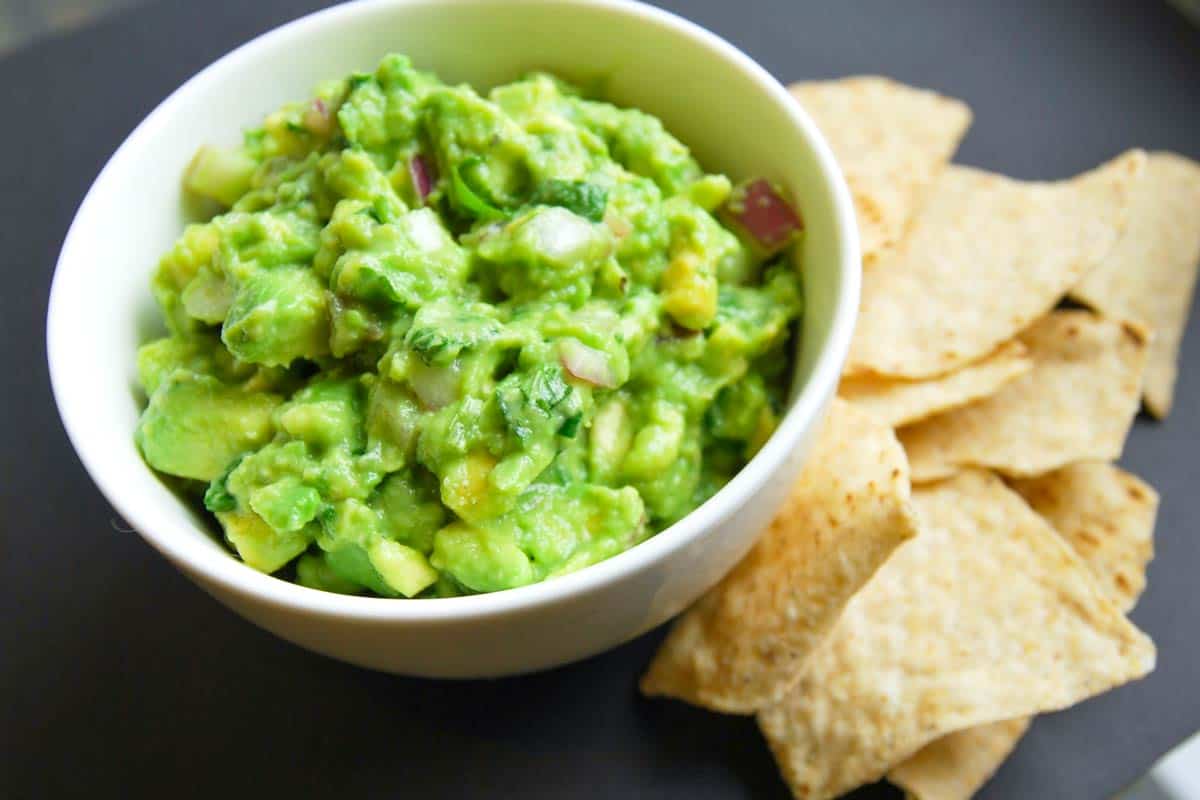 Easy, Five Minute Guacamole Recipe
Most avocados you'll find at the store will be under ripe or over and neither are good for this guacamole recipe. You'll know when an avocado is ripe when it gives just slightly when squeezed. If unripe, don't store them in the fridge. You want to keep them at room temperature until ripe. (For more about how to buy, cut and store avocados see our tutorial).
The lime (or lemon juice) is optional — I really love the zing it adds, but it isn't 100% required at all. Try the guacamole before adding to see what is best for your tastes.
You Will Need
2 ripe Hass avocados

1/2 teaspoon minced jalapeño pepper, or more, to taste

3 tablespoons chopped onion

2 tablespoons chopped fresh cilantro leaves

Salt and fresh ground black pepper

1 to 2 tablespoons fresh lime or lemon juice, optional
Directions
In a medium bowl, mortar or a Mexican molcajete (lava stone mortar), thoroughly mash half of the onion with the jalapeño and 1/2 teaspoon of salt to make a paste.

Cut avocados in half. Remove the seed then scoop the avocado into the bowl with a spoon. Add the remaining onion as well as the cilantro, and gently mash everything together. Season with lime juice and more salt if desired.