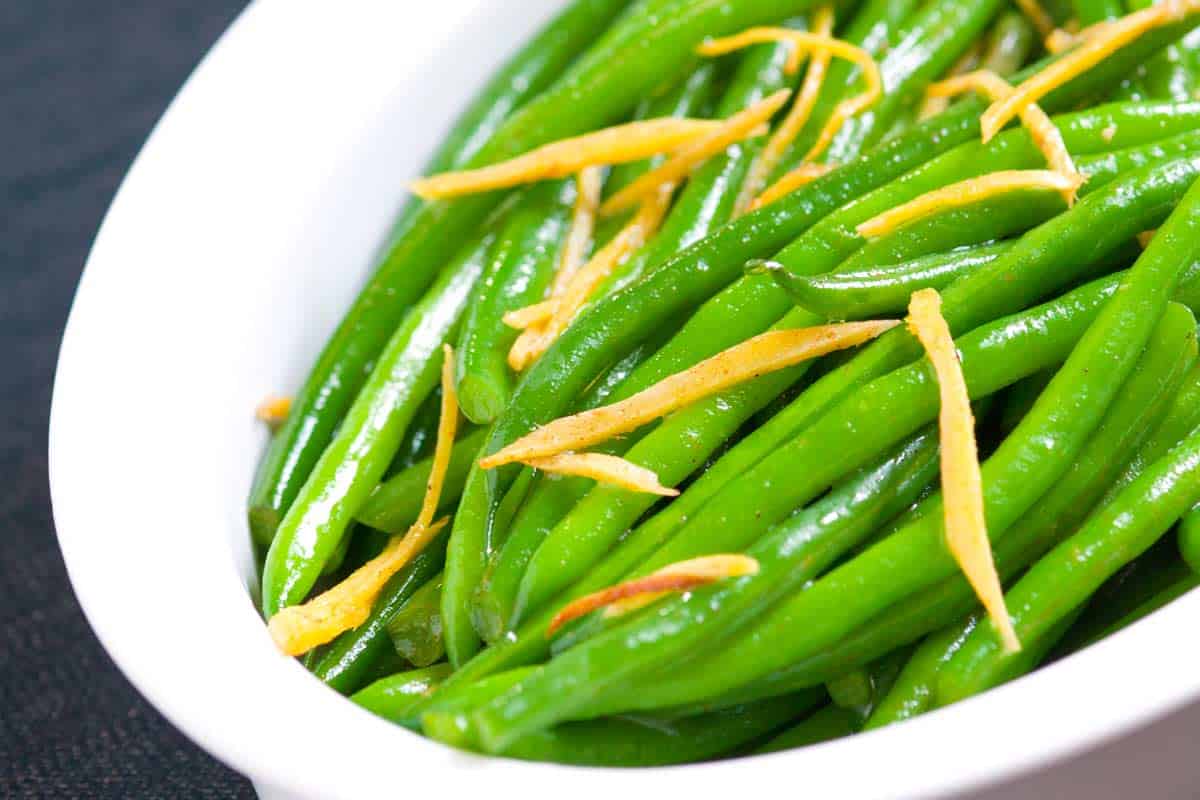 Ginger Butter Sauteed Green Beans Recipe
We blanch the beans before sauteing. This means to plunge fresh green beans into boiling salted water, leave for 1 to 2 minutes, and then plunge into icy water to stop the cooking. This makes them crisp and bright green. You can blanch the beans, cool, and drain them a day in advance. Just keep them covered in the refrigerator.
You Will Need
1 1/2 pounds green beans, stem ends trimmed

2 tablespoons butter

1 (2-inch-long) piece fresh ginger

Salt and fresh ground black pepper
Directions
Blanch Beans

Bring a medium pot of salted water to a boil. Plunge the beans into the water and cook until crisp-tender, 1 to 2 minutes. Drain and transfer to a bowl filled with ice and cold water to stop cooking. Drain well.
Saute Beans

Peel the ginger and cut in half crosswise. Thinly slice lengthwise and cut into very thin matchsticks.

Melt the butter in a wide heavy skillet over moderately high heat until bubbling. Add the ginger and cook until it begins to brown, about 2 minutes. Toss in the beans and cook, stirring, until just tender, 2 to 3 minutes. Season with salt and pepper and serve immediately.