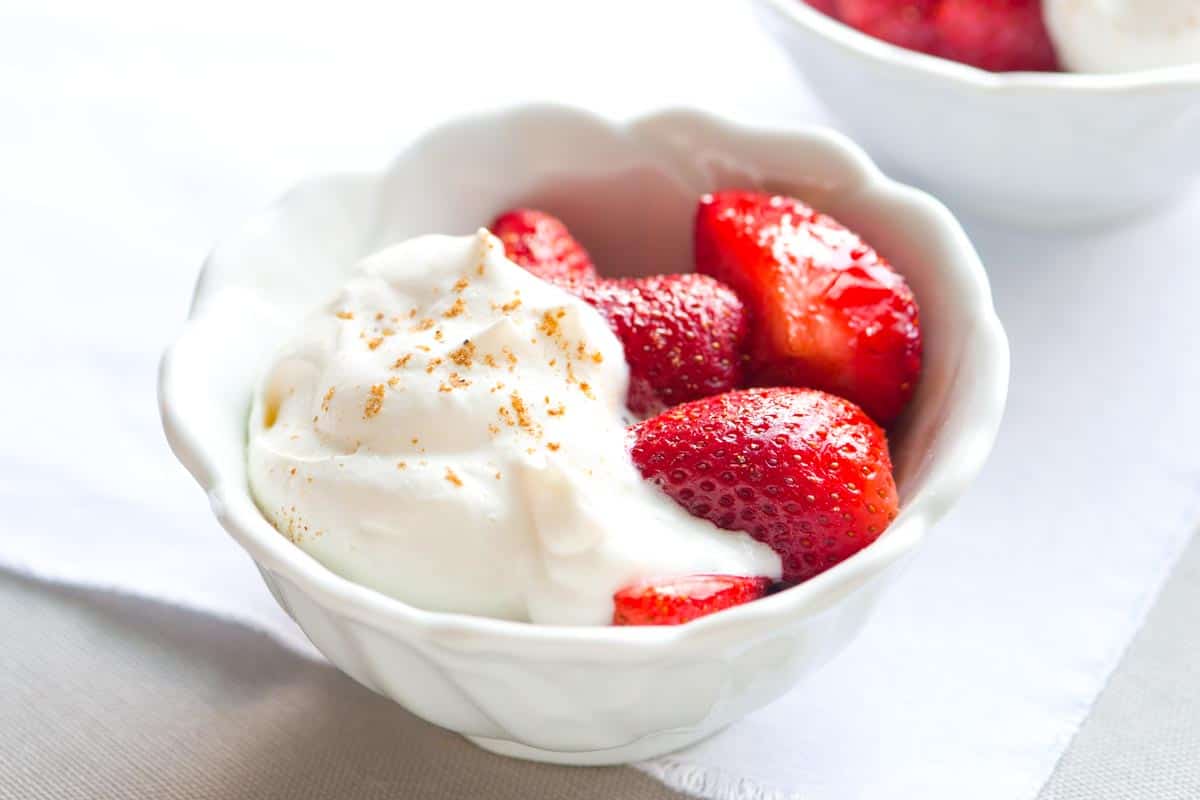 Roasted Strawberries with Brown Sugar and Coriander
PREP

5min

COOK

30min

TOTAL

35min
When you roast strawberries the flavor of the berries cooks down and concentrates. For even more concentrated flavor add 10 to 15 more minutes to the bake time.
You Will Need
8 ounces strawberries, hulled and halved

2 tablespoons brown sugar

1 teaspoon ground coriander

1/2 cup whipping cream

1/2 teaspoon vanilla extract

1 tablespoon powdered sugar
Directions
Heat oven to 350 degrees F. Line a rimmed baking sheet with parchment paper or foil.

Add the strawberries to the baking sheet then toss with brown sugar and coriander. Spread into one layer. Bake until softened and the juices begin to release from berries, about 25 minutes.

Make vanilla whipped cream by adding the cream, vanilla, and powdered sugar to a cold bowl. Use a whisk or hand blender to whip until soft peaks form. Serve strawberries warm with a dollop of the whipped cream.