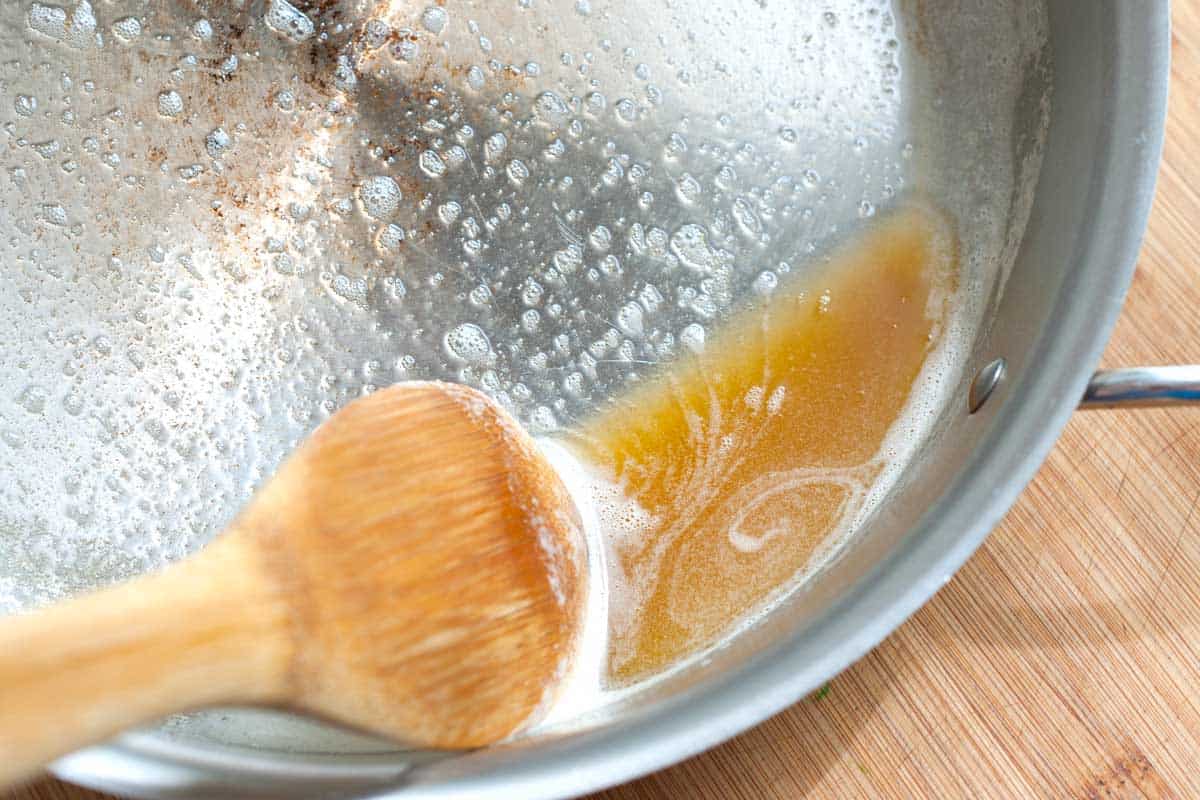 How to Make Brown Butter Perfectly Every Time
Brown butter is easy to make and can be used in both sweet and savory dishes. The hot brown butter can be used immediately in savory dishes like pasta or chicken. For sweet recipes, let it cool then use it in place of regular melted butter.
Directions
Add butter to a wide heavy-bottomed pan over medium-low heat. As the butter melts, continuously swirl the butter around the pan. The butter will go from brown to burnt quickly, so stay close to the pan when you do this. Continue swirling the butter over the heat until it is light brown in color. Once light brown and smells nutty, remove from the heat.