This zucchini lasagna recipe is perfect when you're a little short on time, but you still want to knock the socks off anyone who eats it. Jump to the 20 Minute Zucchini Lasagna Recipe or read on to see our tips for making it.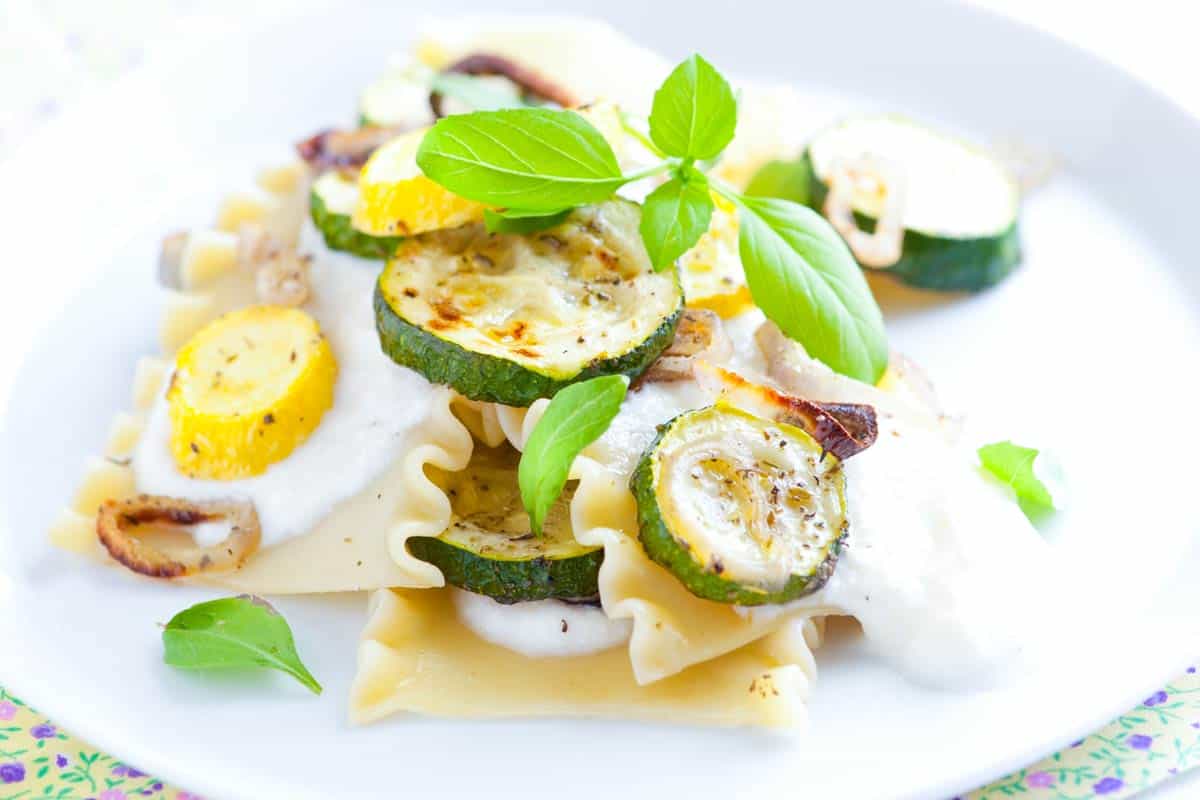 Lasagna is a popular meal in our house, but sometimes the layering, baking and waiting is just too much. That's why we thought up this little gem. It's still lasagna, it just isn't baked.
YOU MAY ALSO LIKE: Tender vegetables, a light tomato sauce and lots of cheese make this vegetable lasagna recipe one of our favorites. Jump to the Vegetable Lasagna Recipe.
How to Quickly Make Free-Form Zucchini Lasagna
We're using zucchini and yellow summer squash in our lasagna recipe below, but you can swap them for other veggies or add some protein — chicken sausage would be excellent.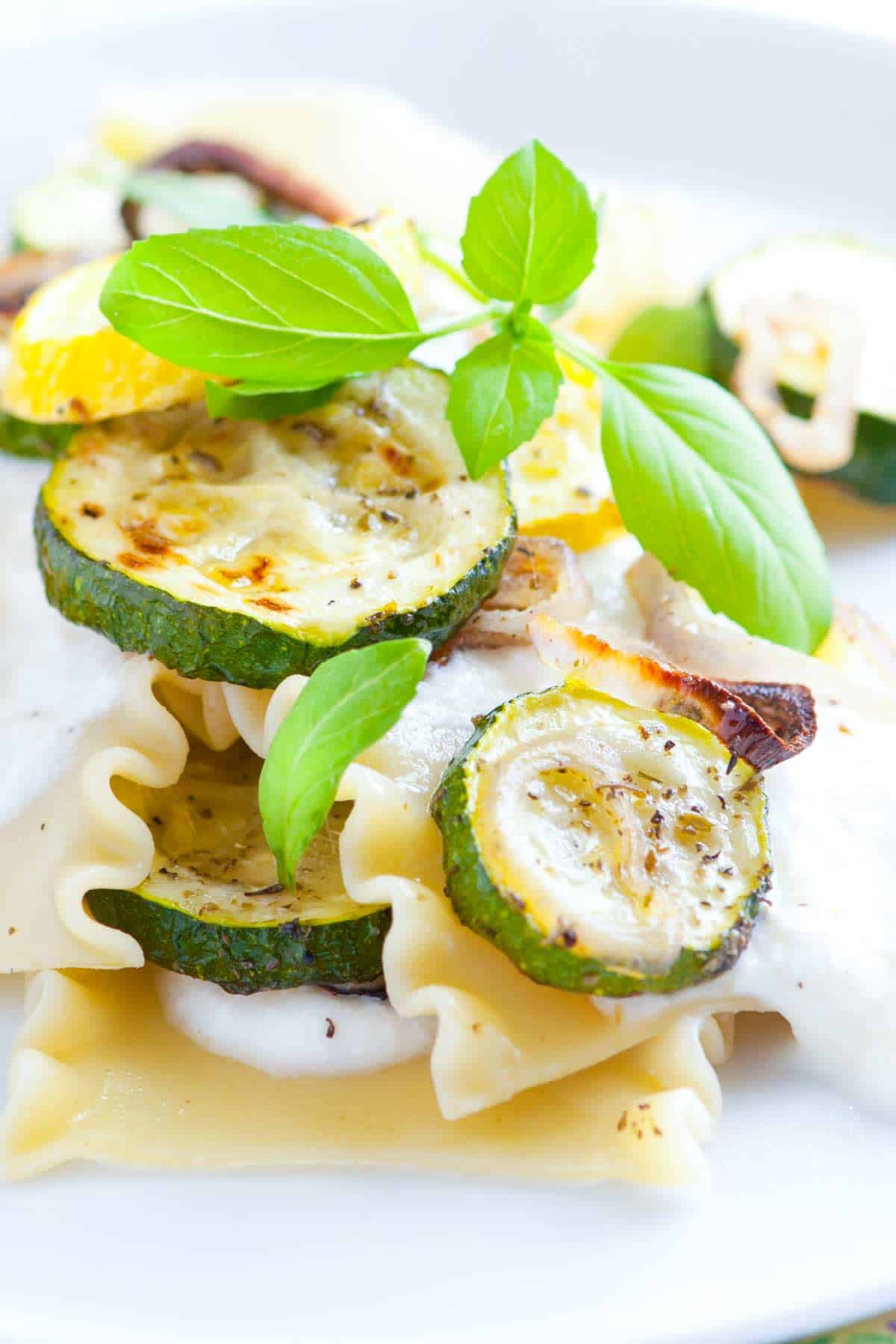 The vegetables are roasted in the oven until browned around the edges. While they roast, we have time to cook lasagna noodles and make a creamy lemon ricotta sauce.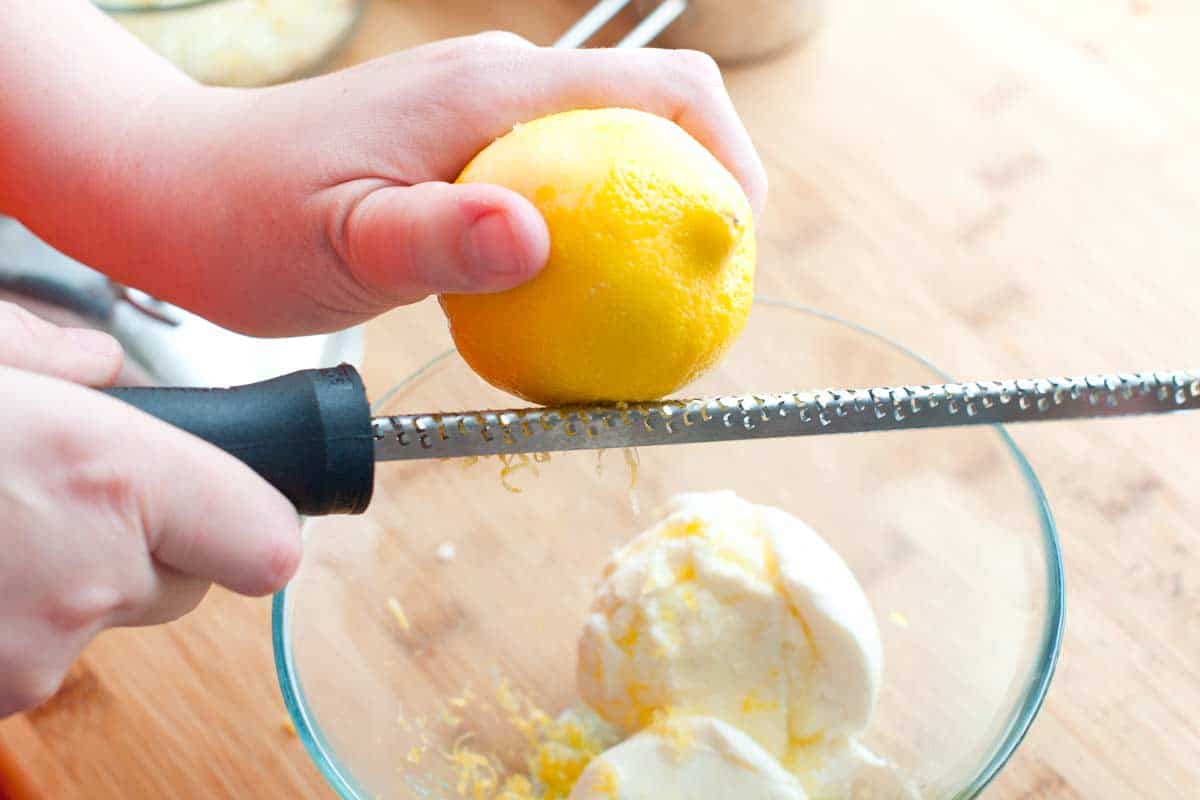 For the sauce, stir lemon zest and some hot pasta water into ricotta. This seasons and thins out the ricotta ever so slightly. When the zucchini has roasted, we layer noodles, roasted vegetables and the ricotta sauce on individual plates. So simple!
YOU MAY ALSO LIKE: How to make our 20-minute zucchini pasta recipe with garlic, tomatoes, basil, and parmesan cheese. Jump to the Zucchini Pasta Recipe.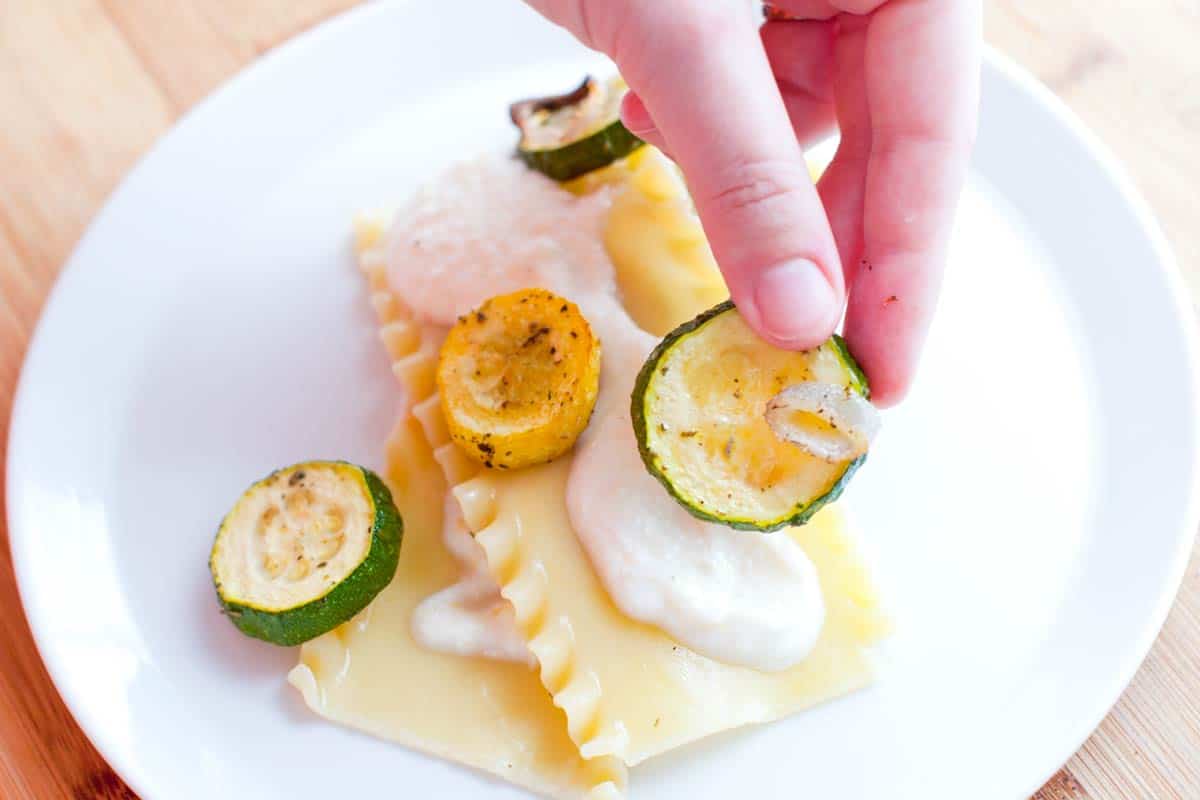 Recipe updated, originally posted May 2012. Since posting this in 2012, we have tweaked the recipe to be more clear. – Adam and Joanne
20 Minute Zucchini Lasagna Recipe with Lemon Ricotta
If you love lasagna, but just don't have the time to wait for it to bake, make this easy free-form lasagna with roasted zucchini and yellow squash. You can also add roasted eggplant, tomatoes, mushrooms or even cooked chicken or sausage.
You Will Need
2 zucchini squash, cut into 1/4-inch rounds
2 summer/yellow squash, cut into 1/4-inch rounds
1 shallot or small yellow onion, thinly sliced
1 tablespoon extra-virgin olive oil
1/2 teaspoon Italian seasoning
8 dry lasagna noodles, unbroken
1 cup part-skim ricotta cheese
Zest of one lemon
Salt and fresh ground black pepper
Fresh basil leaves, chopped
Directions
Roast Vegetables

1Heat oven to 425 degrees F. Line a baking sheet with parchment paper or aluminum foil.

2Add squash to the pan then use your fingers to separate the shallot slices into rings, and then add to the baking sheet. Toss squash and shallots with olive oil, Italian seasoning and a 1/4 teaspoon of salt. Arrange the squash into one layer then roast, turning once, until lightly browned, but not mushy, about 15 minutes.

3Meanwhile, cook the pasta in boiling salted water until it is tender but not mushy. Drain, but reserve about 1/4 cup pasta water.

4Make the lemon ricotta. Add ricotta cheese to a microwave-safe bowl and heat until warm, 1 minute. Stir in the lemon zest and reserved water from the pasta. Taste then season with salt and pepper.
1Cut or tear each lasagna noodle in half so they fit on a plate. Alternate a noodle half with ricotta cheese and the roasted zucchini and shallots until you have 3 to 4 layers of pasta. Serve with fresh basil on top.