Welcome. We are so happy you're here. We're Adam and Joanne Gallagher, the creators and publishers of Inspired Taste.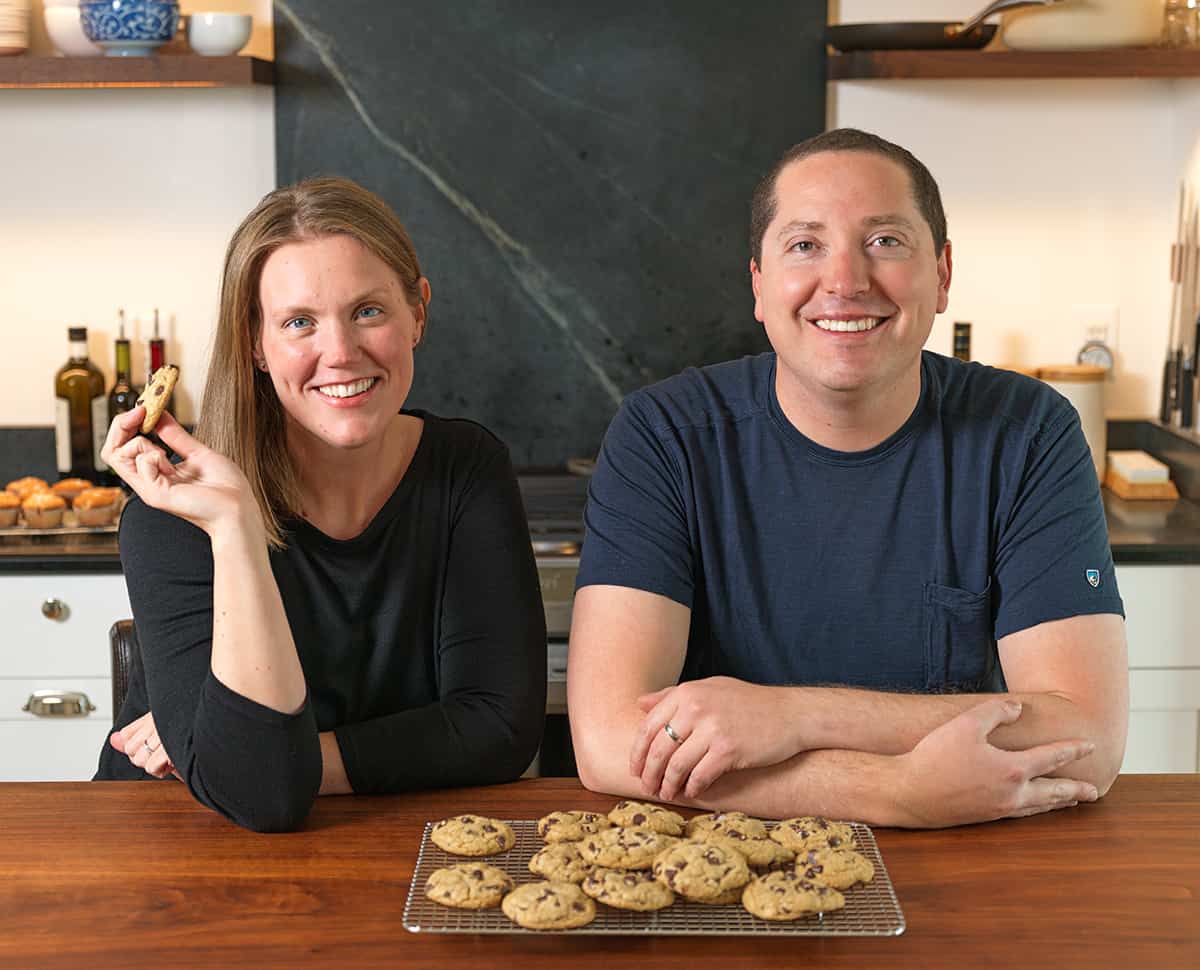 We do everything around here — we research and develop the recipes, photograph, shoot videos and we're the ones answering your cooking questions through our comment section and email (here's our contact page if you want to get in touch).
Joanne's been to culinary school, but we're proud to say that the majority of our cooking knowledge is self-taught. We love to cook and try new things in the kitchen and when we fall in love with something, we happily share it with you.
We're both obsessed with food and are proud to make cooking and sharing recipes our full-time careers. Our goal is simple, we hope to inspire you to get in the kitchen and cook our fresh and delicious recipes.
We believe cooking should be fun and never stressful. It's because of this that we do our best to make our recipes adaptable and flexible so you can make them match your personality, diets and needs. You'll often find we share options for substitutions. Maybe you don't eat eggs, but you want to make our healthy banana bread. Well, scroll to the notes section of the recipe and you'll find out how to eliminate the eggs from the recipe. If we haven't shared a substitution, go ahead and comment on the recipe or email. We'll do our best to help you out.
Many of our recipes have short recipe videos to help you out and if there isn't a video, it's likely you'll find step photos for the trickier steps of the recipe. (We even have a YouTube channel with all of our videos.)
If we haven't answered all your questions, check the comments section! Many of our recipes have hundreds of reviews. One of our favorite comment sections is for our granola bars. We love to scroll through and read all the ways our readers have adapted our recipe to their favorite ingredients.
Here's what our readers have been saying about us:

"Loving your blog! Easy recipes and real food." – Nancy

"Honestly, this is the best recipe site I've found. Recipes are easy and seemingly fool-proof." – Laurie

"You give me the confidence to try things I wouldn't have thought I would care for." – Erica
We started Inspired Taste in 2009, so we've been here a while. We've also worked with other brands and developed recipes that have been published on other websites, in magazines and even in cookbooks. While we love working for others, our passion is right here on Inspired Taste.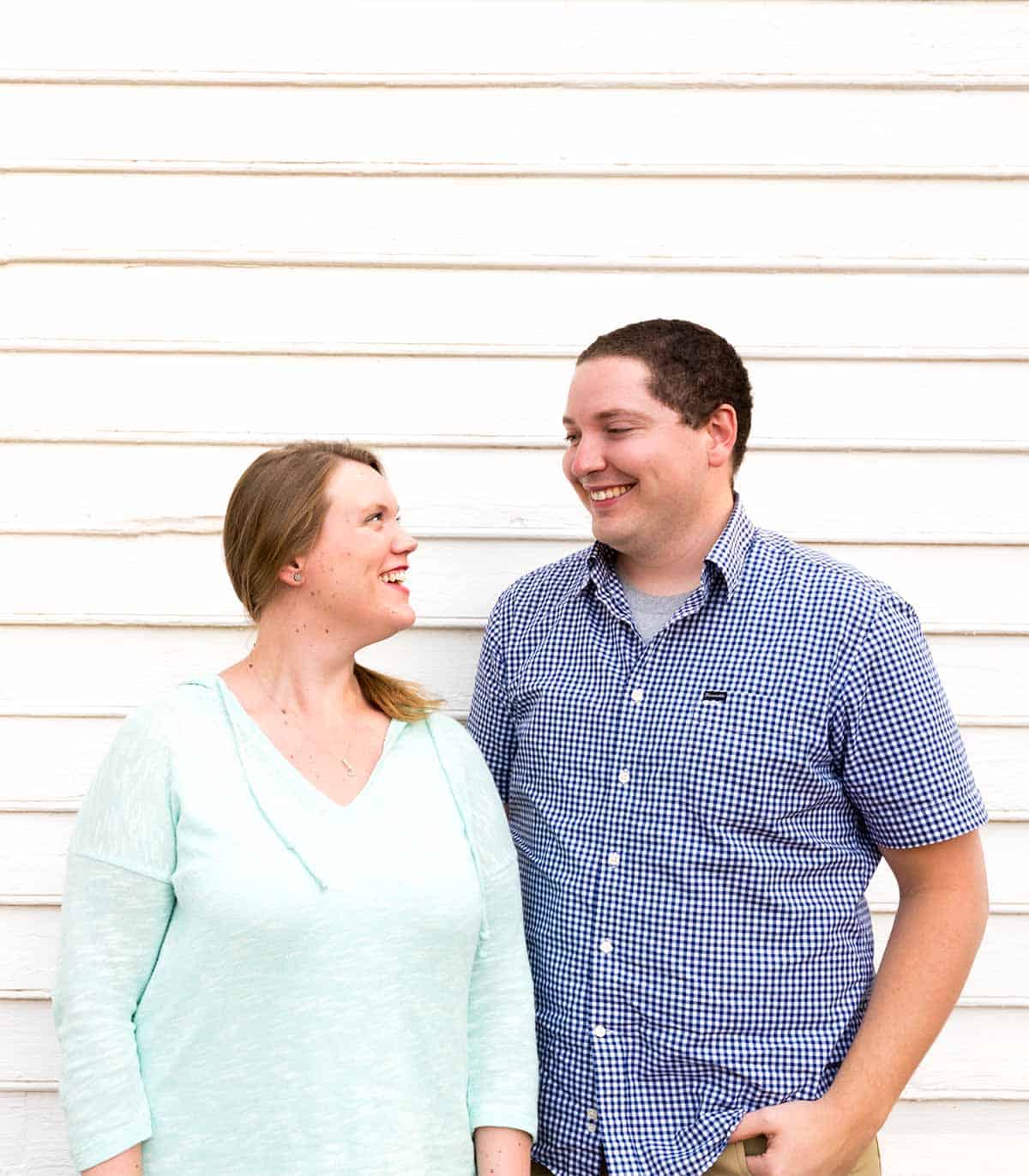 A little more about us …
Adam and I met in high school! We aren't technically high school sweethearts, but we've known each other a very long time. In 2009, we got married in front of our closest friends and family.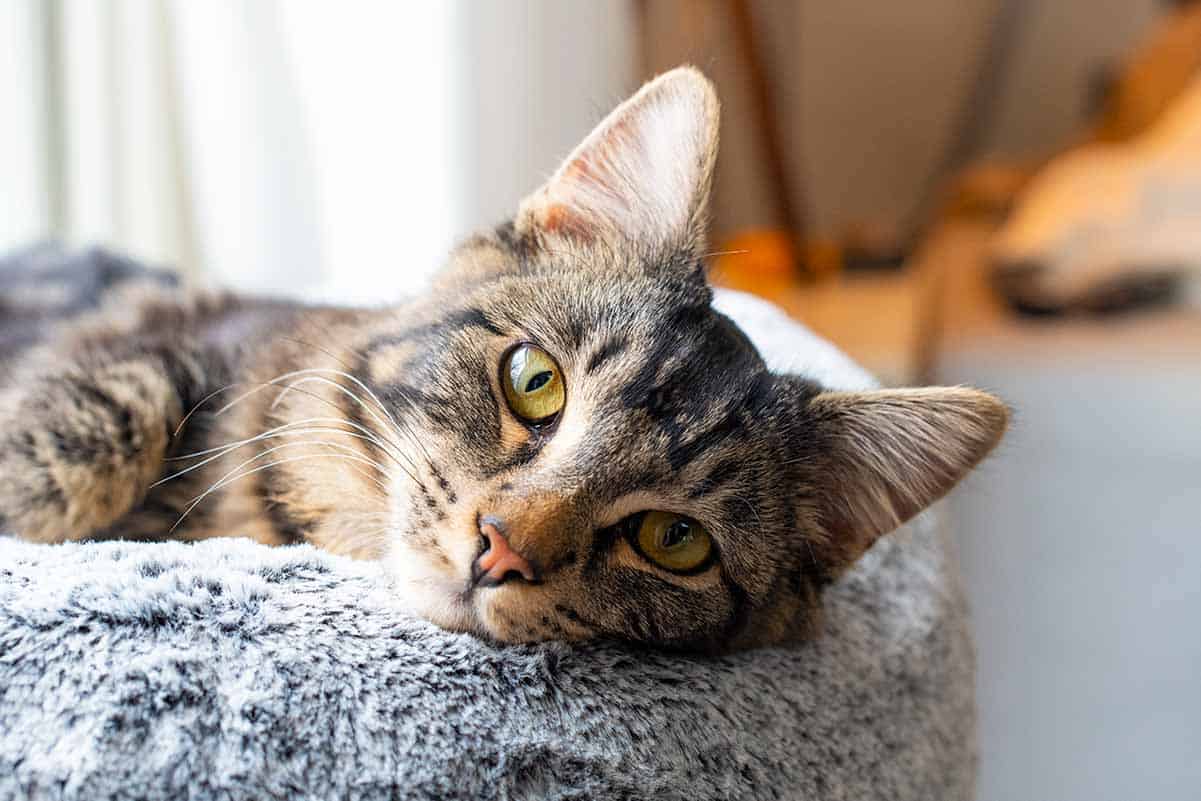 We both love to travel, be outside, and spend time with our sweet cat, Ellie. We've lived in Maryland, Virginia, and now Washington State. We spend a lot of time in Seattle, but our home is in Walla Walla. It's known for sweet onions (Walla Walla onions are THE BEST) as well as incredible wine. You can learn more about it by reading our article all about visiting Walla Walla.
A little bit about Joanne
Favorite food: I have to say this is a tie between pasta, avocado, and croissants ?
Favorite recipe on Inspired Taste: I love so many of them, but my favorite is definitely our Easy Vegetable Lasagna.
Favorite place to visit: I love to travel, but the place that stands out the most to me is Mount Rainier. It's breathtaking and our trip pushed me to hike a trail that I wasn't 100% sure I could do. I've never really been super athletic ?Here's an article we wrote about our trip!
Favorite show or movie: For a show, I love a bunch of them, but I could watch How I Met Your Mother a million times and not get bored. As far as the movie goes, our copy of Julie and Julia has definitely seen some use!
A little bit about Adam
Favorite food: Anything seafood!
Favorite recipe on Inspired Taste: This changes all the time, but I really love our Garlic Basil Seared Scallops!
Favorite place to visit: I'm with Joanne on Mount Rainier, but I also love visiting Hawaii. We've been to Maui, the Big Island, and Oahu so far.
Favorite show or movie: I've always been a big fan of Top Gear (the UK version) and now watch Grand Tour. Choosing a favorite movie is tough, but I do love The Right Stuff!
Since 2009, we've learned so much and can't wait to learn more. We hope you'll stick around and learn with us.
Happy Cooking! Adam and Joanne
How to Contact Us
We'd love to connect with you on social media!
For specific recipe questions, leave a public comment on the recipe post. Adam and I check comments daily and try to respond to your questions as quickly as we can. You can also email us directly.
We love to hear from you! Email us using contact@inspiredtaste.net if you have a question, comment, photo of one of our recipes you have made (love these) or link you'd like to share.