Post update: The product used for this recipe is no longer available. We have removed the recipe. – Adam and Joanne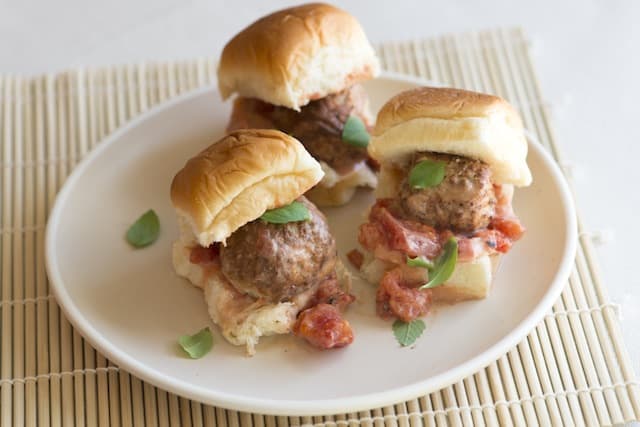 – This Recipe was Sponsored by Progresso –
If you liked the look of the meatball sliders, we recommend taking a look the low cooker chicken meatballs below. They are delicious!
YOU MAY ALSO LIKE: Easy slow cooker chicken meatballs made with lean ground chicken, parmesan cheese, parsley, and oregano, and then cooked in a simple garlic and basil tomato sauce. Jump to the Tomato Basil Slow Cooker Chicken Meatballs Recipe.
Or, take a look at more of our recipes by going to our homepage.