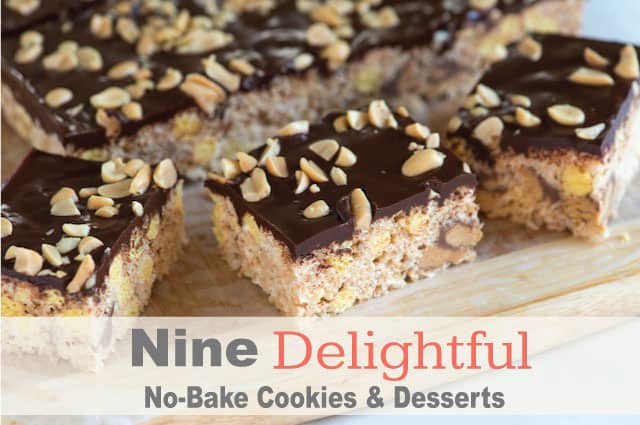 Oreos, oatmeal and Rice Krispies all come together in our finds for tasty, easy no bake cookies and dessert recipes. No oven required here.
Here's the full list of No Bake Cookies and Desserts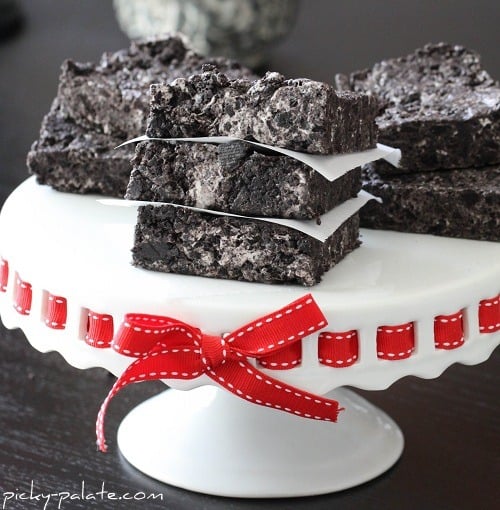 No Bake Chewy Cookies and Cream Bars from Picky Palate are simple and fun to make. With only three ingredients, she combines Oreo cookies, marshmallows and butter.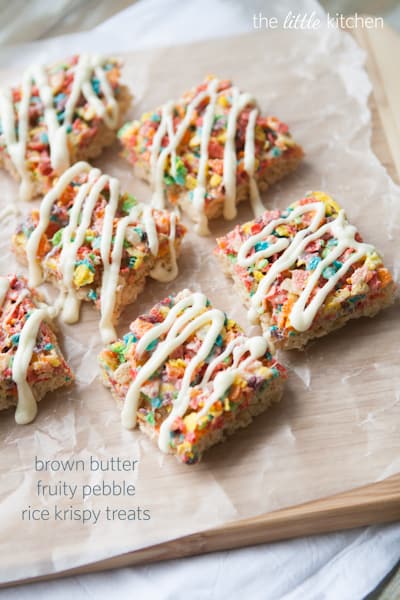 Brown Butter Fruity Pebble Rice Krispy Treats from the little kitchen. Julie combines butter, marshmallows, Rice Krispies, Fruity Pebbles and … wait for it, white chocolate to make them.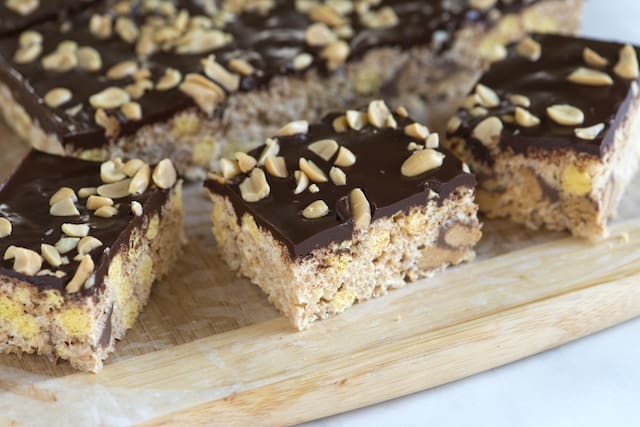 Chocolate Covered Reese's Rice Krispie Treats from Inspired Taste. We combined Rice Krispies, butter, marshmallows, Reese's peanut butter cups and chocolate. Plus, it's all done using the microwave!
No Bake Mocha Chocolate Chip Cookies from Chocolate Covered Katie. Forget coffee and grab one of these no bake cookies with coffee and chocolate. She combines oats, cocoa and coffee granules to make here no-heat required cookies.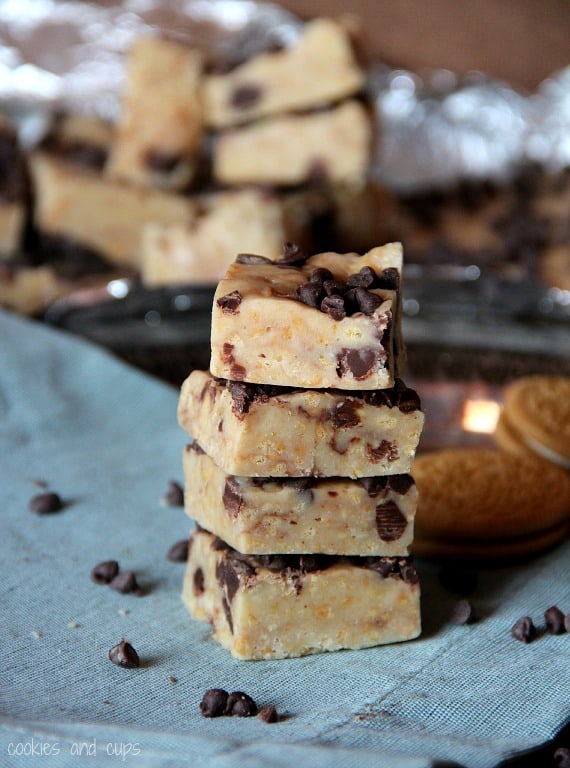 No Bake Cookie Bars from Cookies and Cups. These adorable no bake cookie bars are from Shelly at Cookies and Cups. She combines vanilla sandwich cookies, sweetened condensed milk, white chocolate and mini chocolate chips.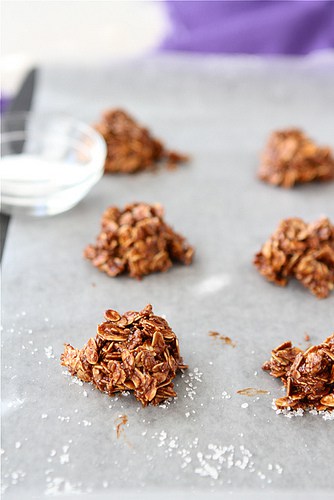 No-Bake Cookies with Dulce de Leche, Sea Salt & Oatmeal from Cookin' Canuck are divine and easy to make. They combine cocoa powder, oats and dulce de leche.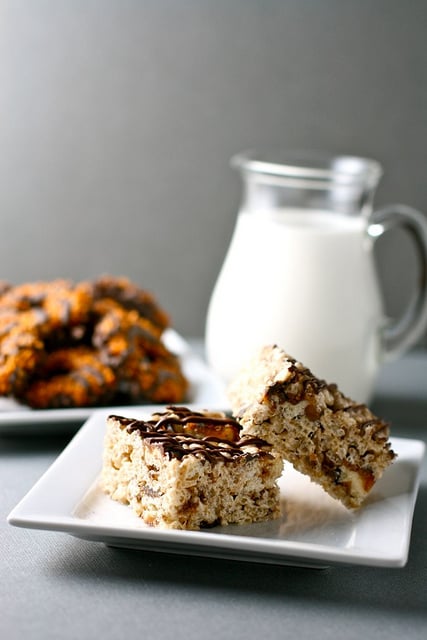 Samoa Rice Krispie Treats from The Hungry Housewife. See combines Samoa cookies, marshmallows and chocolate chips to create her no bake dessert.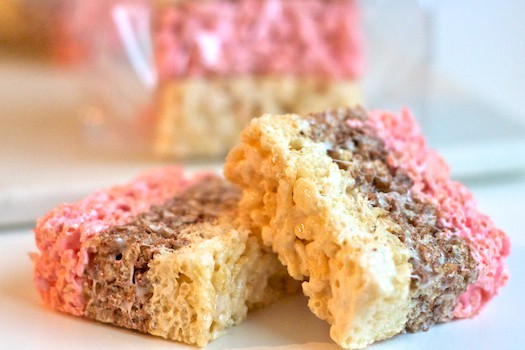 Neapolitan Rice Krispie Treats from Erin Cooks. With the classic Neapolitan strawberry, chocolate and vanilla layers, theseRice Krispie Treats are brilliant. She uses Cocoa Krispies for the chocolate layer, original Rice Krispies for the vanilla layer and strawberry fluff in the strawberry layer.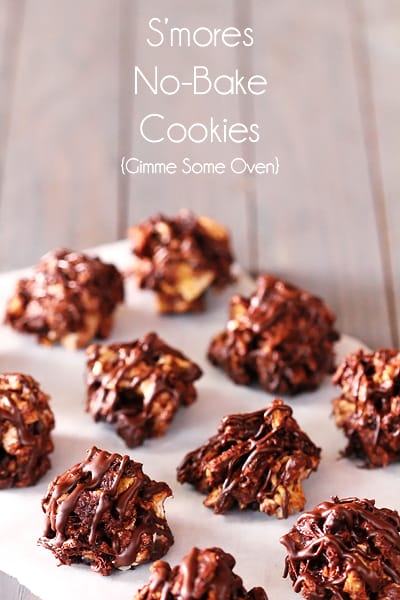 S'mores No Bake Cookies from Gimme Some Oven. She combines marshmallows, chocolate chips and Golden Graham cereal.
Do you have any favorite recipes that don't need an oven? We'd love to here about them. Feel free to tell us about them in the comment section below.
_____________________________________________