Easy Homemade Blueberry Pie
Making a blueberry pie from scratch is much easier than you might think. We're showing you how to make a blueberry pie with fresh (or frozen) blueberries, warm spices, lemon, and an easy lattice crust. Blueberries shine in this pie! Jump to the Blueberry Pie Recipe
Making Homemade Blueberry Pie From Scratch
This blueberry pie recipe is so simple! If you've never made a pie from scratch before, you are in the right place. I am going to walk you through the whole process. Blueberries shine in this pie. The pie is lightly sweetened with a touch of spice from allspice and cinnamon. I just love it.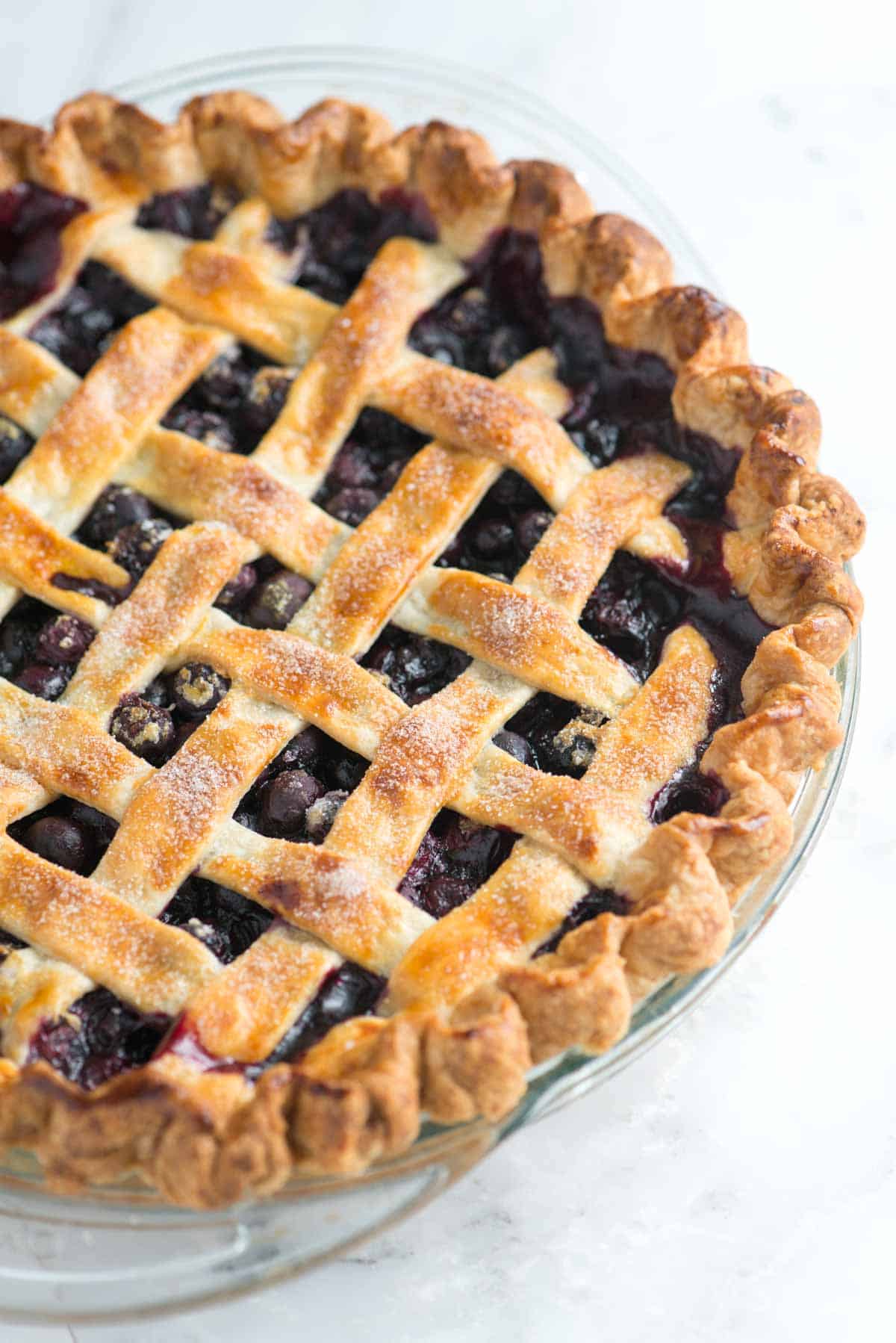 What You Will Need
Let's talk about the ingredients first. Here's what you'll need to make a blueberry pie from scratch (the full recipe is below):
Pie crust — this can be homemade or store-bought. I've talked a bit more about pie crust below. This is our favorite pie crust recipe and it's the one we use to make this pie.
Blueberries — these can be fresh (my preferred option) or frozen. Frozen blueberries will need to be thawed and drained of extra juices before using to make the pie.
Sugar, lemon zest, cinnamon, and allspice — these add sweetness and flavor to the pie.
Cornstarch — for a thickened pie filling, we need cornstarch. Some recipes call for flour, but in our testing cornstarch seemed to work best.
Butter — just a tiny bit of butter makes the filling shiny and extra delicious on top.
Egg yolk and cream — these make up our egg wash, which we brush over the crust. As the pie bakes, the egg and cream make the crust turn golden and look shiny.
I love the spice from allspice and cinnamon and zing from lemon zest in this pie. We don't add too much so that the blueberries stay our star.
Pro Tip: If you're using fresh blueberries, buy (or pick) berries that are plump, sweet, and juicy. You can use frozen blueberries in this recipe, just thaw and drain them before using them.
Making the Pie Filling
To make the filling, we toss blueberries with a mixture of sugar, cornstarch, allspice, cinnamon, salt, and a little lemon zest. When everything is well tossed, we tumble the filling into a prepared crust.
As far as the crust goes, we prefer to use this recipe for all-butter pie crust. It's delicious and bakes up to be very flaky.
Just as with this pie recipe, we have shared a quick recipe video showing you how we make it, you can watch it here: How to Make Flaky Pie Crust.
How to Add a Lattice Crust
We love adding a lattice crust to our pies. The juices in the filling bubble out and over the lattice – making a pie that looks perfectly humble and homemade.
If you've never added a lattice crust before, it can seem a little daunting, but don't fret! It's easy (promise), and if you watch the video, we walk you through the entire process.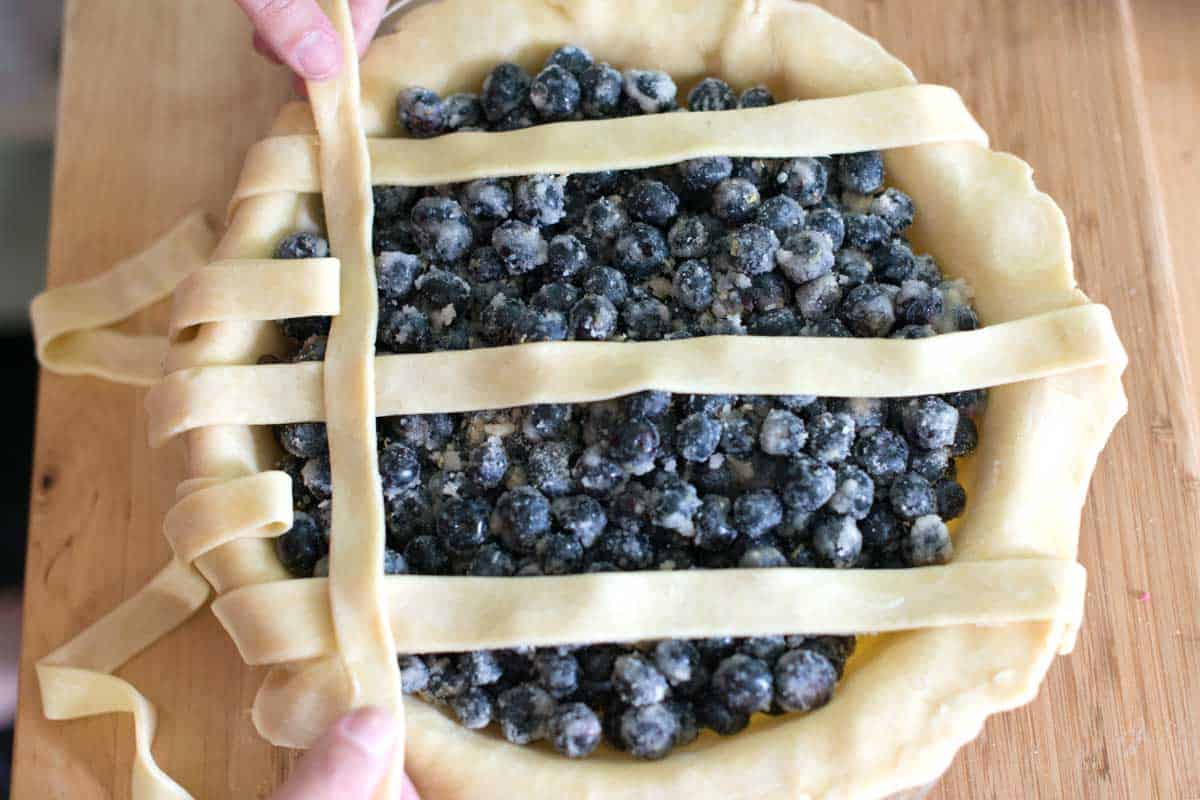 If you don't want to go the lattice route, you can always place a sheet of dough over the filling, and then add slits to the top (like we did for this cherry pie). Or add a crumble topping, like the one we used for these apple pie cupcakes or the one we use to make this delicious blueberry crumble.
Before baking, we like to brush the crust with a rich egg wash made from egg yolk and cream. Then we bake until bubbling and golden brown.
The most difficult part of making any fruit pie is waiting for it to cool — you need to wait for two to three hours before cutting. Otherwise, the filling will spill out and make the crust soggy.
Serve the pie with ice cream, whipped cream or do what we do and enjoy it plain (I've even had it for breakfast ?).
More Easy Pie Recipes
Take a look at our Easy Cherry Pie — we can't decide which we prefer, blueberry or cherry pie.
You might also enjoy our Strawberry Pie — it's a little quicker to make and very tasty.
Our Favorite Apple Pie — with perfectly cooked (not mushy) apples surrounded by a thickened and gently spiced sauce all baked inside a flaky, golden brown crust
If time isn't on your side, you may want to try our Handheld Berry Pies!
Recipe updated, originally posted June 2013. Since posting this in 2013, we have tweaked the recipe to be more clear and added a quick recipe video. – Adam and Joanne
Easy Homemade Blueberry Pie
Blueberries shine in this pie. The pie is lightly sweetened with a touch of spice from allspice and cinnamon. To top the pie, we like to add a lattice crust. It is simpler than it may seem, we've provided instructions below for you. If you prefer, you can also top the pie with a full sheet of pastry, just be sure to cut a few slits to allow steam to escape before baking.
The pie is finished baking when you see the juices in the filling bubbling eagerly. If you remove the pie before the filling bubbles, the filling will be too thin and will run out of the pie onto your plate once sliced. Also, we like to use our Flaky Pie Crust recipe for this. Use ours, your favorite recipe, or store-bought pie crust.
Watch Us Make the Recipe
You Will Need
Pie dough for top and bottom 9-inch pie, chilled (see our Flaky Pie Crust Recipe)
2/3 cup to 3/4 cup (130 to 150 grams) granulated sugar, adjusted according to sweetness of berries
1/4 cup (30 grams) cornstarch
2 teaspoons freshly grated lemon zest
1/8 teaspoon ground allspice
1/8 teaspoon ground cinnamon
1/8 teaspoon kosher salt
2 pounds (900 grams) fresh blueberries (about 6 cups), see tips for using frozen
1 tablespoon butter, cut into small squares
1 egg yolk
1 tablespoon heavy cream
1 tablespoon coarse sugar, for garnish
Directions
Prepare Bottom Crust

Roll out half of the pie dough to fit an 8- or 9-inch pie dish. To prevent the dough from sticking and to ensure uniform thickness, roll from the center of the dough outwards and keep lifting and turning the dough a quarter turn as you roll.

Check for the correct size by inverting the pie dish over the dough. The dough should be about 2 inches larger than the dish.

Being careful not to stretch the dough, fit into pie dish then trim dough to within 3/4-inch of the edge of the dish. Refrigerate while you make the pie filling.

Make Pie Filling

Stir sugar, cornstarch, lemon peel, allspice, cinnamon and salt in a large bowl. Add blueberries and gently toss to combine. Transfer the blueberry filling to the prepared pie crust. Refrigerate while you prepare the lattice crust.

Assemble and Add Lattice Crust

Roll out the second half of dough to a similar size as before. Cut into 3/4-inch strips. Lay five strips over filled pie, parallel and equally spaced from one another.

Carefully fold back the second and fourth strips then lay another strip of dough perpendicular to them. Unfold second and fourth strips over new strip. Fold back the first, third and fifth strips then lay another strip of dough perpendicular to them. Unfold the first, third and fifth strips over the new strip. Repeat until pie has been covered with a lattice crust. (Watch us do this in our video: how to make a lattice crust).

Trim dough strips to 3/4-inch of the edge of dish. Fold edges of strips and bottom dough underneath itself, creating a thicker border that rests on the lip of the dish. Crimp edges.

Dot the butter over the open areas of the lattice. Make egg wash by whisking egg yolk and cream together then brush over pie dough. Sprinkle tablespoon of coarse sugar over crust. Refrigerate pie 20 minutes or freeze for 5 minutes before baking.

To Finish

Heat oven to 400 degrees Fahrenheit. Position an oven rack in the lower third of the oven then place a baking sheet on rack. (The baking sheet will catch any drips from the pie while baking).

Bake chilled pie on hot baking sheet for 20 minutes, reduce heat to 350 degrees F then continue to bake for 35 to 45 minutes, or until the crust is golden and juices in the filling are bubbling eagerly. If, while baking, the crust begins to brown too much, cover with aluminum foil and continue to bake until done.

Cool 2 to 3 hours before cutting to allow filling to set.
Adam and Joanne's Tips
Crimping Edges: To crimp edges of pie, press the pointer finger of one hand against the edge of the dough from the inside of the dish while gently pressing with two knuckles of the other hand from the outside. To see us do it, watch our Flaky Pie Crust Video.
Frozen Blueberries: If you are unable to find fresh blueberries, you can substitute 6 cups frozen blueberries that have been thawed and drained.
Nutrition facts: The nutrition facts provided below are estimates. We have used the USDA database to calculate approximate values.
If you make this recipe, snap a photo and hashtag it #inspiredtaste — We love to see your creations on Instagram and Facebook! Find us: @inspiredtaste
Nutrition Per Serving:
Serving Size
1 slice
/
Calories
502
/
Protein
6 g
/
Carbohydrate
63 g
/
Dietary Fiber
4 g
/
Total Sugars
24 g
/
Total Fat
26 g
/
Saturated Fat
16 g
/
Cholesterol
88 mg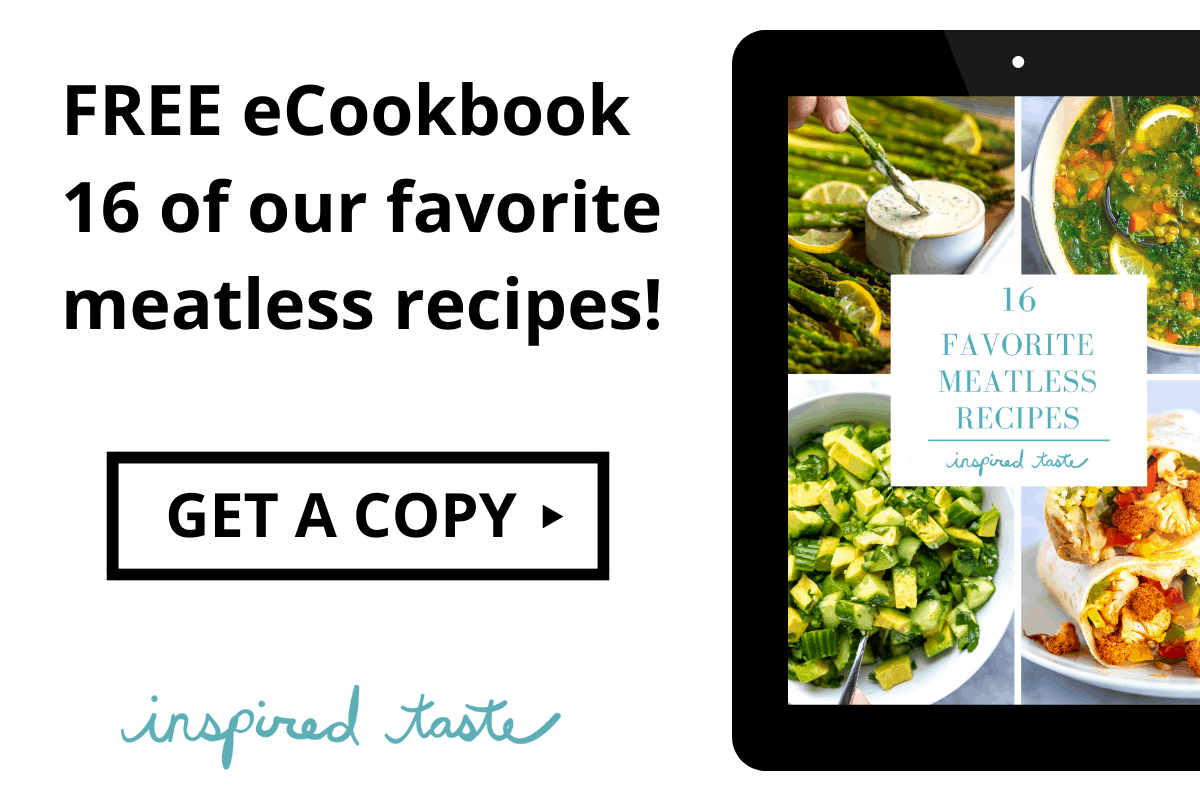 Don't Miss Our Latest Recipes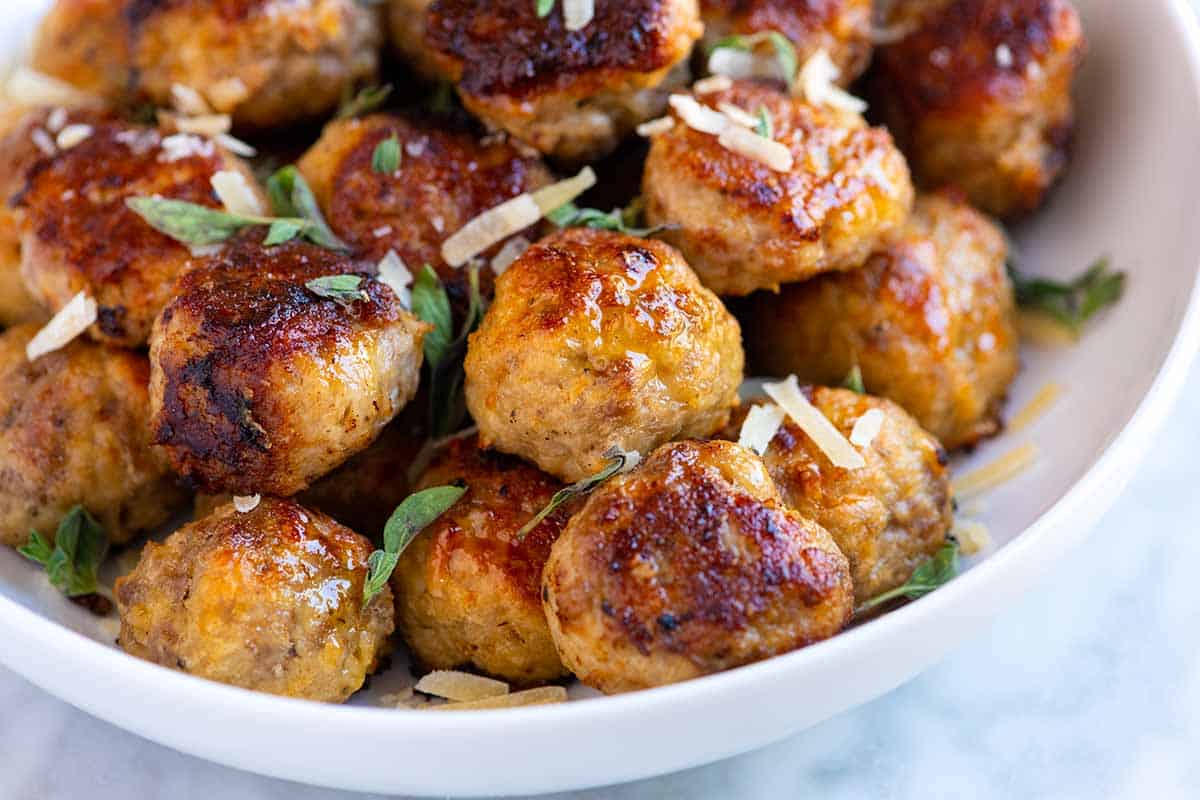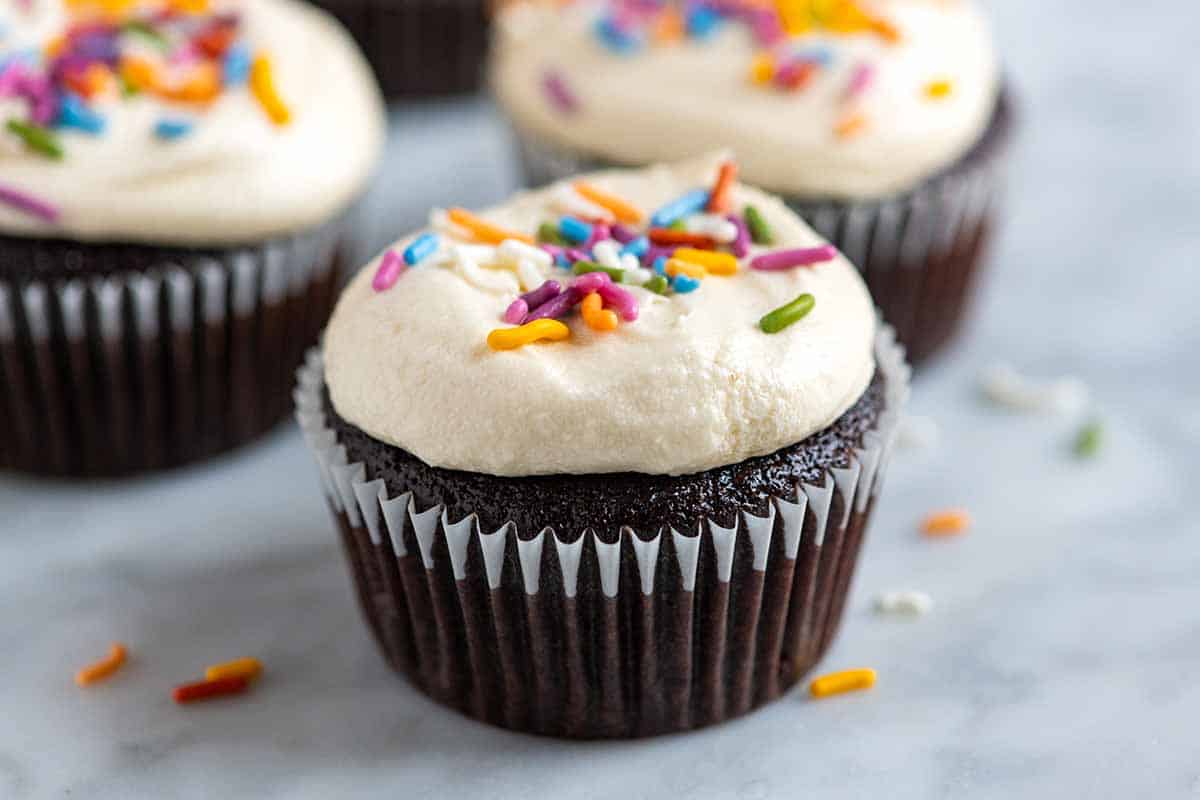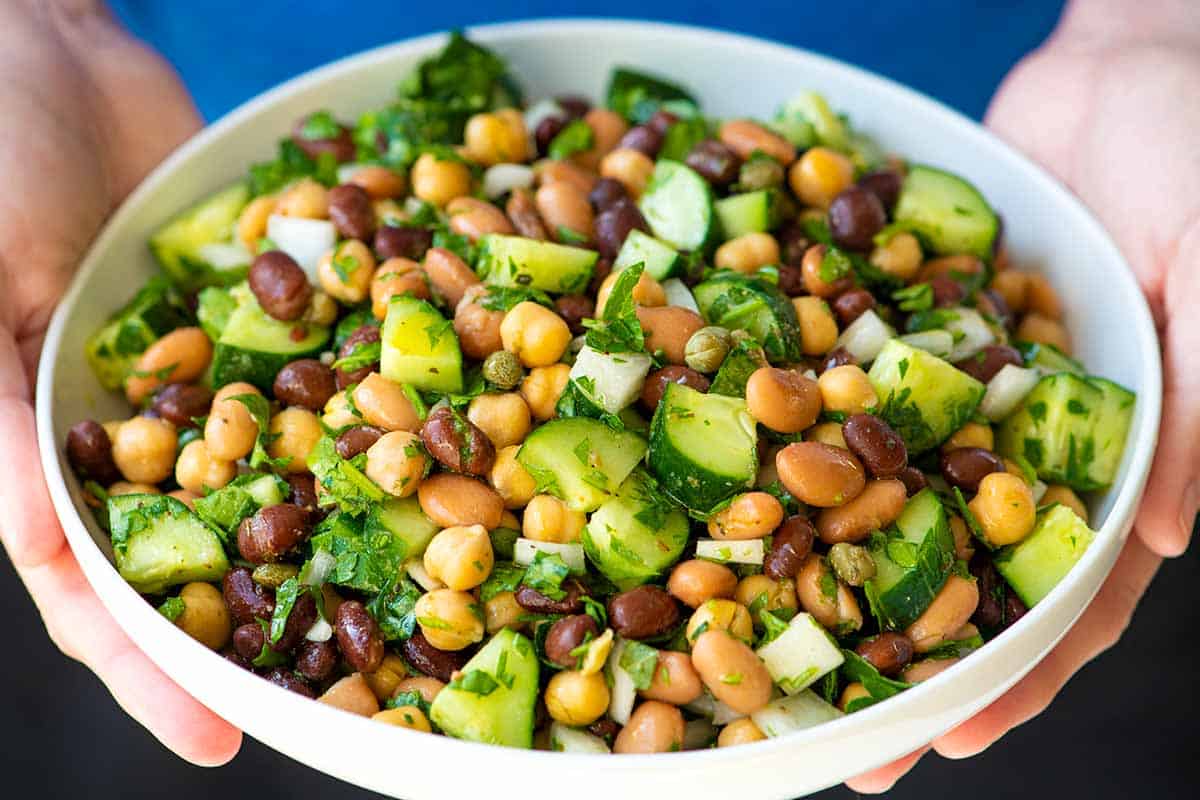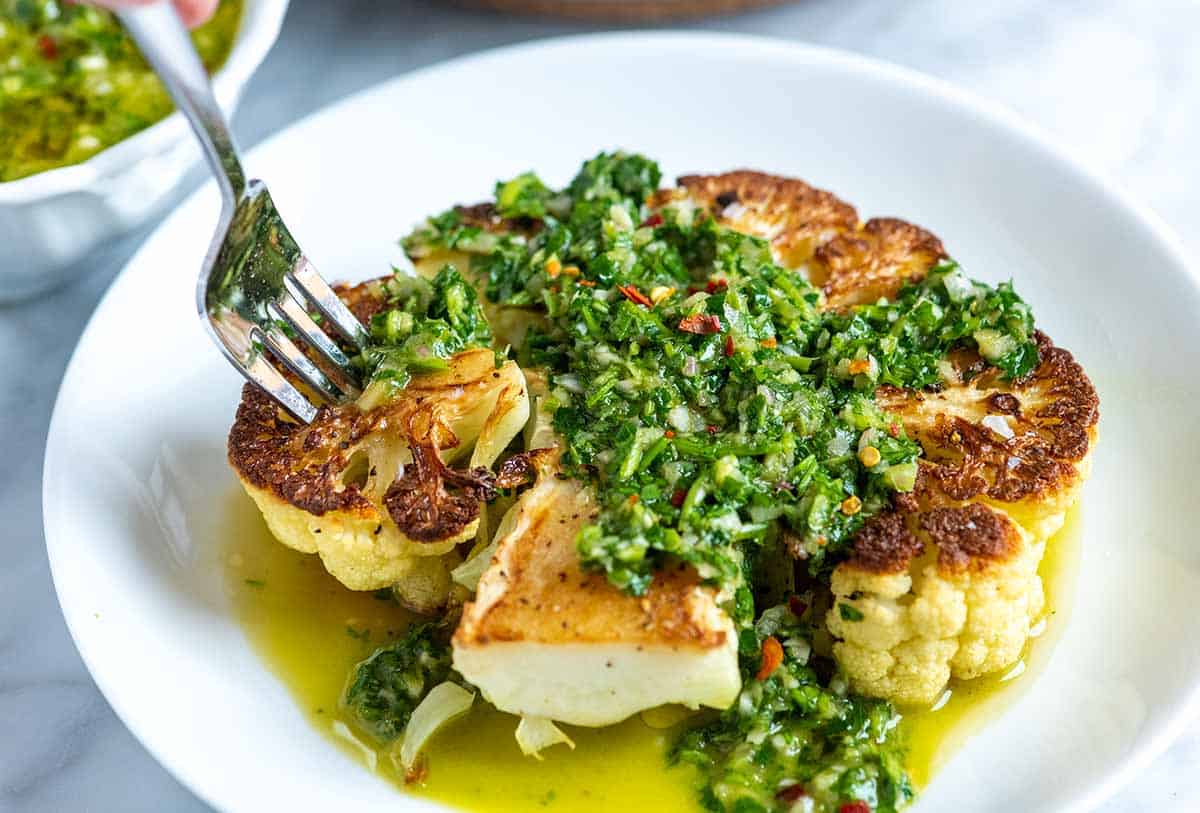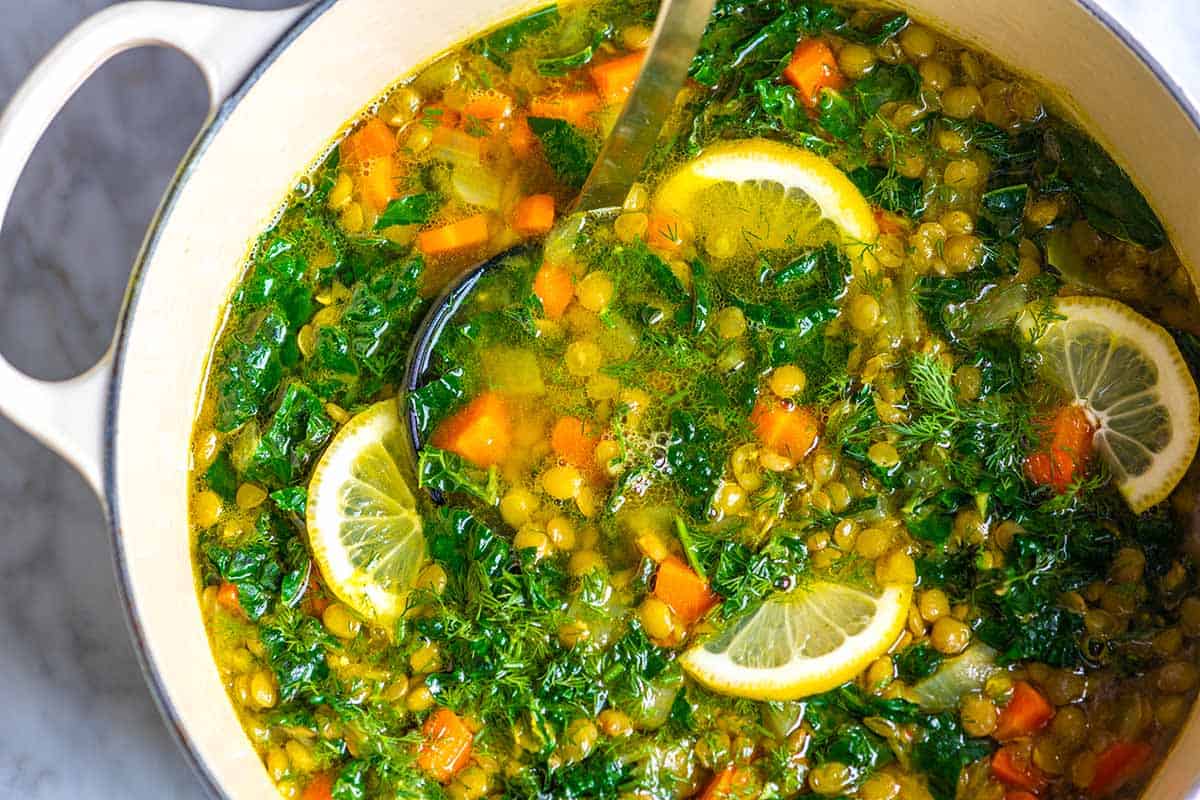 Tour Our New Kitchen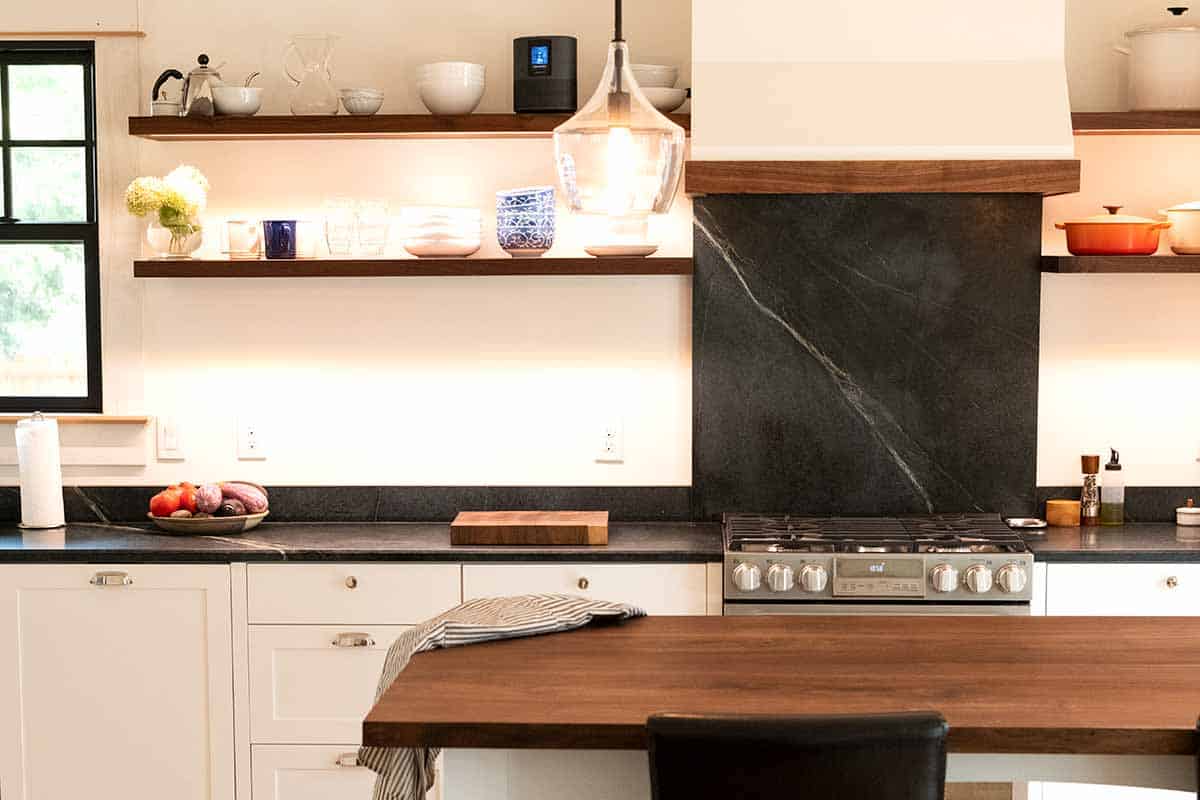 Previous Post: How to Make the Best Mimosa
Next Post: Easy Banana Muffins with Chocolate Chips