How to make mulled apple cider spiked with rum. Jump to the Spiked Mulled Cider Recipe or read on to see our tips for making it.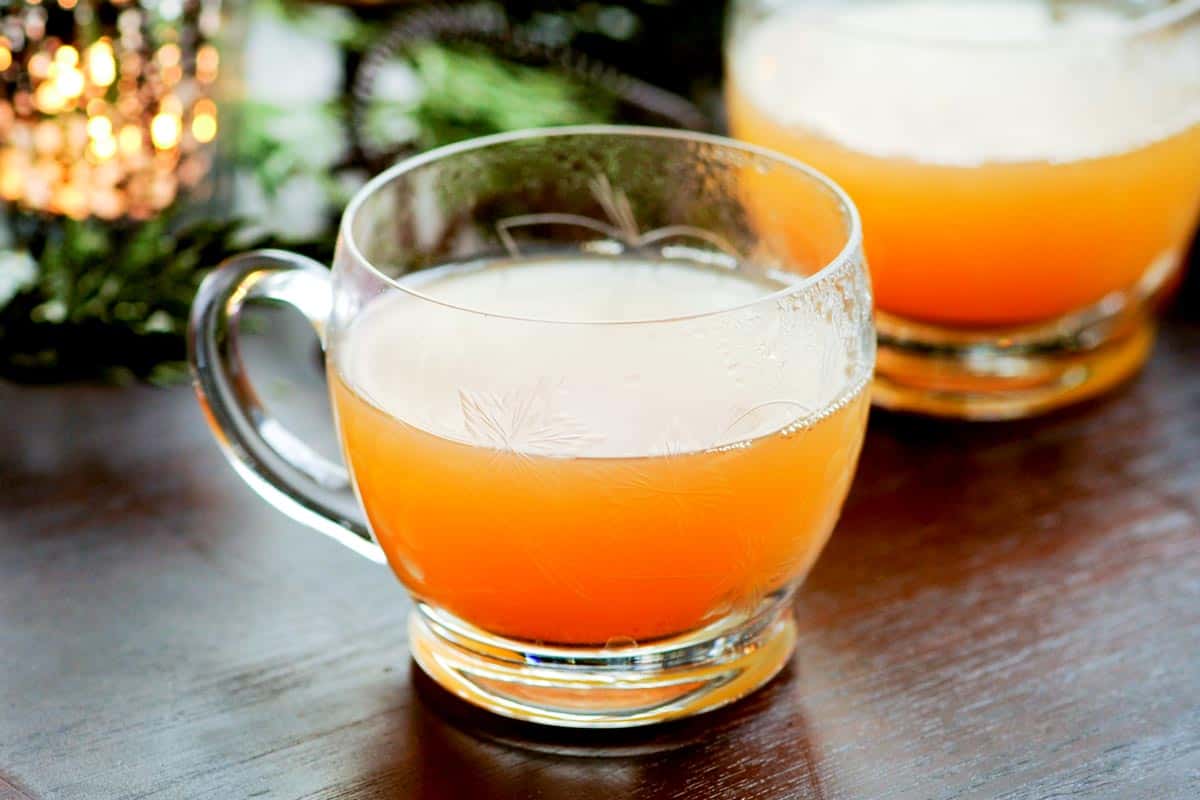 YOU MAY ALSO LIKE: How to make a hot toddy with bourbon, rum or other dark spirit, lemon, honey and hot water. Plus, lots of suggestions for variations. Jump to the Hot Toddy Recipe.
This is my favorite holiday drink. It is warm and tastes like hot apple pie minus the ice cream, but with rum. When choosing the apple cider, go for a local or organic cider (they are often in glass bottles). They seem to be much more authentic and flavorful.
We mull the apple cider with whole spices — cloves, cinnamon and star anise are a must, but adding other warm baking spices are always a good idea.
You can make this in a crock pot, but we find a saucepan on the stove works just fine since we don't mull the cider for very long.
By the way, it's important to measure the rum. You barely taste the rum, even if you add more than what we suggest below. I'm telling you this from experience, the rum builds people ?
Recipe updated, originally posted December 2010. Since posting this in 2010, we have tweaked the recipe to be more clear. – Adam and Joanne
Spiked Mulled Apple Cider Recipe
This can be made in a slow cooker. When using a slow cooker, we will make a larger batch. Add a gallon of apple cider to the slow cooker along with 5 cinnamon sticks, 5 whole star anise, about 1 tablespoon of cloves, a handful of orange slices, and 4 quarter-sized slices ginger. Cook for about 4 hours on LOW. This will make enough for 12 to 16 drinks. Add about 1.5 ounces of rum to each serving.
You Will Need
2 (3-inch) cinnamon sticks
2 whole star anise
3 whole cloves
4 1/2 cups apple cider or unfiltered apple juice
1 small orange, sliced
1 quarter-size slice fresh ginger
3/4 cup spiced rum
Directions
1Heat a medium saucepan over moderately high heat. Add the spices and toast, swirling them around the pan, until fragrant, about 2 minutes. Add the apple cider, orange slices and ginger. Bring to a simmer then reduce the heat so that the cider is barely simmering. Cook for 10 minutes.

2Remove the pan from the heat and stir in rum. Pick out the spices orange slices, and ginger then divide between four mugs.