How to make chilled spiced and spiked apple cider with rum. Jump to the Chilled Spicy Spiked Cider Recipe or read on to see our tips for making it.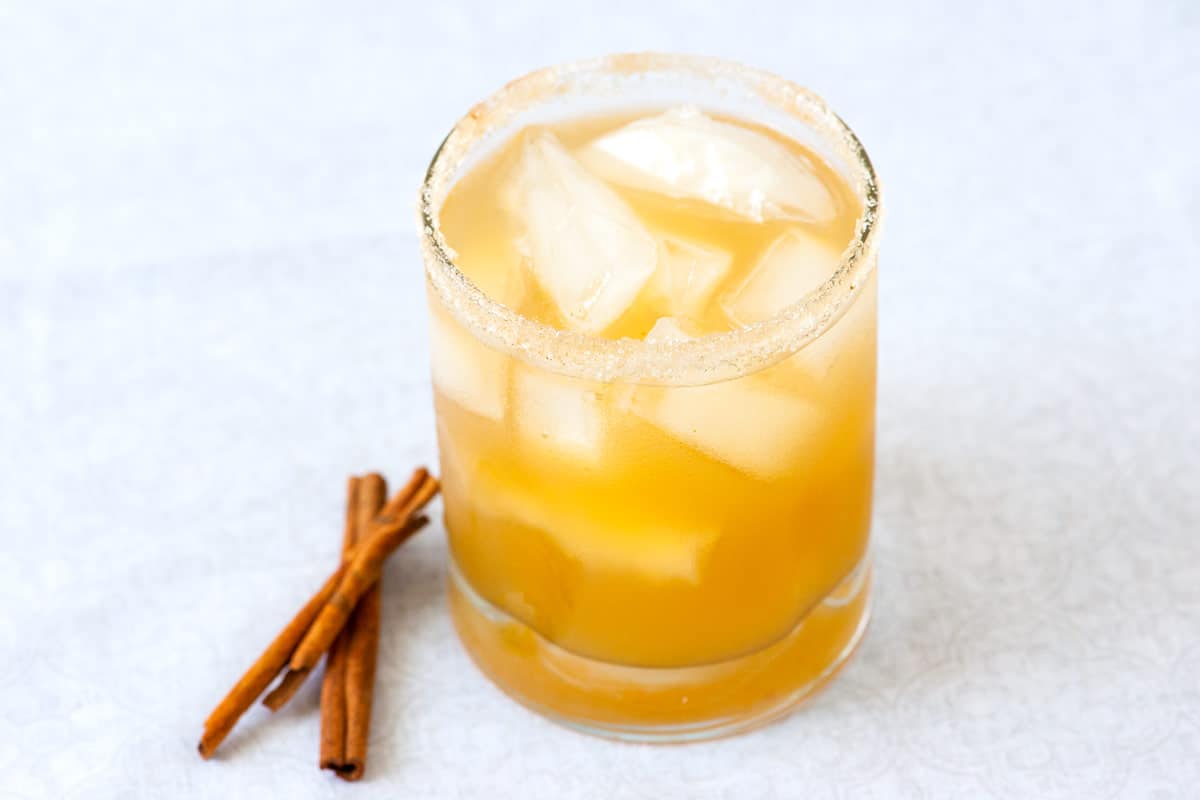 YOU MAY ALSO LIKE: How to make a White Russian cocktail with Kahlua, vodka and cream. Jump to the White Russian Cocktail Recipe.
We love spiced cider and usually enjoy it warm, but when the weather warms up, we love turning it into a chilled cocktail. This version combines apple cider, fresh orange juice and lots of spices. We add a spiced rum, but white rum will work in a pinch.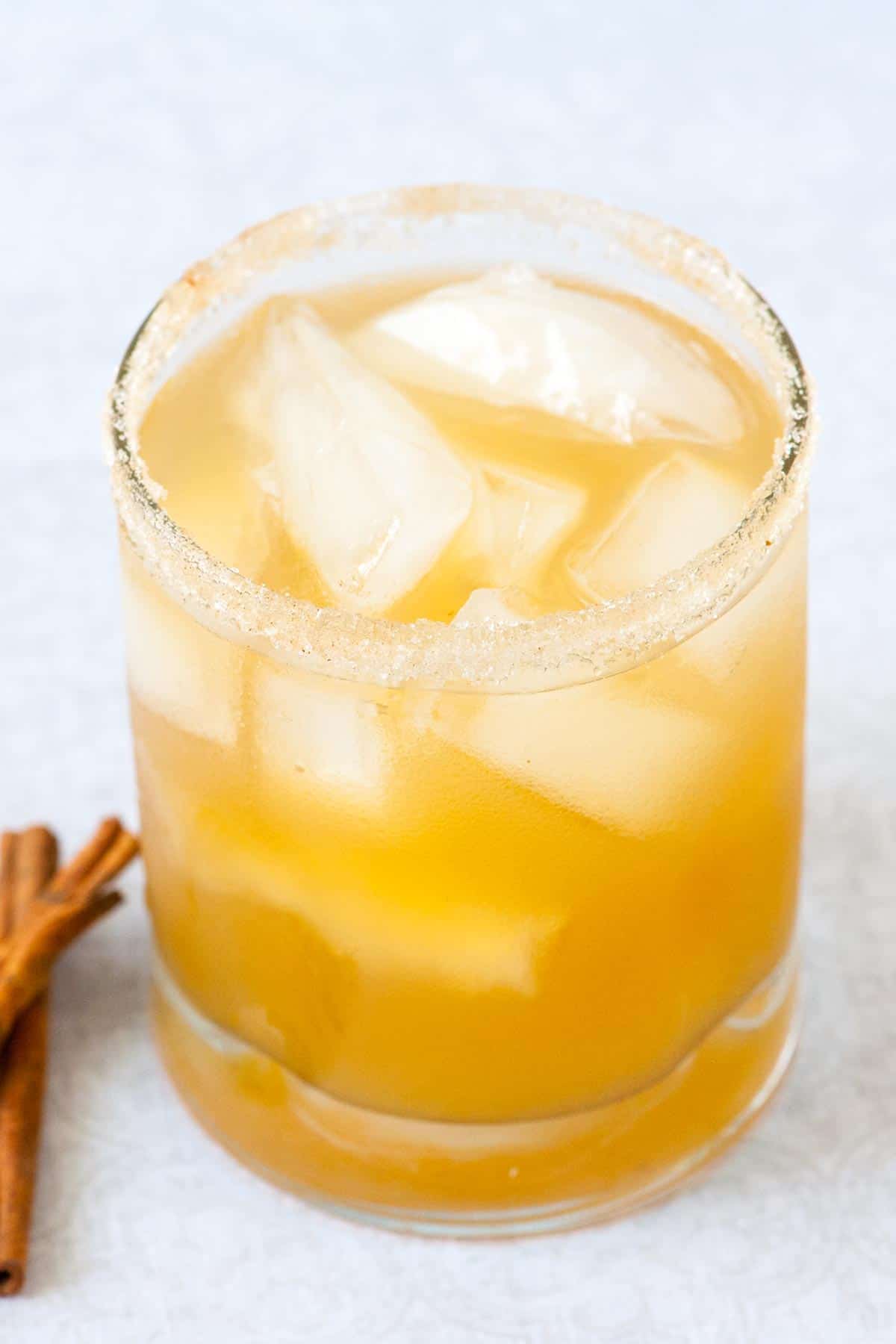 Recipe updated, originally posted October 2011. Since posting this in 2011, we have tweaked the recipe to be more clear. – Adam and Joanne
Chilled Spicy Spiked Cider Cocktail
Enjoy this cocktail warm or chilled. When choosing apple cider, look for a high quality bottle — we usually buy the cider sold in glass jars.
You Will Need
Spiced Cider
4 whole cloves
2 whole cinnamon sticks
2 whole star anise
Juice of one orange
4 cups apple cider
3/4 cup spiced rum
Cinnamon Sugar Rim
1/3 cup granulated sugar
2 teaspoons ground cinnamon
Orange rinds left from squeezing juice
Directions
1Toast the cloves, cinnamon sticks and star anise in a large saucepan over medium heat until fragrant, about 2 minutes.

2Pour in the orange juice and apple cider. Bring to a low simmer, turn off the heat and set aside for 10 minutes. Strain then cool completely. When cool, stir in the rum.

3Make the cinnamon sugar by mixing the cinnamon and sugar on a plate.

4Swipe the orange rind around the rim to moisten. Press the rim into the cinnamon sugar, fill the glass with ice and top with spiced cider.