Garlic Ginger Stir Fry Sauce
Say hello to our no-fail, versatile stir-fry sauce recipe! Use this sauce, inspired by some of our favorite Chinese dishes, with vegetables, chicken, beef, pork, and seafood. Jump to the Garlic Ginger Stir Fry Sauce Recipe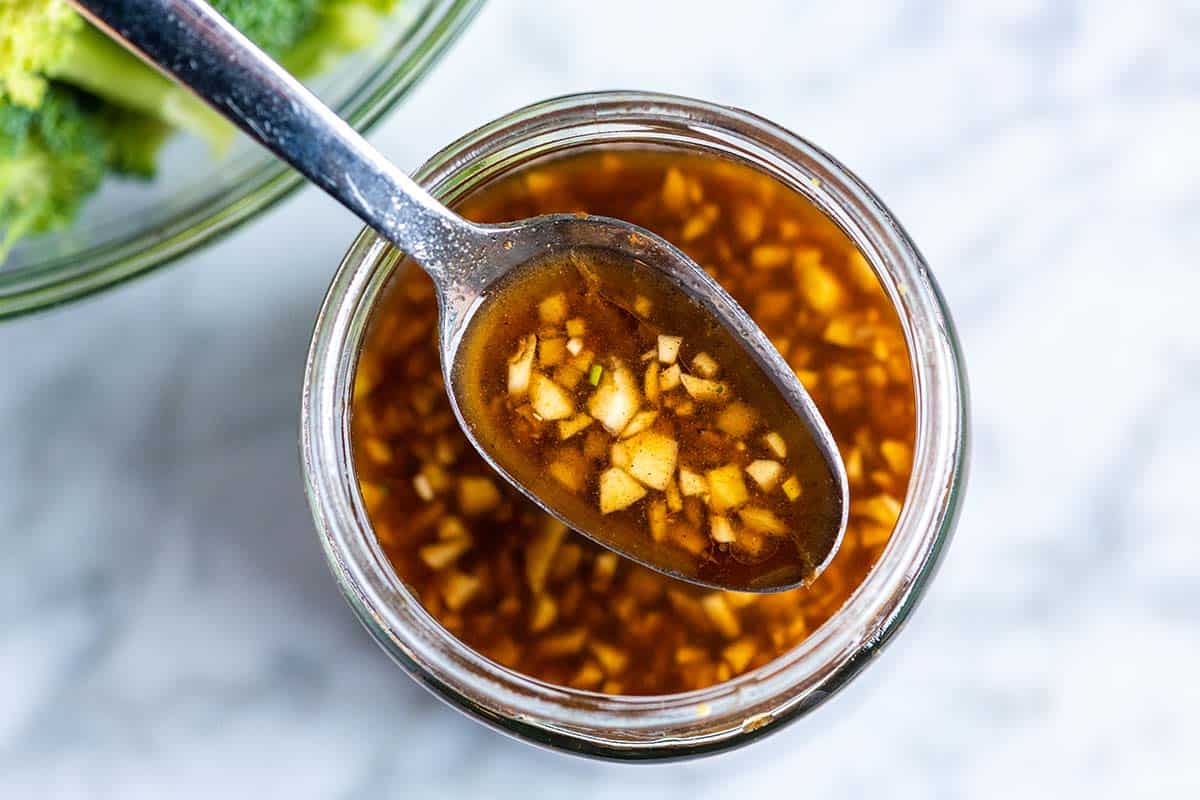 Whenever we've tried store-bought stir fry sauces, we've been disappointed. That's why we love this homemade sauce that's perfect for just about any stir fry recipe that you'd like to make. As written, this easy stir fry sauce is vegan and when you use gluten-free certified ingredients, it is gluten-free. Let's get right to it, shall we?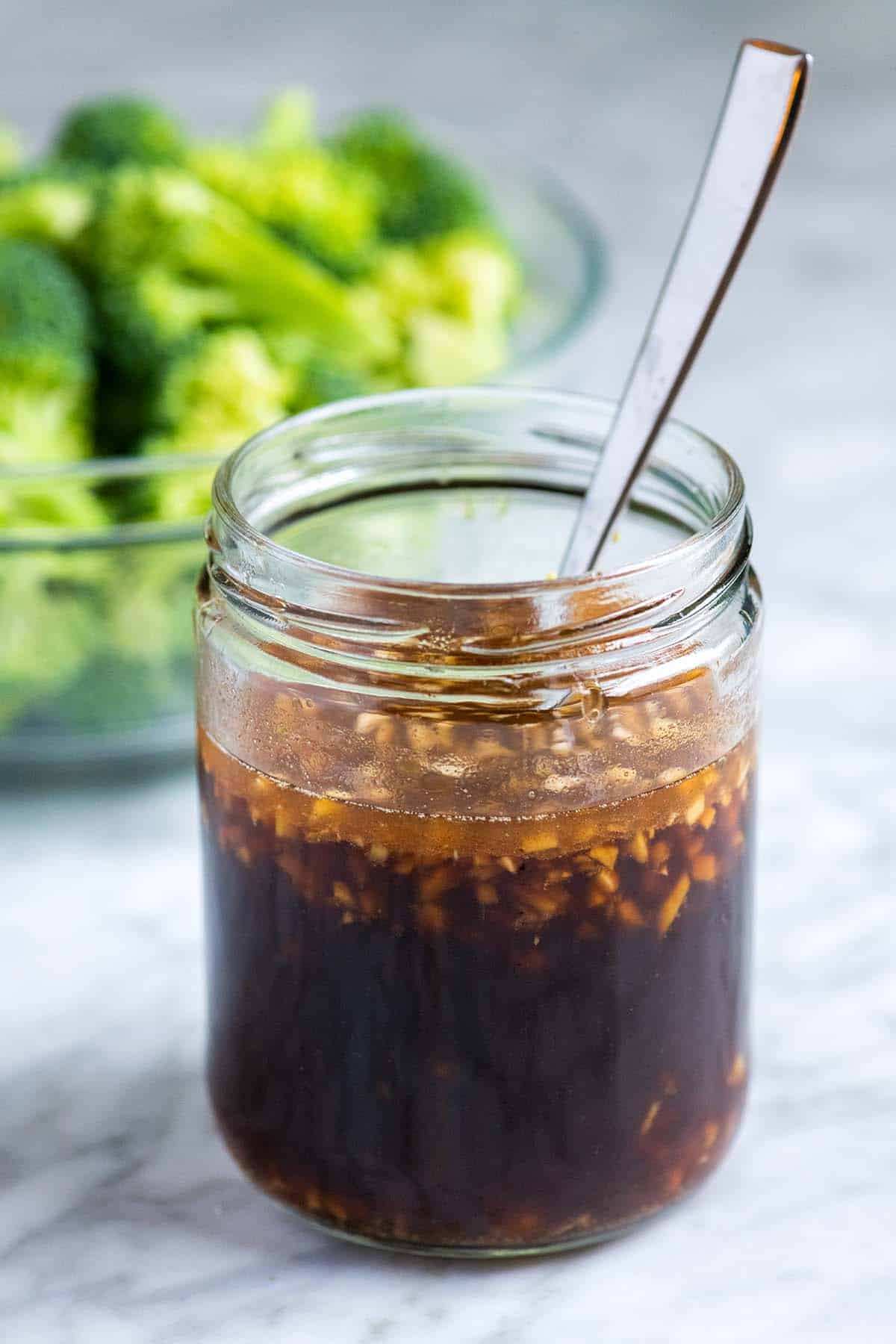 More: We use this stir fry sauce to make our Garlic Chicken Broccoli Stir Fry and our Garlic Ginger Veggie Stir Fry!
What You Need to Make Homemade Stir Fry Sauce
Every time we make this simple sauce, we are blown away by its flavor. It works with vegetables, meats, and seafood.
Chicken or Vegetable Stock: This is the base of our sauce. We use chicken and vegetable stock interchangeably. Both are excellent.
Soy Sauce (both light and dark): Using both light soy sauce and dark soy sauce gives our stir-fry sauce unbelievable flavor. I know it's tempting to use just one or the other, but we highly recommend using both if you have access to them.
Shaoxing wine, Dry sherry, or Mirin: Shaoxing wine is a Chinese rice wine often used in Chinese cuisine. It's the most authentic choice in this recipe, so we highly recommend adding it to your pantry if you can find it. It adds a lovely complexity and balance to the sauce. However, if you do not have access to it, we have two alternatives: dry sherry and mirin. You can use the cooking wine versions of each in this recipe. Rice vinegar is also an option, although, the sauce will taste slightly different so you may find that a little extra sugar is required.
Toasted Sesame Oil: With its nutty, rich flavor, toasted sesame oil might be my favorite ingredient in this recipe. I love it.
Sugar: It's essential to balance the saltiness from the soy sauce, and sugar does a marvelous job. Plain white sugar is fine.
White Pepper: Unlike black pepper, white pepper adds a floral, earthy spice to dishes. We don't call for it very often but love white pepper in this recipe. If you do not have white pepper, you can use black pepper.
Fresh Garlic and Fresh Ginger: We use a lot of garlic and ginger in this sauce. When you think it looks like too much, don't hesitate. Using heaps of fresh minced ginger and garlic adds so much flavor to the sauce and your stir fry.
FAQ: Do I need the garlic and ginger?
Fresh garlic and ginger are delicious in this stir fry sauce, but you can make it without them. You can also use one or the other — I make this sauce with garlic and no ginger often since I almost always have garlic in the kitchen, but not always ginger.
FAQ: Why do you use both light and dark soy sauce?
The combination creates the perfect balance of saltiness and flavor. Light soy sauce has less sodium than dark, while dark soy sauce has more flavor. If we were only to use light soy sauce in this recipe, the sauce would be seasoned but lack flavor. The dark soy sauce fixes this by adding its rich flavor for extra deliciousness.
How to Make Stir Fry Sauce
Ready to see how simple this is? Add everything to a saucepan and heat until the sugar dissolves. That's it. You can use the sauce straight away or keep it in the fridge for a day or two for your next stir fry. Simple!
How to Use This Sauce
Cook your stir fry ingredients (meats and/or veggies) until mostly done, and then pour in the sauce. Cook for 30 seconds to a minute so that it heats up. If you'd like to thicken the sauce and help it stick to the stir fry ingredients (similar to how a Chinese restaurant would serve it), you will need to use cornstarch. In a small bowl, stir 1 tablespoon of cornstarch with 3 tablespoons cold water. When the sauce is simmering in the pan, slowly pour in the cornstarch mixture and cook, stirring well, until the sauce thickens and coats the stir fry.
Garlic Ginger Stir Fry Sauce
This is our no-fail, versatile stir-fry sauce. Use this sauce with vegetables, chicken, beef, pork, and seafood.
Watch Us Make the Recipe
You Will Need
6 garlic cloves, minced
3 tablespoons minced fresh ginger (thumb-size piece of ginger)
1 cup chicken or vegetable stock
2 tablespoons dark soy sauce
2 tablespoons light soy sauce
2 tablespoons Shaoxing wine, substitute dry sherry or mirin, see notes
1 tablespoon toasted sesame oil
2 tablespoons sugar
1/4 to 1/2 teaspoon ground white pepper
Directions
Combine all ingredients in a medium saucepan and place over medium heat. Heat the sauce while stirring until the sugar dissolves. Use straight away or store in an airtight container, refrigerate, and use within two days.
Adam and Joanne's Tips
Shaoxing wine is a Chinese rice wine often used in Chinese cuisine. It's the most authentic choice in this recipe, so we highly recommend adding it to your pantry if you can find it. However, if you do not have access to it, we have two alternatives: dry sherry and mirin. Mirin is sweeter than Shaoxing wine so you will likely need to reduce the sugar by 1 tablespoon. One more option is to use rice wine vinegar. This will make the sauce taste a little different and you may need a little more sugar.
Vegan tips: This recipe is vegan, however, be sure to use vegan sugar (not all are).
Gluten-free tips: When shopping for the ingredients listed above (especially the soy sauce), look for gluten-free on the label. If you cannot find gluten-free soy sauce, look for gluten-free tamari, which, unlike soy sauce is traditionally made without or with very little wheat.
Nutrition facts: The nutrition facts provided below are estimates. We have used the USDA database to calculate approximate values.
If you make this recipe, snap a photo and hashtag it #inspiredtaste — We love to see your creations on Instagram and Facebook! Find us: @inspiredtaste
Nutrition Per Serving:
Serving Size
2 tablespoons
/
Calories
29
/
Total Fat
1.2g
/
Saturated Fat
0.2g
/
Cholesterol
0mg
/
Sodium
339mg
/
Dietary Fiber
0.1g
/
Total Sugars
2.6g
/
Protein
0.5g
You May Also Enjoy These Recipes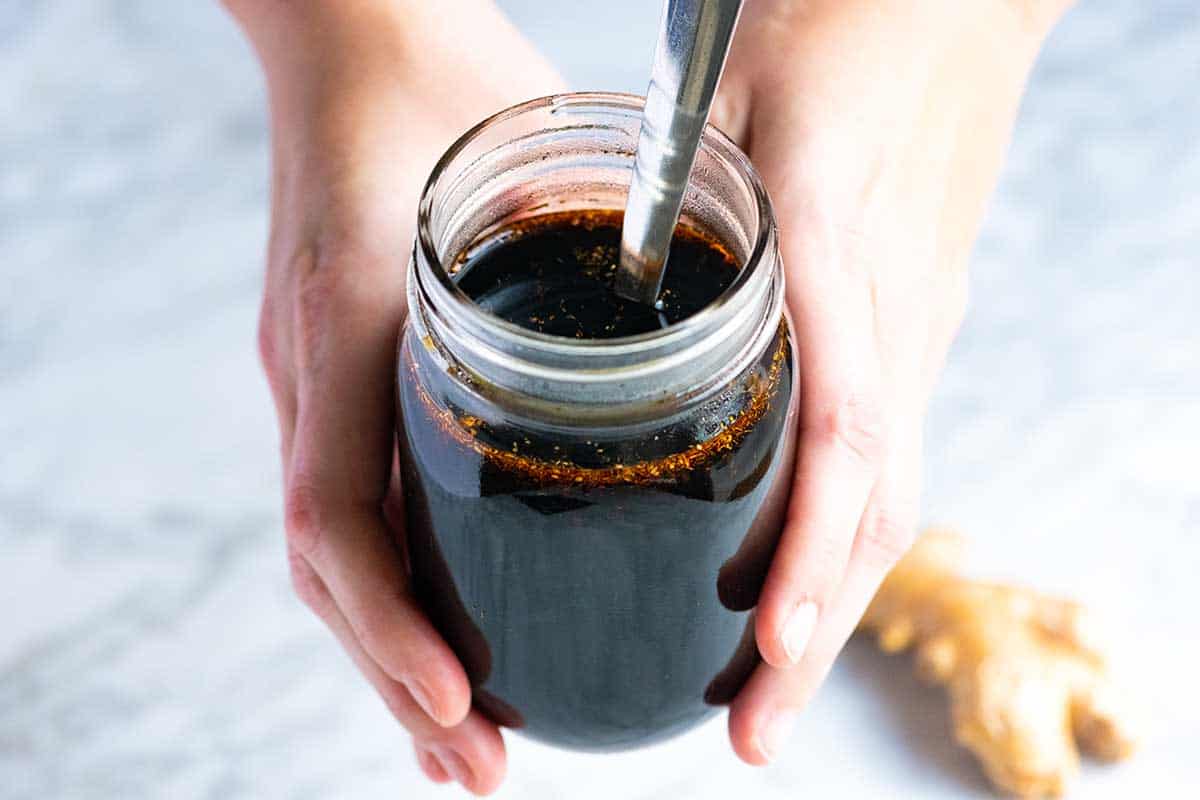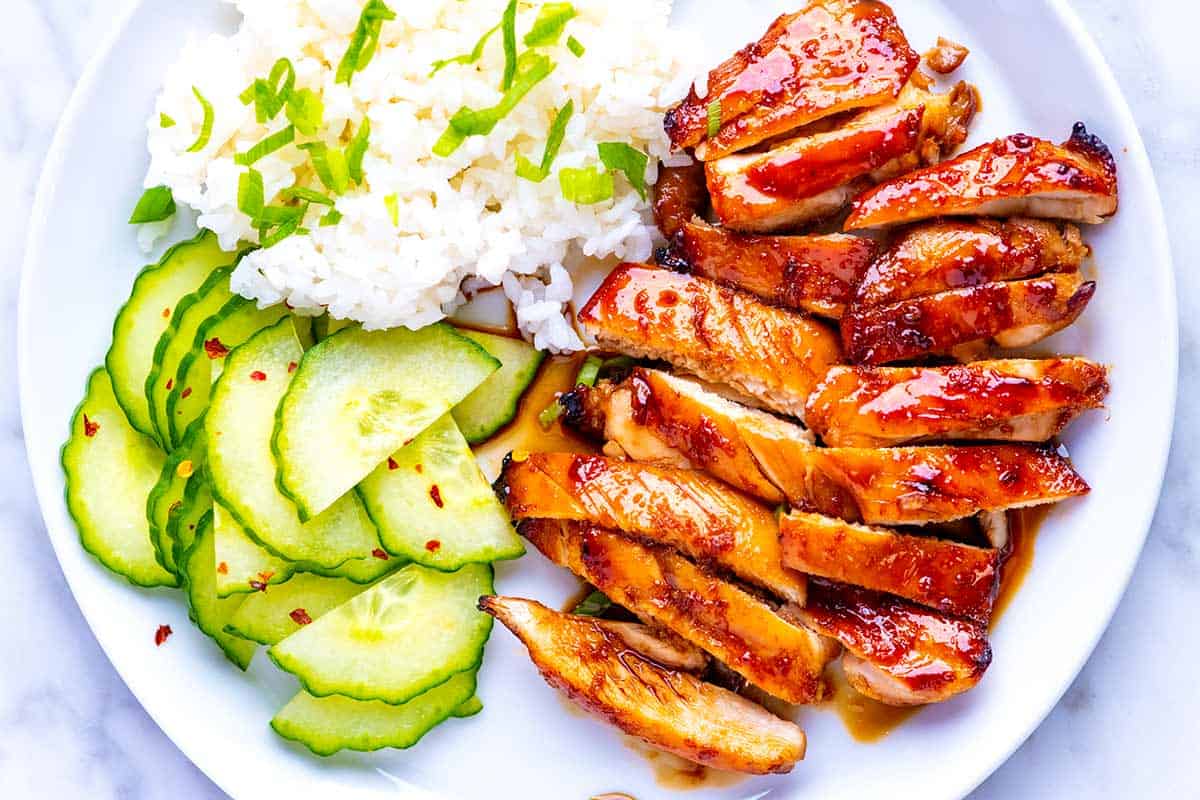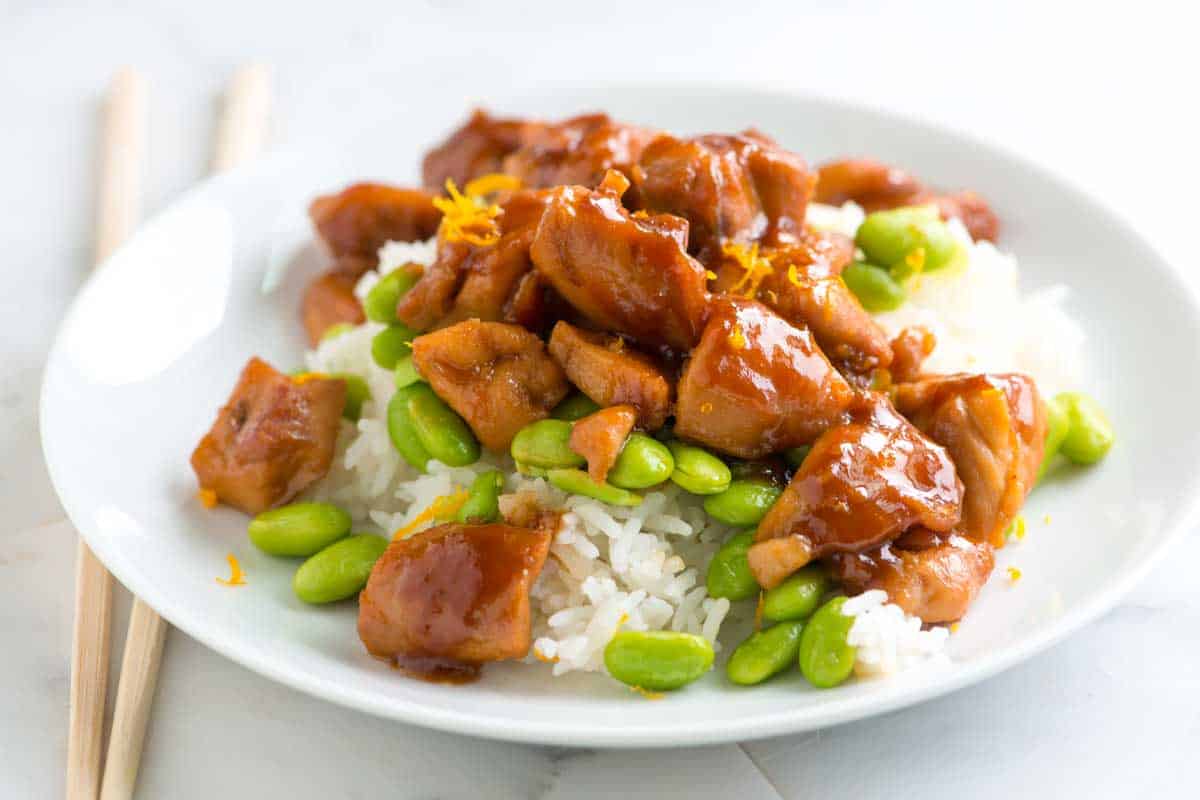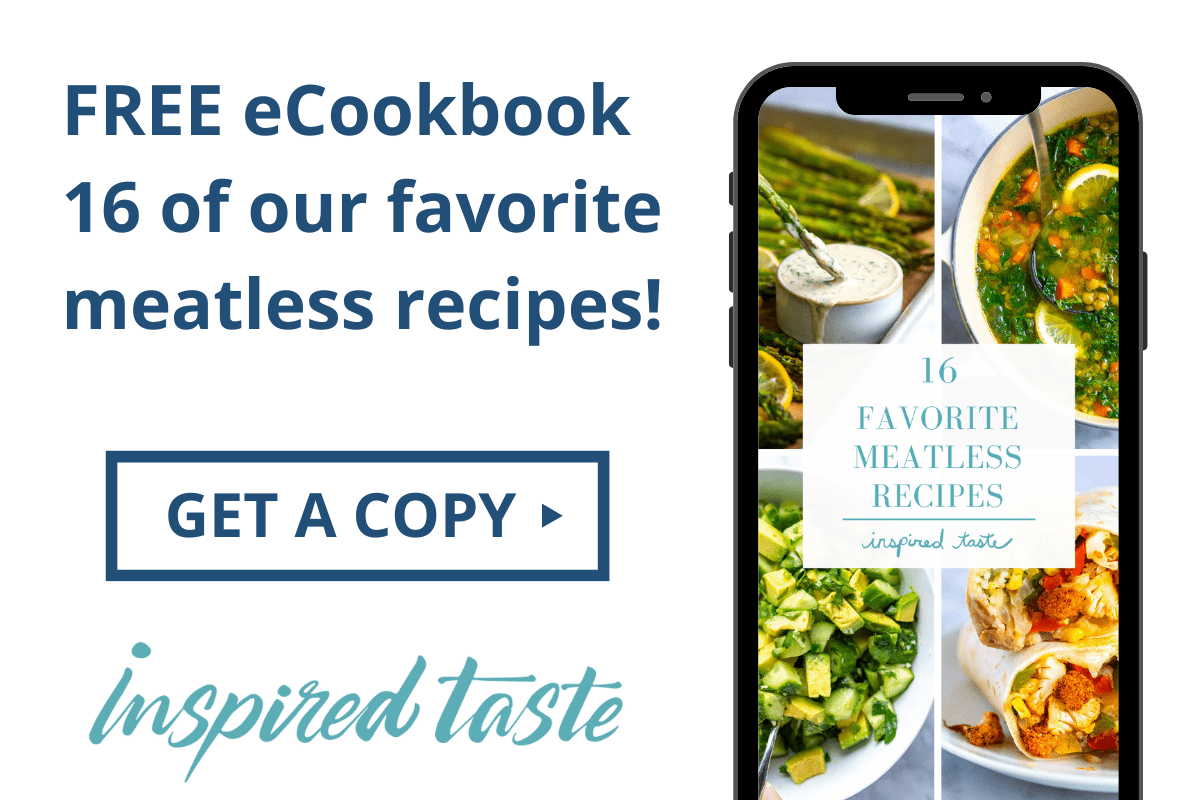 Don't Miss Our Latest Recipes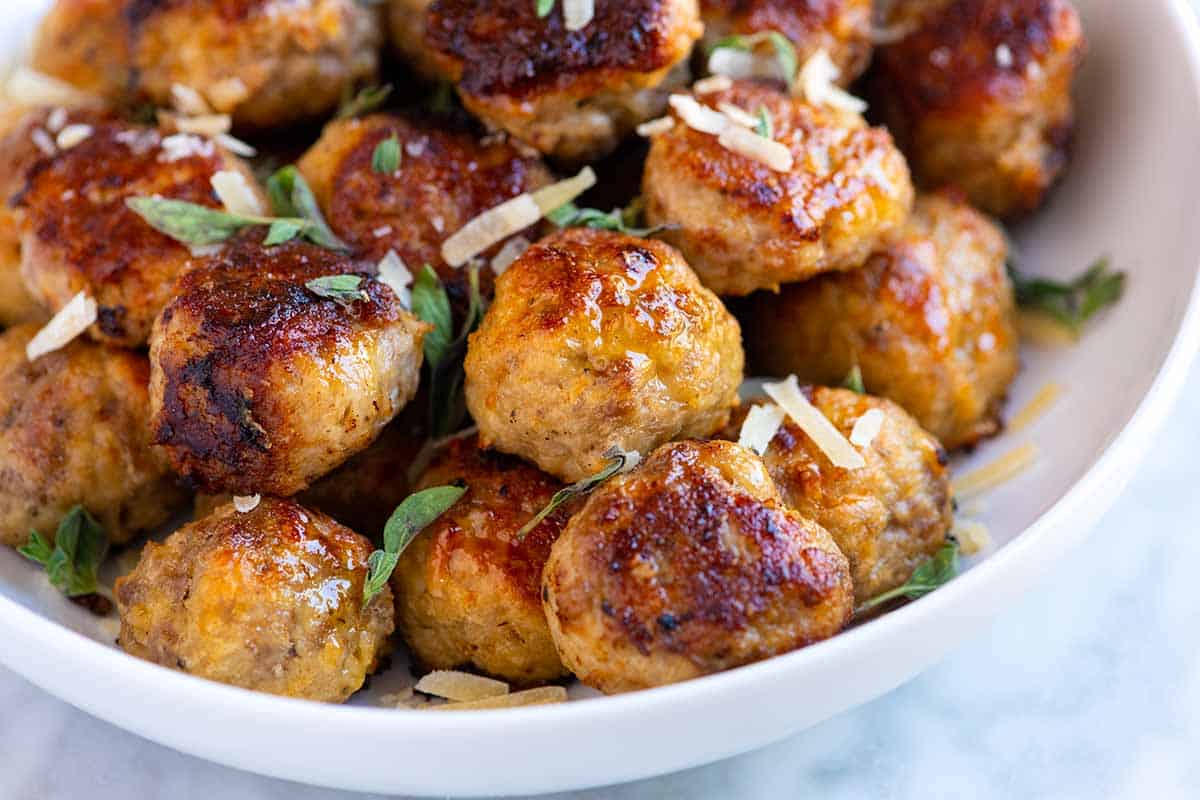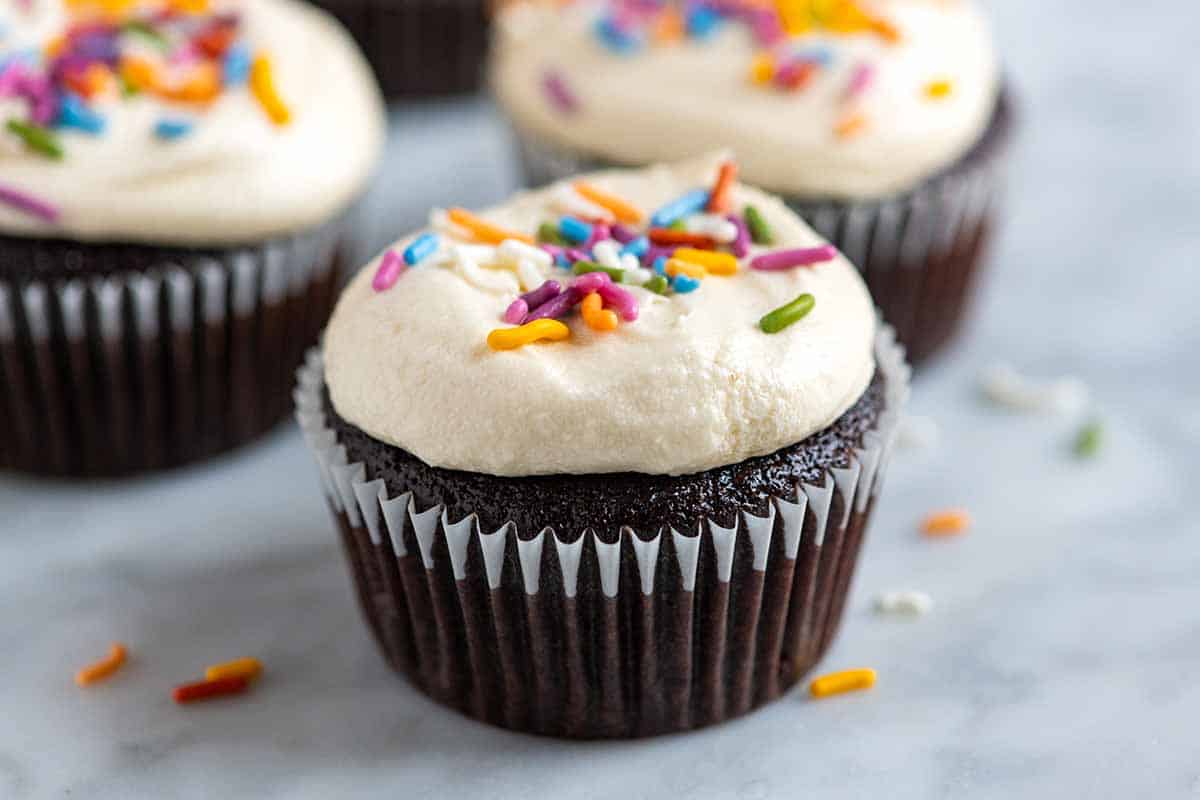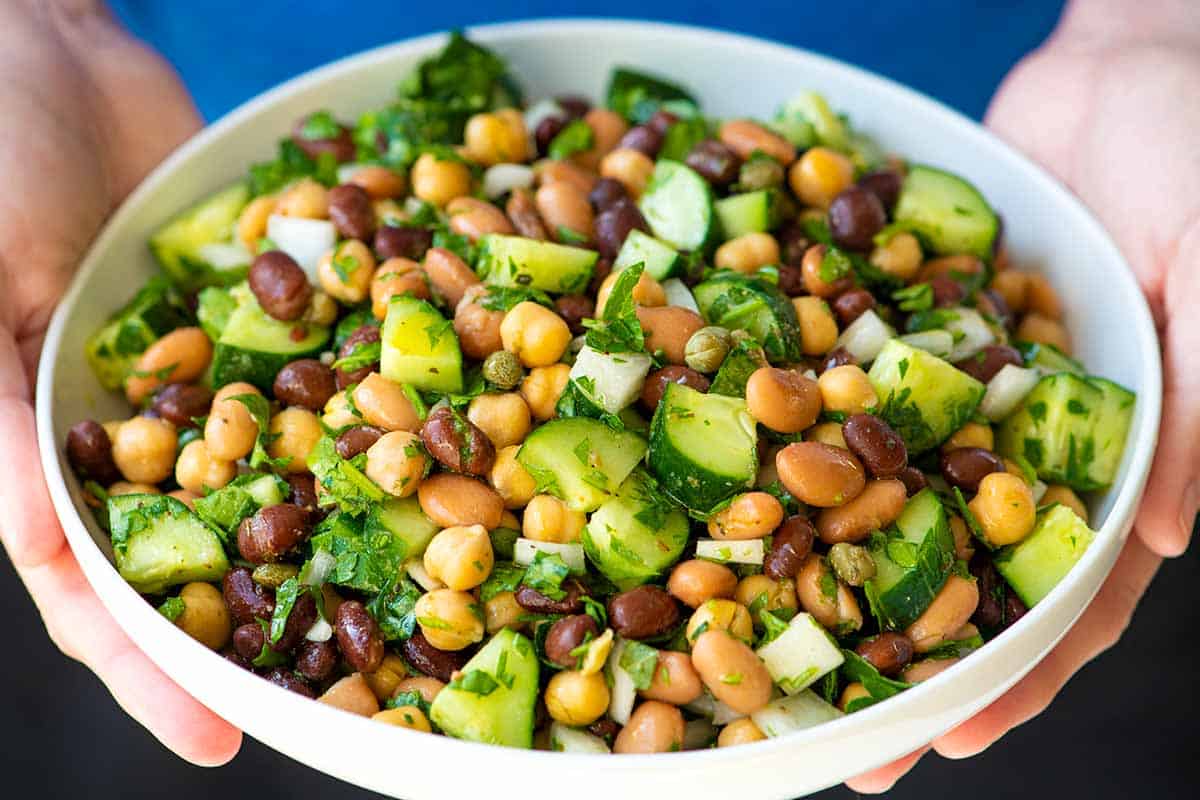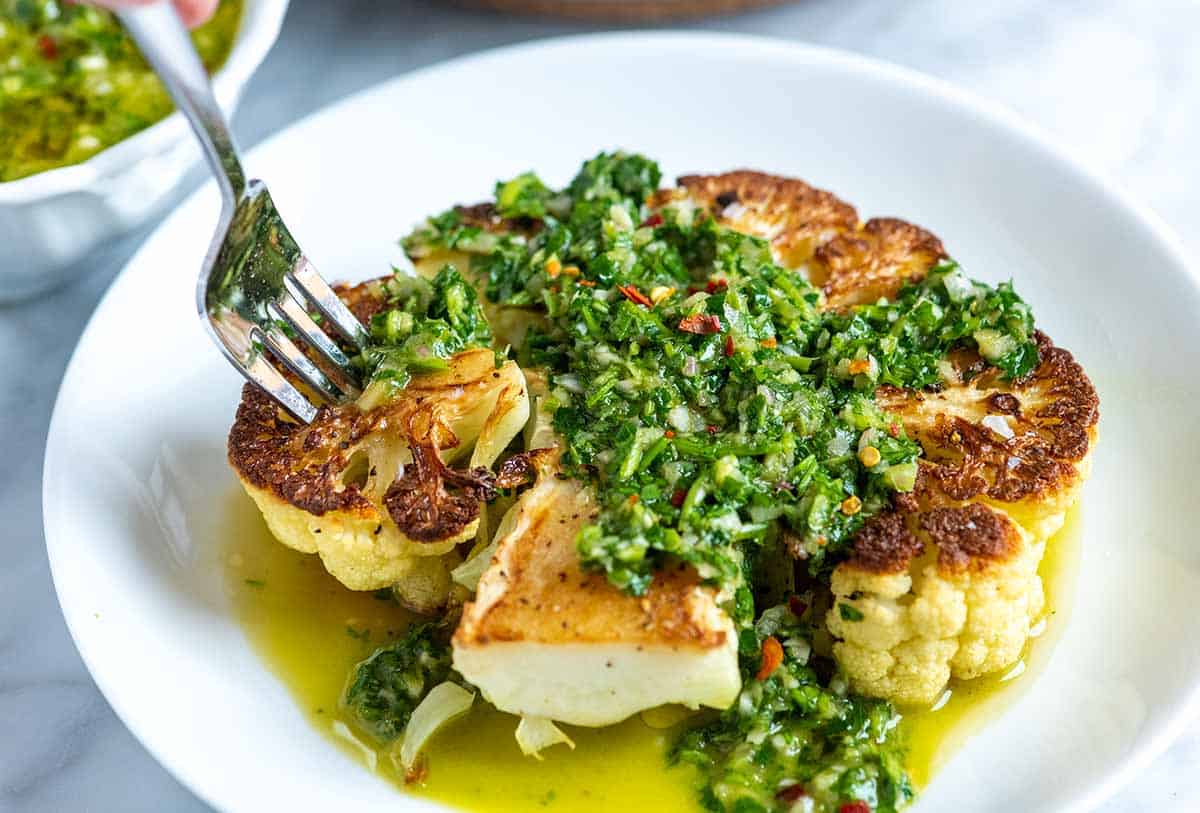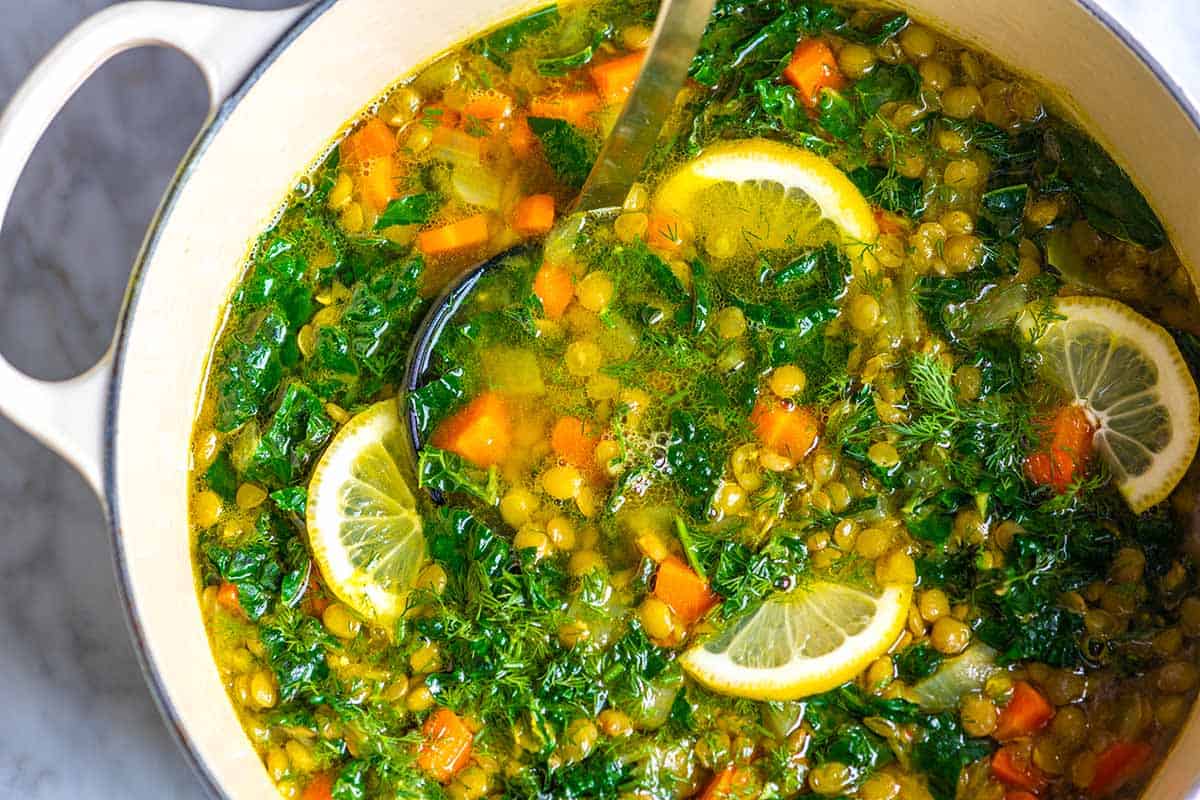 Tour Our New Kitchen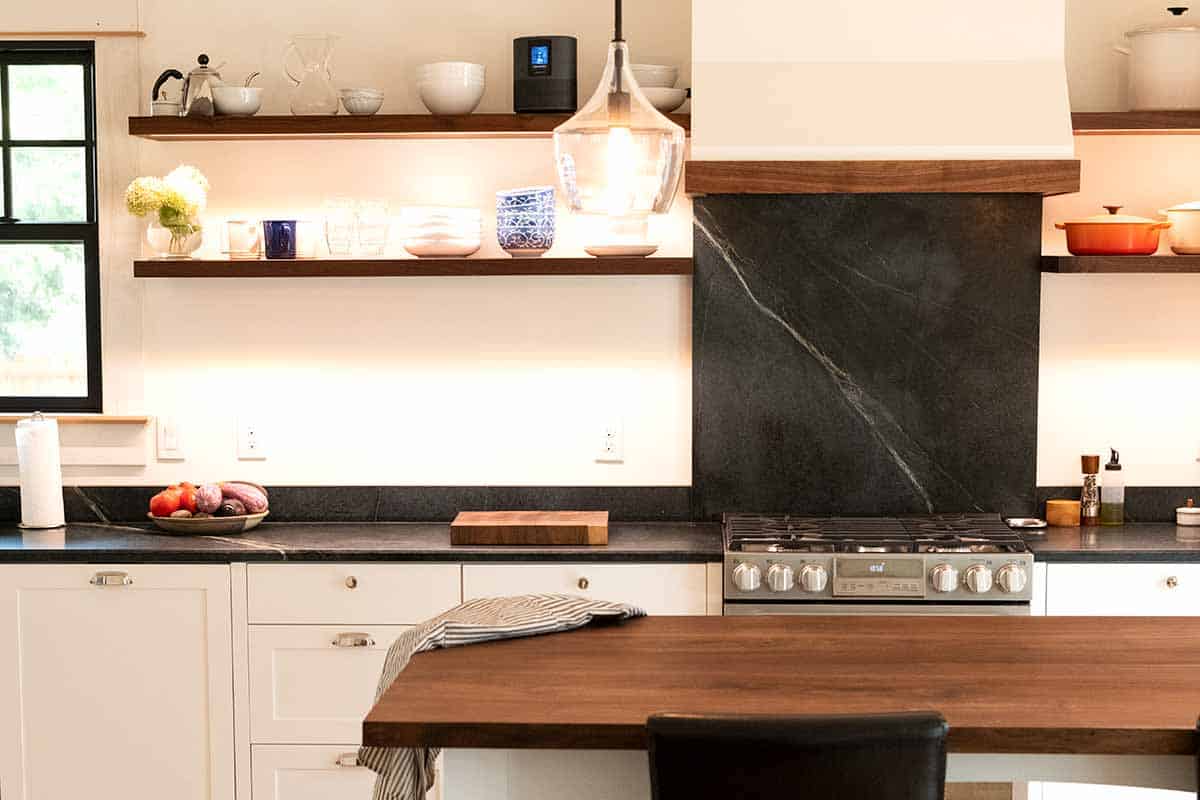 Previous Post: Chili Lime Roasted Cauliflower Tacos
Next Post: Garlic Chicken Broccoli Stir Fry