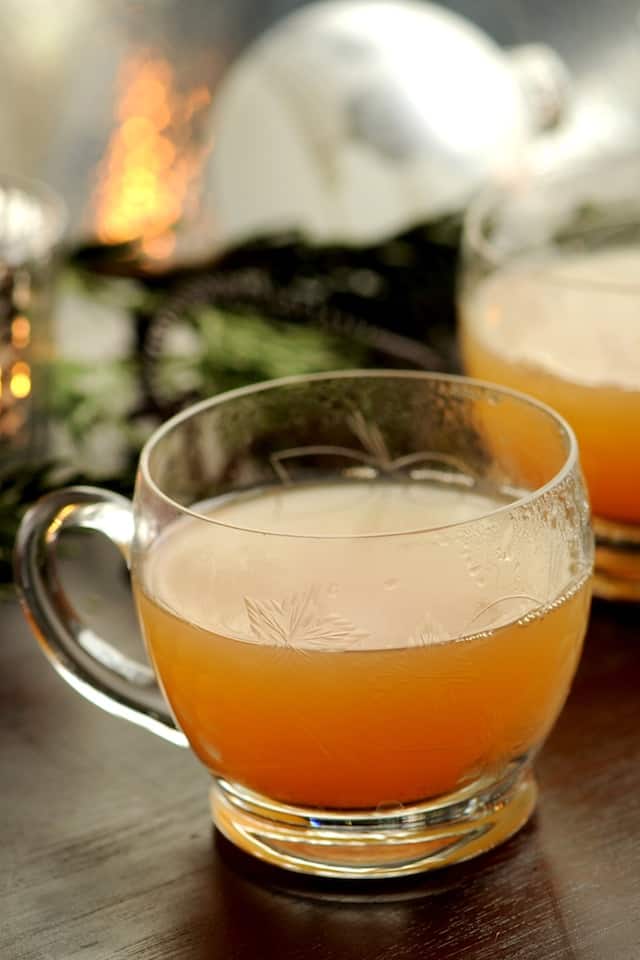 In all good faith, before we talk about how absolutely, positively wonderful this drink is we need to share the following warning: The first time Joanne tried this Spiced and Spiked Cider recipe, she did not follow the measurements given below, added too much rum, did not realize she added too much rum because of how delicious the drink was and ended up standing at the front door, wishing the ENTIRE neighborhood a Merry Christmas. So, the lesson here is to measure that rum, unless, of course, you really want to be that person yelling "Merry Christmas" at the top of her lungs at 11 p.m., waking up all the kids and spreading holiday cheer that should really have been spread earlier in the day, when no one was asleep.
This Spiked Cider Recipe is a Perfect Holiday Cocktail
Now that is out of the way, we can continue.  This is by far our favorite holiday drink; although the winter rum punch that we shared a while ago is pretty darn good.  It is warm, it is sweet, it is like all the wonderful things about hot apple pie (minus the ice cream) but with rum and it is something you must try. We use cloves, cinnamon sticks and sweet star anise for our recipe, but you could experiment by adding nutmeg or allspice to the mixture. The apple cider you use is pretty important too, go for the organic cider, we find it to be much more flavorful.  This could be made in a crock pot, but we find a saucepan on the stove works just fine since we actually do not steep the cider for very long.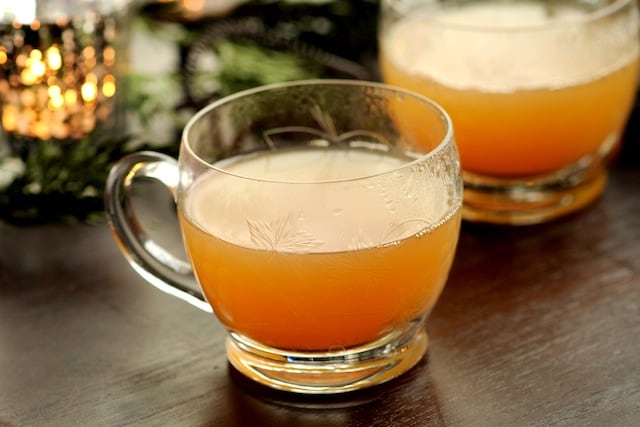 Did you enjoy this Spiced and Spiked Cider Recipe? If so, you may also enjoy these:
Spiced and Spiked Cider Recipe
There is nothing more warming than this spiced cider on a cold winter night.
Created By:
Adam and Joanne Gallagher
You Will Need
1 teaspoon whole cloves
3 cinnamon sticks
2 whole star anise
juice of 1 orange
4 cups apple cider
3/4 cup spiced rum (use more/less, if desired)
orange peel
Directions
Add the cloves, cinnamon sticks and star anise to a large saucepan over medium heat; lightly toast the spices in the pan for 1 minute.
Add the orange juice and apple cider, simmer, but do not boil the cider for 10 minutes.
Reduce the heat to low and add the rum.
Ladle the cider into serving mugs and garnish with a strip of orange peel. To keep warm, the cider can stay on very low heat while serving.