We had fun. We took that photo for Betty Crocker a while back because they wanted to share a few "spooky cocktails" for Halloween. We love cocktails, but don't usually get into those that are themed. Then again, who are we to turn down a chance to test cocktail recipes? A Kir Royale is certainly not new on the block, but we loved it so much we thought that the reddish hue would be a good option for the 31st.
Any plans for Halloween? Marmalade is ready.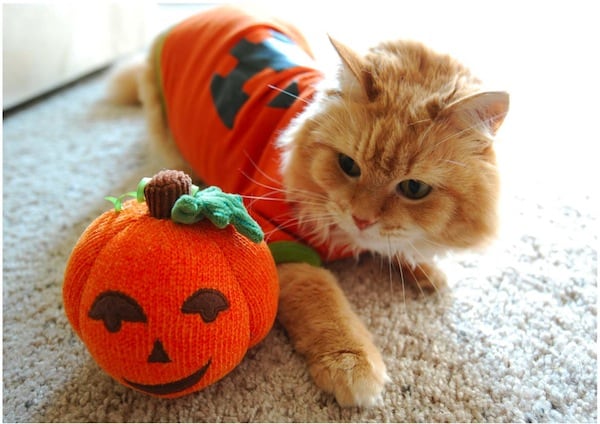 Enjoy!

Creme de Cassis is a sweet dark liqueur made from blackcurrants. When the chilled sparkling wine hits the creme de cassis in the bottom of each glass, the drink takes on a reddish hue. We especially enjoy a Kir Royale as an aperitif with small bites before dinner. If you would prefer it, a dry white wine can be substituted for the sparkling wine and is just as lovely.
You Will Need
2 tablespoons (6 teaspoons) creme de cassis liqueur
1 (750ml) bottle dry sparkling wine, chilled
Directions
Add 1 1/2 teaspoons of creme de cassis liqueur to 4 flute or martini glasses.
Fill each glass with sparkling wine and serve.