We like our cocktails. Okay, we like our wine, too… but for New Year's we firmly believe you need a cocktail. This champagne Cosmopolitan Cocktail Recipe will satisfy them all.
Picky drinkers, well they are dealt with the champagne … mixed drink people, they get vodka… and for those people that don't want a "girly" drink, well…. again there is vodka AND champagne .. enough to make my head feel it a touch after one drink.
How to make a Champagne Cosmopolitan Cocktail Recipe
Add vodka, triple sec, cranberry juice and lime juice to a cocktail shaker filled to the brim with ice.
NOTE: Mix all of this before hand then keep it in t a pitcher in the fridge, your guests can pour the chilled mix into their glass and top with champagne when they are ready to drink. Make a big batch, you'll need it.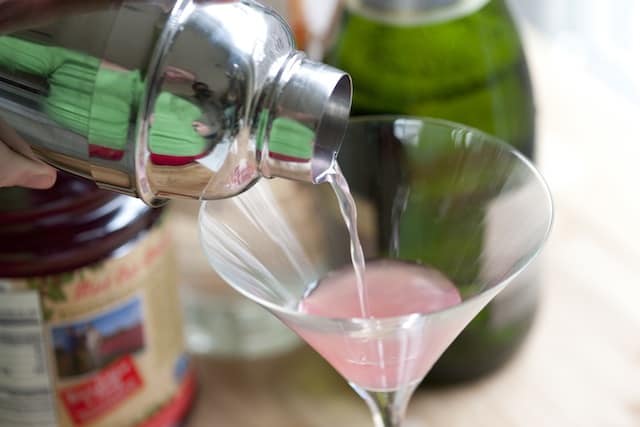 Now, add the chilled champagne or "sparking wine"… you can totally go a little cheaper here, we did, anyway.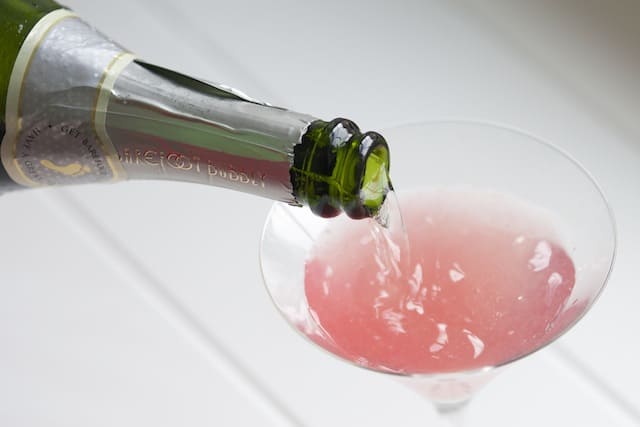 Now, enjoy!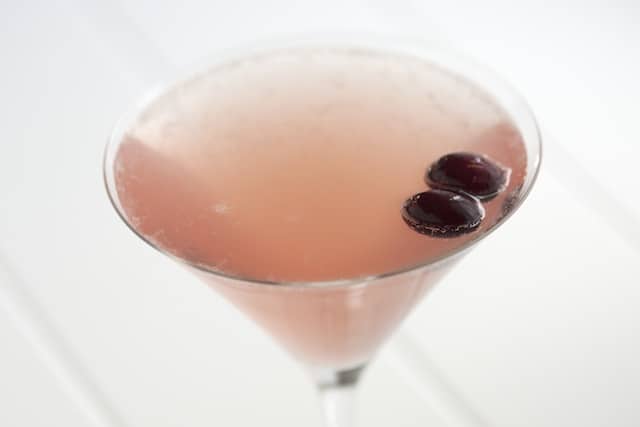 Did you like our Champagne Cosmopolitan Cocktail Recipe? If so, we bet you'll love these:
Champagne Cosmopolitan Cocktail Recipe
A light and sparkling take on one of our favorite cocktails, the cosmopolitan. Originally, we used dry sparkling wine for this and found it a little tart, so if you only have dry sparkling wine on hand add some super fine sugar or agave syrup until it tastes balanced. One 750-ml bottle of champagne will serve 4-6 people.
Created By:
Adam and Joanne Gallagher
You Will Need
1 1/2 ounces vodka (we like Stoli, Grey Goose and Ketel One)
1/2 ounce triple sec or Grand Marnier
1/2 ounce cranberry juice
1/2 ounce fresh squeezed lime juice
ice
2 ounces champagne (on the sweeter side)
Directions
Combine vodka, triple sec, cranberry juice, lime juice and ice in a cocktail shaker. Shake, shake, shake. Pour into a martini glass then pour champagne into glass and serve.