Perfect Buttery Shortbread Cookies
We love these rich and buttery shortbread cookies. The recipe is simple and the cookies are sturdy enough to be kept for days (if not weeks when chilled). There are only a few ingredients required and no mixer! You only need a a bowl and spoon. Jump to the Shortbread Cookies Recipe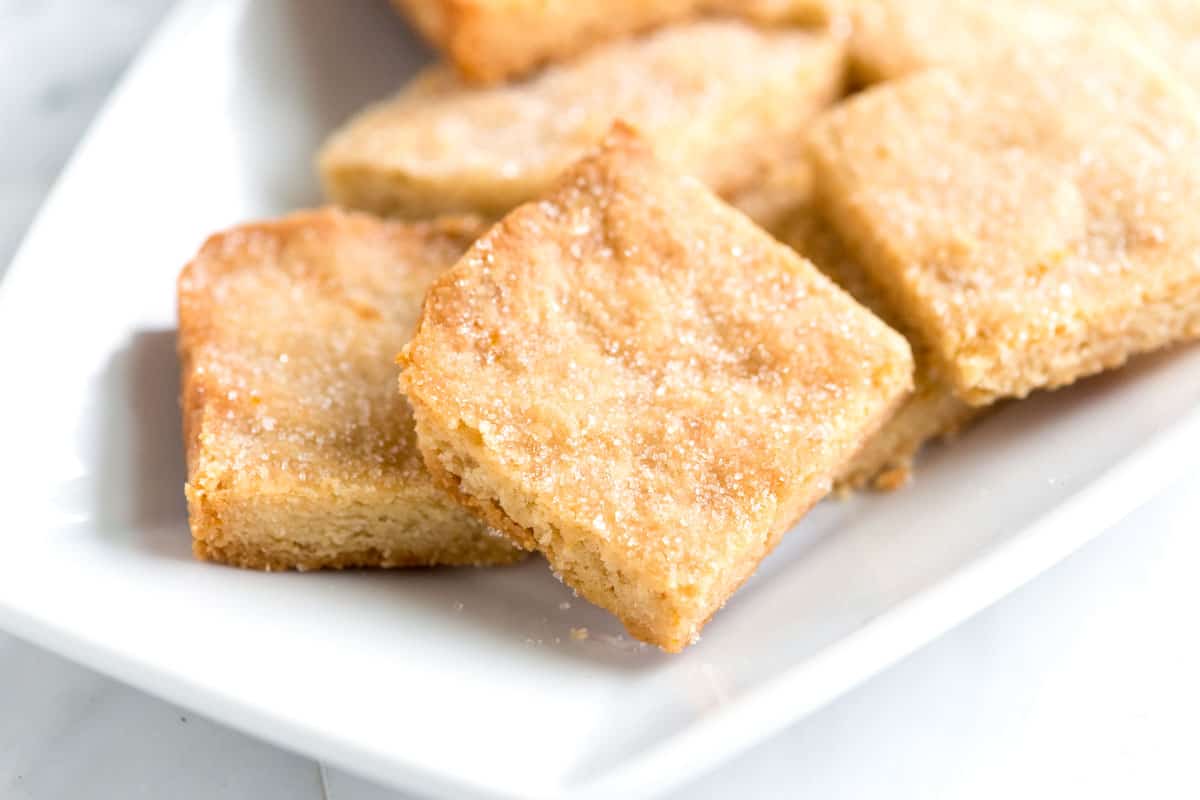 We probably don't need to tell you how wonderful shortbread cookies are. They're rich, buttery cookies that are simple to make and sturdy enough to be kept for days (if not weeks when chilled). There's minimal ingredients required and no mixer! Just a bowl and spoon are needed, here.
We use melted butter for our shortbread cookies and go for a long bake time at a low temperature. By baking low and slow, the cookies become addictively delicious. These cookies make ingredients that we already adore, like butter and sugar, absolutely shine.
You May Also Like our Snickerdoodles Cookies, they're just as simple to make and always fly off the plate. Or, if you're looking to make these as a gift, take a look at a couple of our popular homemade gifts: Salted Caramels, Heavenly Chocolate Truffles and Salted Chocolate Covered Caramels.
How to Make Shortbread Cookies – Easy as 1 2 3
With very little hands-on time, these cookies are simple to make. Here's how we make them: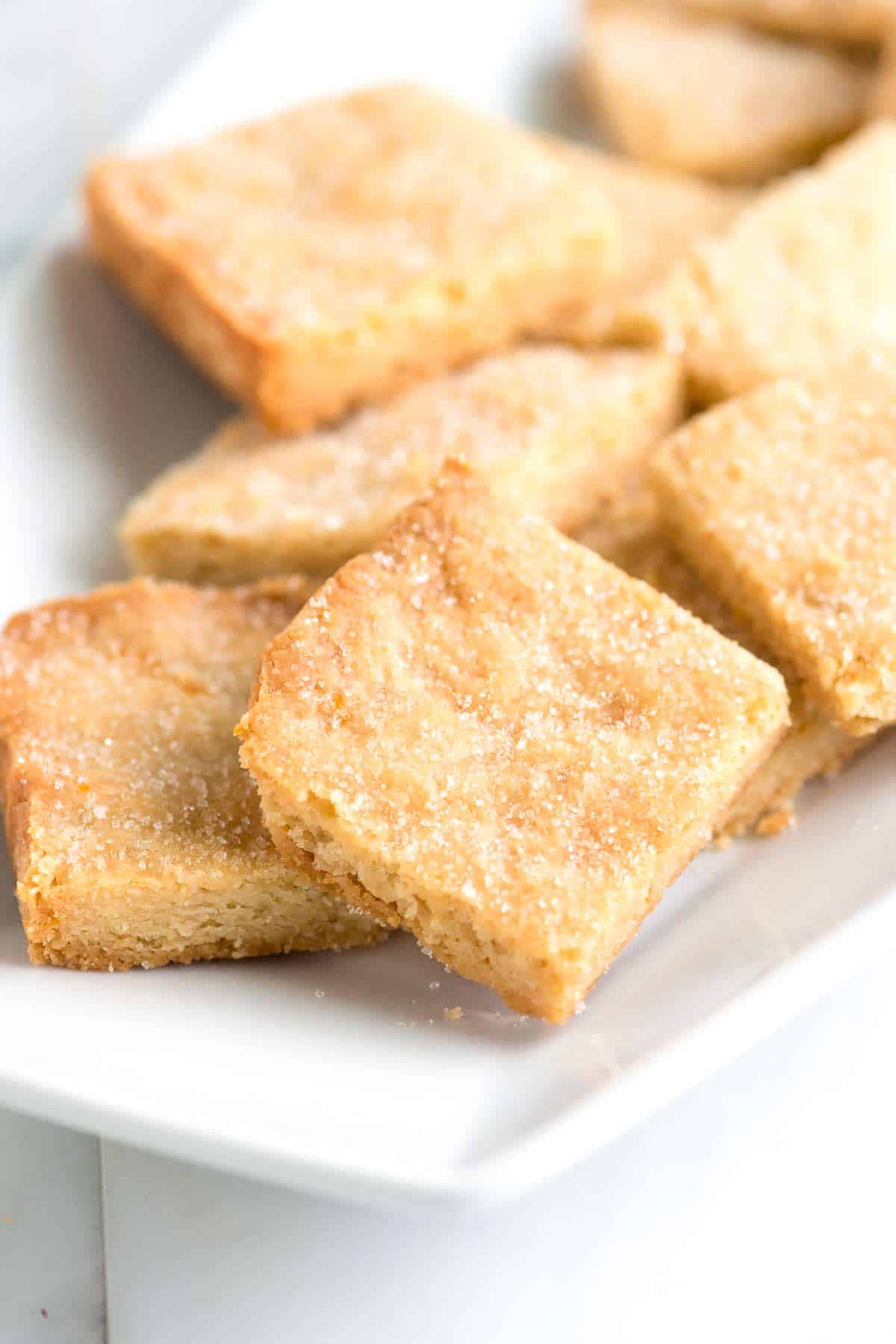 1. Combine sugar, orange zest, vanilla extract and salt with warm melted butter.
We think of these as classic shortbread cookies. Our muse was the traditional Scottish shortbread cookies sold in the store.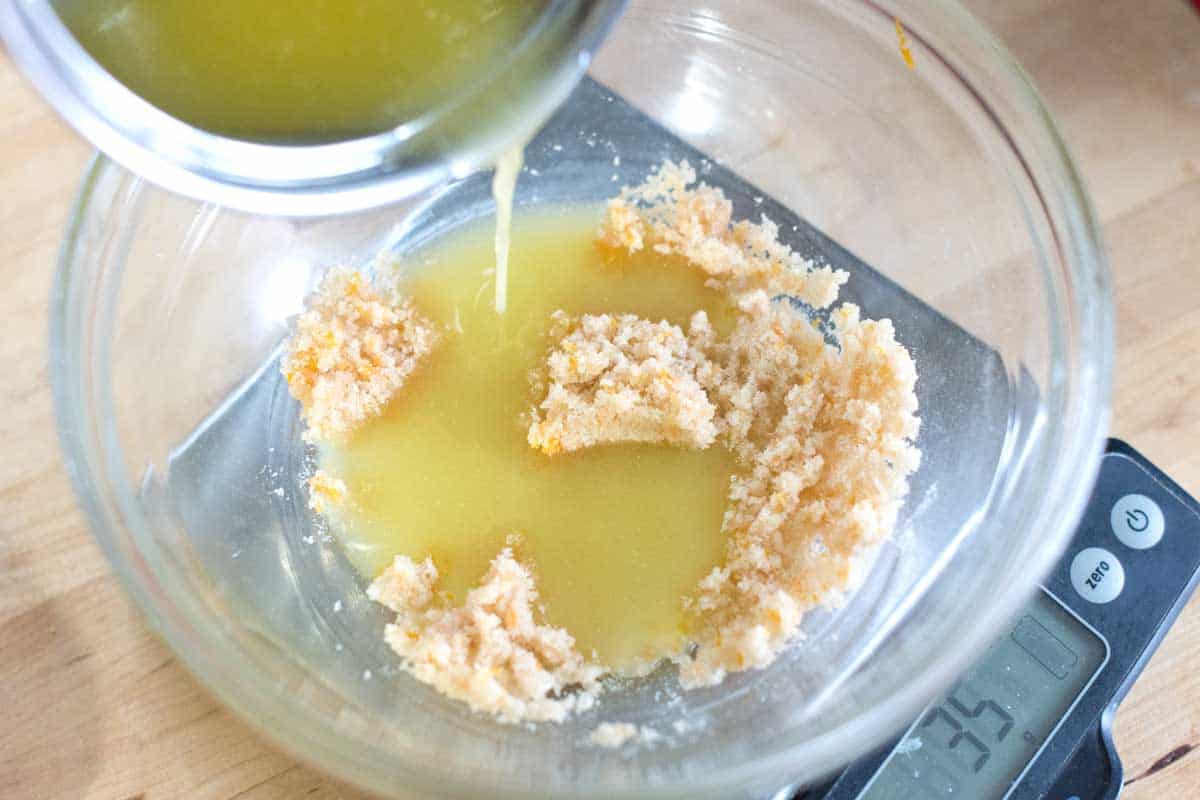 We didn't really want to stray too far, but we do add one twist — a hint of orange zest. There isn't enough added to make the cookies taste like orange, but just enough to add a little bit os sweetness.
2. Add flour and stir until a shiny, buttery dough forms.
You only need a few minutes to make the cookie dough. Just a few strokes with a spoon and it's done. Once the dough is ready, we press it into a foil-lined pan.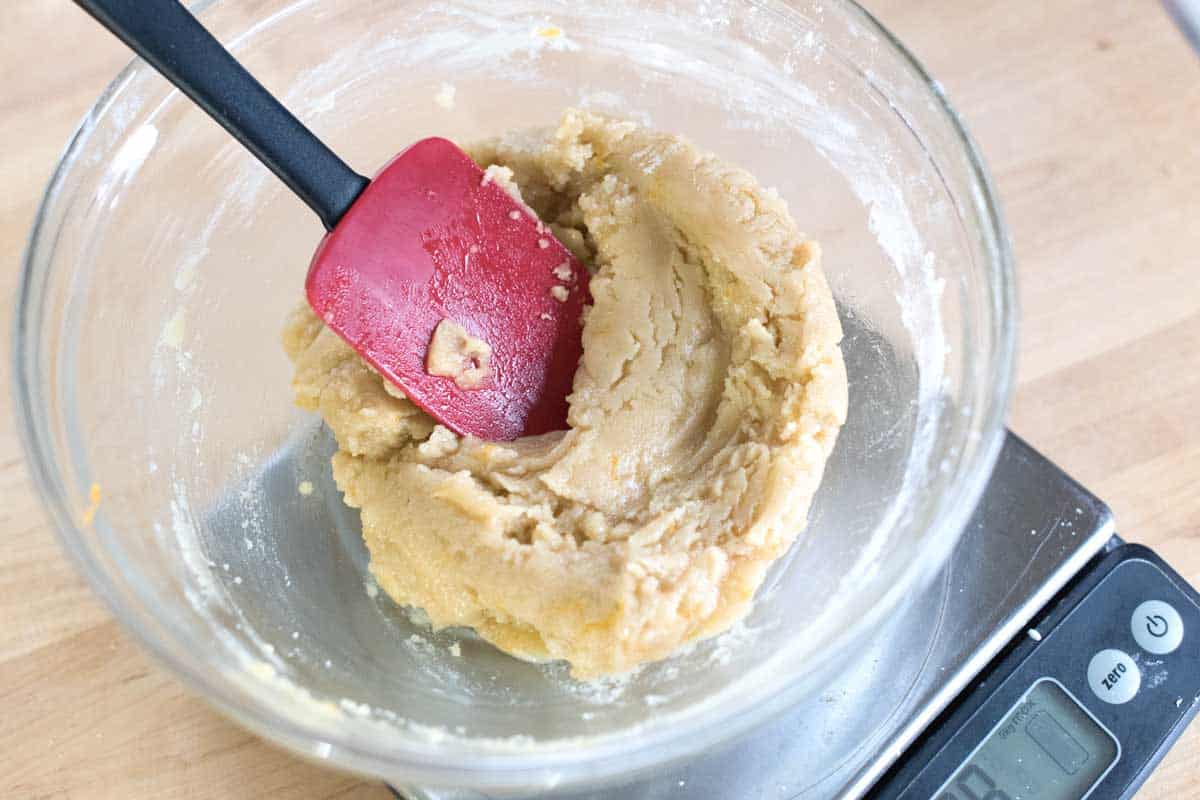 Just before baking, we let the dough rest for at least 30 minutes. This gives the flour a chance to absorb moisture and flavor from the butter.
3. Bake using the twice-baked method.
Getting as close to our favorite store-bought shortbread was important and the twice-baked method really helps with that. The cookies are baked in a pan until firm and light golden around the edges. Then we carefully cut them into squares (triangles or fingers are also nice) and then bake them another 15 minutes until golden brown and crisp.
It's a little time consuming, but we really think it's worth it in the end. Plus, we were okay with it since the hands-on time was low. Oh, and practically no dishes.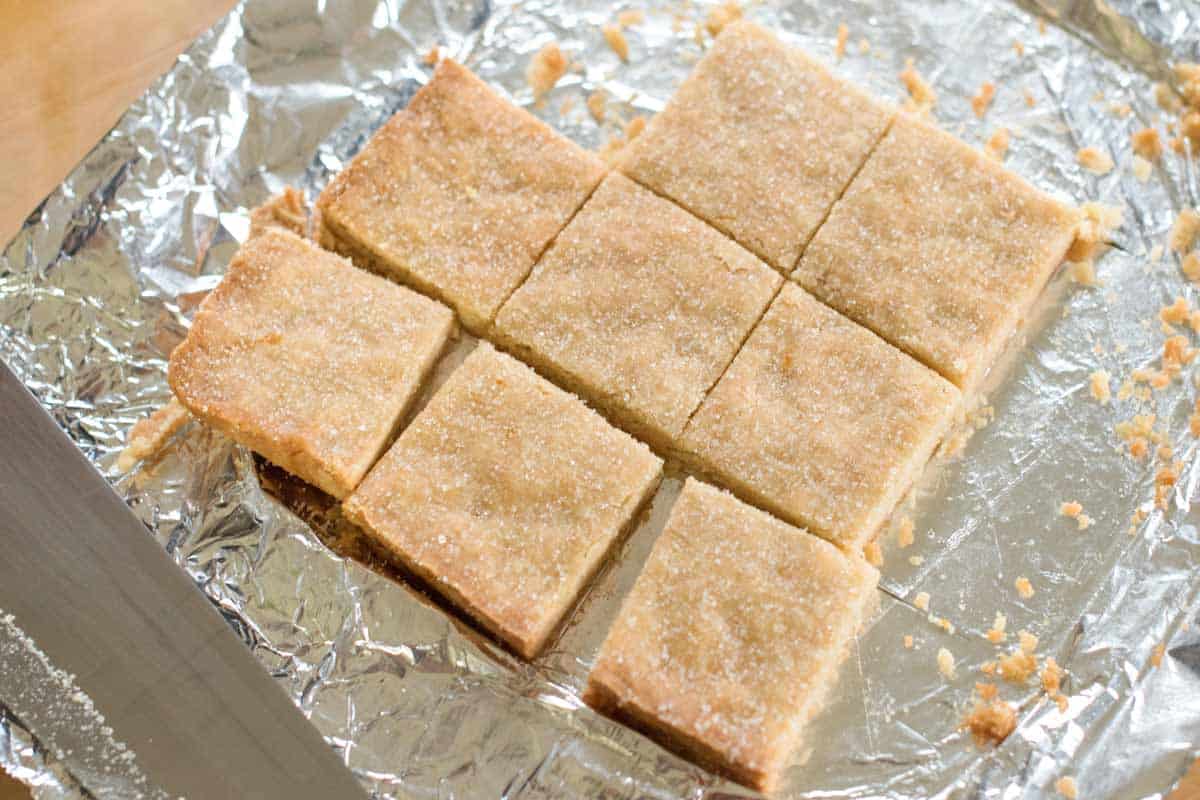 We've been looking to add a recipe for shortbread cookies to Inspired Taste for quite some time now and we're so glad this is the one we've chosen. We did a lot of research to come up with this one. The breakthrough was when we stumbled across Alice Medrich's recipe — she's a genius when it comes to desserts. It was her who came up with the twice-baked method.
Alice's recipe can be found in her cookbook, Pure Dessert (affiliate link on Amazon). And, just in case you were in the mood for even more cookie recipes, check out these:
If you try this recipe, let us know! Leave a comment, review it, and don't forget to tag a photo #inspiredtaste on Instagram. Happy cooking!
Recipe updated, originally posted December 2014. Since posting this in 2014, we have tweaked the recipe to be more clear. – Adam and Joanne
Perfect Buttery Shortbread Cookies
We love these rich and buttery shortbread cookies. The recipe is simple and the cookies are sturdy enough to be kept for days (if not weeks when chilled). There are only a few ingredients required and no mixer! You only need a a bowl and spoon.
Makes approximately 16 cookies
You Will Need
12 tablespoons unsalted butter (170 grams or 1 1/2 sticks), melted and still warm
5 tablespoons (65 grams) granulated sugar, plus more for sprinkling once baked
1 teaspoon vanilla extract
1 teaspoon finely grated orange zest
1/2 teaspoon kosher salt
1 ½ cups (195 grams) all purpose flour
Directions
Make Dough

Line an 8-inch square pan with aluminum foil so that it hangs over the sides on two sides (this helps when it comes to removing the baked cookies from the pan).

Mix sugar, vanilla, orange zest and the salt together. When mixing, be sure to press the zest into the sugar which releases fragrant oils. Stir in the warm melted butter until the sugar is practically dissolved into the butter. Add the flour and gently mix until a dough forms and no streaks of flour remain. It will look very shiny from all the butter.

Use the tips of your fingers to press the dough into the prepared pan. Set aside at room temperature at least 30 minutes and up to 2 hours. Or, refrigerate overnight. (This gives the flour a chance to absorb moisture and flavor from the butter).

Bake Cookies

Place an oven rack in the lower third of your oven and heat the oven to 300 degrees F.

Bake cookies until set and the edges are a light golden brown, about 45 minutes. Remove the cookies, but keep the oven on. Sprinkle about a tablespoon of sugar over the top of the shortbread and let cool in the pan for 10 minutes.

Use the aluminum foil overhang to carefully remove the shortbread from the pan. Using a heavy, sharp knife, cut the shortbread into your desired shape — we like either 16 squares or 32 triangles. As you cut, the shortbread may be a little crumbly — don't worry, just be as careful as you can when cutting. A few corners lost isn't a big deal.

Transfer the cookies to a baking sheet lined with foil, parchment paper or a silicon baking mat. Bake for 15 minutes. Cool cookies on a cooling rack then store in an airtight container for up to a week at room temperature (or freeze for 2 to 3 weeks).
Adam and Joanne's Tips
Salt: We use kosher salt in our kitchen. If you don't have it on hand, keep this in mind: 1 teaspoon fine sea or table salt = about 1 1/4 teaspoons kosher salt.
Our Research: We researched quite a few recipes before coming up with this recipe, the most fascinating one we found was from Alice Medrich. This recipe is only slightly adapted from hers — it's her method of double baking the cookies that we loved. It's what we think makes these cookies the closest to our favorite store-bought Scottish shortbreads. You can find her Shortbread Cookies recipe in her cookbook, Pure Dessert. We also learned a lot from Fine Cooking's Shortbread Cookie Tips.
Nutrition facts: The nutrition facts provided below are estimates. We have used the USDA Supertracker recipe calculator to calculate approximate values.
If you make this recipe, snap a photo and hashtag it #inspiredtaste — We love to see your creations on Instagram and Facebook! Find us: @inspiredtaste
Nutrition Per Serving:
Serving Size
1 cookie
/
Calories
135
/
Protein
1 g
/
Carbohydrate
13 g
/
Dietary Fiber
0 g
/
Total Sugars
4 g
/
Total Fat
9 g
/
Saturated Fat
5 g
/
Cholesterol
23 mg
/
Sodium
74 mg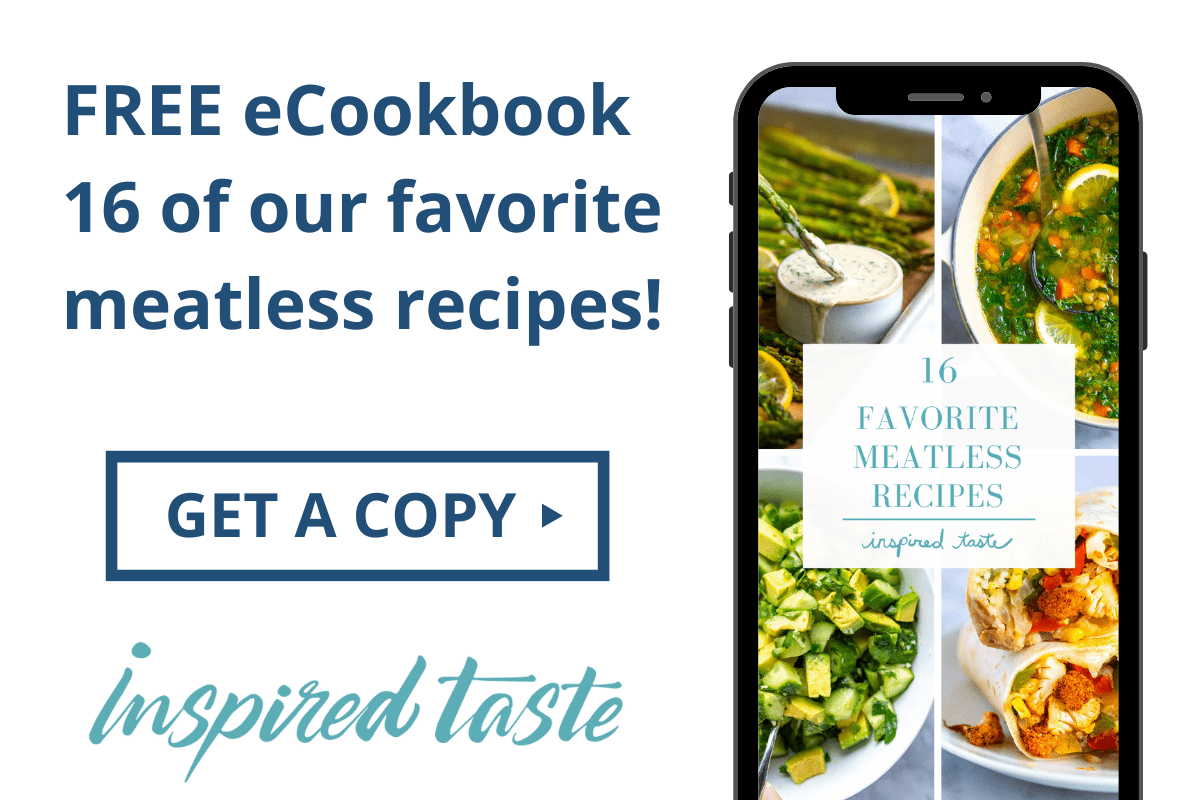 Don't Miss Our Latest Recipes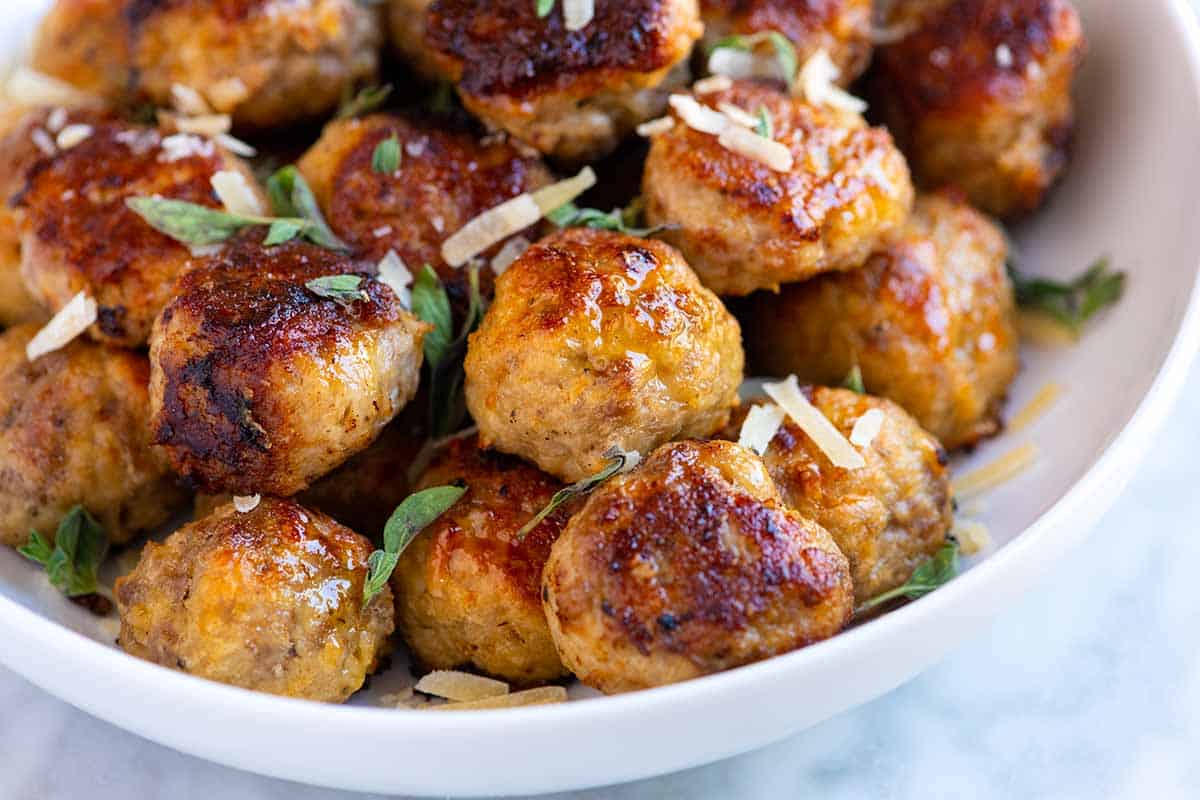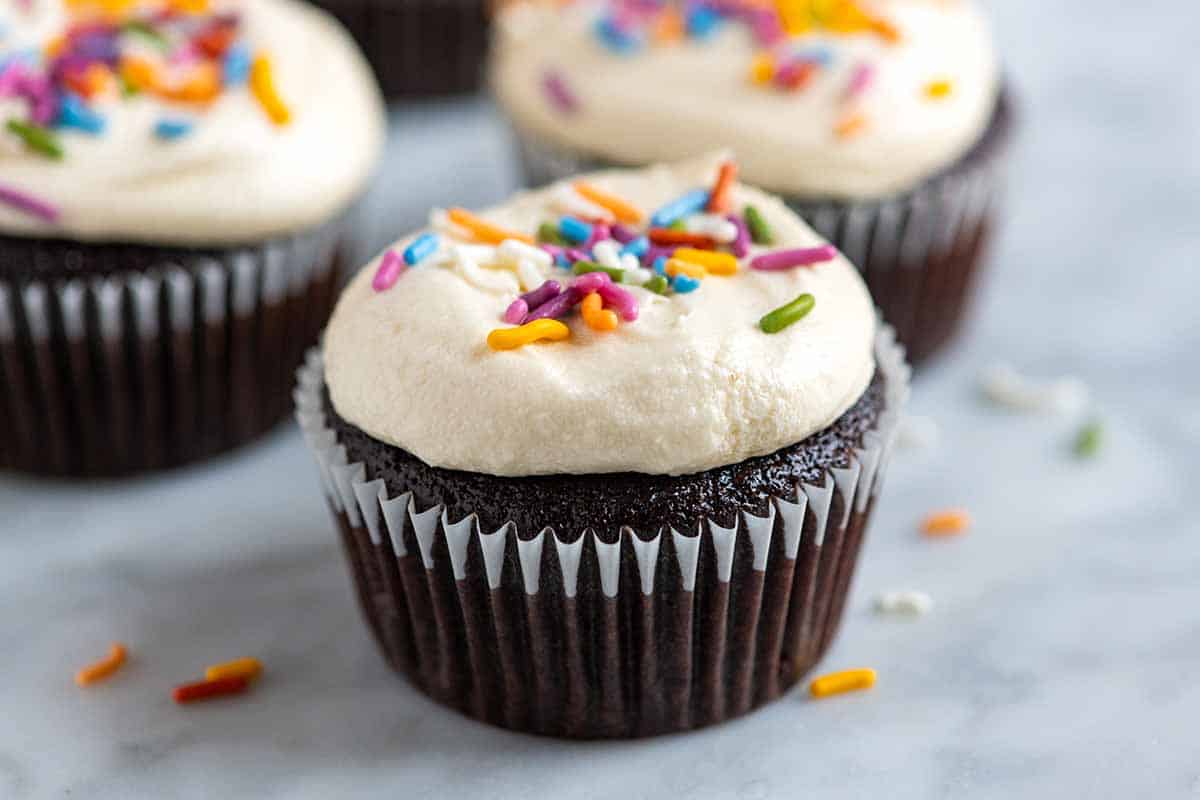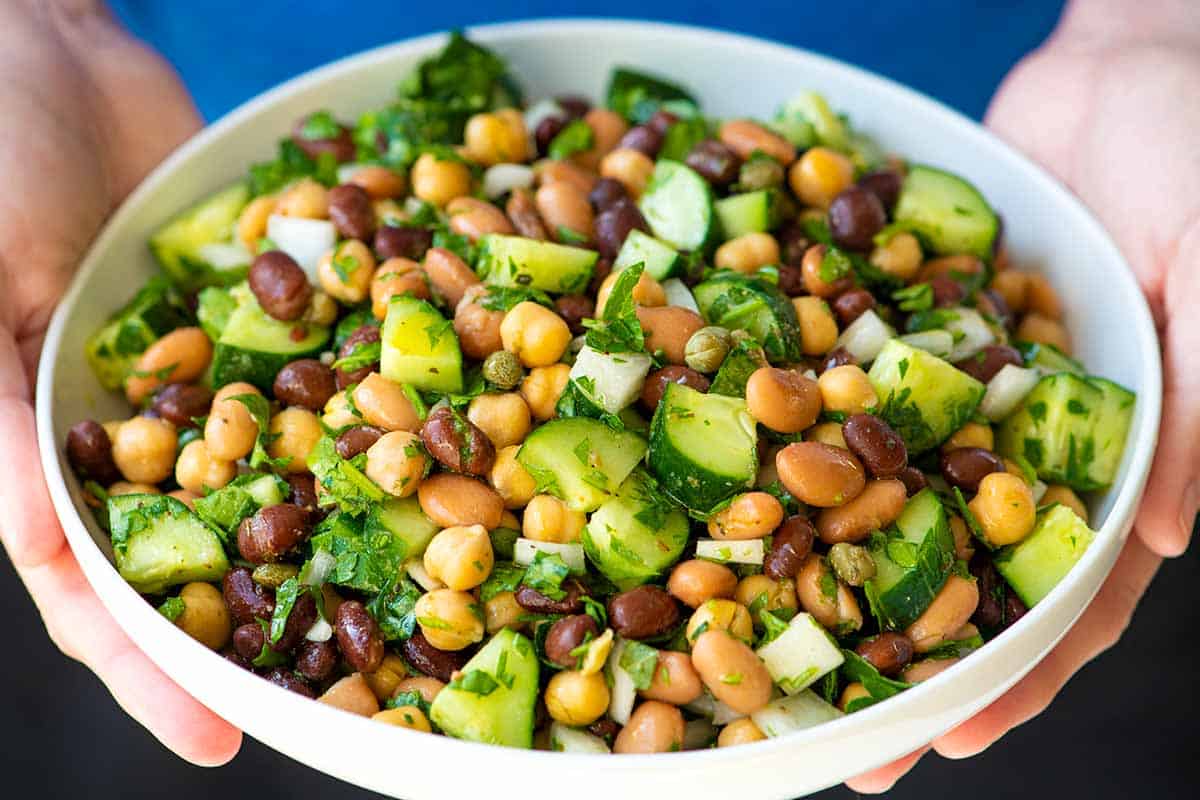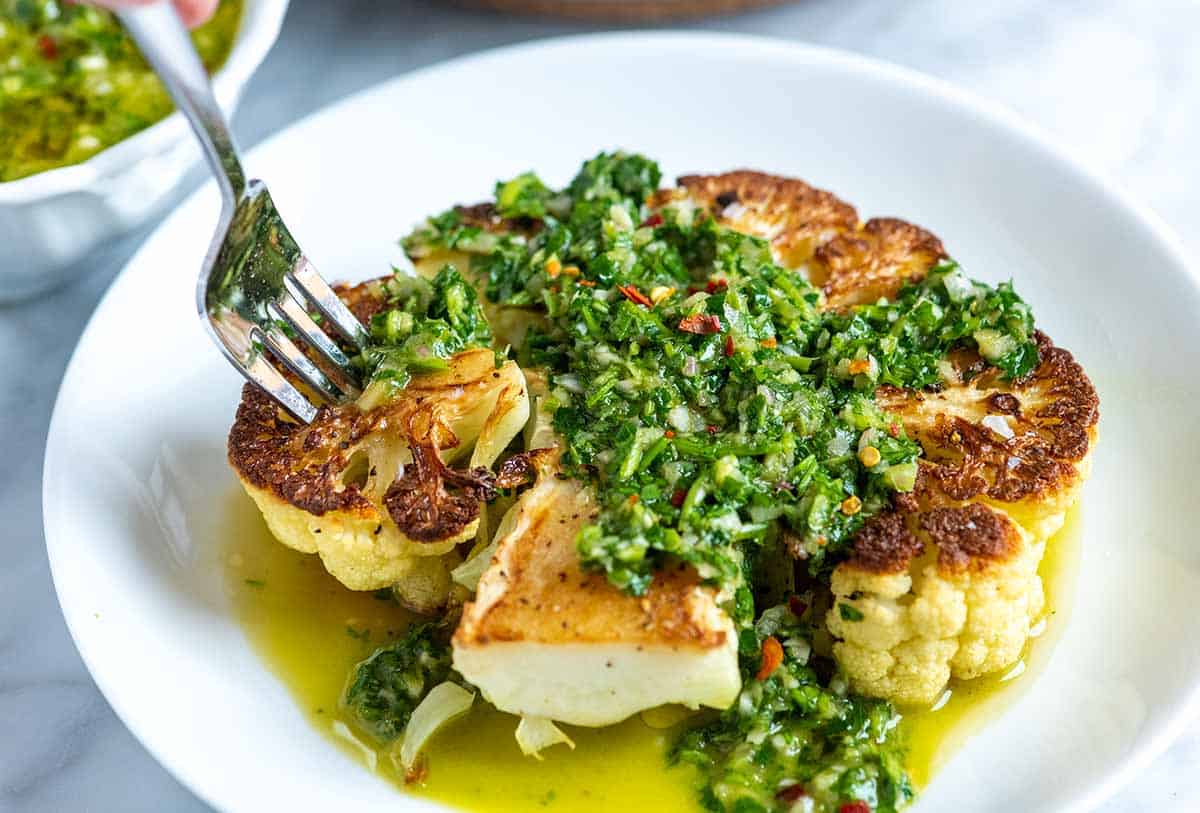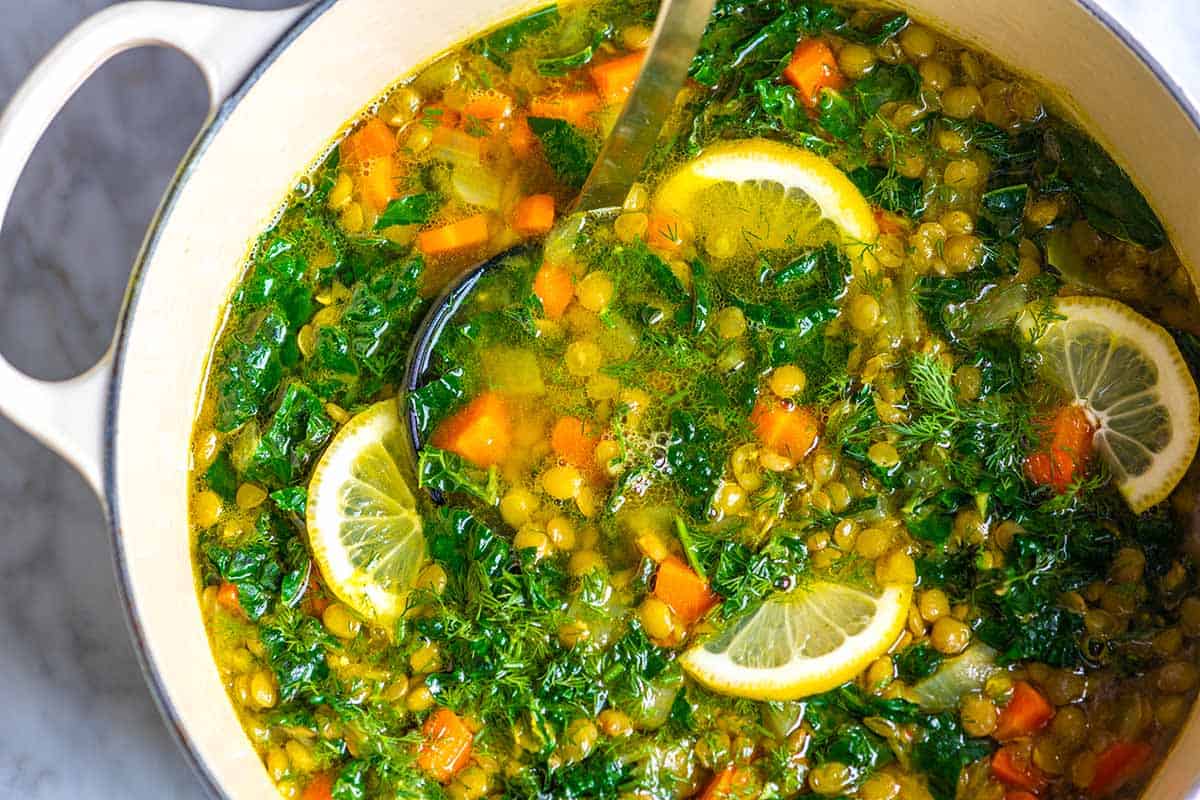 Tour Our New Kitchen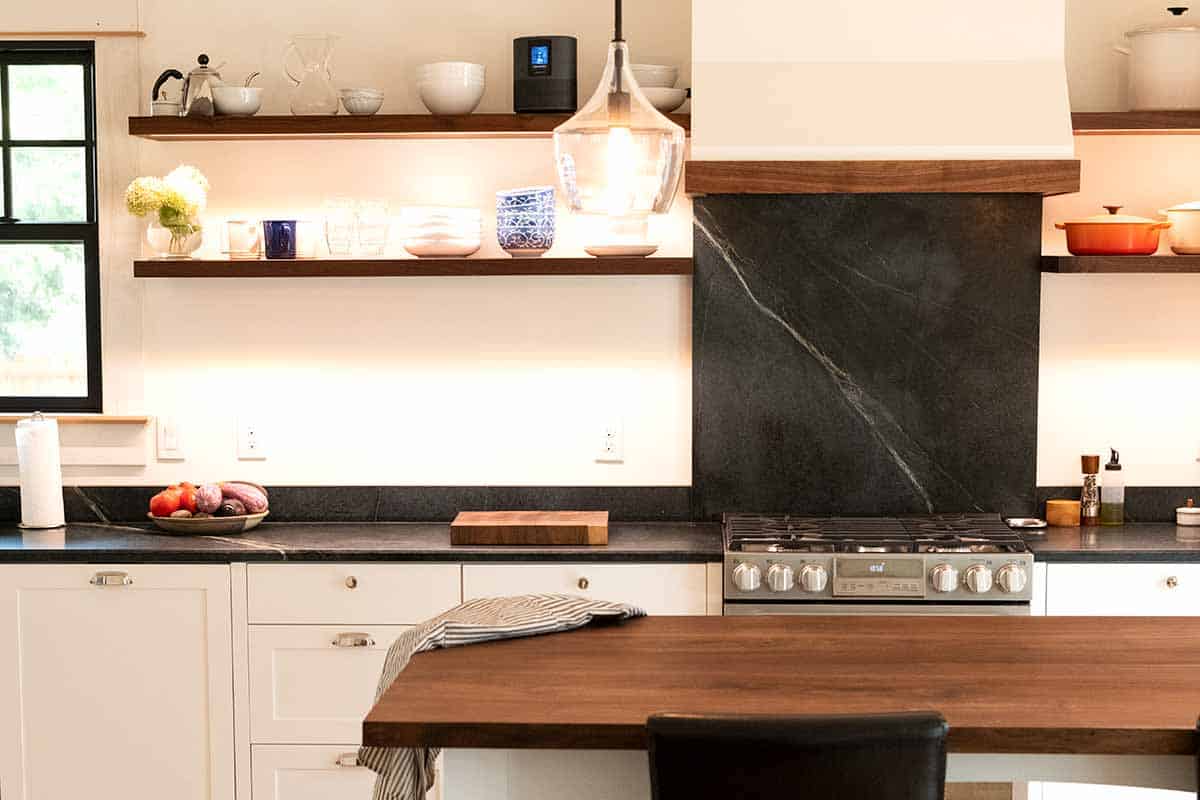 Previous Post: Soft and Chewy Oatmeal Raisin Cookies
Next Post: Easy Sauteed Brussels Sprouts