Here are 12 delightful muffin recipes we absolutely adore and find ourselves making time and time again. When it comes to baking, our family prefers quick and simple recipes, and that's why muffins are our ultimate choice! Over the years, we have shared many muffin recipes on Inspired Taste.
If you're a fan of fruity flavors like me, you'll love the flexibility of these recipes. Feel free to swap in any available fruit you have on hand. When we're in the mood for chocolate, our go-to recipe is the sour cream chocolate chip muffins.
You'll find lots of inspiration within the collection of muffin recipes below. From classic blueberry muffins to vegan alternatives and even a healthier muffin batter, there's something to satisfy everyone. These recipes are delicious and perfect for sharing with loved ones and friends.
Classic Muffin Recipes
Choosing a single favorite is no easy task. Still, among all the classic muffin recipes we've shared, the blueberry muffins shown below reign as the most beloved by our readers. Time and time again, they find themselves returning to that particular recipe.
Keep in mind that you can easily substitute various fruits and berries in each of the muffin batters listed below. For example, we frequently swap out blueberries for blackberries or raspberries!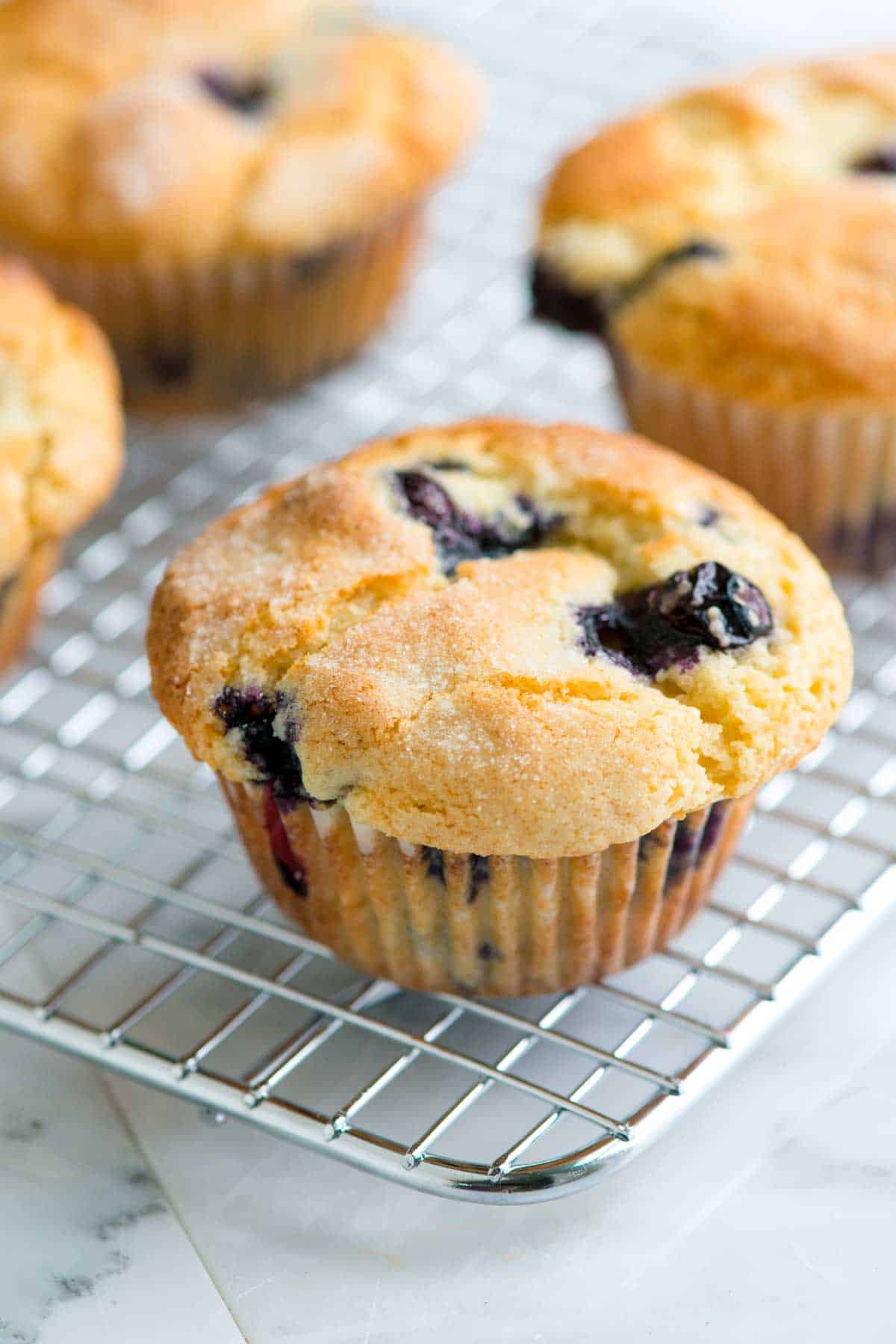 You only need one bowl to make this easy blueberry muffins recipe with blueberries, flour, sugar, vanilla, and vegetable oil. We've been making these muffins for years and are always happy that we did.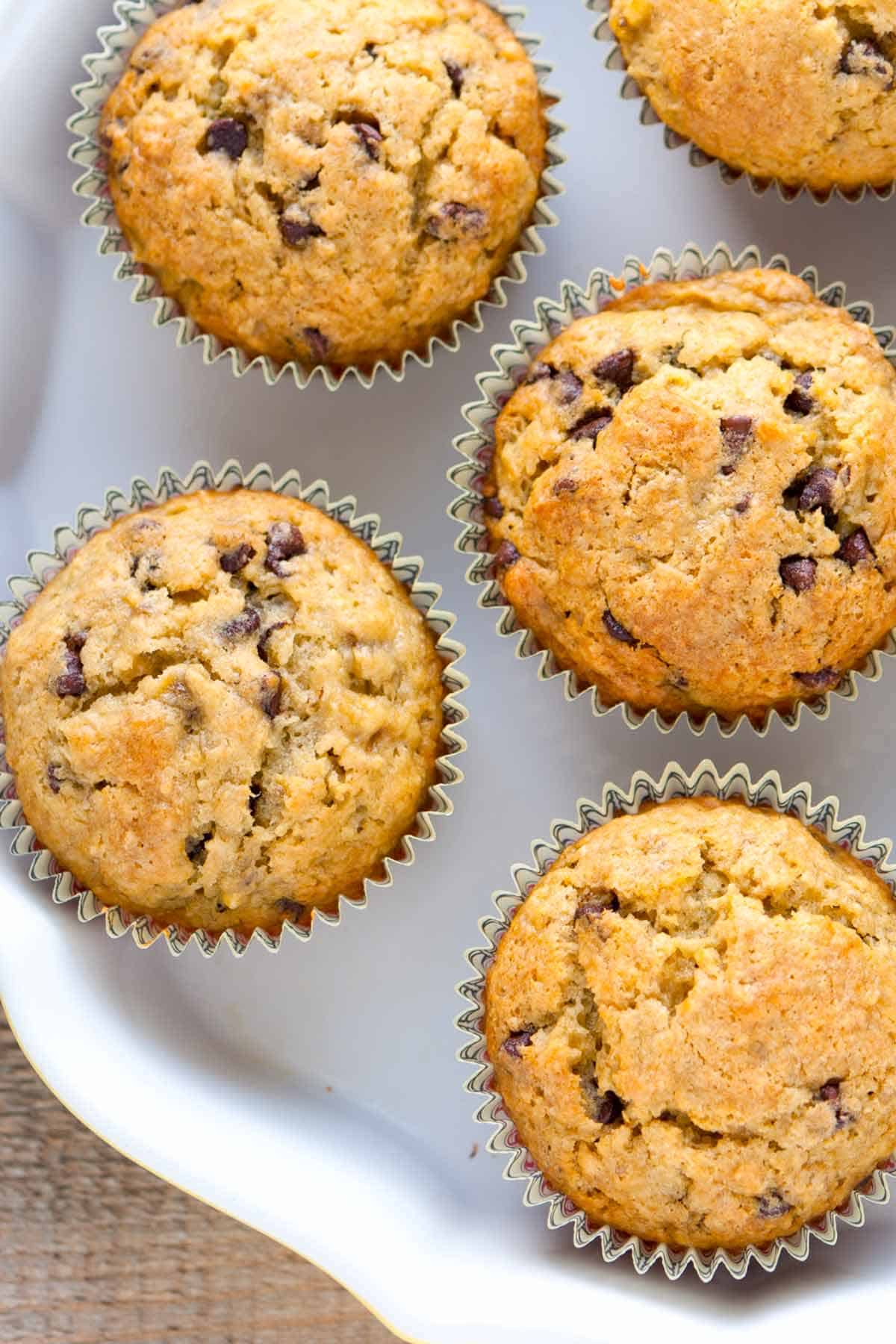 These banana muffins with chocolate chips are so easy! See how we make moist and fluffy muffins that taste amazing. I love adding chocolate chips to this banana muffin batter, but you can leave them out or swap them for fruit or nuts.
How to make perfect strawberry muffins with a lightly spiced batter and lots of fresh strawberries. These strawberry muffins are quick and straightforward, you can even make them in the morning for breakfast.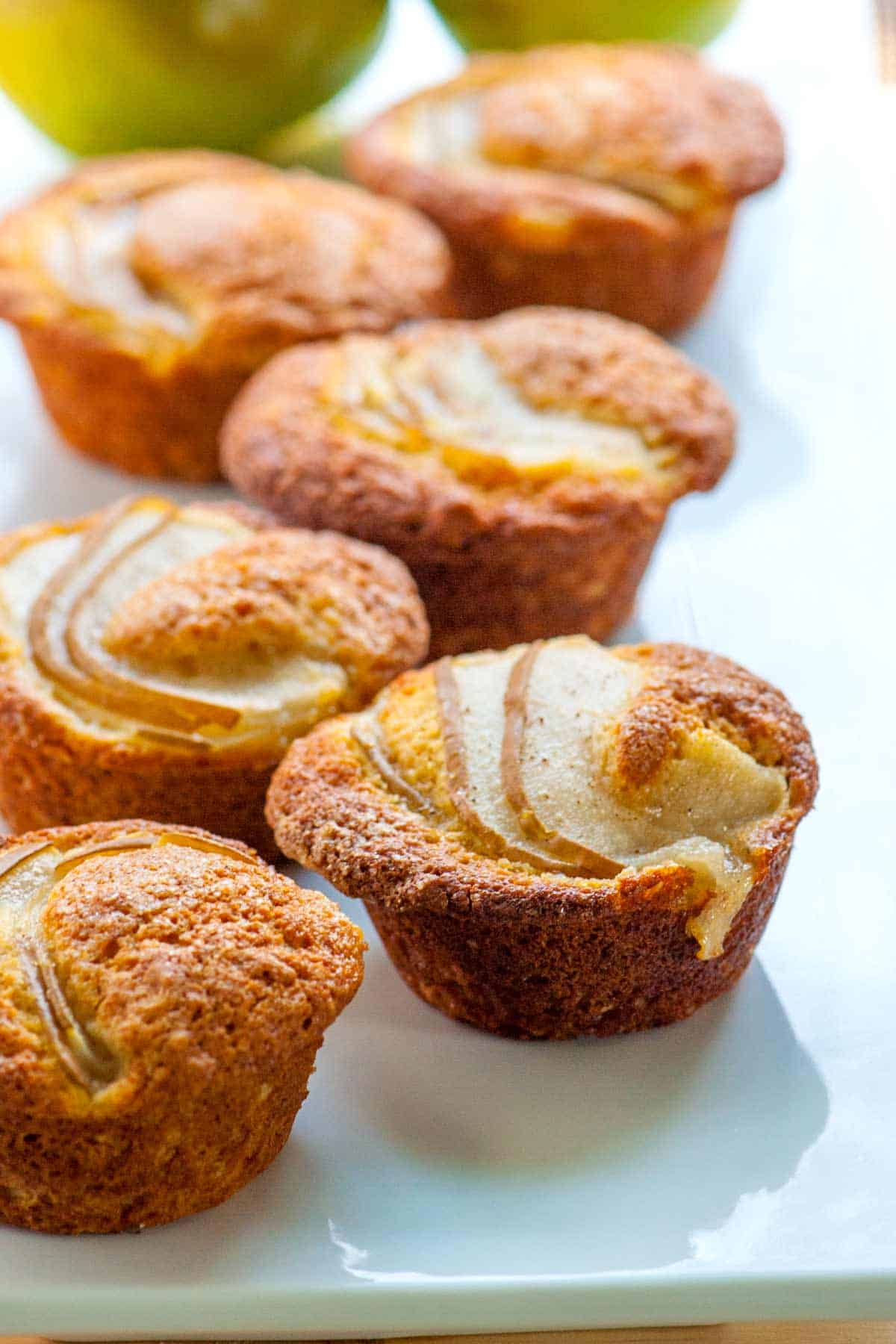 Easy-to-make pear and vanilla muffins featuring vanilla scented batter and fresh pear slices. Inspired by our trip to France, these muffins are a true delight – soft, light, and bursting with flavor.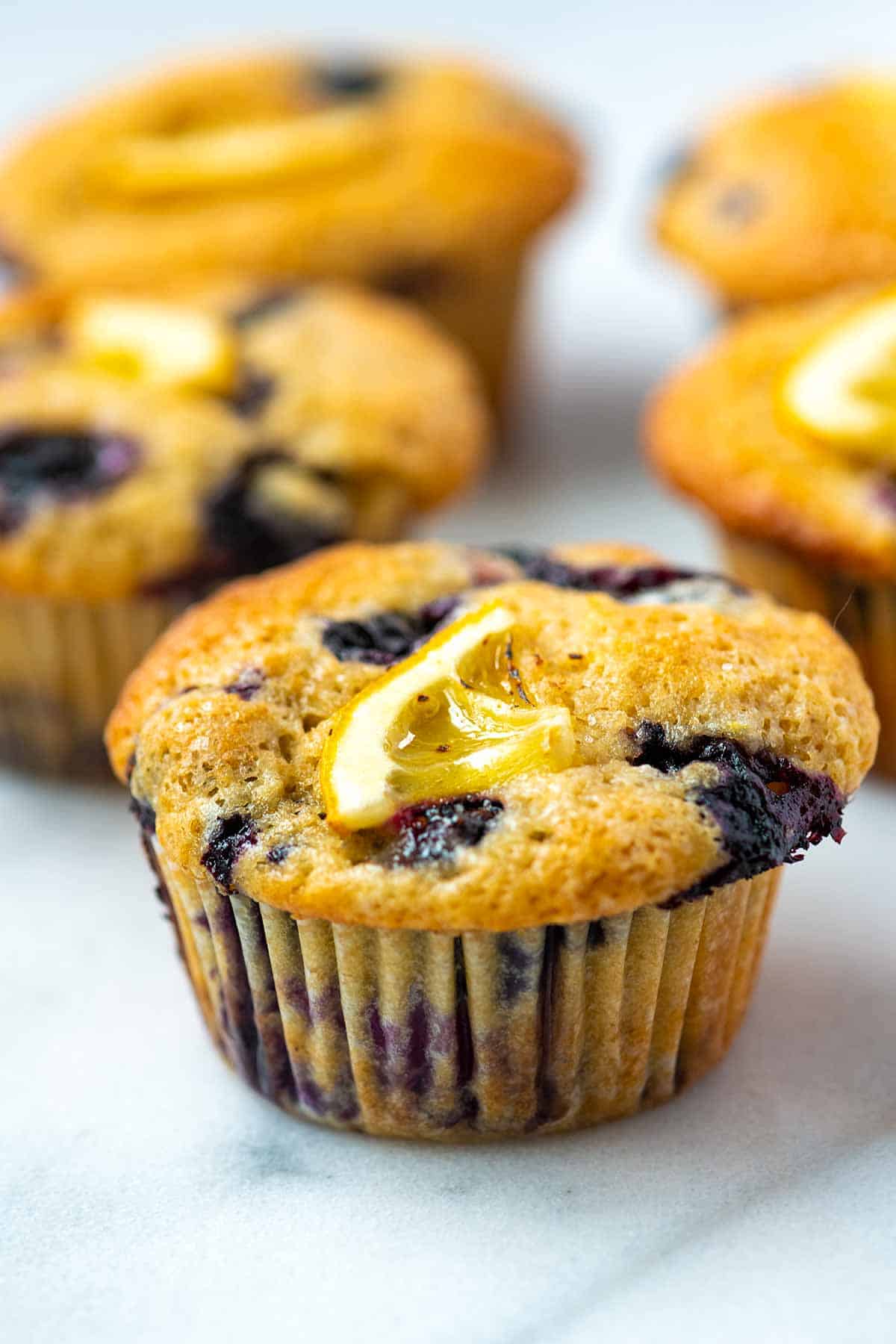 Enjoy these delightful lemon blueberry muffins, featuring a moist and tender center bursting with juicy blueberries. The golden brown tops add the perfect touch.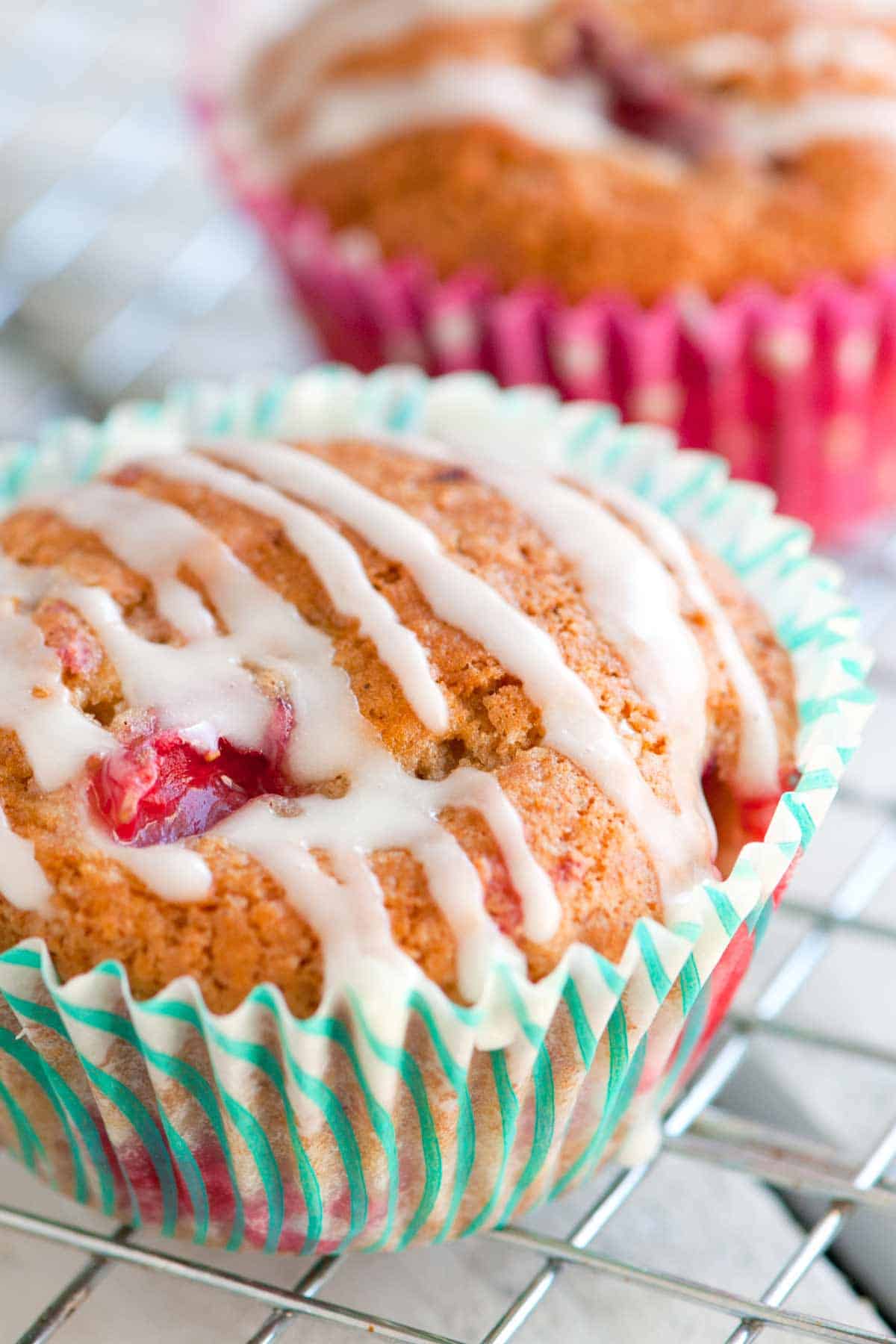 We love these strawberry yogurt muffins! They are moist, flavorful, and simple to make. Yogurt and fresh strawberries makes these muffins taste amazing.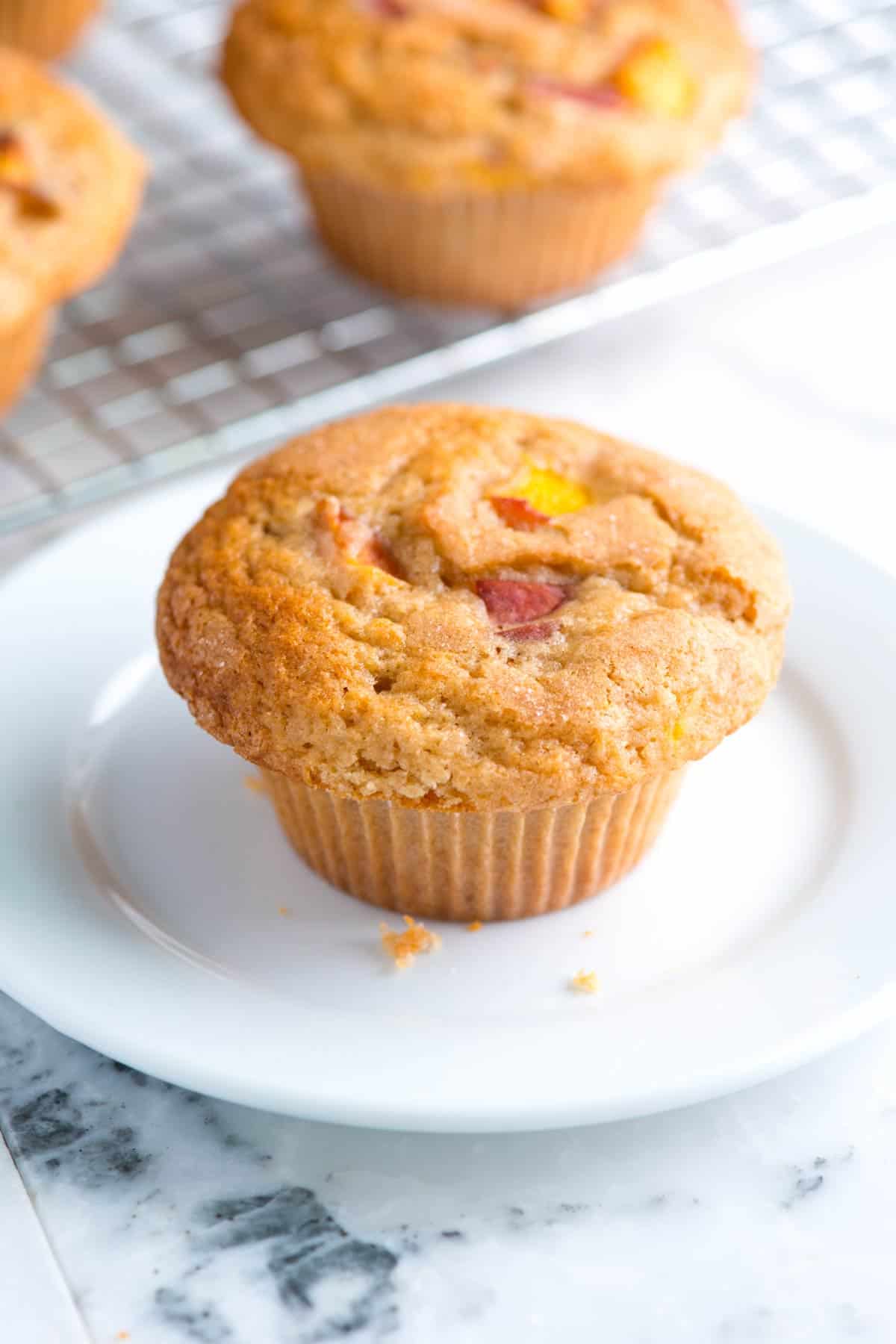 You only need one bowl to make these peach muffins with lightly spiced vanilla batter and ripe, juicy peaches.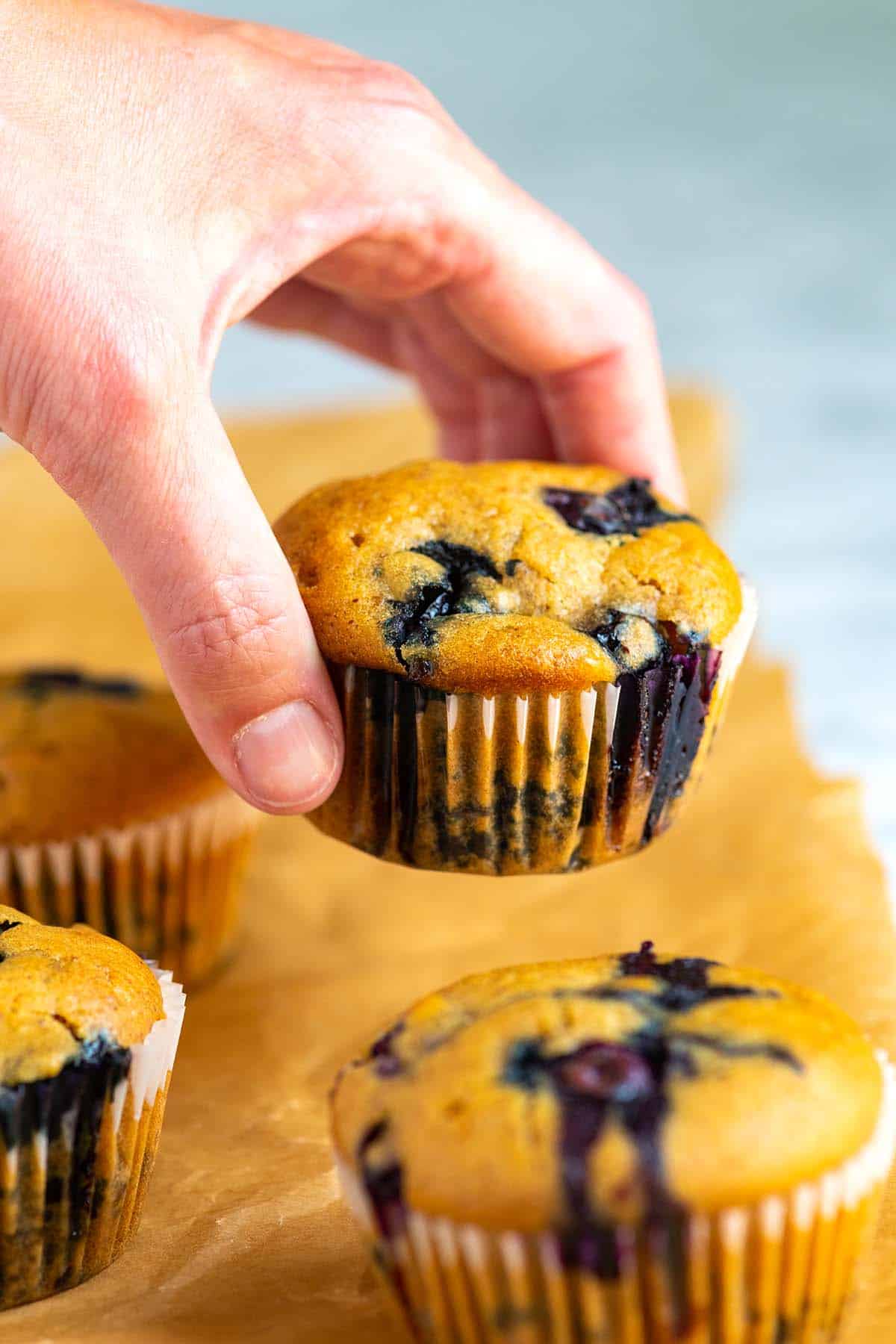 Vegan blueberry muffins that everyone will love! These easy vegan muffins are light, fluffy and bursting with blueberries.
Chocolate Muffins
We turn to one of these delicious chocolate muffins whenever our chocolate cravings strike. I love both, but my favorite is the chocolate chip studded muffin made with sour cream batter. It's almost like eating dessert.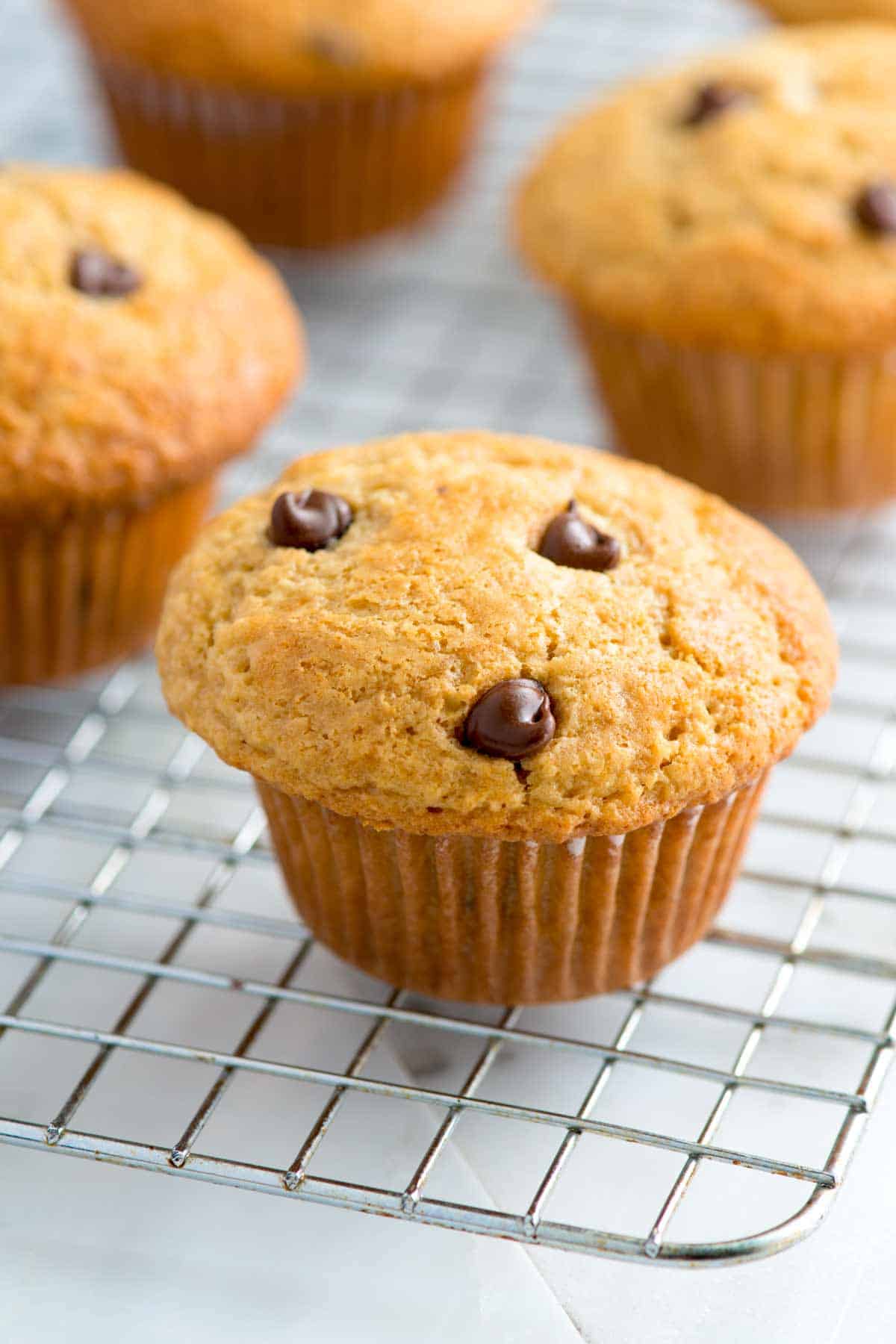 You will love these easy chocolate chip muffins with their easy sour cream batter. They only take 30 minutes to make — and most of that is the baking time. This is a classic recipe — no fuss and still unbelievably delicious.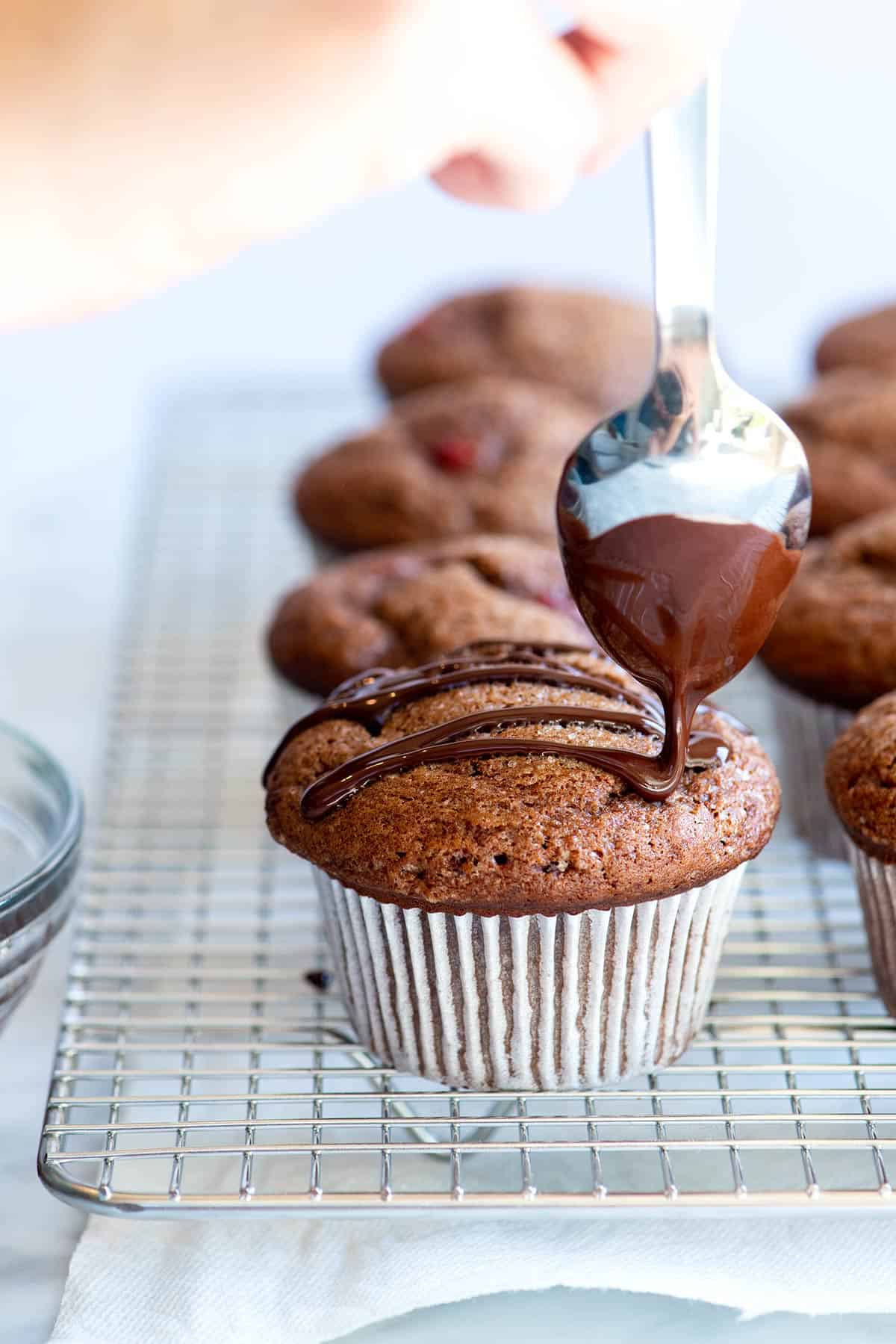 These easy chocolate muffins combine two of our favorite things: fresh strawberries and chocolate! See how to make tender muffins packed with strawberries and topped with a chocolate drizzle.
Healthier Muffins
We all need a few muffin recipes that are on the healthier side. Here are two of our favorites. These recipes require less sugar, utilize a healthier fat such as olive oil, and are rich in fiber.
How to make moist and delicious bran muffins packed with wheat bran, raisins, and applesauce.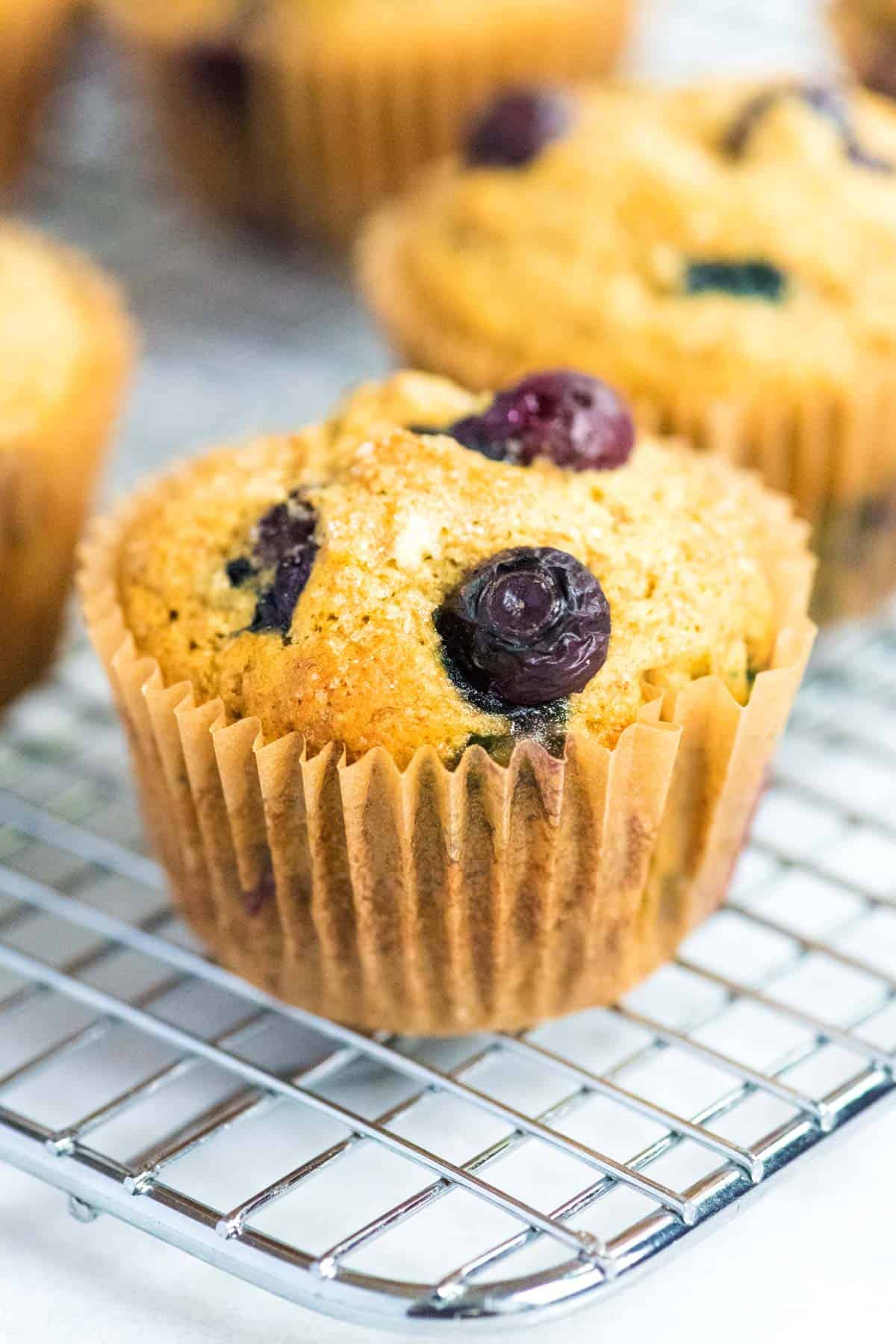 How to make healthy banana blueberry muffins that actually taste good! We add whole grains, ripe bananas and reduce the sugar. Most importantly though, they taste great!
Our Favorite Muffin Recipes - Easy Blueberry Muffins
One of our favorite muffin recipes! With this simple blueberry muffins recipe, you can make either eight large, beautifully domed muffins, ten standard-sized muffins, or 20 to 22 mini muffins (refer to the note below for mini muffin baking time). As most standard muffin tins have 12 muffin cups, we suggest adding 1 to 2 tablespoons of water to the empty cups when making larger muffins. This ensures even heat distribution, allowing all the muffins to bake uniformly.
Makes 8 large, big-topped muffins / 10 standard muffins / 20-22 mini muffins
Watch Us Make the Recipe
You Will Need
1 ½ cups (195 grams) all-purpose flour
3/4 cup (150 grams) granulated sugar, plus 1 tablespoon for muffin tops
1/4 teaspoon fine sea salt
2 teaspoons baking powder
1/3 cup (80 ml) neutral-flavored oil; canola, vegetable and grape seed are great
1 large egg
1/3 to 1/2 cup (80 ml – 120 ml) milk; dairy and non-dairy both work
1 ½ teaspoons vanilla extract
6 to 8 ounces fresh or frozen blueberries; see note below about frozen berries (about 1 cup)
Directions
Prepare Oven and Muffin Cups

1Heat oven to 400 degrees Fahrenheit. For big-topped muffins, line 8 standard-size muffin cups with paper liners. For standard-size muffins line 10 muffin cups. While not absolutely needed, filling the remaining cups with 1 to 2 tablespoons of water to help the muffins bake evenly.
Make Batter

1Whisk the flour, sugar, baking powder, and salt in a large bowl.

2Add oil to a measuring jug that holds at least 1 cup. Add the egg then fill the jug to the 1-cup line with milk (1/3 to 1/2 cup milk). Add vanilla and whisk to combine.

3Add milk mixture to the bowl with dry ingredients then use a fork to combine. Do not over mix. (The muffin batter will be quite thick — see note below for more details). Fold in the blueberries.
Bake Muffins

1Divide the batter between muffin cups. (If making big-topped muffins, the batter will come to the tops of the paper liners). Sprinkle a little sugar on top of each muffin.

2Bake muffins 15 to 20 minutes or until tops are no longer wet and a toothpick inserted into the middle of a muffin comes out with crumbs, not wet batter. Transfer to a cooling rack.

3To store, place them in a plastic bag, seal, and store at room temperature for 2 to 3 days. To freeze, wrap them tightly in aluminum foil or place them in freezer bags. Freeze for up to 3 months.
Adam and Joanne's Tips
You can make these with fresh or frozen blueberries – if you use frozen, do not thaw the blueberries.
For mini muffins, the baking time will be less — keep an eye on them while they bake and expect them to require 9 to 11 minutes.
Batter Thickness: The batter should be thick and "scoopable" — not runny and not dry or extra thick like dough. If the batter is too runny, add flour, a tablespoon at a time until correct consistency. If the batter is dry or too thick, add milk, a tablespoon at a time until the proper consistency.
Nutrition Per Serving
Serving Size
1 muffin (10 total)
/
Calories
216
/
Total Fat
8.2g
/
Saturated Fat
1.2g
/
Cholesterol
19.4mg
/
Sodium
71.3mg
/
Carbohydrate
33.2g
/
Dietary Fiber
1g
/
Total Sugars
17.2g
/
Protein
2.9g