We had so much fun making and munching on these frozen fruits kabobs. Jump to the Frozen Fruit Kabobs with Chocolate Drizzle or read on to see our tips for making them.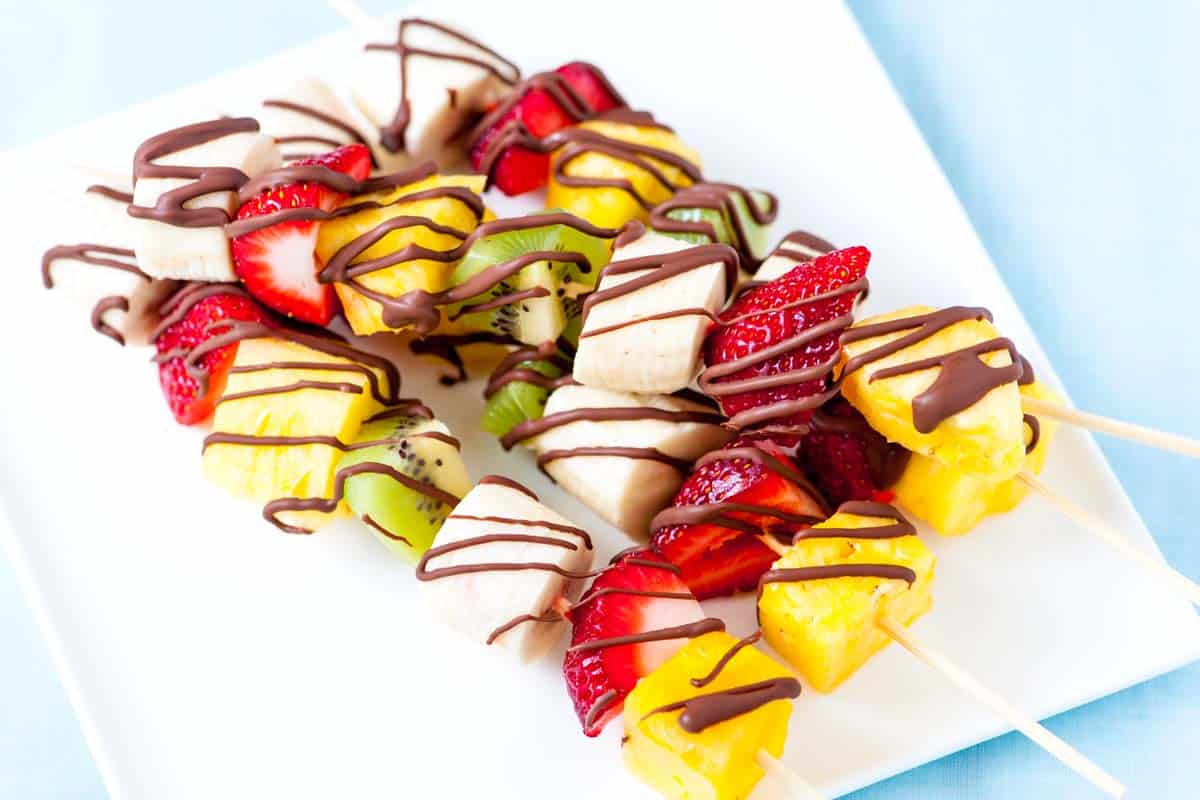 These kabobs are perfect for kids of all ages, even those who may be kids-at-heart and not specifically by age. The trick with these is to buy a bottle of chocolate topping that forms a hard shell when drizzled over something very cold.
YOU MAY ALSO LIKE: We share three tips plus an easy recipe for homemade banana pudding from scratch. Jump to the Banana Pudding Recipe.
We used Hershey's Hard Shell, but there are a few options at the store for you to choose from. You could also drizzle the frozen fruit with melted chocolate, but we really just wanted something simple without additional mess. These would be great served at a party!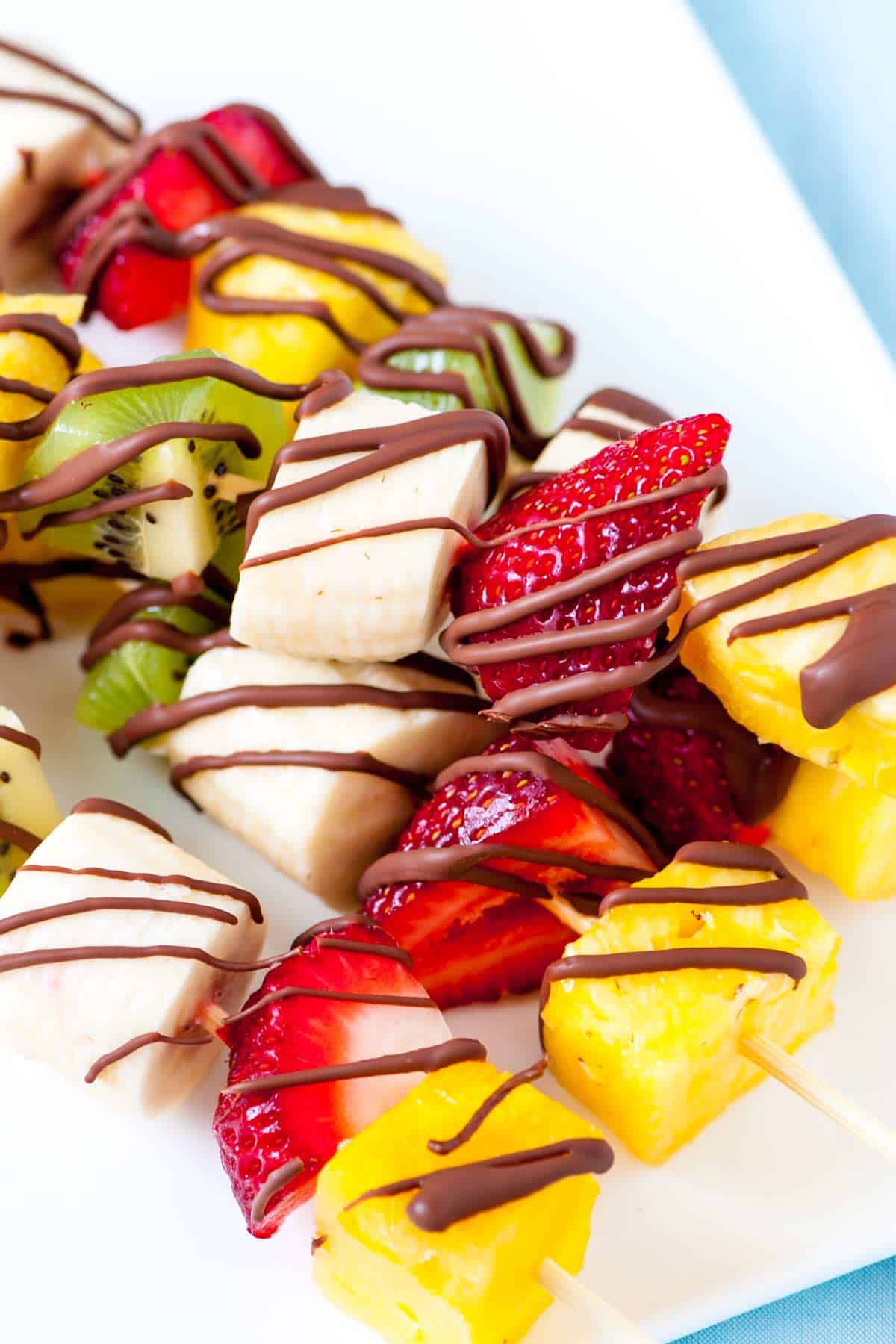 Recipe updated, originally posted July 2011. Since posting this in 2011, we have tweaked the recipe to be more clear. – Adam and Joanne
Easy Frozen Fruit Kabobs with Chocolate Drizzle
Make this simple snack for the kids or serve to everyone on a hot summer day.
You Will Need
1 pound fresh pineapple, cut into 1/2-inch cubes
1 pint strawberries, halved
2 whole bananas, peeled and cut into 1/2-inch cubes
3 whole kiwis, peeled and cut into 1/2-inch cubes
1 bottle (7.25-ounce) chocolate topping that forms hard shell often called "magic shell"
12 (8-inch) bamboo skewers
Directions
1Thread fruit by alternating varieties of fruit onto bamboo skewers, using approximately 2 pieces of each fruit per skewer.

2Place fruit skewers in a single layer on a rimmed baking sheet. Freeze at least 1 hour or until fruit is frozen through.

3Just before serving, drizzle each skewer with chocolate topping and return to freezer until ready to serve.