How to make fried chicken at home. Jump to the Spiced Fried Chicken Recipe or read on to see our tips for making it.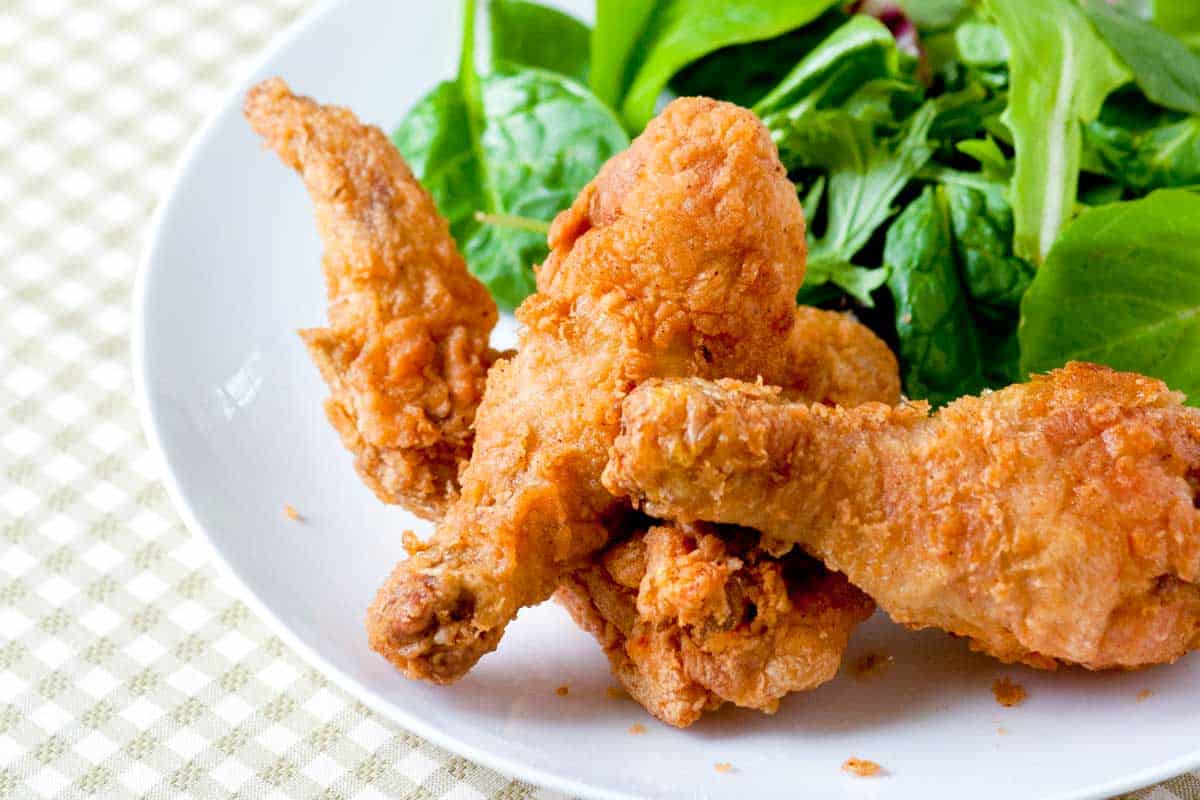 In the past, we've said we aren't the biggest fans of frying at home, but when the result is flaky crisp chicken, we throw in the towel and give in. We fried these up for maché magazine a while ago and got everyone involved drooling, so do yourself a favor and make this chicken yourself.
YOU MAY ALSO LIKE: This is an easy potato salad recipe. We love this stuff! Joanne and I would be happy to hover over a bowl of it any day. It has few extras thrown in, too. Jump to our Easy Potato Salad Recipe.
For this fried chicken recipe, we spice things up a bit. After dipping chicken pieces into a mixture of egg and water, we dredge them into a combination of flour, baking powder and spices. We add warm spices like cinnamon, ginger and nutmeg. Then for a kick, some cayenne pepper. After frying, the batter becomes light and crisp.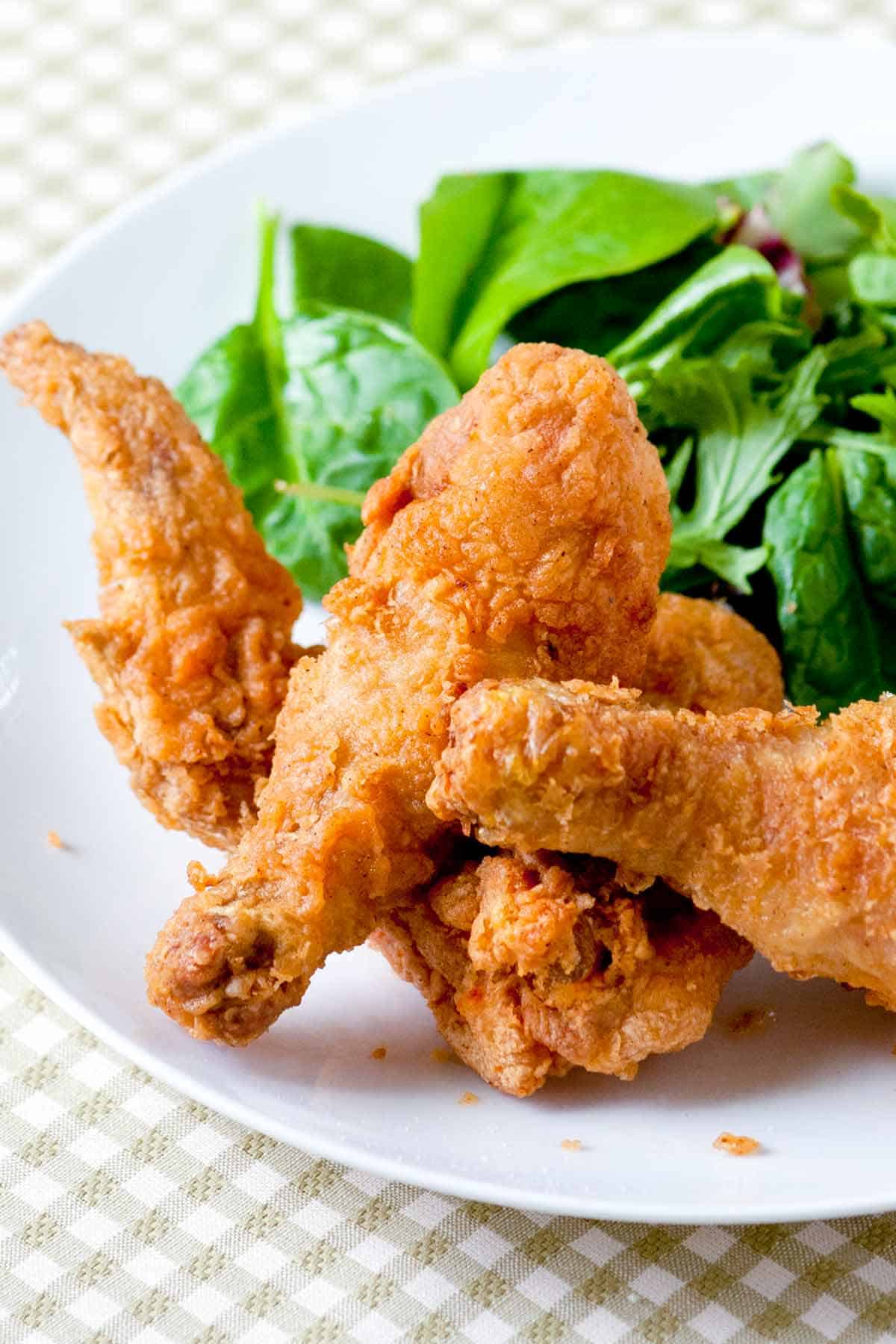 YOU MAY ALSO LIKE: How to easily roast a whole chicken with lemon and garlic. Plus our tips for making it best! Jump to the Whole Roasted Chicken Recipe.
Recipe updated, originally posted January 2012. Since posting this in 2012, we have tweaked the recipe to be more clear. – Adam and Joanne
Homemade Spiced Fried Chicken Recipe
This the batter for this chicken becomes light and crispy and has hints of cinnamon, nutmeg and ground ginger.
Makes approximately 4 servings
You Will Need
2 cups all-purpose flour
2 teaspoons sea salt
1 1/2 teaspoons baking powder
3/4 teaspoon ground cinnamon
1/4 teaspoon ground ginger
1/8 teaspoon ground nutmeg
1/2 teaspoon cayenne
3 large eggs
1/3 cup water
1 (3 to 3 1/2 pound) chicken, cut into pieces or use a mix of thighs and drumsticks
3 to 4 cups peanut oil or a neutral oil like canola, more as needed
Directions
1Pour oil into a deep, heavy-bottomed pot with a lid. Do not fill the pot more than 1/2 full with oil. Heat oil over medium-high heat to 350 degrees.

2In a medium bowl, whisk the flour, salt, baking powder, cinnamon, ginger, nutmeg and cayenne. In another bowl, whisk the eggs with water.

3Set a rack on a baking sheet or tray.

4Working in batches, dip the chicken pieces into the egg mixture then into the flour. Shake off excess flour then fry the chicken in the oil until brown and crisp. A meat thermometer is helpful here, the chicken is done when the internal temperature of the chicken is 165 degrees F. Dark meat will take 10 to 15 minutes and white meat will take 8 to 10 minutes.

5Remove chicken to the rack to drain and rest, sprinkle with salt and serve.