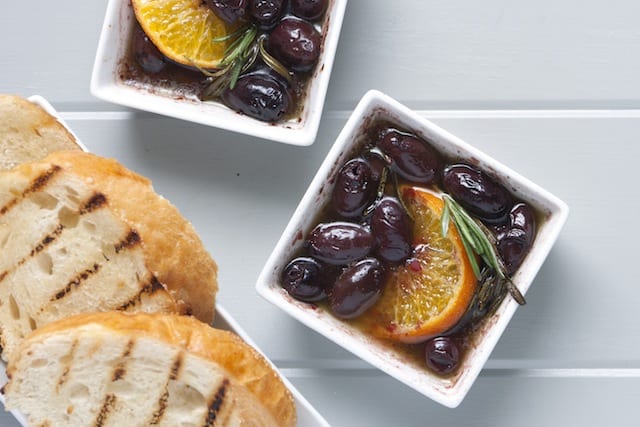 Raise your hand if you have a box of clementines in your kitchen right now. I knew some of you did. How can you resist.
Raise your hand if your hands smell like clementine because you just peeled one to eat.
Okay, now raise your hand if you don't have a clementine box in your kitchen, your hands smell like lavender soap instead of clementines and you are planning when you will drop in to the store to buy your very own box.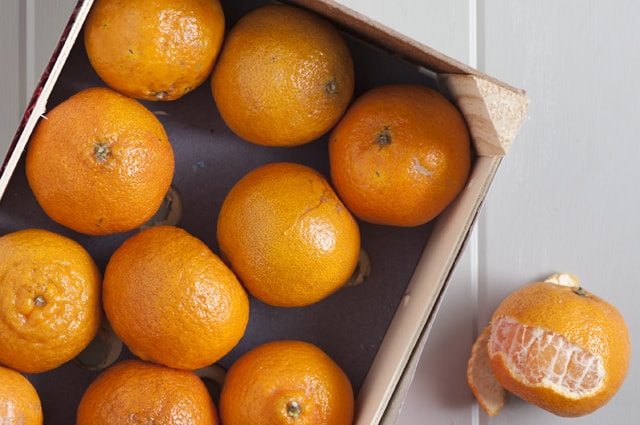 While eating clementine upon clementine is 100% okay with us, you could always use up a few by making these delish warm olives. Oh, before I forget if you do go and buy clementines AND you plan to make this, buy extra bread. Definitely buy extra bread!
How to Make Roasted Olives with Clementine
Your going to need kalamata olives (go for the pitted option, here), fresh rosemary, red pepper flakes and of course, a few clementines.
Add everything to a bowl along with olive oil. Then, distribute into small oven-safe dishes or one big one. Bake in the oven until bubbly and serve with warm bread — lots of warm bread.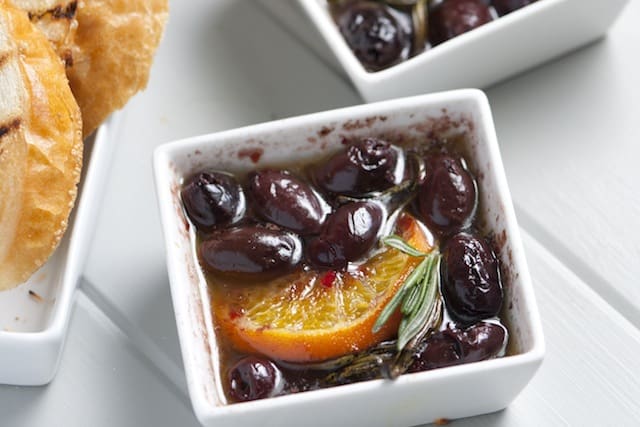 This recipe can also be found along with other clementine yummy recipes in the Winter issue of maché magazine. Be sure to check it out!

Roasted Olives with Clementine
This comes together very quickly and is perfect to serve before a meal. Make sure you have extra bread around for this. If there is any olive oil leftover, cool, strain and store in an airtight container then keep in the fridge for up to 5 days. Then use to toss with pastas, vegetables or in salad dressings.
Created By:
Adam and Joanne Gallagher
You Will Need
1 clementine, sliced
2 cups mixed olives
1/4 teaspoon red pepper flakes
1 sprig fresh rosemary
1/2 cup olive oil
bread for dipping
Directions
Preheat oven to 475 degrees F.
Add clementines, olives, red pepper flakes, rosemary and olive oil to a bowl and toss. Add to an oven-safe baking dish or 4 small oven-safe dishes and roast 15 minutes. Cool 5 minutes then serve with warm bread.