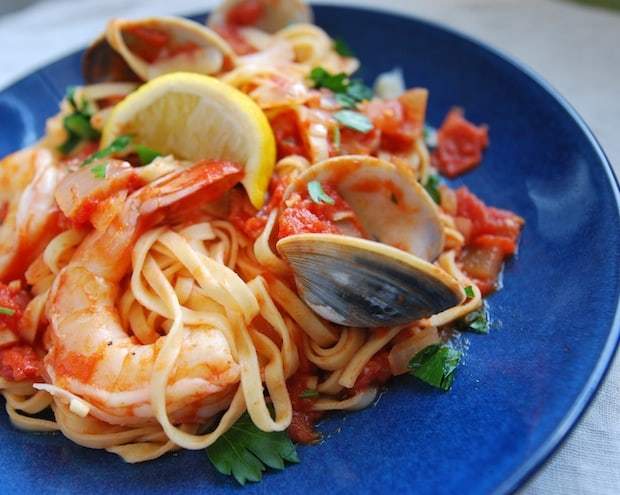 We are only into our second month here at Inspired Taste and I must say Adam and I are pretty excited with our progress.  It may not seem like too much, but yesterday we had a record breaking 64 unique visitors look at our site.  When we compare that with last month it has more than tripled.  We have also started to receive comments on various posts, which is quite possibly the coolest thing ever!  I knew we would be excited, but once we started hearing from people out there who liked something we did, it truly was an awesome feeling.  Sometimes, even now, I sit at my computer wondering if anyone will actually care about what I am saying, am I actually that interesting? … like right now, is someone really wanting to read about how many unique visitors we had yesterday??  It is incredibly humbling to know that people do take the time to view our work and possibly even try our recipes and then take the additional time to write to us either through email or by commenting on our site.
Another amazing thing about the past two months has been the support from family and friends.  Not only are they checking out our posts regularly, but they are also making suggestions for future posts.  One of those suggestions was the inspiration for this post.  Michael, a co-worker, was kind enough to give us one of his favorite recipes for Diablo Pasta Sauce.  Shockingly, given my complete lack of organization, I actually lost the recipe he printed out for me … awful, I know!  Fortunately, Michael was kind enough to provide us with another copy of the recipe and we were able to try it out last night.   The recipe is incredibly light and fresh, the sauce starts with sauteed onions and lots of garlic, then the flavors build with dry vermouth, red pepper flakes, bright fresh parsley and lemon juice.  The whole process takes about 20 minutes from start to finish and in my opinion would make for a fabulous date night meal.  The sauce itself is wonderful on its own, but Michael suggests to add clams or mussels.  Just before testing this recipe, I bought some beautiful sweet clams and had it in mind to buy some mussels, but instead found some beautiful large shrimp to add instead.  The shrimp are peeled then deveined and roasted in the oven for 5 minutes while the sauce comes together and then added at the very end. Then the clams are washed, steamed and put into the sauce for 4 minutes before serving.
To prepare and devein the shrimp, follow these steps:  Remove the shell and legs, but leave the tail.  Next, using a small sharp knife, score down the back of the shrimp and remove the vein with the tip of the knife.  Finally, quickly rinse the shrimp under cold running water and dry with paper towel.  Toss deveined shrimp with a little olive oil and sprinkle lightly with salt and pepper, then roast the shrimp in the oven for 5 to 6 minutes or until cooked.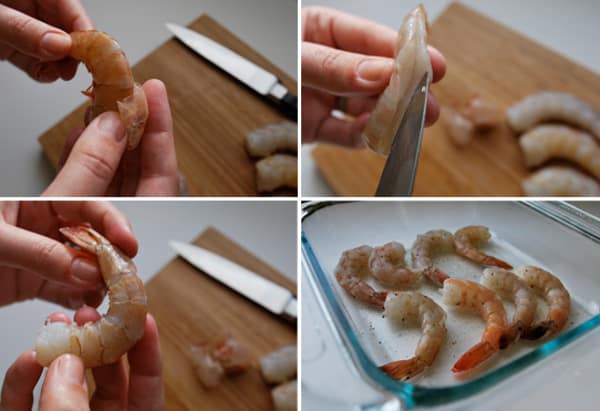 Diablo Pasta Sauce with Clams and Shrimp
Created By:
Adam and Joanne Gallagher
You Will Need
1 tablespoon olive oil
1 tablespoon butter
1/2 cup diced onion
2 tablespoons minced garlic
1/3 cup dry vermouth (Sauvingnon Blanc works well too)
1 28oz can diced tomatoes (San Marzano Tomatoes are great)
1 teaspoon red pepper flakes
1 teaspoon brown sugar
1/4 cup chopped fresh parsley
1 lemon, cut into wedges
8 small clams, unshucked
8 large shrimp
Pasta (fettuccini works well)
Directions
Preheat oven to 400 degrees F.
Add the olive oil and butter to a pan (with lid) over medium heat. Once the butter has melted, add the diced onions and saute for 3 to 4 minutes. Next, add the minced garlic and saute for another 5 minutes. Add the vermouth and allow to simmer for about a minute. Add the tomatoes, red pepper flakes and brown sugar then simmer for another 8 minutes.
While the sauce is simmering, prepare and devein the shrimp, then place the shrimp in a baking dish or on a cookie sheet tossed in olive oil, salt and pepper and roast in the oven for 5-6 minutes.
Add the clams to the sauce and cover the pan with a lid, allow to steam for 4-5 minutes. After 4-5 minutes, the clams should have opened, if one or two have not, remove it from the pan and discard. Toss in the shrimp and some pasta with about 1/4 cup of pasta water, then sprinkle with parsley and serve with a lemon wedge.
Notes and Tips
Depending on your choice of pasta, prepare to the directions on the package. Make sure you reserve 1/4 cup of the pasta water to add along with the pasta to the sauce before serving.