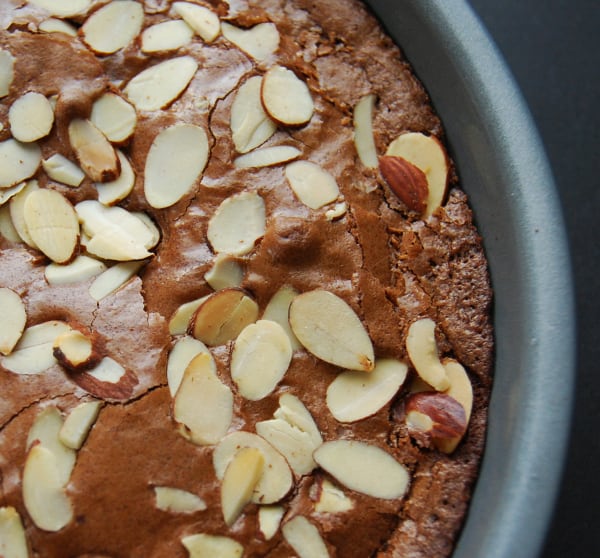 Both Adam and I are pretty easy going people.  There really are not too many things that make our blood boil, usually we just let things roll off our backs and focus on the great things in our lives.  With that said … something has been bugging me … like really bugging me, so much so that I am annoyed right this very minute.  I HATE that stupid, good for nothing drawer in the bottom of the oven!!!  Every time I try to use it, get something out of it or put something back in, things get stuck.  It is useless … it is noisy … and it just seems to gobble up all my baking pans  to the point that I just cannot even begin to find the patience to actually get on my knees, find out what has gotten lodged, carefully slide my hand into the little crack that is open and jiggle away until everything is set free and I can actually begin to use my baking pans!  Instead, I pull  the drawer recklessly over and over again making an awful, neighbors might be knocking on the door in about 2 minutes, noise…I scream and yell and I always give up and go off in a huff…coming back 10 minutes later hoping Adam has heroically figured out the problem and freed my pans!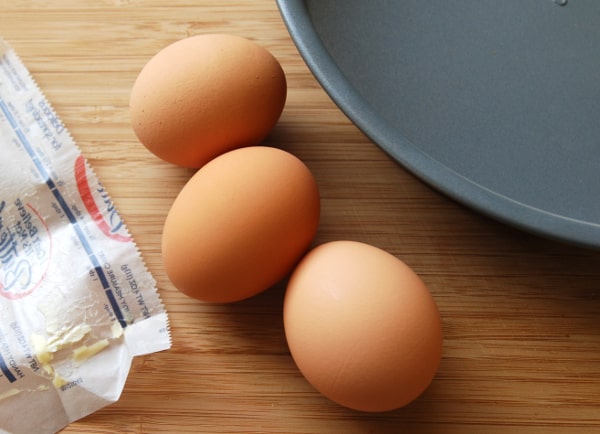 If you haven't already figured it out, this happened yesterday… there I was wanting to make delicious gooey brownies from scratch and needing my 8-inch square pan from underneath the oven.  I was ready with all my ingredients, had already weighed my chocolate chips and went in to get my pan…it was stuck, like really stuck…oh the noises, the huffs, the sighs and the eye rolls from Adam and possibly our cat who has seen this routine numerous times before.  I gave up, found the only pan not jammed in the stupid drawer and renamed my brownies, that were going to be carefully cut into little squares for their photo shoot, and instead called the creation Brownie Pie.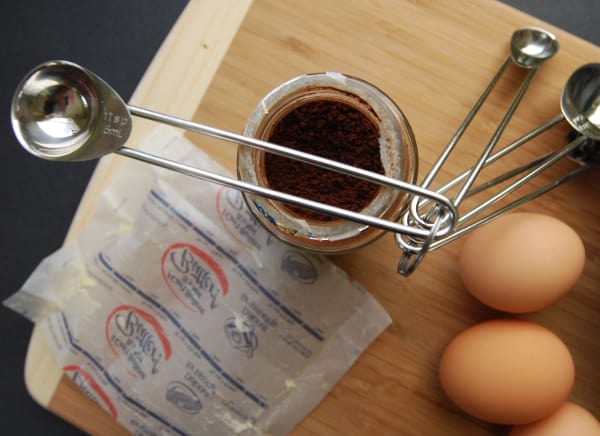 The result, incredibly indulgent and mouth-watering brownies (cut into wedges) that are rich, gooey in the middle, chewy on the edges and a little crispy on top.  There are semi-sweet chocolate chips as well as deep rich cocoa powder to make these extra indulgent as well as extra vanilla extract and instant coffee granules to really get an intense chocolate flavor.  These don't take long to make and don't require too much clean-up, always a good thing.  No mixer or beater is needed, just a spatula or spoon and a whisk.  You could make them in a round pan, like us or try it in a square pan, it's up to you…just watch out during the last 10 minutes of baking to make sure they do not over-bake.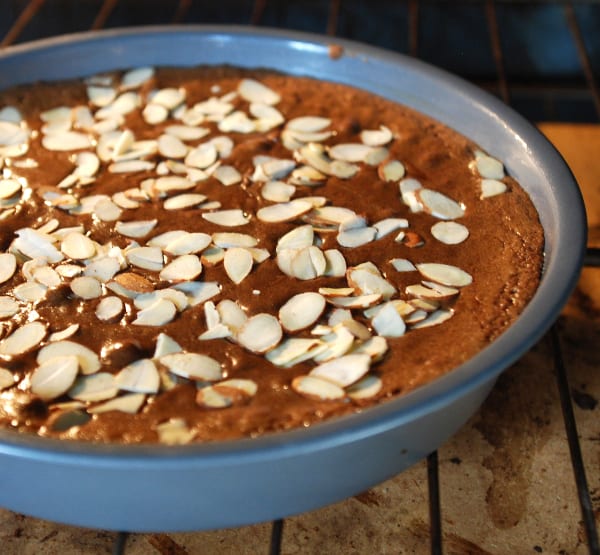 Brownie Pie
Created By:
Joanne and Adam Gallagher
You Will Need
1/2 cup (1 stick) butter
5 ounces (about 3/4 cup) semi-sweet chocolate chips
1 1/2 teaspoon instant coffee granules
1/4 cup cocoa powder
2 teaspoons vanilla extract
1 cup granulated white sugar
3 eggs
3/4 cup flour
1/4 teaspoon salt
1/4 cups sliced almonds
Directions
Preheat the oven to 350 degrees F. Grease an 8-inch cake pan with a little butter or spray with non-stick cooking spray and set aside.
Place the chocolate chips and instant coffee granules into a large mixing bowl. In a small sauce pan, melt the butter over low heat (do not allow to brown). Once melted, immediately add the butter to the chocolate chips and coffee, stir with a spatula until the chocolate has melted. Add the cocoa powder and sugar then stir until incorporated. Next, whisk in the vanilla extract and the eggs, one at a time, until they are incorporated. Finally, use a spatula to stir in the flour and salt until just incorporated, there is no need to over-mix.
Pour the batter into the greased pan then sprinkle the sliced almonds all over the top. Bake the brownie pie in the oven for 35-45 minutes until you can insert a toothpick into the center and it comes out clean. Remove the pie from the oven and allow to cool completely before slicing.