Here is a super fast salsa you can serve alongside chips, on top of burgers, mixed with guacamole and much much more.  It's incredibly fresh and bright, and takes advantage of all those incredible tomatoes we keep seeing at the grocery stores.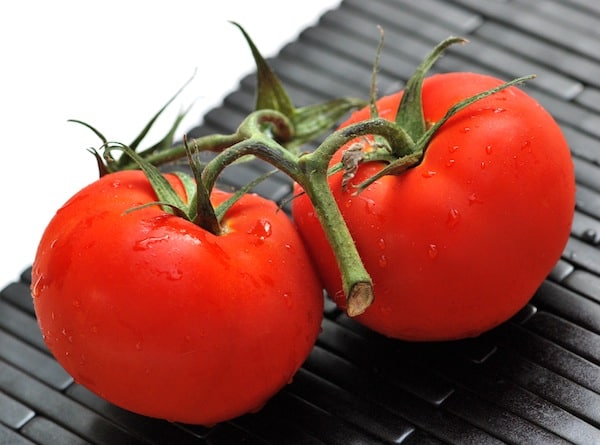 Pico De Gallo
Makes about 1 ½ cups
2-3 Vine-Ripened Tomatoes (Substitute Plum Tomatoes)
1/2 Medium Yellow Onion
1 Jalapeño
Juice of 1 Lime
¼ cup Chopped Cilantro
Salt
Cut each tomato in half and remove most of the seeds then cut lengthwise into thin wedges then rotate the wedges 90 degrees and slice into a fine dice and add to a medium bowl.  Next, finely dice the onion to match the size of the diced tomatoes, add about 1/4 cup of diced onion to the same bowl as the tomatoes.  Finely mince the jalapeño and add it to the bowl, adjust the amount of seeds based on how spicy you want your Pico de Gallo.  Add the chopped cilantro and squeeze the juice of one lime all over.  Stir everything around and season with some salt.
*Pico de Gallo is best when eaten the same day.