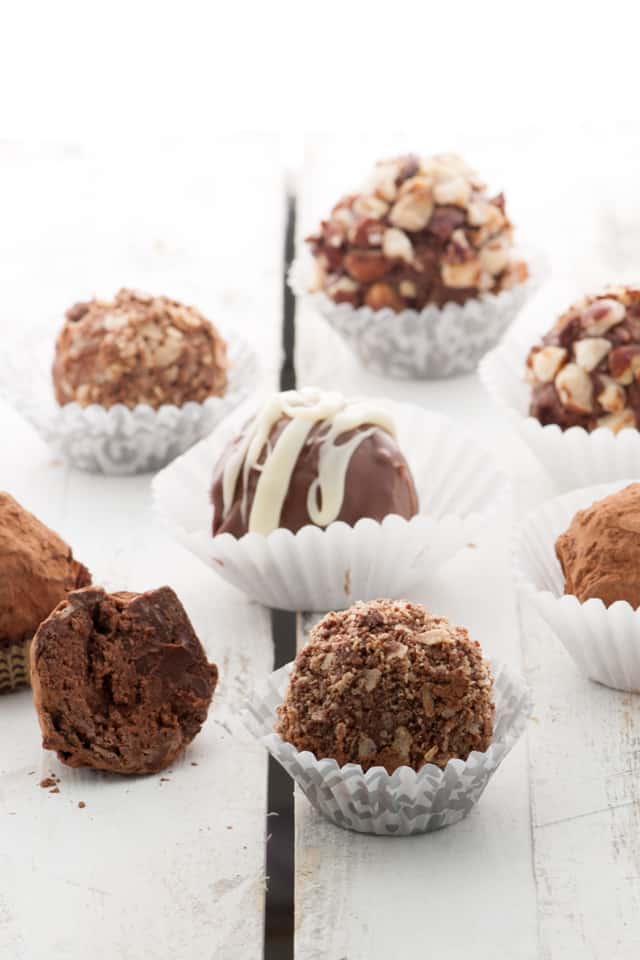 If you love the chocolate-hazelnut combination as much as we do, then you are going to love these Nutella Chocolate Truffles! The truffles have a Nutella center, surrounded with a soft milk chocolate ganache then coated with more milk chocolate and tossed in ground hazelnut wafers. Yeah, they are amazing!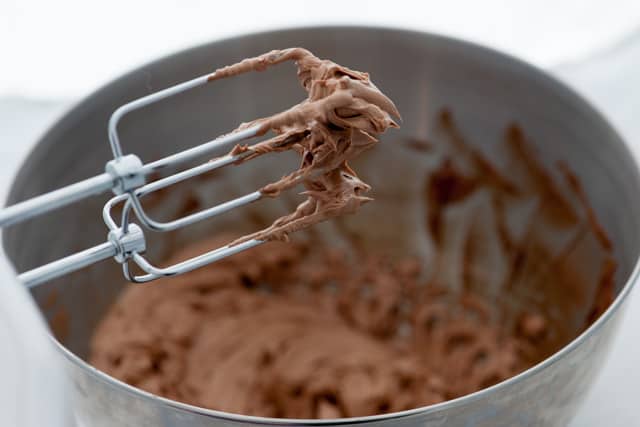 These truffles are all thanks to one of our favorite bloggers.
You see, somehow the world aligned in such a way that we would be required to go to the store, buy not one, but two tubs of Nutella in order to come home and make these Nutella Chocolate Truffles in order to then send the recipe and photos to the one and only Jaden from Steamy Kitchen so she could share our recipe and photos on her blog.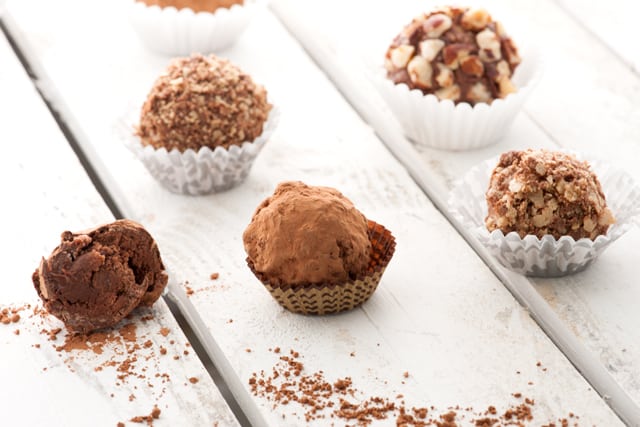 Wow — not sure how that became possible, but it did. Therefore, it is fair to say that we are two of the happiest, luckiest bloggers in the blogosphere, partially due to the insane amount of Nutella we have gorged on throughout the week, but mostly due to the fact that we were asked to guest post for one of the most incredible and inspiring food bloggers out there!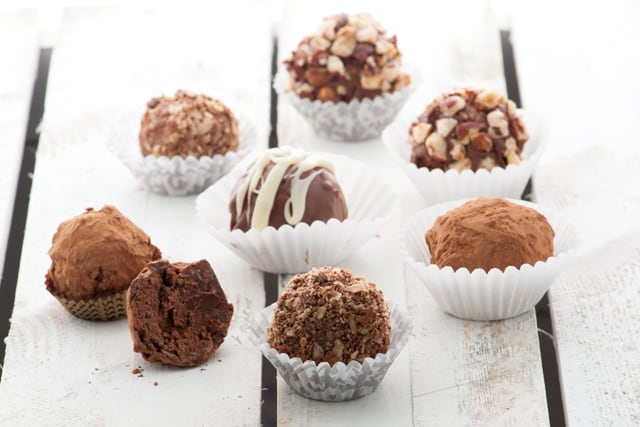 Enjoy!
Nutella Chocolate Truffles
A creamy chocolate ganache surrounds a Nutella center and then is dipped in chocolate.
Created By:
Adam and Joanne Gallagher
You Will Need
1/2 cup Nutella, divided
4 ounces (1/2 cup) heavy cream
5 ounces milk chocolate, chopped finely or you can use milk chocolate chips
OPTIONAL
8 hazelnut wafers, crushed
8 ounces milk chocolate for coating (or milk chocolate chips)Optional Garnish
Cocoa powder
Finely chopped hazelnuts
Directions
Start by making the Nutella centers. Line a baking sheet with parchment paper. Fill a piping bag with with just half of the Nutella, about 4 tablespoons, or you can use 2 small spoons to create 16 Nutella centers, make them no larger than half a teaspoon. Place in freezer for 1 hour, until frozen.
In the meantime, heat cream in a heavy-bottomed saucepan until bubbles begin to form around the edge of the pan. Add the finely chopped milk chocolate and the remaining Nutella to a medium-sized mixing bowl. Pour half of the hot cream over the milk chocolate and allow it to sit for 30 seconds. Then, slowly whisk until smooth. Add the remaining hot cream gradually and mix until all the cream has been incorporated and the ganache is smooth; cool in the refrigerator for 15 minutes.
Using a hand mixer, whip the cold ganache until light and fluffy then place back into the refrigerator for at least 30 minutes or until you are ready to make the truffles.
Working quickly, use two spoons to surround each Nutella center with the whipped ganache. Place the truffles back onto a parchment-lined baking sheet and leave in the fridge for 15 minutes.
Melt 8 ounces of milk chocolate either over a double boiler or in the microwave. To melt the chocolate in the microwave, chop the remaining 8 ounces of milk chocolate and place 3/4 of it in a small microwave-safe bowl in the microwave for 20 seconds. Stir the chocolate and continue to microwave for 20 seconds at a time, stirring in between, until the chocolate is smooth and shiny. Add the remaining 1/4 of the chocolate and stir until smooth.
With two small spoons, dip each truffle into the melted chocolate then roll in the ground hazelnut wafers or optional garnishes, allow the truffles to sit for a few minutes until set, serve at room temperature.
Notes and Tips
When forming each truffle, it may be easier to work in batches.
For a smoother truffle, you can use powder-free latex gloves to roll them by hand.