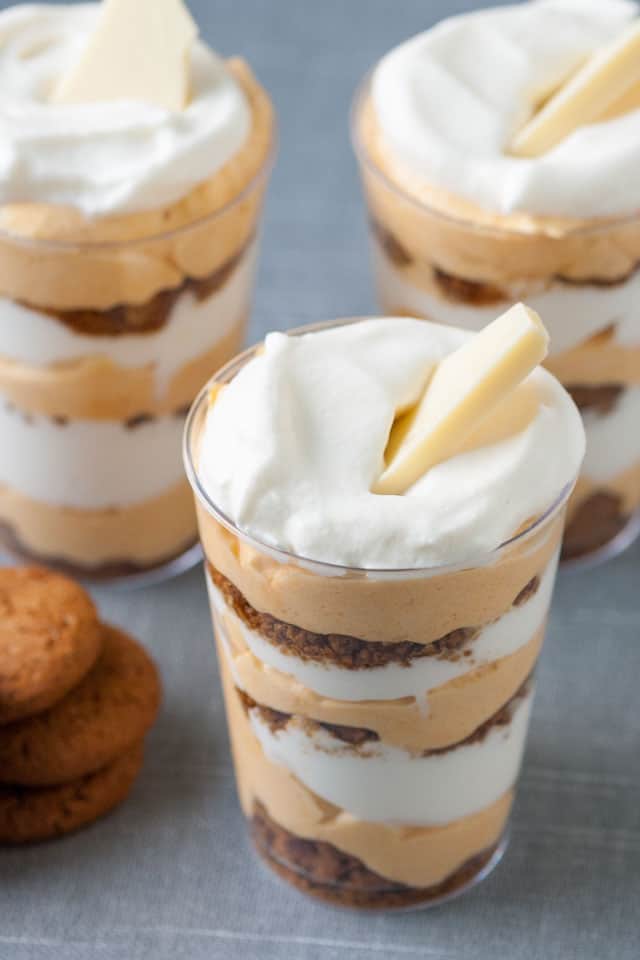 Think of a pumpkin cheesecake — now, take away baking and cooking time. You're left with these cute little pumpkin mousse parfaits. We layer a sweetened pumpkin and cream cheese with soft whipped cream and crunchy ginger snaps. These are great to serve to a crowd and can be made up to one day in advance.
How to Make Our Easy Pumpkin Ginger Mousse Parfait Recipe
Start by whipping some cream to create soft peaks — this just means that the whipped cream is soft and will slightly fall back onto itself. Cover the bowl with plastic wrap and keep in the fridge until you need it, which will be in a few minutes.
Then, add pumpkin pie mix and cream cheese to a stand mixer. Mix until combined. If you do not have a stand mixer, use a hand mixer instead.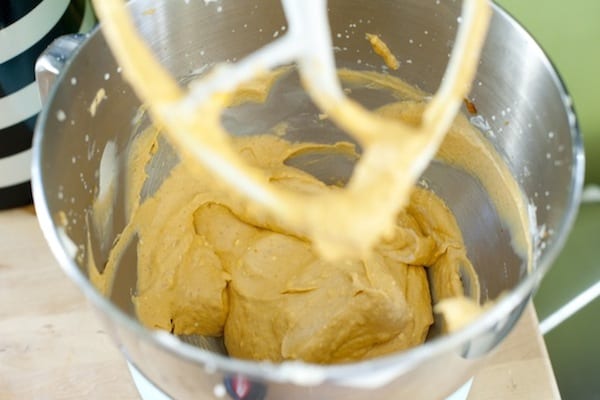 Now, get the whipped cream out of the fridge and add half of the whipped cream to the pumpkin and cream cheese. Then, gently fold the cream into the pumpkin and cream cheese by pushing a spatula into the middle of the bowl then pulling it back up the side of the bowl and turning until the cream is fully incorporated. Cover the remaining cream and place back into the fridge.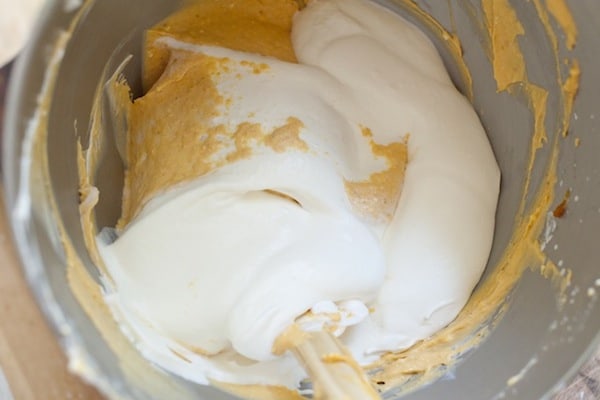 Now, add crushed ginger snaps to cups or small bowls, you want a thin layer.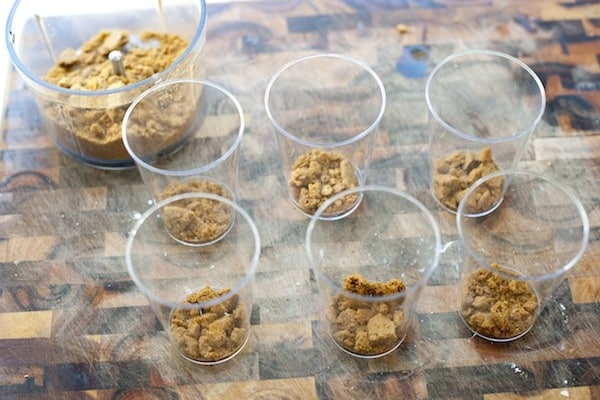 Next, alternate the pumpkin mixture, remaining whipped cream and more crushed ginger snaps until the cups or bowls are full.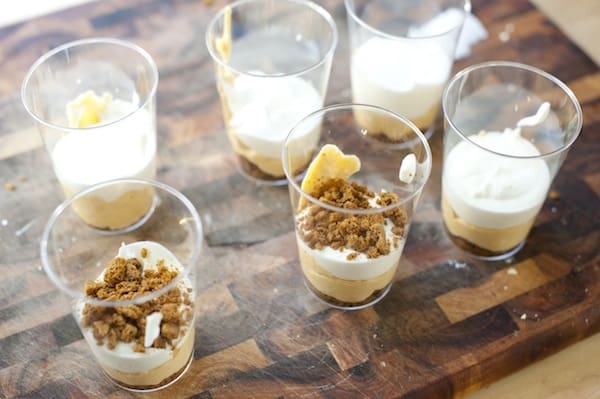 Finish with a dollop of whipped cream and a segment of white chocolate on the top. Keep the parfaits in the refrigerator until ready to serve. You can make these one day ahead of time, but not too much longer than that since you want to maintain a bit of crunch from the ginger snaps.
Recipe and photos developed for Betty Crocker.

Make these parfaits up to 1 day in advance. Canned pumpkin pie mix is pumpkin puree with additional spices mixed in. If you cannot find canned pumpkin pie mix, add 1 teaspoon of cinnamon, 1 teaspoon ground ginger and 1/4 teaspoon of ground nutmeg to a cup of pumpkin puree.
You Will Need
2 cups cream
1 teaspoon vanilla extract
1 cup canned pumpkin pie mix (suggestion: Libbys)
8 ounces room temperature cream cheese
3 tablespoons powdered sugar
1 1/2 cups crushed ginger snaps
1 (4 ounce) white chocolate bar
Directions
Using a hand or stand mixer, whip cream and vanilla extract until soft peaks form (thick, but the cream still falls onto itself); refrigerate.
Cream pumpkin pie puree and cream cheese using a hand or stand mixer in a large mixing bowl.
Add powdered sugar to pumpkin mixture and mix until incorporated. Taste for sweetness, add more sugar if necessary.
Gently fold half of the whipped cream into the pumpkin mixture.
Assemble the parfaits by layering the crushed ginger snaps, pumpkin mixture and whipped cream. To garnish, top with whipped cream and a piece of white chocolate.