If you are looking for a basic, all-butter pastry dough to use for savory and sweet dishes, you have found it. Jump to the Basic Pastry Dough Recipe or read on to see our tips for making it.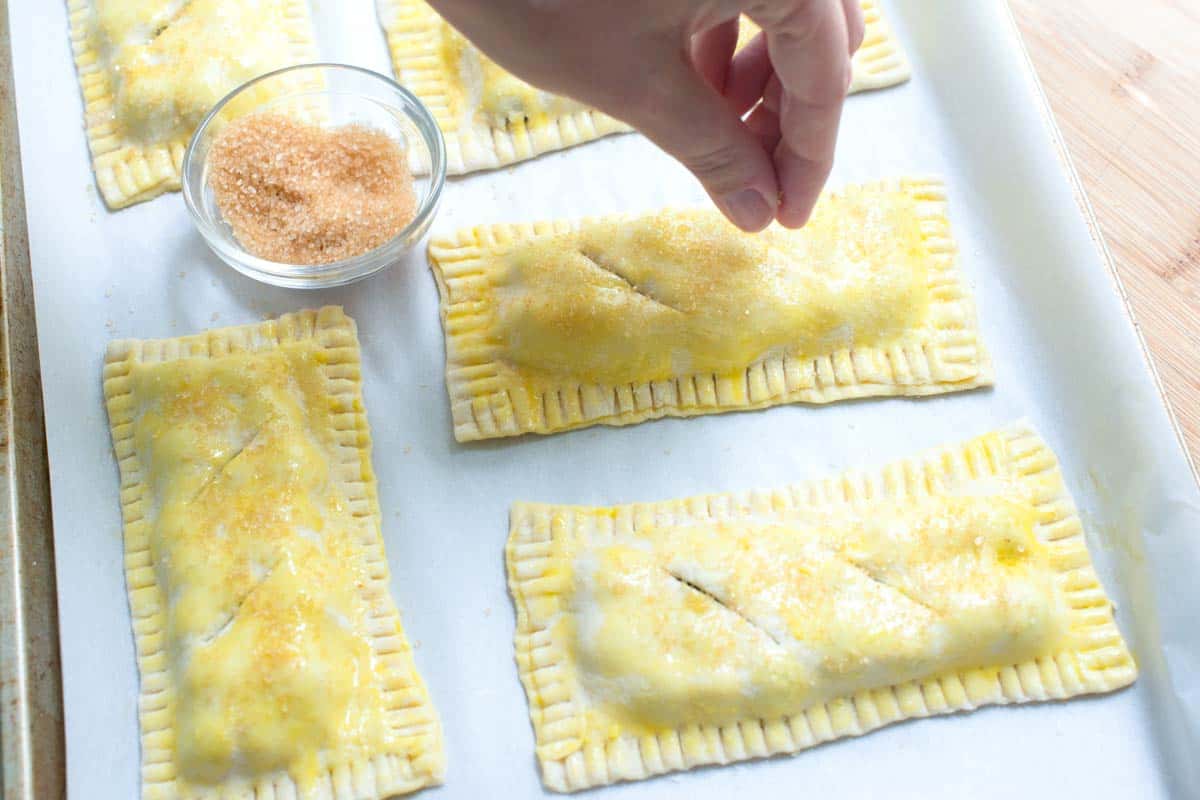 When I first started making pastries and pies, it was the crust that worried me. After some time in the kitchen and, I'm not embarrassed to admit, a few failed attempts we are happy to share this easy, basic, use with just about any recipe pastry dough.
This is an all butter recipe — I like it that way. That doesn't mean you couldn't swap some of the butter called for in this recipe with shortening. I suggest replacing about 25% of the butter with shortening.
YOU MAY ALSO LIKE: We love this recipe so much, we updated it and added a recipe video. The method is slightly different, but works very well. All of our tips below still apply! How to make our easy butter pie crust recipe that makes consistent flaky pie dough every time. Jump to the full Pie Crust Recipe with VIDEO.
Tips for Pastry Dough Success
I love making pastry dough and find that using a food processor is best. You can make this by hand using a pastry cutter, but it does take a bit more elbow strength. A food processor will make much quicker work of the whole process.
Place the butter, food processor bowl and blade into the freezer for about 10 minutes before starting.
Have all your ingredients ready and work quickly, keeping everything as cold as possible.
Chill the water with ice to make sure it is as cold as possible before starting.
If the oven or any burners are on, work as far away from them as possible.
Use the pulse function for the food processor for more control. Don't just turn it on.
By following our own little fail safes (above) we've had multiple successes over the past month with pastry dough. To be fair though, each time has been a bit different. For example, the last time I made this dough, I used much less water than the time before.
That's okay, though. The water will vary depending on the flour used, humidity, etc… Our best advice is to practice. Our recipe is not magic, we all need to trust ourselves a bit and remember keep everything COLD!
Extra Tip: Our recipe below makes enough dough for 1 double crust pie or two single crust pies. The dough will need to chill before you roll it. If you know you will be rolling our two crusts, refrigerate the dough already cut in half. Then pat each half into discs. This makes rolling out later much easier.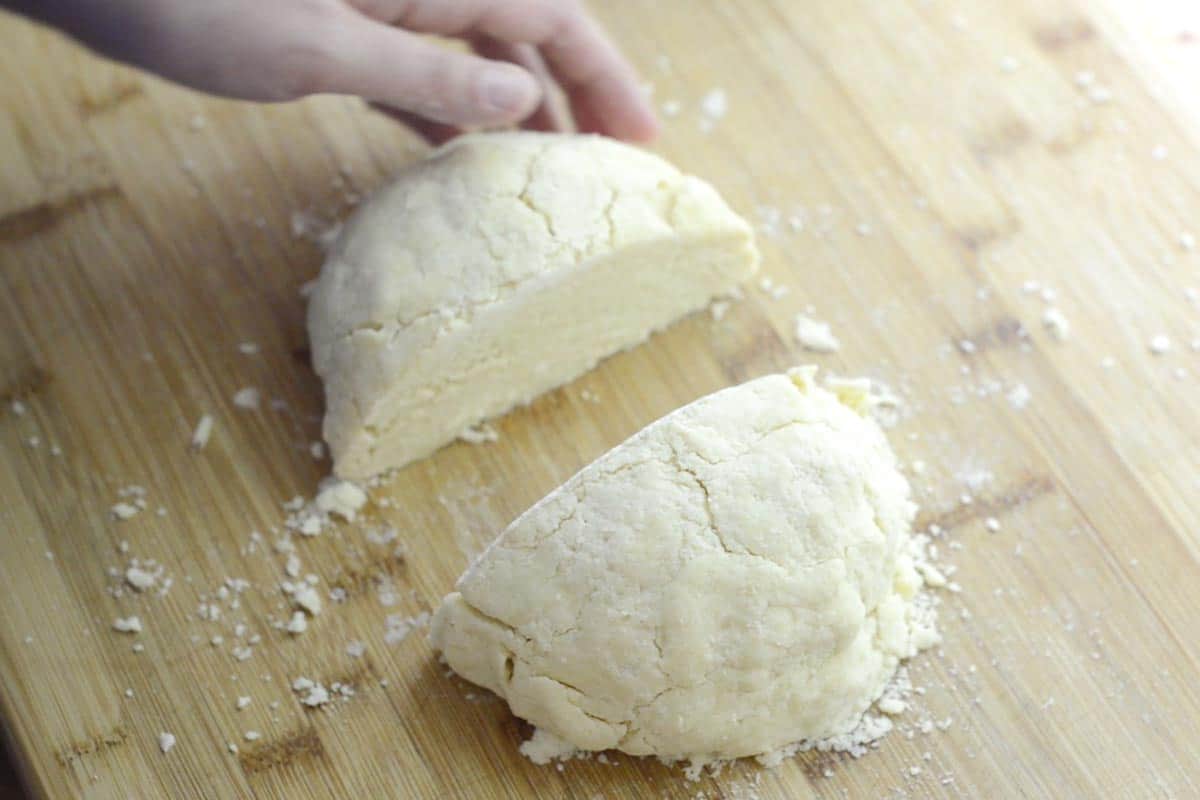 Here are a few of our favorite ways to use pastry dough:
Recipe updated, originally posted October 2010. Since posting this in 2010, we have tweaked the recipe to be more clear. – Adam and Joanne
All-Butter Pastry Dough Recipe
Using a food processor in this recipe eliminates variability. It is important that all the ingredients and even the food processor bowl and blade are cold before starting the recipe.
Enough for one 9-inch double crust pie
You Will Need
2 1/2 cups all-purpose flour
1 teaspoon kosher salt
1 teaspoon granulated sugar
1 cup (2 sticks) very cold unsalted butter
1/4 to 1/2 cup very cold water
Directions
1Cut the butter into small pieces then place into the freezer along with the food processor bowl and blade for about 10 minutes.

2Once the food processor bowl and blade are chilled, add the flour, sugar and salt; pulse a few times to combine.

3Add the chilled pieces of butter and pulse for 1 second about 8 times until it looks crumbly and the butter is the size of peas and the mixture crumbly.

4Use a tablespoon measure to add 3 tablespoons of cold water to the dough, pulse for 1 second; repeat this process until the dough begins to come away from the sides of the bowl and comes together.

5Place the dough on a floured work surface and use your hands to bring it together into a ball, do not knead. Work the dough just enough to form a ball. Cut ball in half then form each half into discs. Wrap each disc with plastic wrap and refrigerate at least 1 hour, and up to 2 days. You can also freeze it for up to 3 months (just thaw it overnight in the fridge before using).