How to make mini meat filled pies with ground beef cooked with onions, carrots and Guinness stout beer. Jump to the Mini Beef and Guinness Pies Recipe or read on to see our tips for making them.
YOU MAY ALSO LIKE: How to make the best Guinness beef stew with beef, carrots and potatoes. Jump to the Guinness Beef Stew Recipe.
How to Make Mini Beef Pies
These mini pies are perfect for lunch, snacks or dinner.
The filling is made with ground beef that is browned in a skillet alongside onions and carrots. We add thyme, garlic and tomato paste then stir in a little flour to help thicken the mixture when we add the Guinness. In goes a handful of peas and we are ready to fill our pies.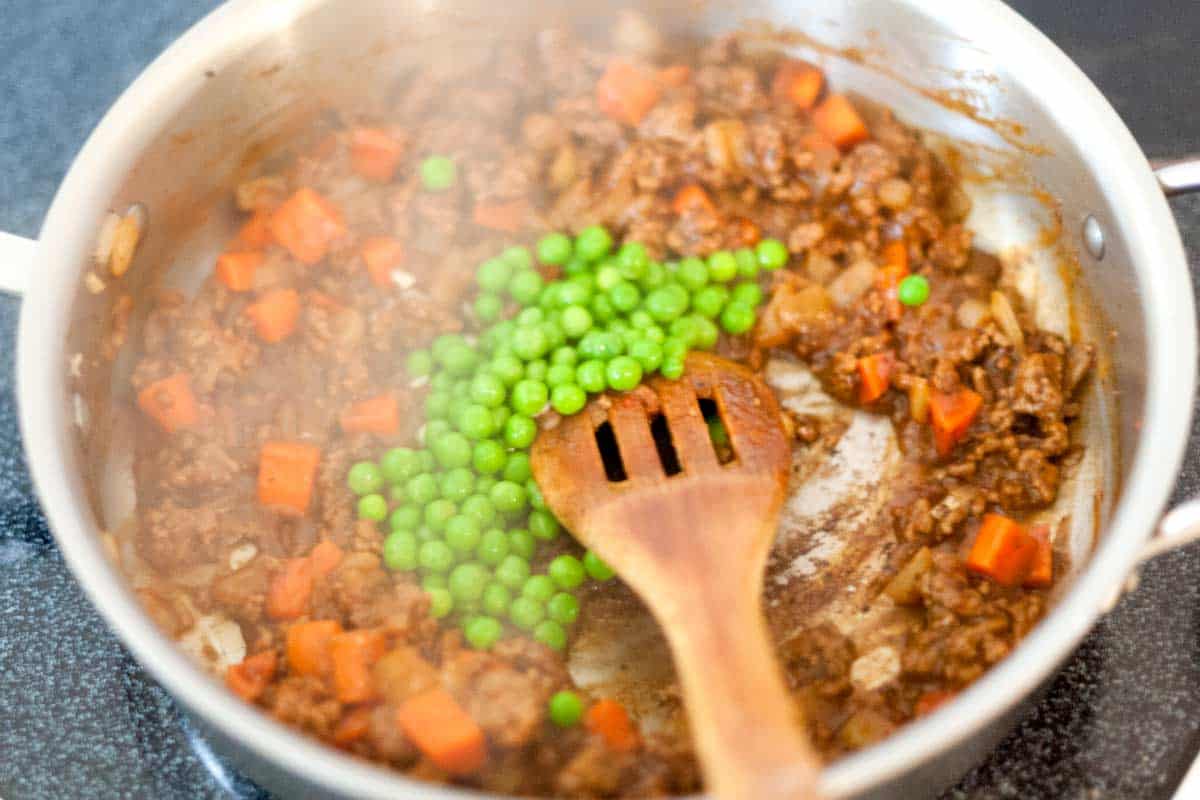 You can use store-bought or homemade pie dough for these. We are in love with this pie crust recipe and highly recommend it. It's an all-butter crust and bakes up to be extra flaky.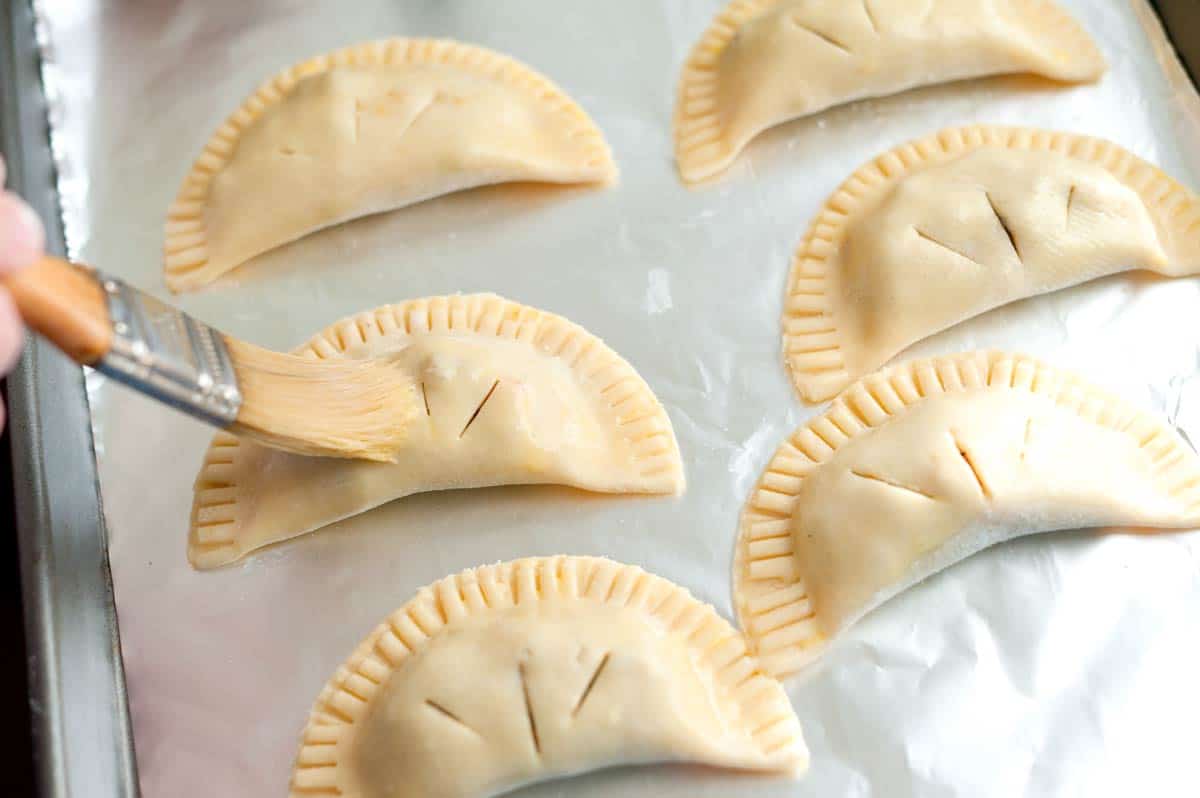 After filling, seal the pies and then brush the tops with egg wash. The pies bake for about 20 minutes. You will love them!
YOU MAY ALSO LIKE: This chocolate cake is rich moist and has the most tender crumb. Jump to our Guinness Chocolate Cake Recipe with Creamy White Frosting.
Recipe updated, originally posted February 2012. Since posting this in 2012, we have tweaked the recipe to be more clear. – Adam and Joanne
Mini Beef and Guinness Pies
If you are a fan of stout beer, you will love these. We use store-bought pie crust to reduce prep time, but you could always make your own homemade dough. This All-Butter Pie Crust recipe is our favorite.
You Will Need
1 tablespoon extra-virgin olive oil
6 ounces lean ground beef
Salt and fresh ground black pepper
1 medium onion, diced (about 3/4 cup)
2 medium carrots, diced (about 1/2 cup)
1/2 cup frozen peas, thawed
1 teaspoon dried thyme
1 garlic clove, minced
1 tablespoon tomato paste
1 tablespoon all-purpose flour
3/4 cup stout beer (we use Guinness)
1 teaspoon Worcestershire sauce
1 teaspoon sugar
2 refrigerated pie crusts, softened as directed on package (we used Pillsbury)
1 large egg
1 tablespoon water
Directions
Make Filling

1In a large skillet, heat the olive oil over medium-high heat. Add the beef and season with 1/2 teaspoon salt then cook 3 to 5 minutes until browned, stirring frequently to break up beef. Add onions and carrot and cook 3 to 5 minutes or until softened. Stir in thyme and garlic. Cook 1 minute.

2Reduce heat to medium-low. Stir in the tomato paste and flour then cook, while stirring, for 1 minute. Add beer and peas and cook while stirring, until the beer thickens, about 1 minute. Stir in Worcestershire sauce and sugar. Season to taste with additional salt. Remove from heat then cool 10 minutes.
To Finish

1Meanwhile, heat oven to 375 degrees F. Line a cookie sheet with foil.

2Unroll pie dough on work surface. Using a 4-inch round cookie cutter, cut 8 dough rounds.

3In a small bowl, beat the egg and water with fork until well blended. Brush a small amount of egg wash around the edge of each dough round.

4Spoon 1 to 2 tablespoons cooled beef mixture onto half of each dough round. Fold dough over the beef mixture (pies will be full). Press edges with a fork to seal. Using a knife, cut 3 small slits in tops.

5Place mini pies onto the cookie sheet then lightly brush tops with egg wash. Bake 18 to 24 minutes or until golden brown. Cool 10 minutes before serving.