How to make easy honey baked chicken bites that are perfect for parties and the kids. Jump to the Honey Baked Chicken Bites Recipe or read on to see our tips for making them.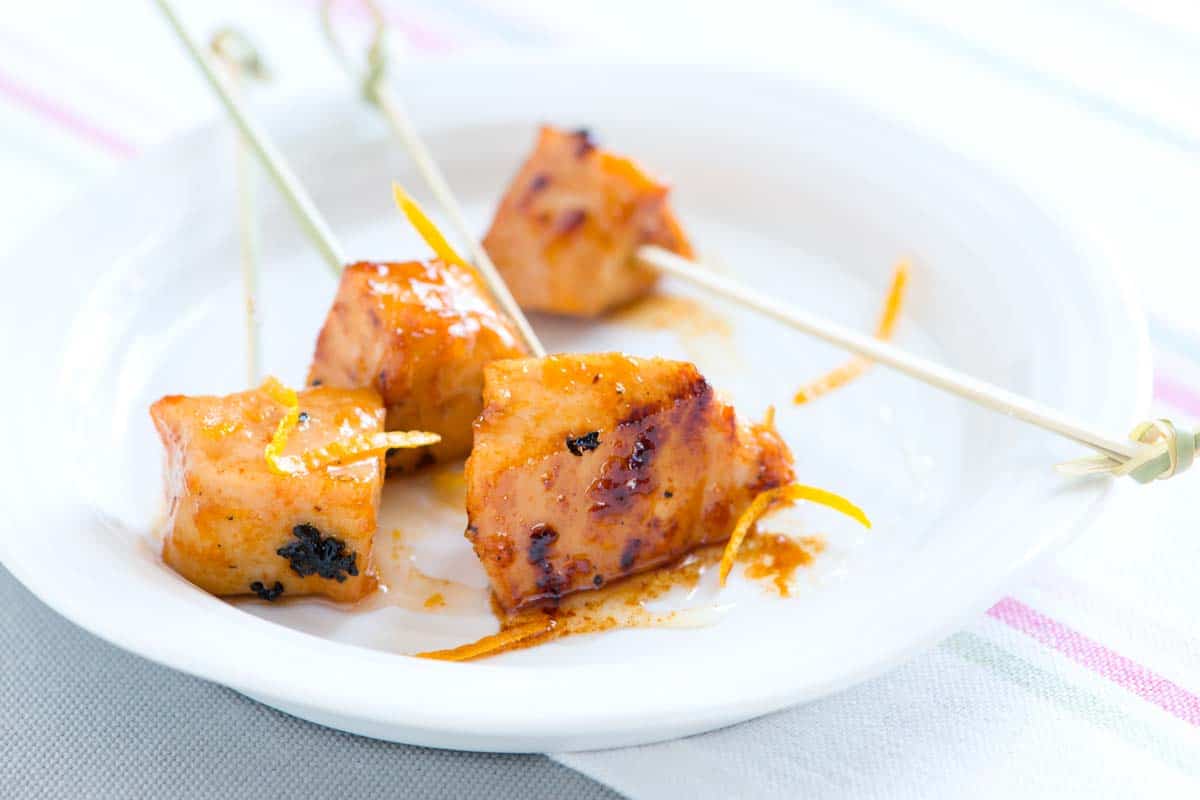 These little honey baked chicken bites combine three of our favorite things – honey, chicken and fresh orange. The trio goes so well together. Not only that, but I bet you have at least two of those things in your kitchen right now.
YOU MAY ALSO LIKE: This recipe for how to make Sweet Chili Baked Chicken Wings. The sauce is made from sweet chili sauce, soy sauce, and chili sauce. Delicious!
How to Make Sweet Honey Chicken Bites in Under 35 Minutes
This is so easy and perfect for kids, parties or a quick dinner. Maybe you could serve these with some Cheddar Roasted Broccoli or with our light, but so tasty Lemon and Herb Couscous Salad. Both would be excellent, but you could always just munch on the chicken by itself.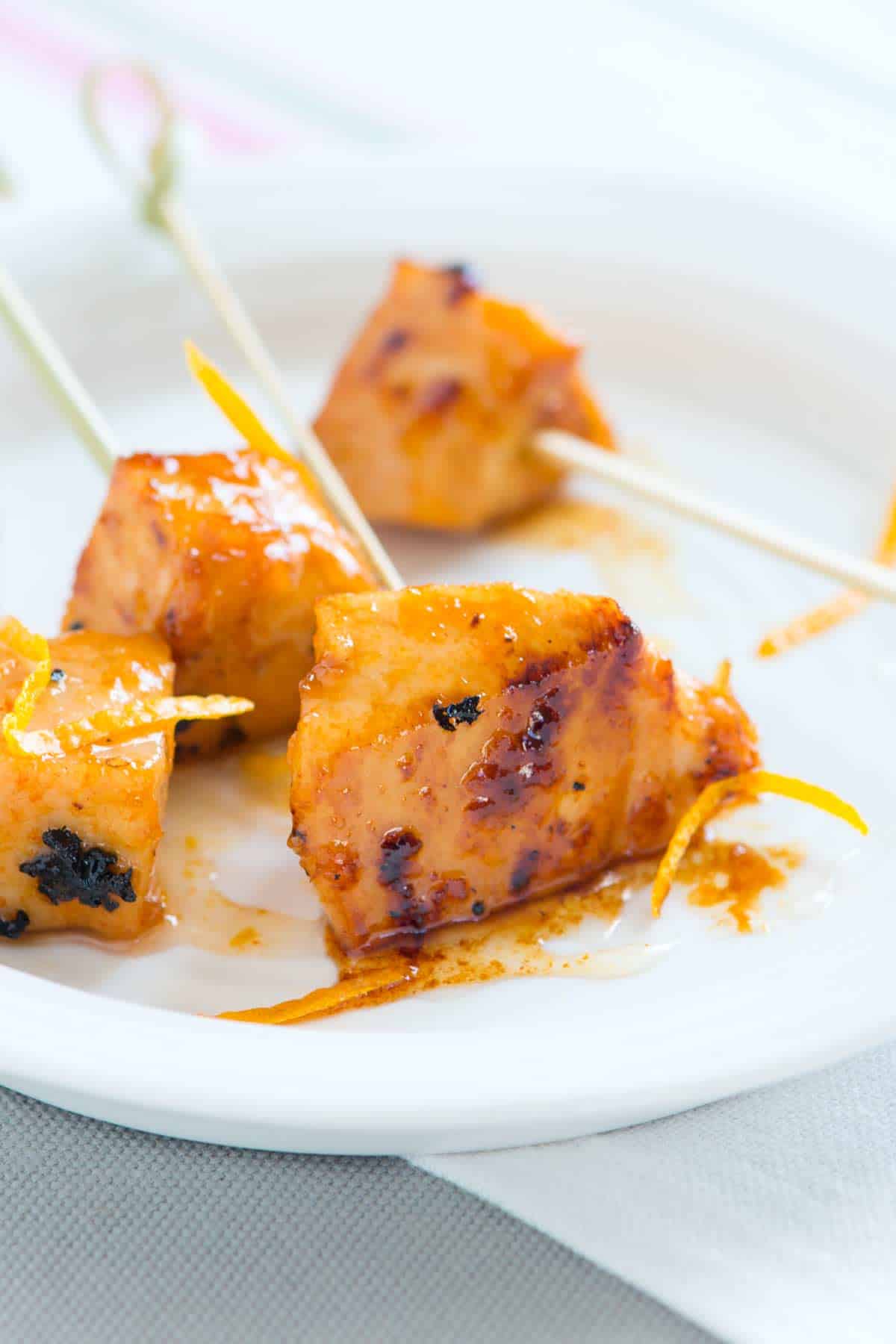 You can start with chicken breast or chicken thighs for these easy bites. In our photos below, we have used chicken breast, but the thighs would be excellent. In fact, chicken thighs will makes these more tender and juicy.
The marinade is simple: butter, honey, orange, hot sauce, and some salt and pepper.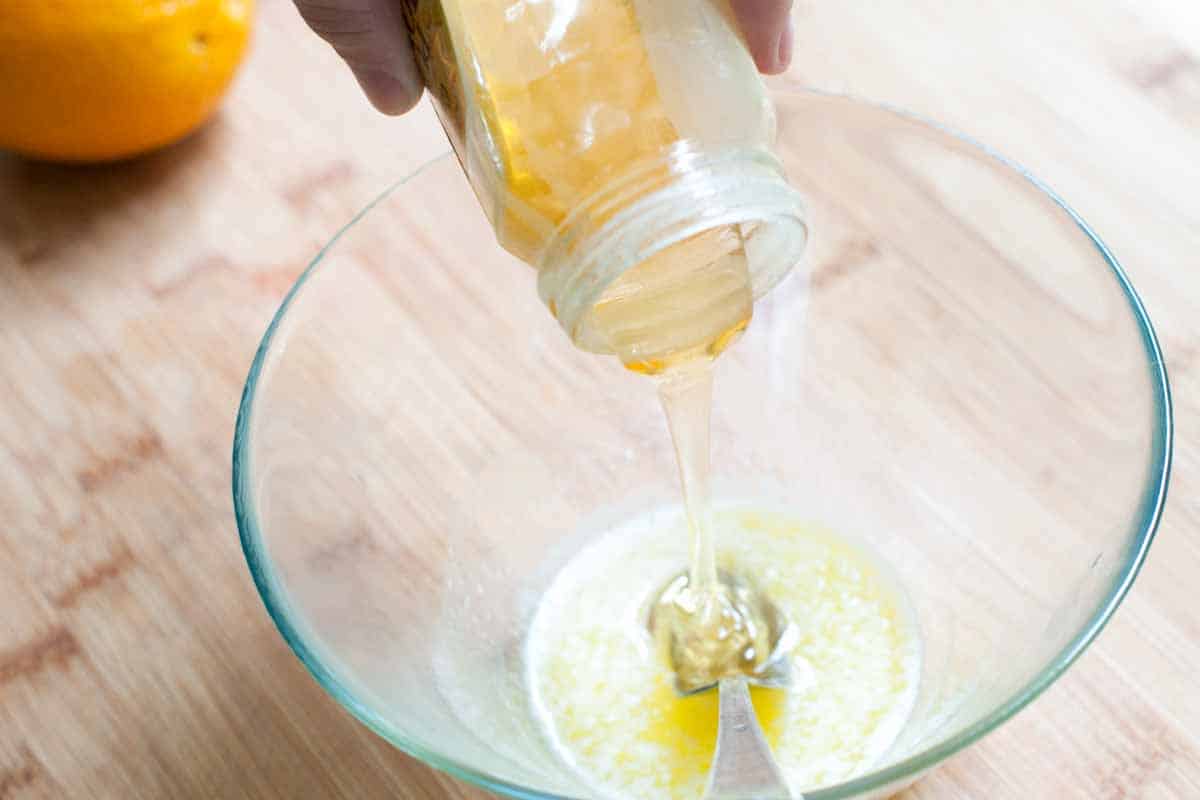 We throw a ton of orange zest into the marinade. Lime zest would also be really tasty.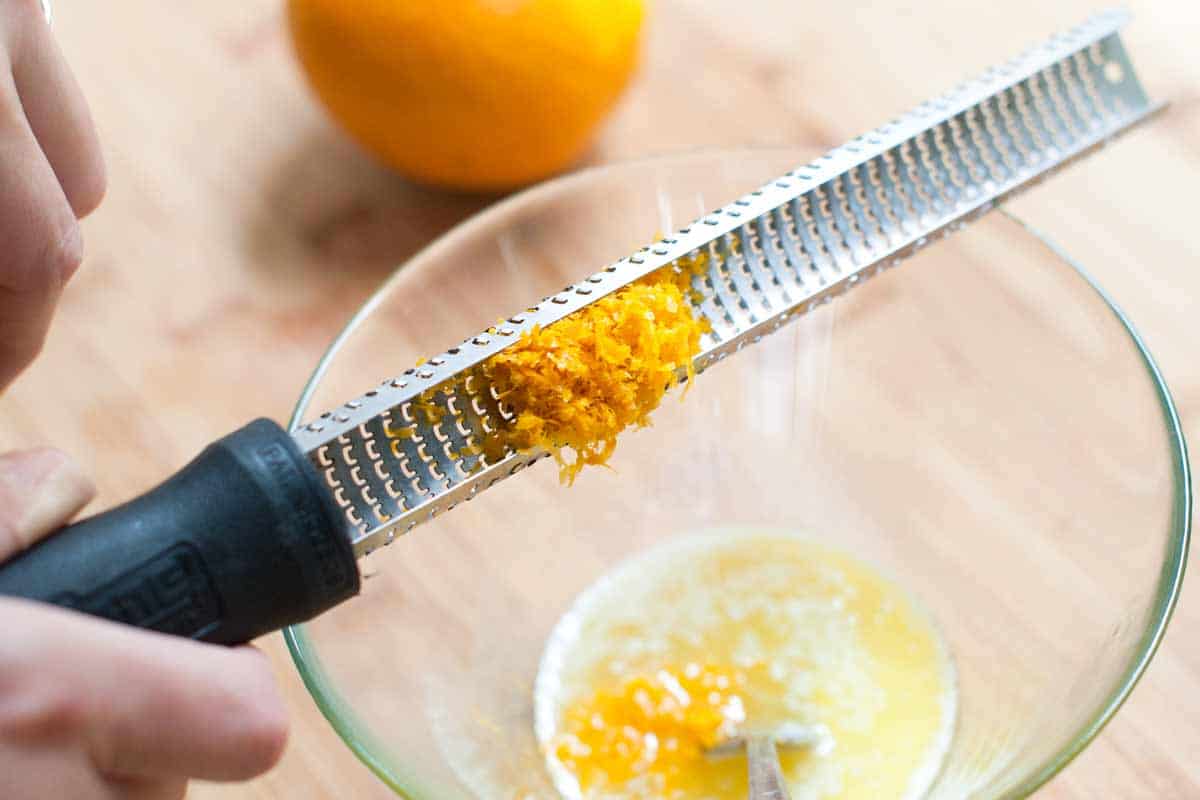 If you are serving to kids, you might want to skip the hot sauce. Adam likes things to have a bit of heat, so we like to add a few dashes.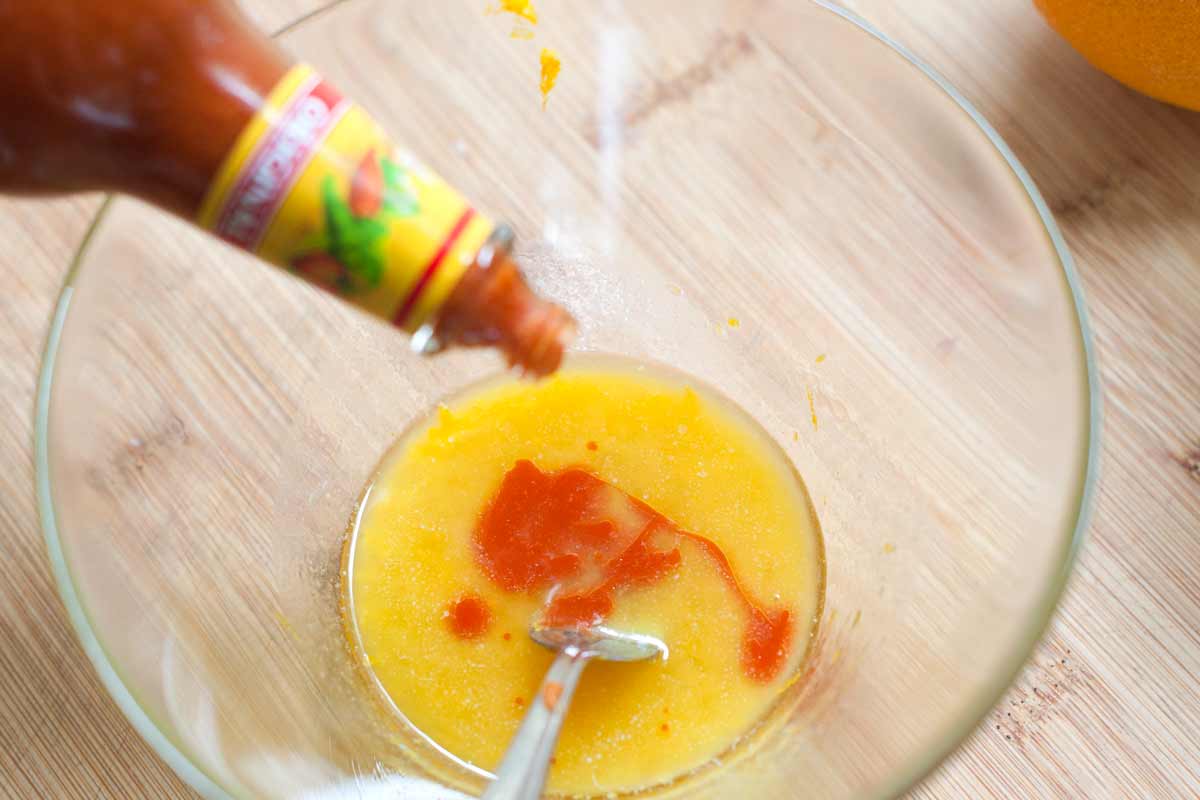 Toss the chicken in the marinade and let sit for about 10 minutes. Then bake until golden brown. Easy!
Recipe updated, originally posted July 2012. Since posting this in 2012, we have tweaked the recipe to be more clear. – Adam and Joanne
Sweet Honey Baked Chicken Bites Recipe
Serve this alone as an appetizer or alongside mashed potatoes or veggies for dinner. If serving as an appetizer, try skewering each chicken piece with a toothpick just before serving to turn them into finger food!
Makes 2 servings (or 4 to 6 as an appetizer)
You Will Need
1 1/2 pounds skinless, boneless chicken breast or thighs
2 tablespoons butter, melted or extra-virgin olive oil
2 tablespoons pure honey
1 tablespoon orange zest
2 to 6 dashes hot sauce, optional
1/2 teaspoon kosher salt
1/4 teaspoon fresh ground black pepper
Directions
1Cut the chicken into 1-inch chunks.

2Combine the melted butter, honey, orange peel, hot sauce, salt, and pepper in a medium bowl. Then add the chicken pieces and toss. Set aside for about 10 minutes to marinate.

3Meanwhile, heat the oven to 350 degrees F and line a baking sheet with foil or parchment paper.

4Arrange the chicken on the baking sheet. Drizzle any marinade left in the bowl over the chicken. Bake until the internal temperature of the chicken reaches 165 degrees F, 15 to 20 minutes.