Skip the store-bought tubs in favor of these Easy Hummus Recipes featuring classic, smooth hummus, roasted red pepper hummus and hummus topped with spiced beef. There's also two of our favorite recipes with hummus included below.
Save all 5 recipes to Pinterest now! Click here to PIN IT
We absolutely love hummus around here and are always looking for new ways to incorporate it into our meals.
5 Easy Hummus Recipes You'll Want to Make Over and Over Again
Easy, Smooth Hummus Recipe: With just a few simple tricks, you really can make creamy smooth hummus at home and yes, we really do think it's better than store-bought.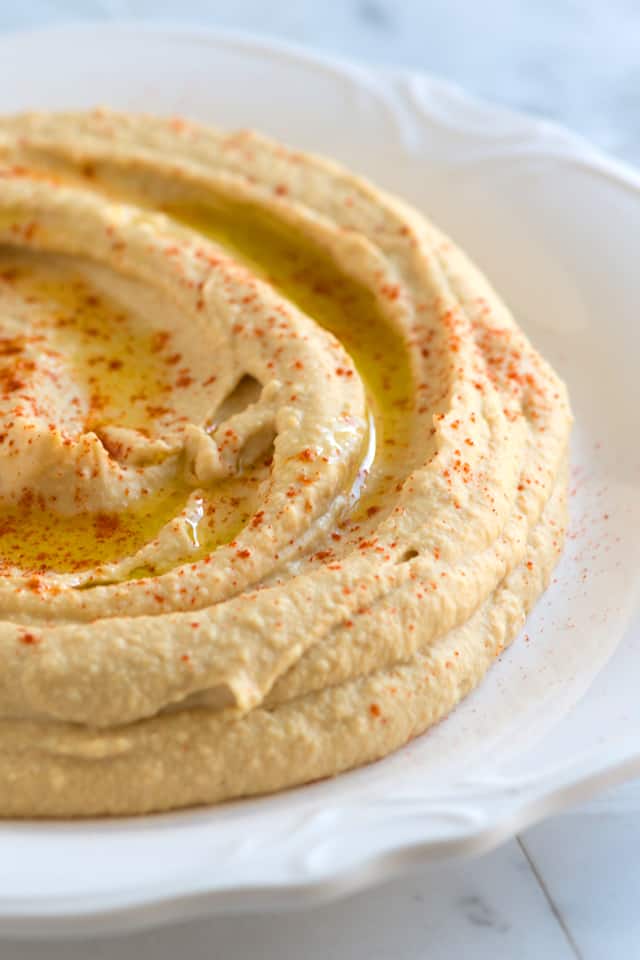 Roasted Red Pepper Hummus Recipe: How to make simple, creamy roasted red pepper hummus with sweet red bell peppers, canned chickpeas, garlic and tahini.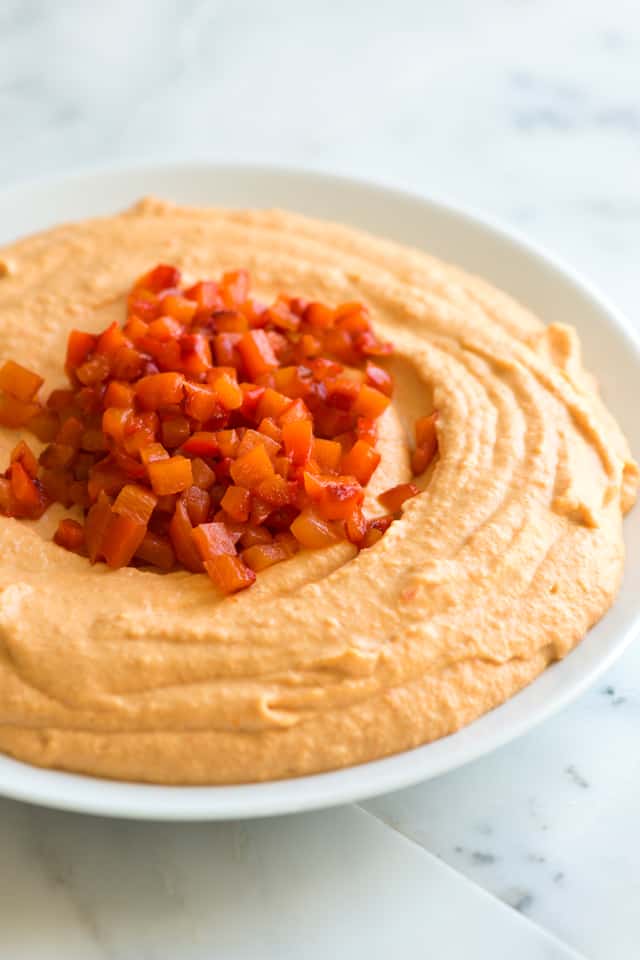 Hummus with Spiced Ground Beef, Feta and Mint: Spice beef up with cumin, cinnamon, coriander, and cayenne pepper. Then spoon it on top of your favorite hummus along with feta cheese and fresh mint.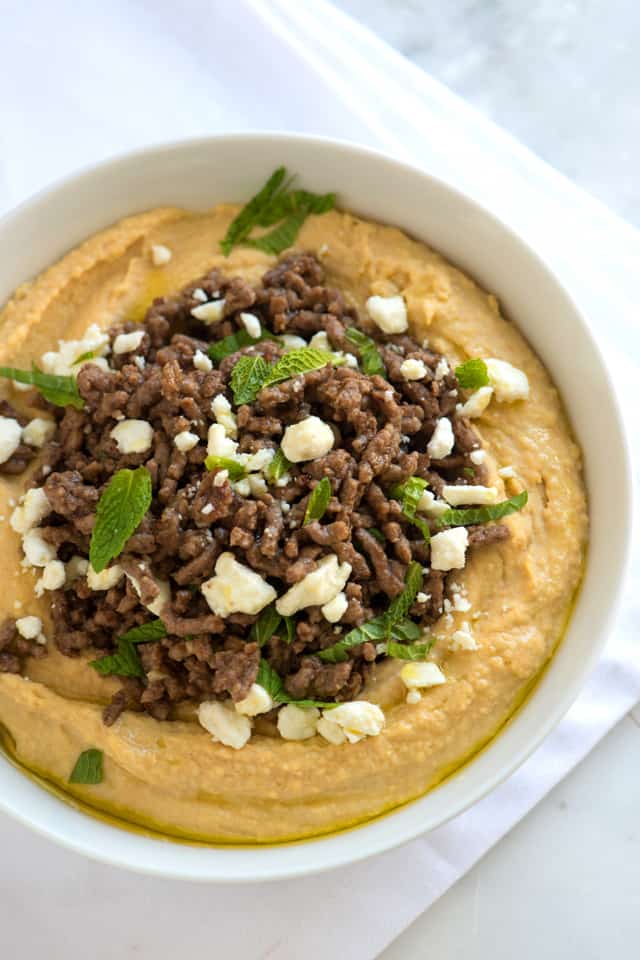 Honey-Dijon Chicken and Hummus Lettuce Wraps: We love these chicken lettuce wraps because they are easy, healthy, and so tasty. There's extra smooth hummus on the bottom, fresh cucumber, bell peppers, parsley, feta cheese, chicken, and a drizzle of tahini sauce on top.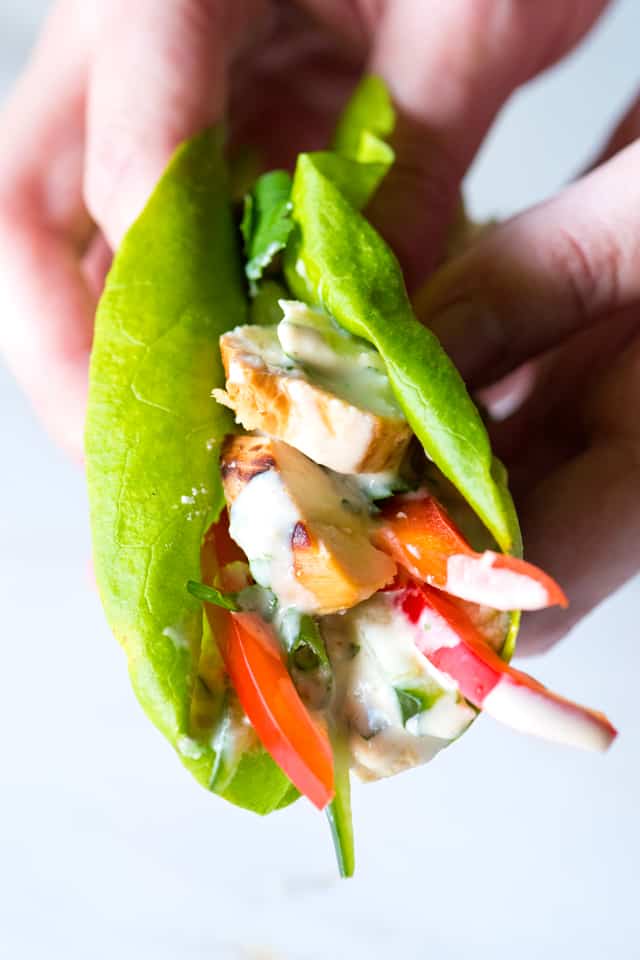 Easy Hummus Cups with Cucumber and Tomato: These mini appetizer cups are filled with hummus, cucumber and a little tomato. We promise they'll be gone in minutes.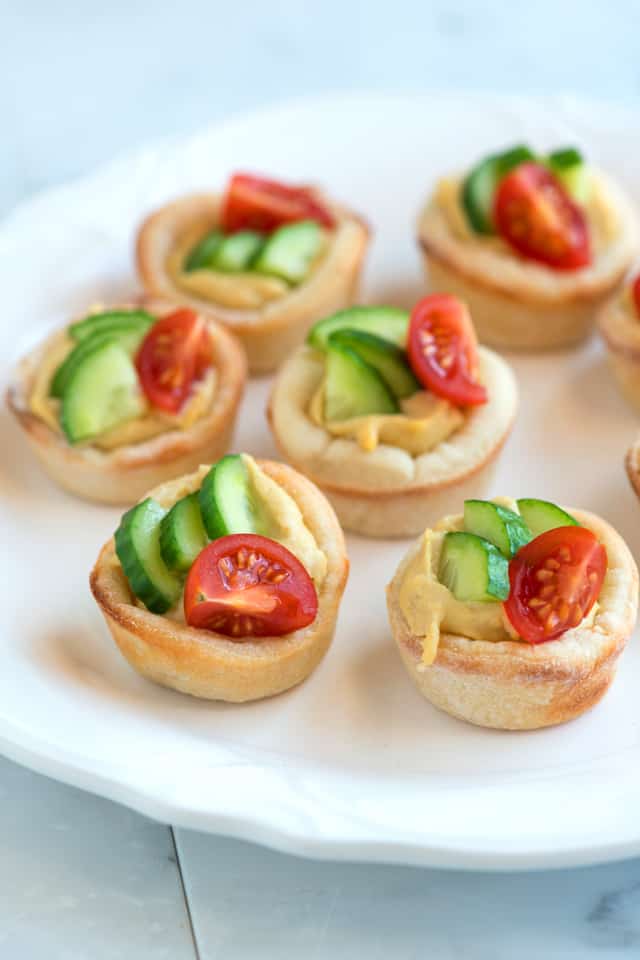 Here's Four More Recipes We Know You'll Love
Easy, Homemade Tahini Recipe: If you're making hummus, you'll likely need tahini. Here's how to make our quick and easy tahini recipe that's so much better than anything you can buy at the store. Plus, lots of suggestions for using it, other than hummus.
Dreamy Tahini Sauce: Use this lemony, garlicky tahini sauce on anything — try it as a salad dressing, drizzled over vegetables and meats, spread it onto bread or toast, or simply serve as a dip.
Easy Chickpea Salad with Lemon and Dill: An easy chickpea recipe with lemon, fresh dill, crisp cucumber and tomatoes that's quick to make and can be made in advance.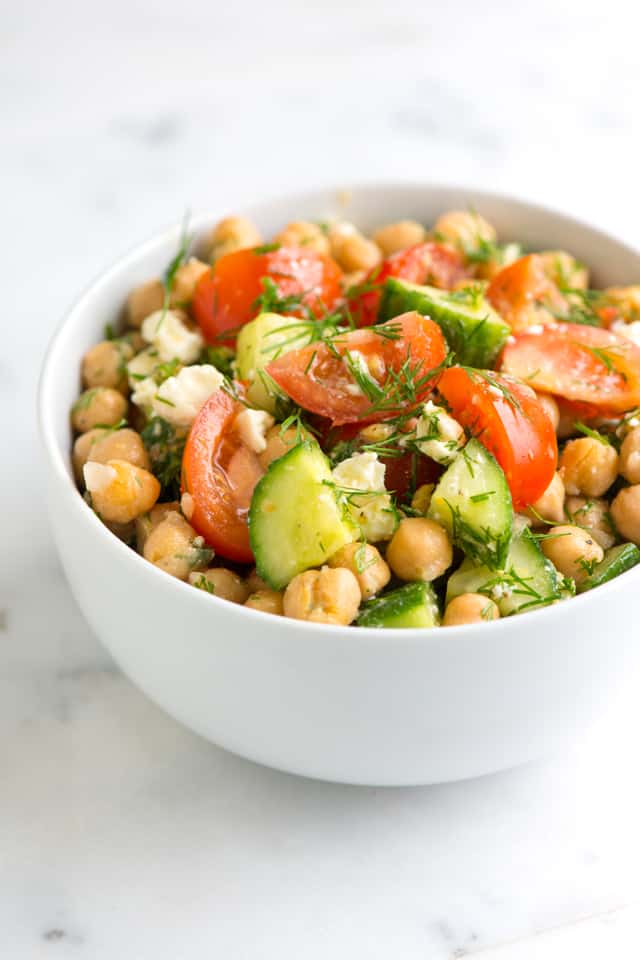 Baba Ganoush (Roasted Eggplant Dip): Making this baba ganoush, an amazing roasted eggplant dip, at home is so simple. Serve with vegetables, sliced bread or baked pita chips. If you love hummus, you will love this!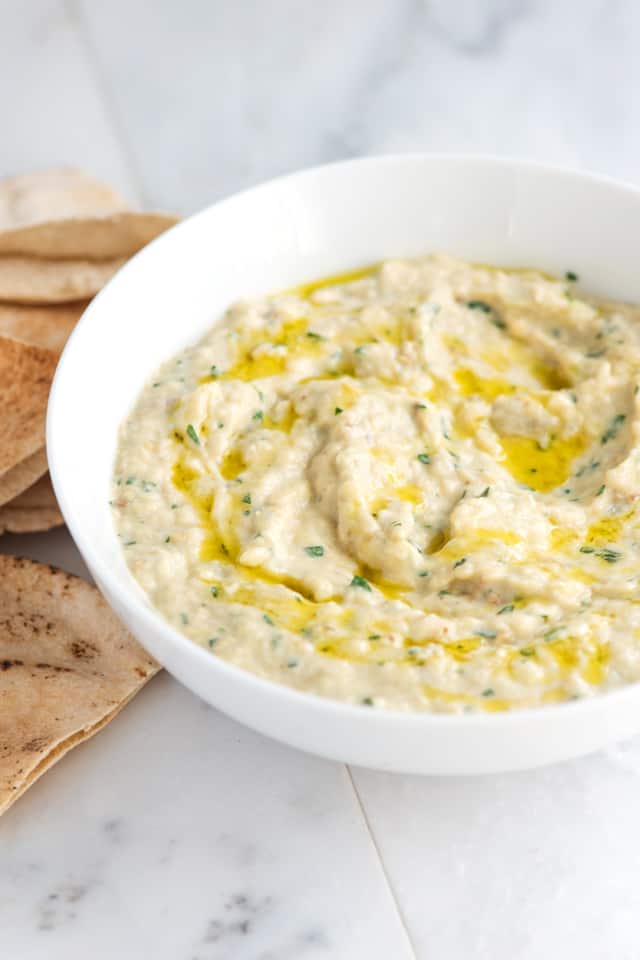 Save all 5 recipes to Pinterest now! Click here to PIN IT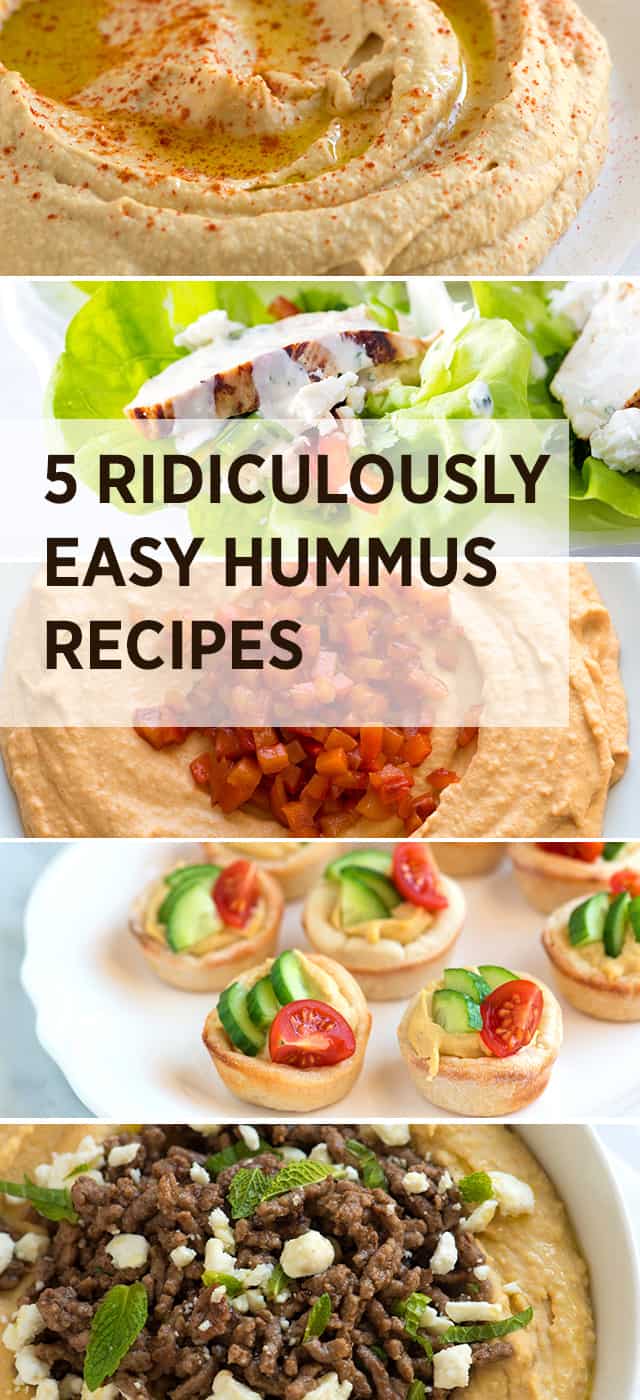 We love all these recipes because they are full of flavor, inexpensive, and easy to make. Add one or more of these recipes to your dinner rotation, I know you will love it!