Honey Dijon Chicken and Hummus Lettuce Wraps Recipe
We love these chicken lettuce wraps filled with honey dijon marinated chicken, hummus and veggies. Easy, healthy, and so tasty! Jump to the Honey Dijon Chicken Lettuce Wraps Recipe or read on to see our tips for making them.
For these healthy wraps, we stuff lettuce leaves with extra smooth hummus,  fresh cucumber, bell peppers, parsley, feta cheese, sliced chicken breast. Then we finish them off with a generous drizzle of tahini sauce on top.
We're obsessed with these low-carb lettuce wraps.
Here's another healthy dinner idea! Easy veggie tacos are packed with spice-roasted vegetables and black bean. Jump to the Veggie Tacos Recipe.
How to Make Healthy Chicken Lettuce Wraps
For extra flavor, we marinate the chicken in a mixture of Dijon mustard, honey, and garlic, and then cook them on the stove. Don't miss our tips below for cooking juicy skinless chicken breasts!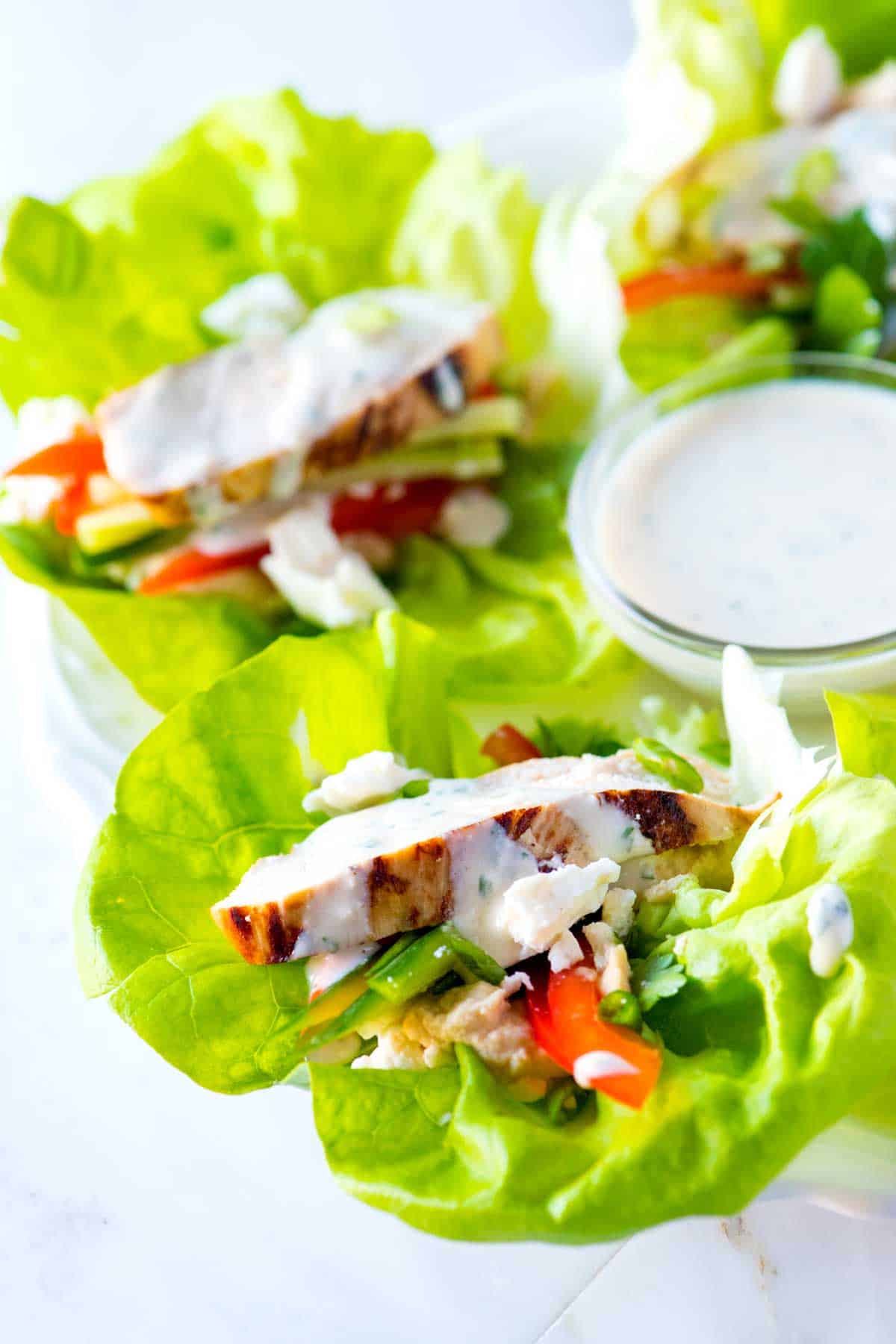 If we have the time, we love marinating chicken breasts. We usually marinate for 30 minutes, but if you think ahead, you can marinate up to two hours in the fridge for even more flavor.
Our marinade combines Dijon mustard, a little bit of honey (only a teaspoon), garlic, fresh lemon juice, red pepper flakes, and some salt.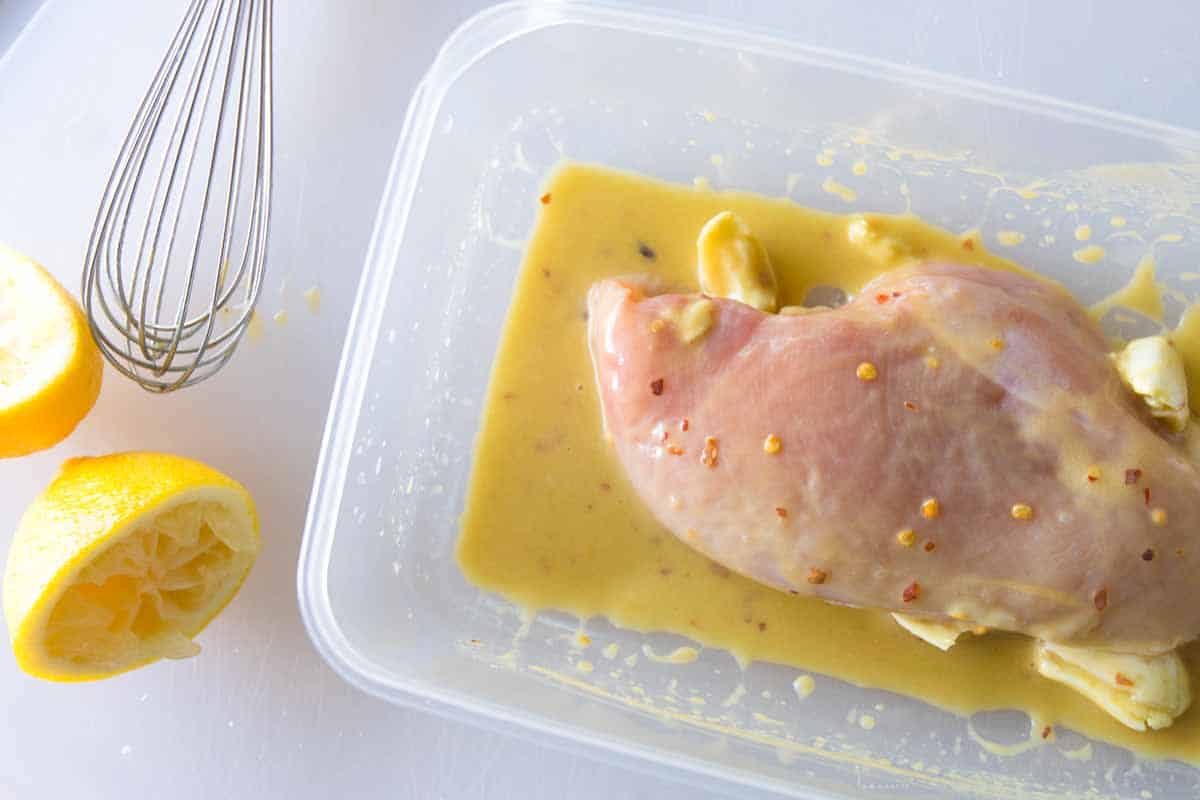 When we're ready to cook, we grab a skillet with a lid and then place it over medium heat. Don't go too much higher than that; the honey can burn if the pan gets too hot.
See how our chicken has some darker spots? That's because of the honey. This amount of browning is fine (and tastes great), more than this, though and you've gone a bit too far.
We only sear one side of the chicken then carefully flip it, turn the heat to low and cover it with a lid. By covering the pan with a lid the chicken will cook without drying out. After 10 to 15 minutes on low, the chicken will be cooked through, but still juicy! This is the exact same method we used when cooking these Lemony Chicken Breasts with a Feta-Cucumber Salad. It works every time!
Slice the chicken then begin to build your lettuce wraps. We love using butter lettuce for lettuce wraps — the leaves are a perfect size and are so tender. Iceberg, bibb, Boston and little gem work, too.
Then we add a dollop of hummus, veggies, parsley, feta cheese and of course the juicy honey-Dijon chicken. A drizzle of our dreamy tahini sauce — or your favorite salad dressing — is a good idea, too. Add these simple, healthy lettuce cups to your dinner rotation soon. You will love them. We sure do!
If you loved our lettuce wraps, take a look at these light and healthy meals:
Recipe updated, originally posted February 2016. Since posting this in 2016, we have tweaked the recipe to be more clear. – Adam and Joanne
Honey Dijon Chicken and Hummus Lettuce Wraps Recipe
We love these chicken lettuce wraps filled with honey dijon marinated chicken, hummus and veggies. We love keeping a batch of hummus in our refrigerator because it makes snacks and dinners like these fresh and healthy chicken lettuce wraps a cinch. We make our hummus and highly recommend it to you. Take a look at our Homemade Hummus recipe; it only takes 10 minutes to make. We also love to drizzle our homemade tahini sauce on top — another staple in our fridge. You can make it yourself, too — here's our Tahini Sauce recipe. You can also replace the tahini sauce called for below with your favorite salad dressing.
Makes 4 servings or enough for 12 lettuce wraps
You Will Need
Honey Dijon Chicken
2 boneless skinless chicken breasts (6 to 8 ounces each)
1 tablespoon Dijon mustard
1 teaspoon pure honey
2 tablespoons fresh squeezed lemon juice (about half a lemon)
2 garlic cloves, peeled and crushed
1/4 teaspoon sea salt
1/4 teaspoon crushed red pepper flakes
1 tablespoon canola oil
Lettuce Wraps
12 sturdy lettuce leaves, iceberg, bibb, butter, Boston and little gem work well
1 cup hummus, see our homemade hummus recipe
1/4 hothouse or seedless cucumber, cut into thin strips
1/2 red or yellow bell pepper, seeded and cut into thin strips
1/4 cup fresh parsley leaves and tender stems
1 ounce feta cheese, crumbled
1/4 cup tahini sauce or favorite salad dressing, see our tahini sauce recipe
Directions
Prepare Chicken

Whisk mustard, honey, lemon juice, garlic cloves, salt, and the red pepper flakes together in a small dish that will fit both chicken breasts. Or add to large a resealable plastic bag. Add the chicken and toss to coat. Marinate for 30 minutes at room temperature or up to 2 hours in the refrigerator.

To cook the chicken, heat oil in a medium stainless steel skillet with a lid over medium heat until the oil looks shimmery. Carefully lay chicken breasts into the hot skillet. Cook until the chicken is golden brown on one side, 3 to 5 minutes. Since there are mustard and honey in the marinade, the chicken will darken quickly.

Carefully flip chicken breasts and cover with a lid. Turn the heat to low and cook until an instant-read thermometer reads 165 degrees F when inserted into the thickest part of the breast, about 15 minutes. Transfer the chicken to a cutting board and allow to rest 5 minutes before slicing on a diagonal into 1/2-inch strips.

Make Lettuce Wraps

Divide the hummus, sliced vegetables, parsley and the feta cheese between the lettuce leaves. Add a slice or two of chicken then top with tahini sauce or dressing.
Adam and Joanne's Tips
Nutrition Per Serving:
Serving Size
3 lettuce wraps (1/4 of the recipe)
/
Calories
308
/
Total Fat
19.5g
/
Saturated Fat
3.3g
/
Cholesterol
16.7mg
/
Sodium
392.3mg
/
Carbohydrate
23.9g
/
Dietary Fiber
4.9g
/
Total Sugars
4.9g
/
Protein
11.7g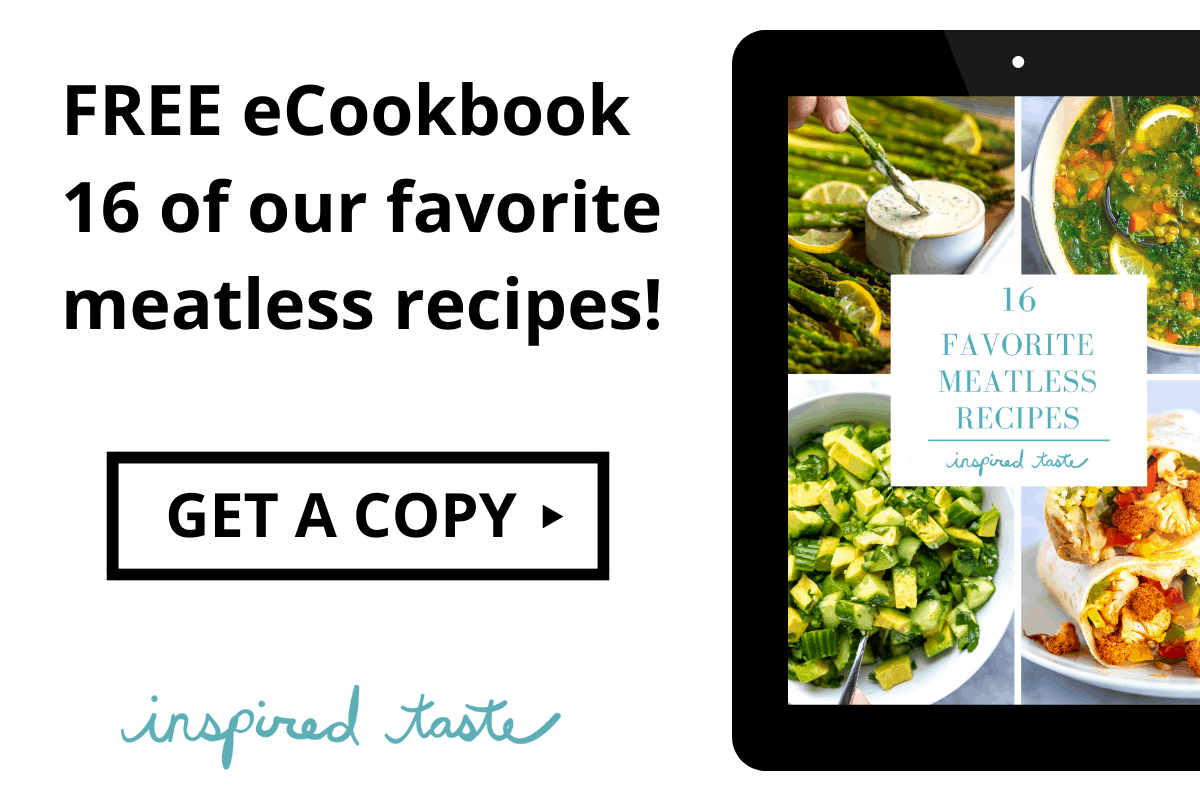 Don't Miss Our Latest Recipes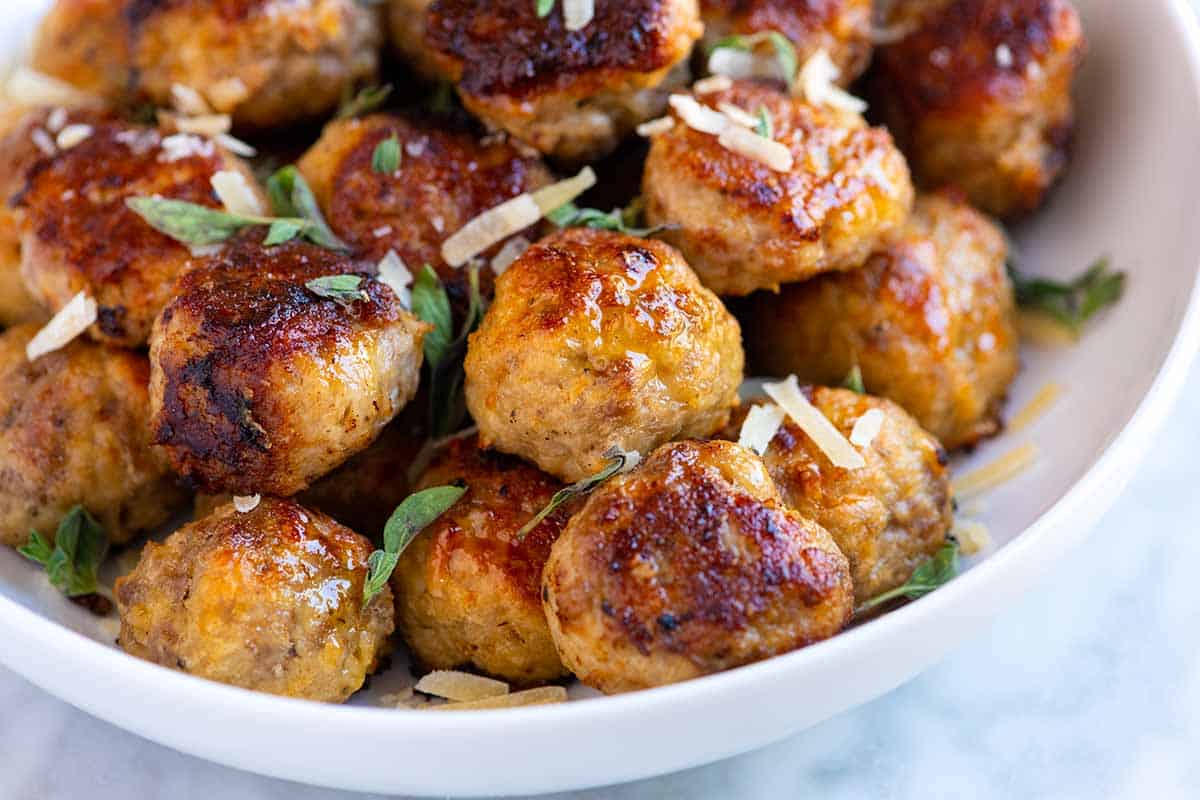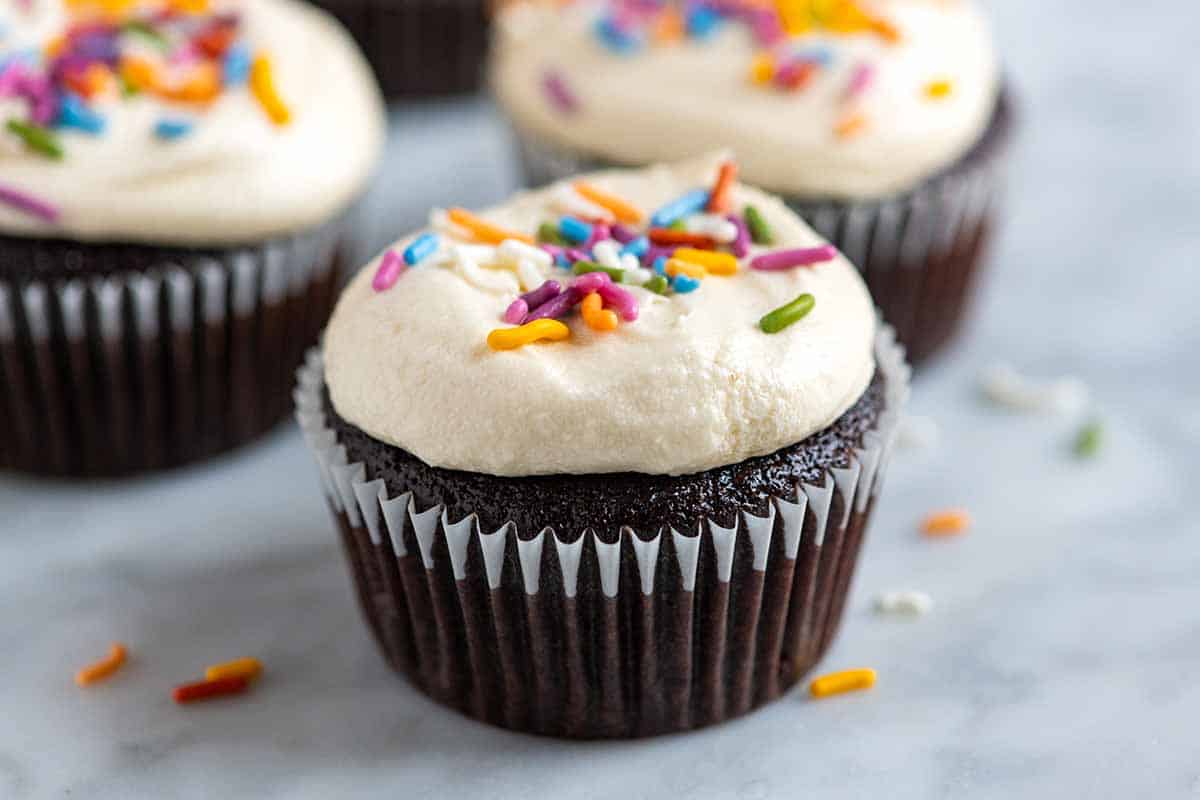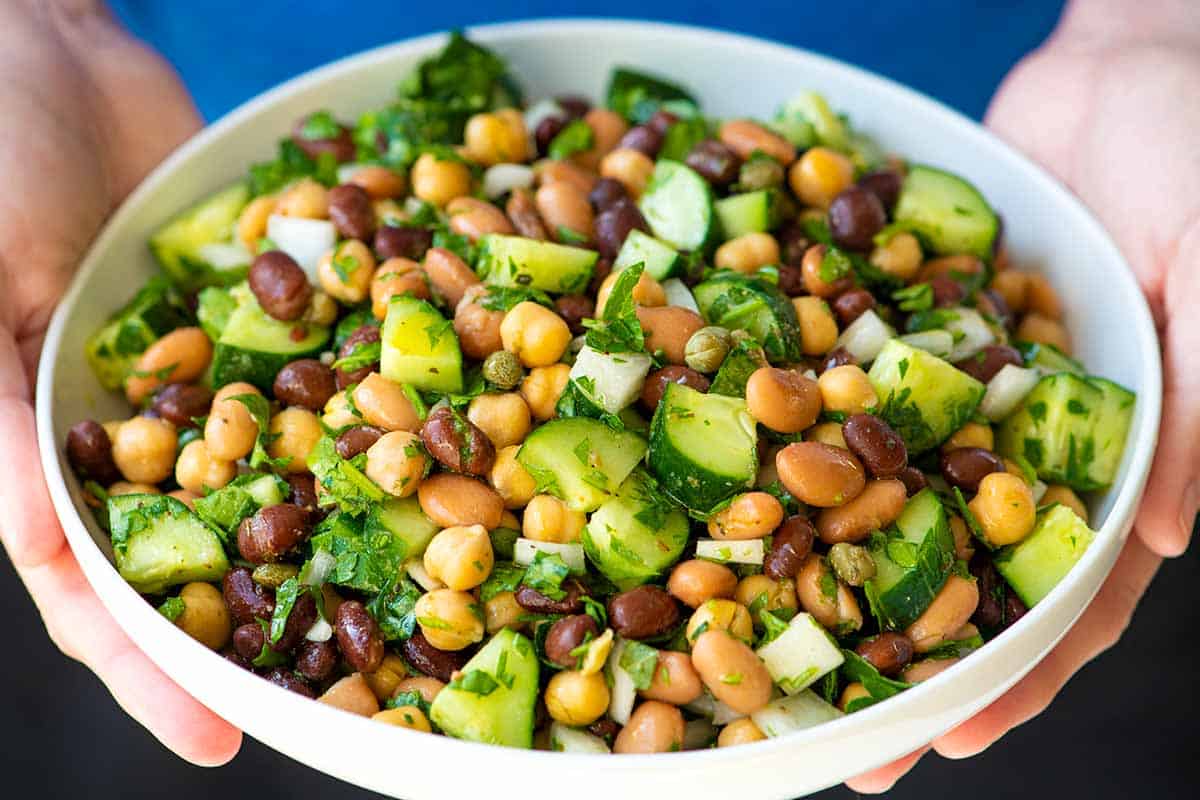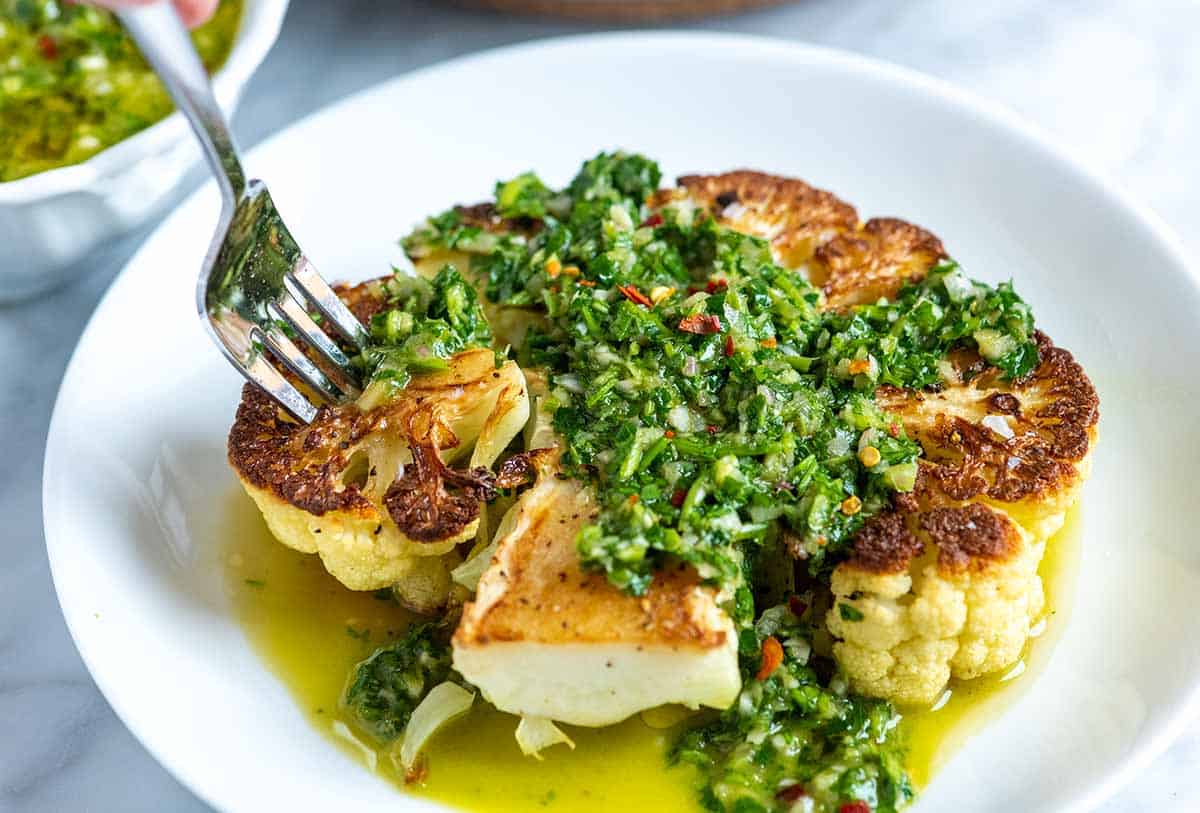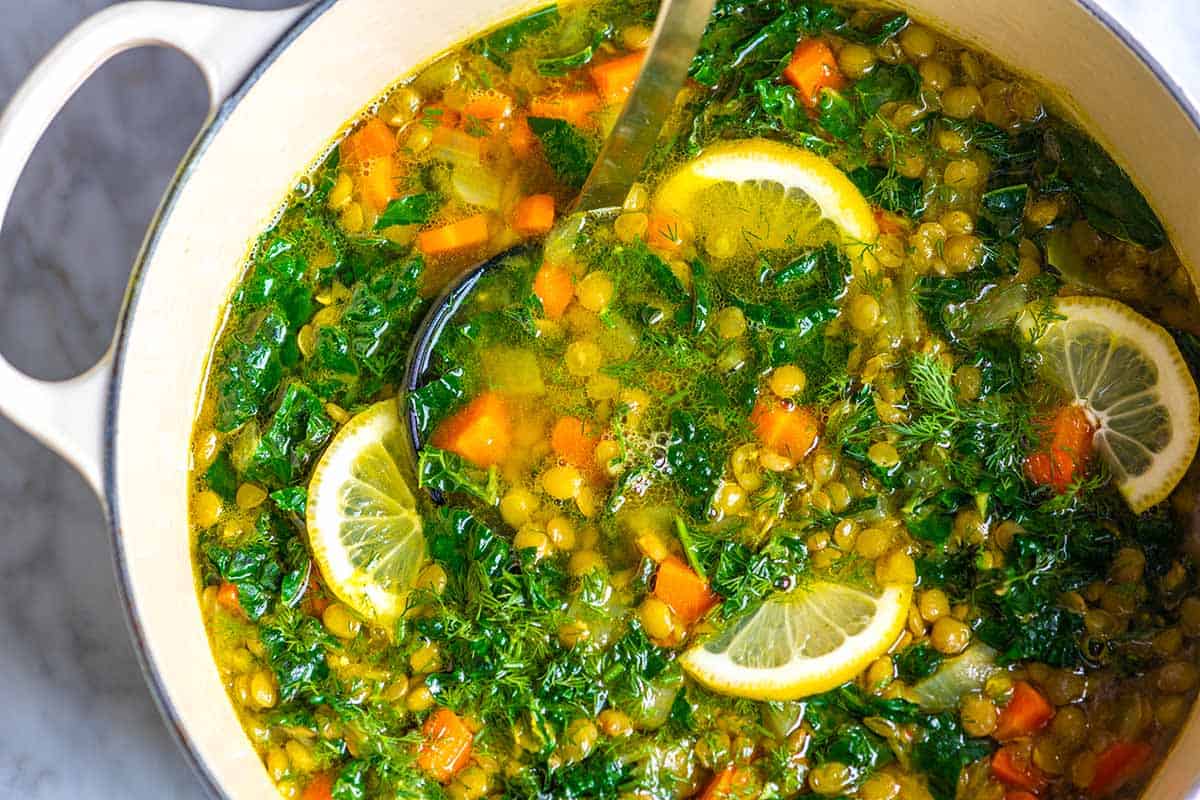 Tour Our New Kitchen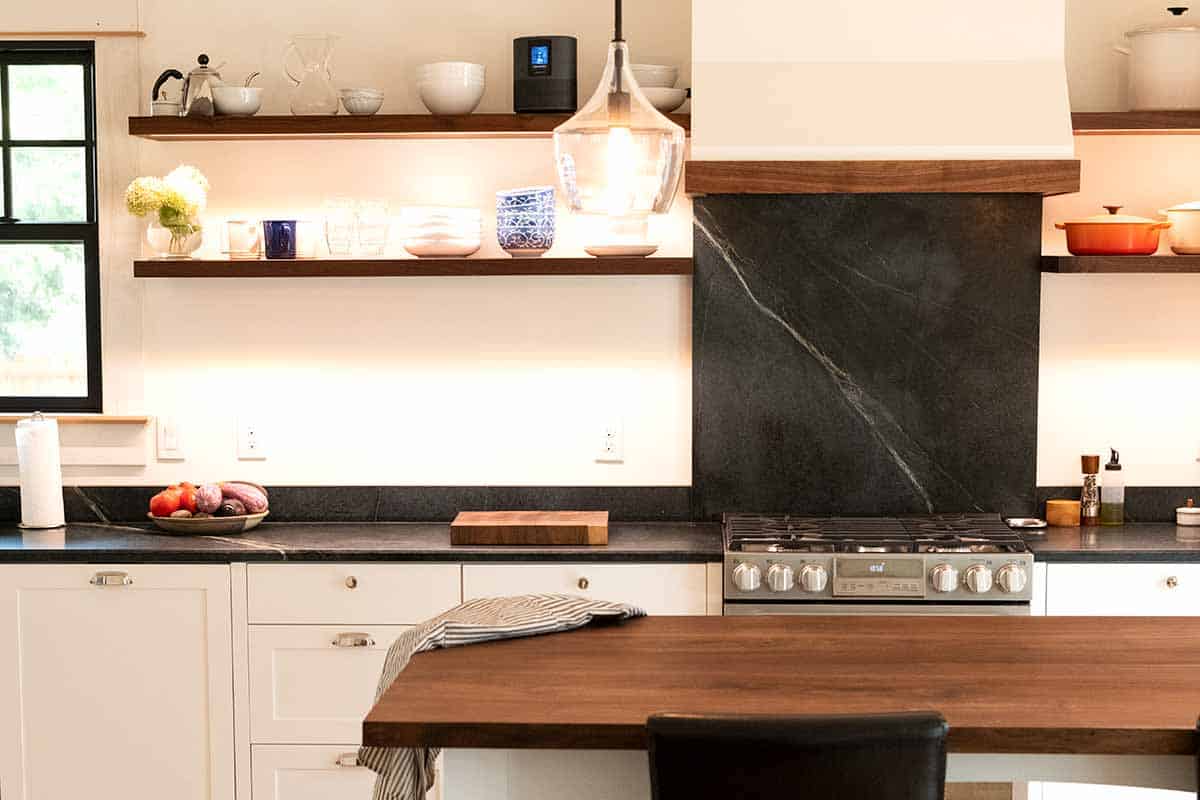 Previous Post: Easy Basil Pesto Recipe with Lots of Tips
Next Post: Cheesy Potato Frittata Recipe with Chipotle