Extra Easy Black Bean Burgers
These extra easy black bean burgers taste amazing and are ready to eat in about 20 minutes! These bean burgers are dairy, egg, and gluten-free, don't require any complicated steps, are perfect for making ahead, and will make both the meat-eaters and non-meat eaters in your life happy! Jump to the Extra Easy Black Bean Burgers Recipe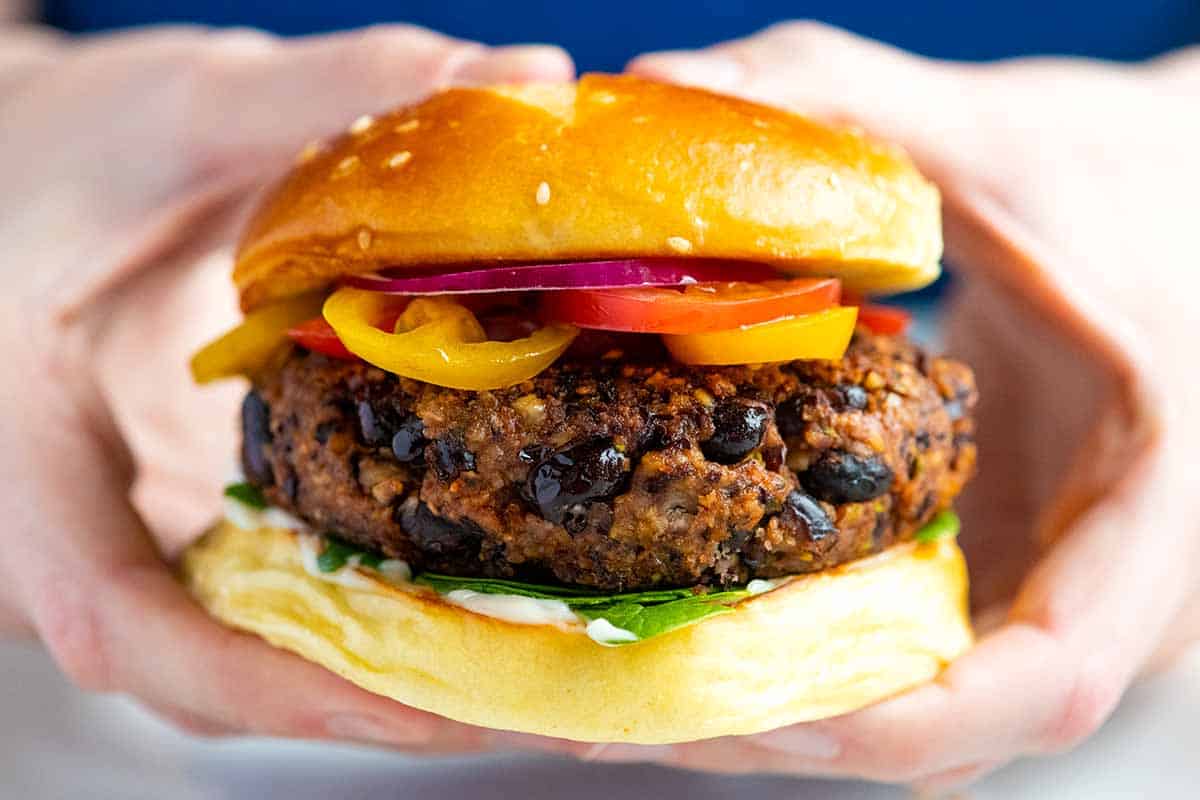 How to Make Our Favorite Black Bean Burgers
We've got many vegetarian recipes on the blog, but these black bean burgers might be my favorite. We have already shared these veggie burgers with black beans, but they require more hands-on time than I'd like for a busy night. So I save those burgers for when I have more time and keep this black bean burger recipe handy for the weekdays. These burgers are vegan and quick to make!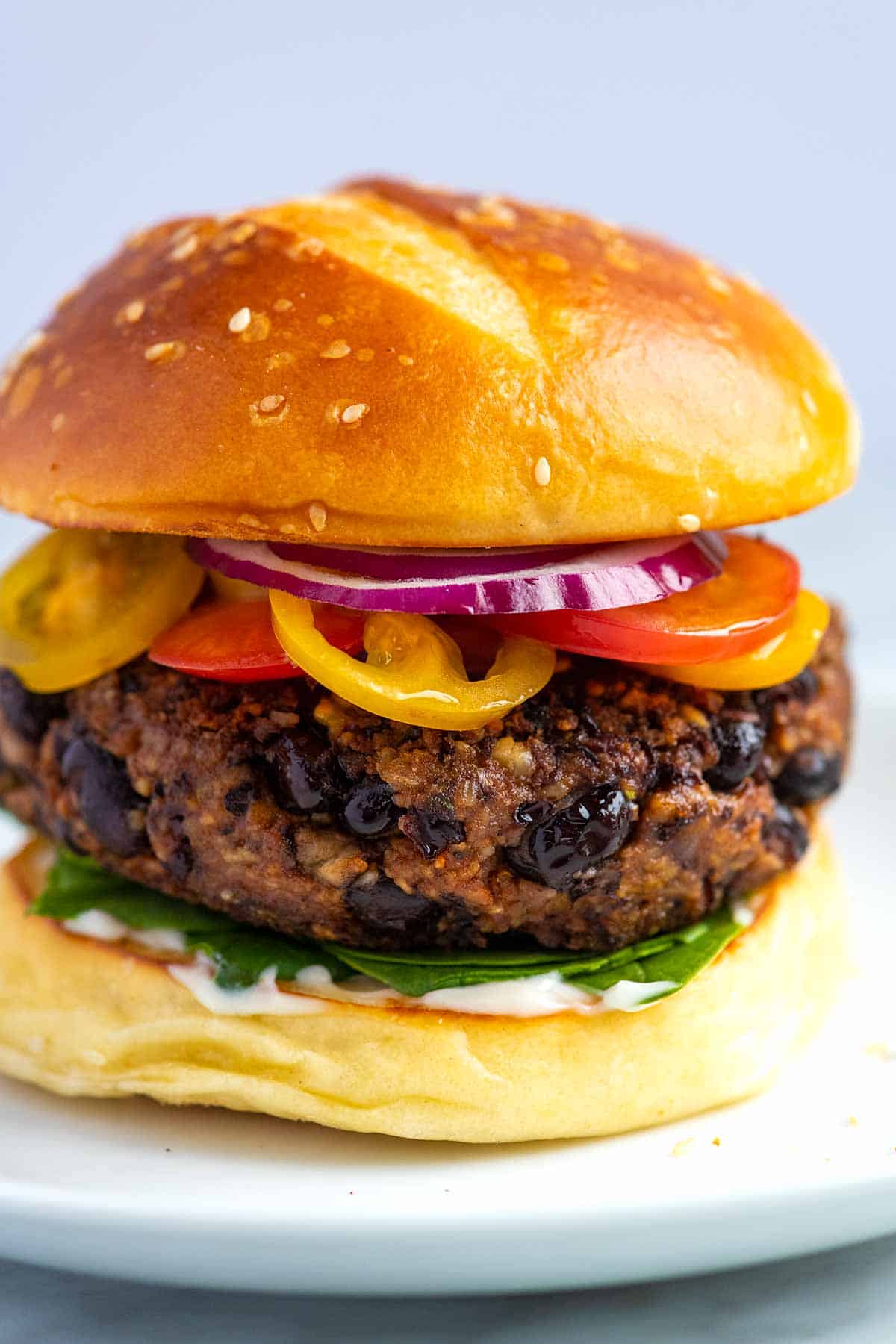 Black Bean Burgers Recipe Overview
I love that these bean burgers only call for a few simple ingredients. For example, you don't need eggs to make them, which means all the ingredients you need mostly come from the pantry and not the refrigerator.
These burgers start with walnuts, old-fashioned rolled oats, and black beans — the beans can be canned or cooked from scratch (here's our recipe for cooking black beans). For gluten-free burgers, make sure that you use gluten-free oats.
We used the idea of adding walnuts from our favorite recipe for veggie burgers. Walnuts add a lovely meatiness and texture to the vegetarian burger patties. Try cashews, sunflower seeds, pine nuts, blanched almonds, or pecans instead if you don't like or eat walnuts. For burgers without nuts, leave them out.
For more flavor, we add richness and umami with garlic, scallion, spices, tamari (or soy sauce), red wine vinegar, and a tiny bit of maple syrup. A dash of real maple syrup adds a lovely balance to the burgers. I was hesitant when adding maple syrup at first, but after tasting the burgers, I'm convinced.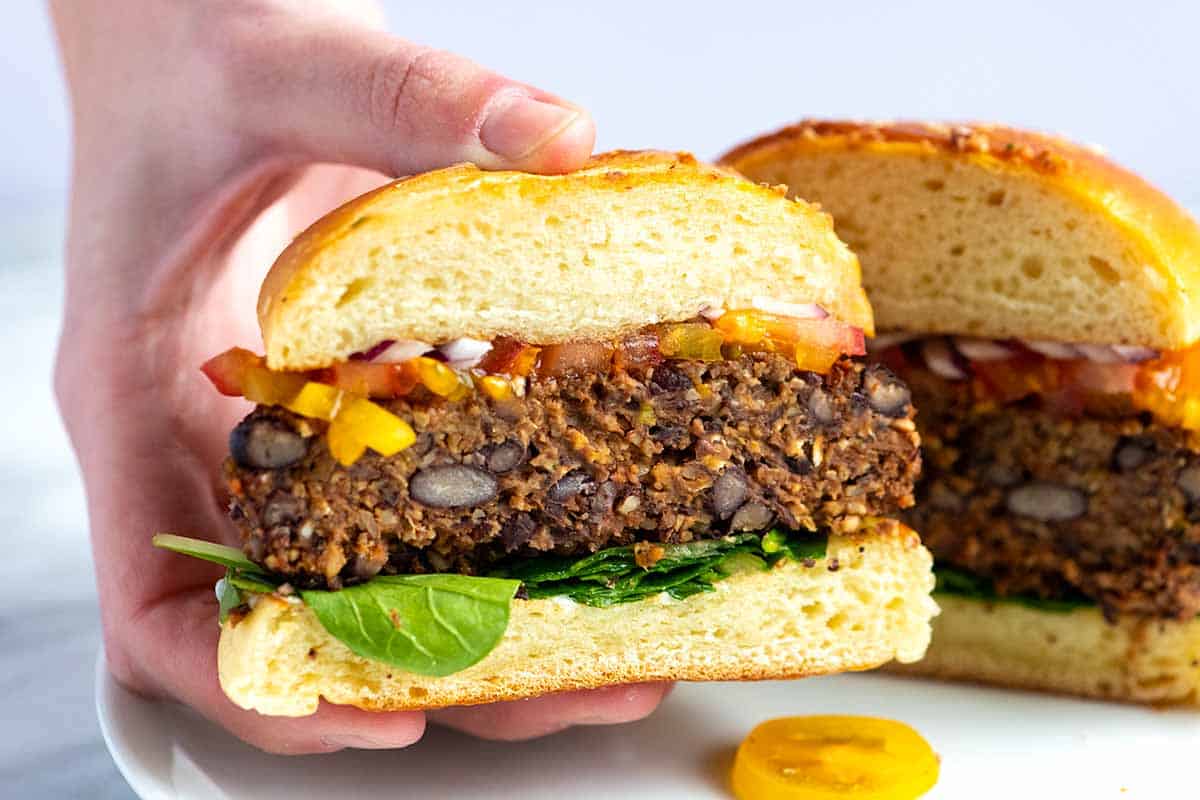 Making the Burgers
You can make these black bean burgers in two ways: a bowl by hand or a food processor.
By Hand: The burgers are a little more rustic but still hold together and taste amazing when made by hand. We mince the garlic and green onion, leave the oats whole and mash the beans with a fork. As long as you mash the beans enough, the burgers will hold together pretty well.
With a food processor: A food processor makes quick work of these burgers. Compared to when made by hand, the texture of the burgers is more consistent, which helps prevent them from crumbling apart when cooking or eating them.
We use both methods in our kitchen. I prefer the texture of the burgers when made using a food processor (like in our video), but when I don't feel like getting the machine out, I'll happily make these black bean burgers by hand.
For the firmest burgers that won't fall apart, we recommend the food processor method. However, if you are okay with a bean or two falling out from the sides, make them by hand.
Do I need to dry out the beans?
In our recipe for veggie burgers, we tell you that for the best burger, you should dry out the beans in the oven for 15 to 20 minutes before mixing them with the rest of the burger ingredients. While that is true when making that recipe, we don't feel that this recipe needs that step.
I've made these same burgers with beans that were first baked in the oven so that they had the chance to dry out. Unfortunately, after drying them out, mixing and forming them into patties, and then cooking, they turned out too dry. Since this recipe calls for very little liquid (often found in extra ingredients like barbecue sauce, ketchup, and eggs), we don't need to worry about drying out the beans.
Another meatless recipe to try: We both love these vegan meatballs made with lentils, mushrooms, and onions. We love them!
Cooking Black Bean Burgers
You can cook these black bean burgers in a variety of ways. Here are our tips:
Cook them in a skillet: This is my favorite way since cooking the burgers in a skillet with a bit of oil adds a nice crunchy exterior to the patties. I like to keep the heat at medium-low and let the patties cook slowly, flipping once the first side is golden brown and a bit crunchy.
Bake them in the oven: Baking the burgers is perfect for cooking a larger batch. Drizzle the patties with olive oil, then bake on a baking sheet in a 350° F oven until heated through and a bit crisp on the outside. I like flipping after 10 minutes so that both sides become a little crispy.
Grill them: You can grill these black bean burgers! They should hold up well on clean grates, but to be honest, I prefer to cook them on a grill-safe pan, like a cast iron skillet.
Extra Easy Black Bean Burgers
We love this black bean burger recipe. The burgers taste amazing and come together in minutes! These are dairy, egg, and gluten-free and will make both the meat-eaters and non-meat eaters in your life happy. You can make these by hand or with a food processor. Both methods work well but use a food processor for the most consistent texture.
Makes 2 large (7 ounce) or 4 small (3.5 ounce) burgers
Watch Us Make the Recipe
You Will Need
1 (15-ounce) can black beans, drained and rinsed or use 1 1/2 cups cooked black beans
2 medium cloves garlic
2 scallions, ends trimmed and roughly chopped
1/4 cup (30 grams) walnuts
1/2 cup (50 grams) old fashioned rolled oats
1/2 teaspoon chili powder
1/2 teaspoon smoked paprika
1 tablespoon light soy sauce or tamari
1 tablespoon red wine vinegar
1 teaspoon maple syrup
1 tablespoon oil for cooking
Directions
Make the Burgers Using a Food Processor

Add the garlic to the food processor bowl and pulse until finely minced.

Add the scallions, and then pulse until chopped small. Scrape down the sides, and then add the oats, walnuts, chili powder, smoked paprika, tamari, red wine vinegar, and maple syrup. Process into a fine texture that looks like breadcrumbs.

Measure 1/2 cup of the black beans and set it aside. Add the remaining black beans to the food processor. Pulse until mostly smooth — see our video for reference.

Scrape the mixture into a bowl and fold in the reserved 1/2 cup of beans.

Set the mixture aside for 5 minutes so that the oats absorb any excess moisture in the mix.

Alternate Method: Make the Burgers By Hand

Mince the garlic and scallions, and then finely chop the walnuts.

In the bottom of a wide bowl, mash the black beans with a fork.

Stir in the oats, chopped walnuts, garlic, scallions, spices, tamari, vinegar, and maple syrup. If the mixture does not hold together, mash the beans more.

Set the mixture aside for 5 minutes so that the oats absorb any excess moisture in the mix.

Cook Burgers

When you are ready to make the burgers, divide the mix into two equal portions for 7-ounce patties or four equal portions for 3.5-ounce patties.

Form each portion into a round patty, firmly molding and pressing the mixture together so that it does not fall apart.

Heat a skillet over medium-low heat, add oil, and place patties in one layer. (We use about one tablespoon of oil for cooking four burgers).

Cook until heated through, firm, and browned, 4 to 6 minutes on each side. If any bits fall from the sides as you flip, press them back into the sides of the patty. Be careful when flipping the burgers so that they stay together.

To bake the patties, drizzle or spray with olive oil, and then bake on a baking sheet in a 350 degree Fahrenheit oven for 10 minutes on each side (or until heated through). For an outdoor grill, we recommend placing a cast iron pan or griddle over a low fire to cook the burgers.
Adam and Joanne's Tips
Make-ahead: Refrigerate the black bean burger mix for up to 24 hours. Or make patties, cook them and freeze them wrapped in foil for up to 3 months. To reheat frozen cooked burgers, bake in a 350 degree F oven until heated through, 15 to 20 minutes. Or reheat in a skillet over medium-low heat until heated through, 5 to 10 minutes on each side. We do not recommend microwaving the patties (they steam and become floppy).
Walnuts add a lovely meatiness and texture to the burgers. They can be substituted for other nuts or sunflower seeds. You can also leave them out.
Add more umami with mushroom powder (1-2 tsp) — this can be purchased online or made at home. See this seasoning recipe to see how we do it.
The nutrition facts provided below are estimates. We have used the USDA database to calculate approximate values.
If you make this recipe, snap a photo and hashtag it #inspiredtaste — We love to see your creations on Instagram and Facebook! Find us: @inspiredtaste
Nutrition Per Serving:
Serving Size
1 small burger patty (3.5 ounce)
/
Calories
180
/
Total Fat
5.1g
/
Saturated Fat
0.7g
/
Cholesterol
0mg
/
Sodium
243.8mg
/
Carbohydrate
25.3g
/
Dietary Fiber
8g
/
Total Sugars
1.8g
/
Protein
8.3g
More Black Bean Recipes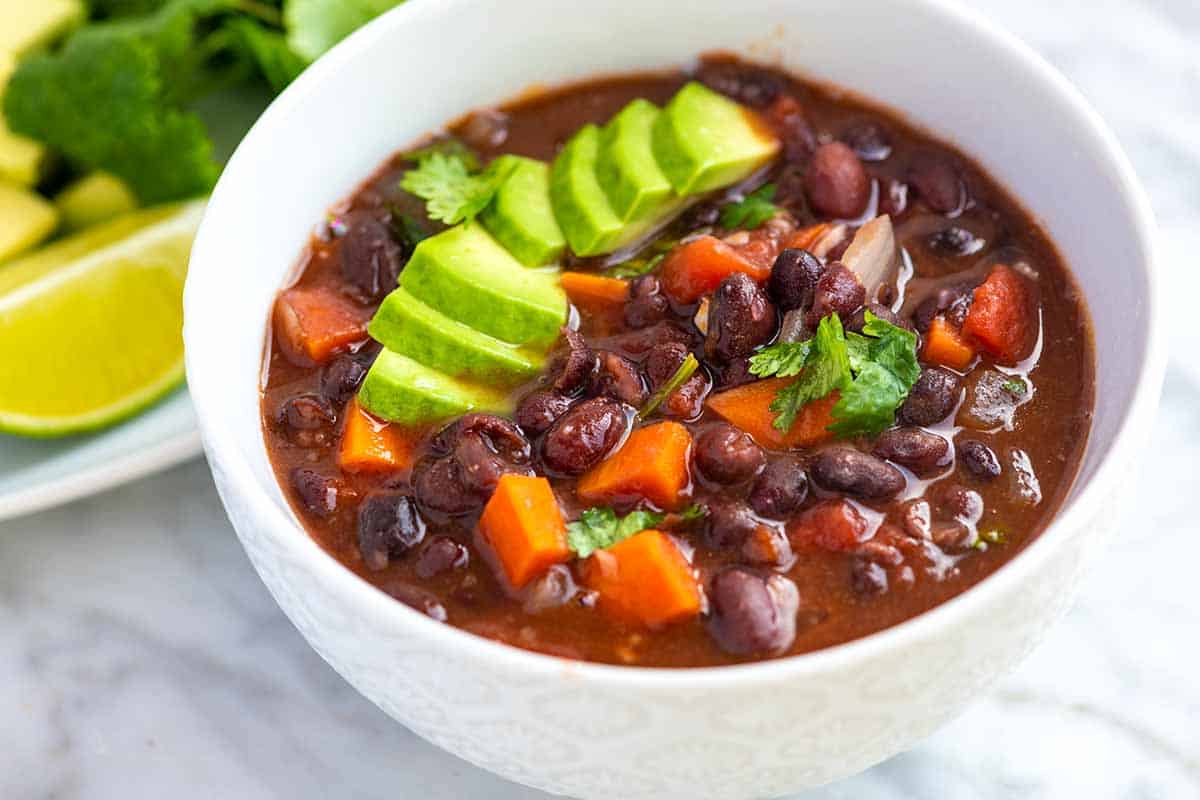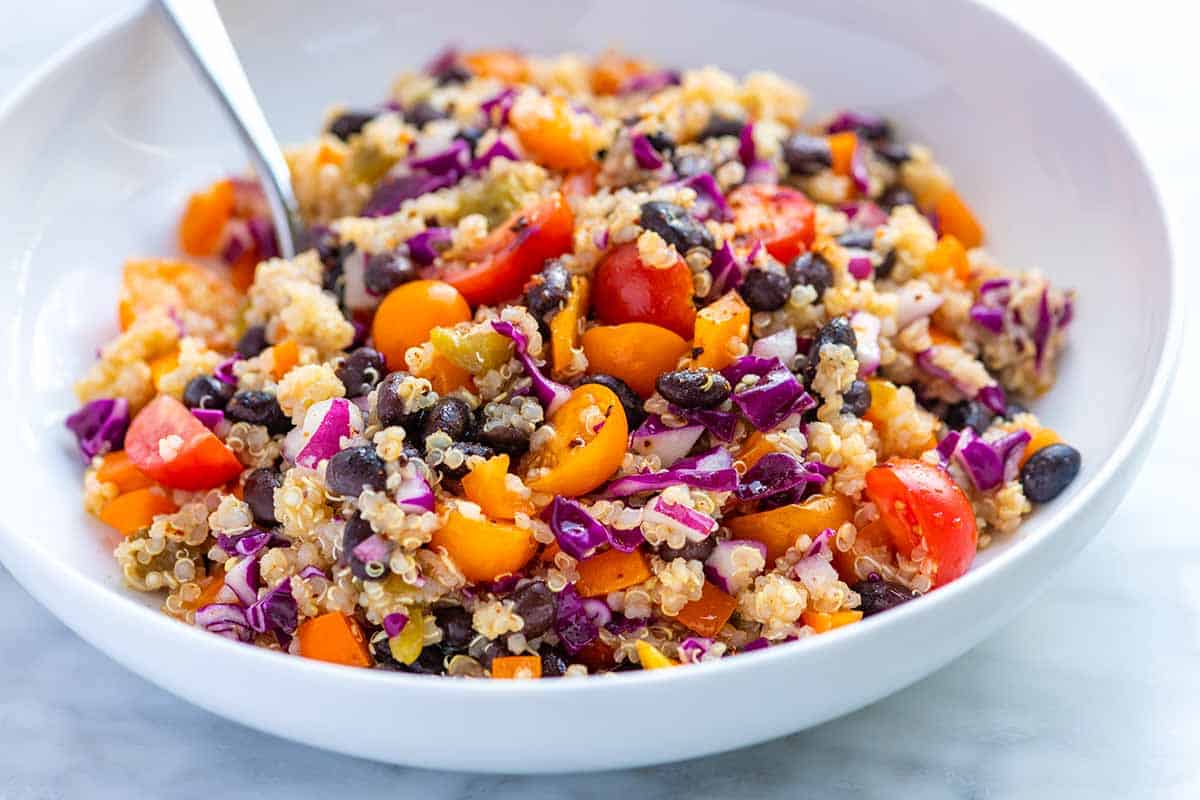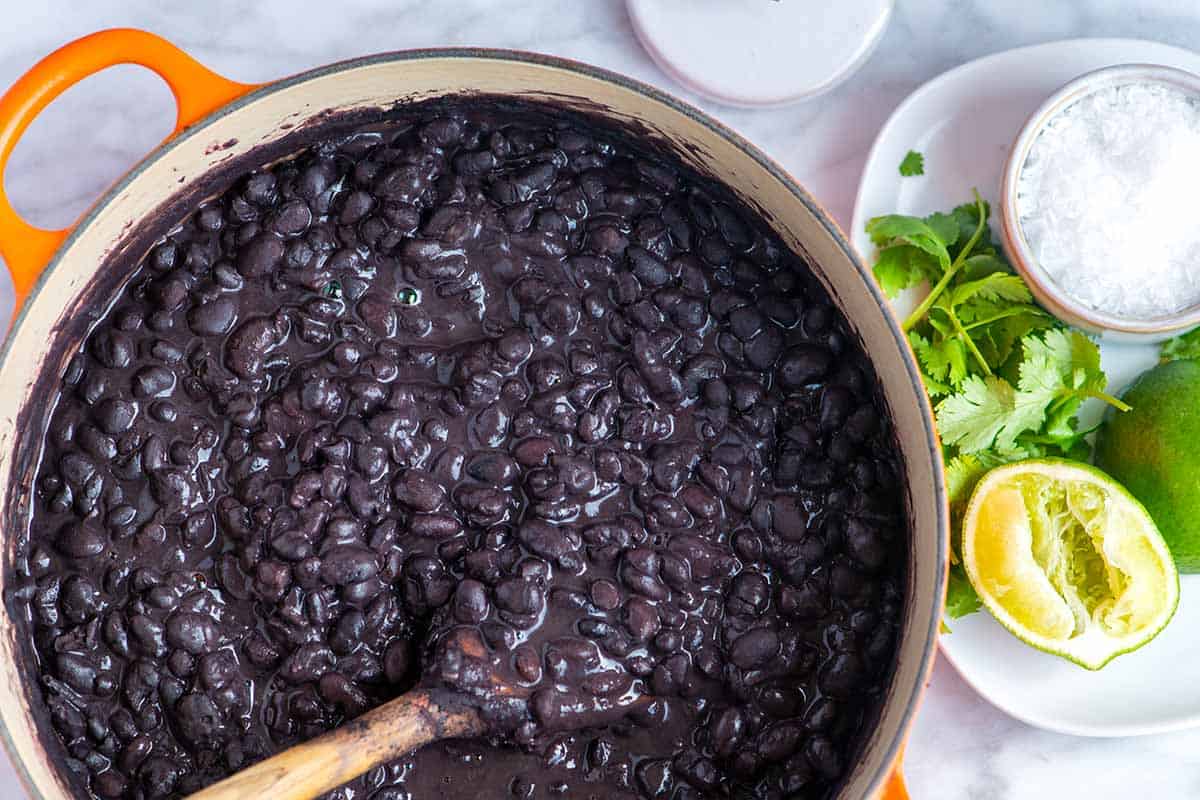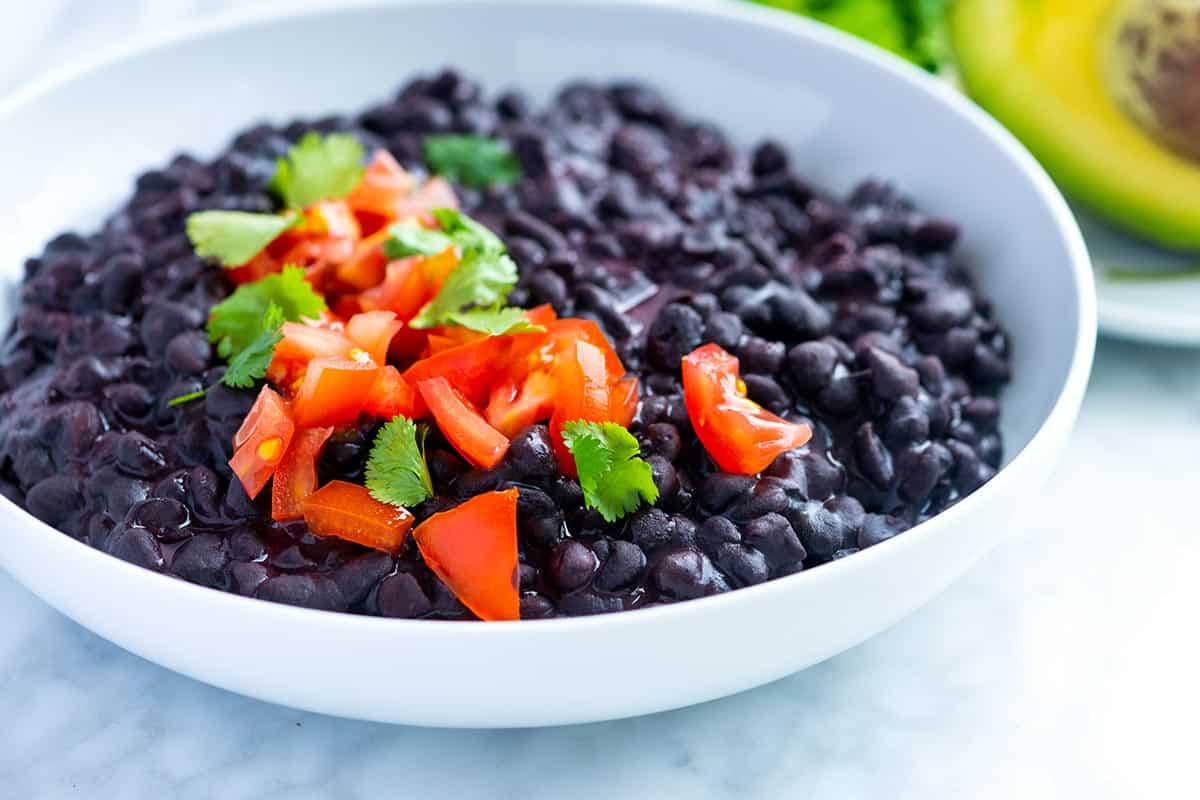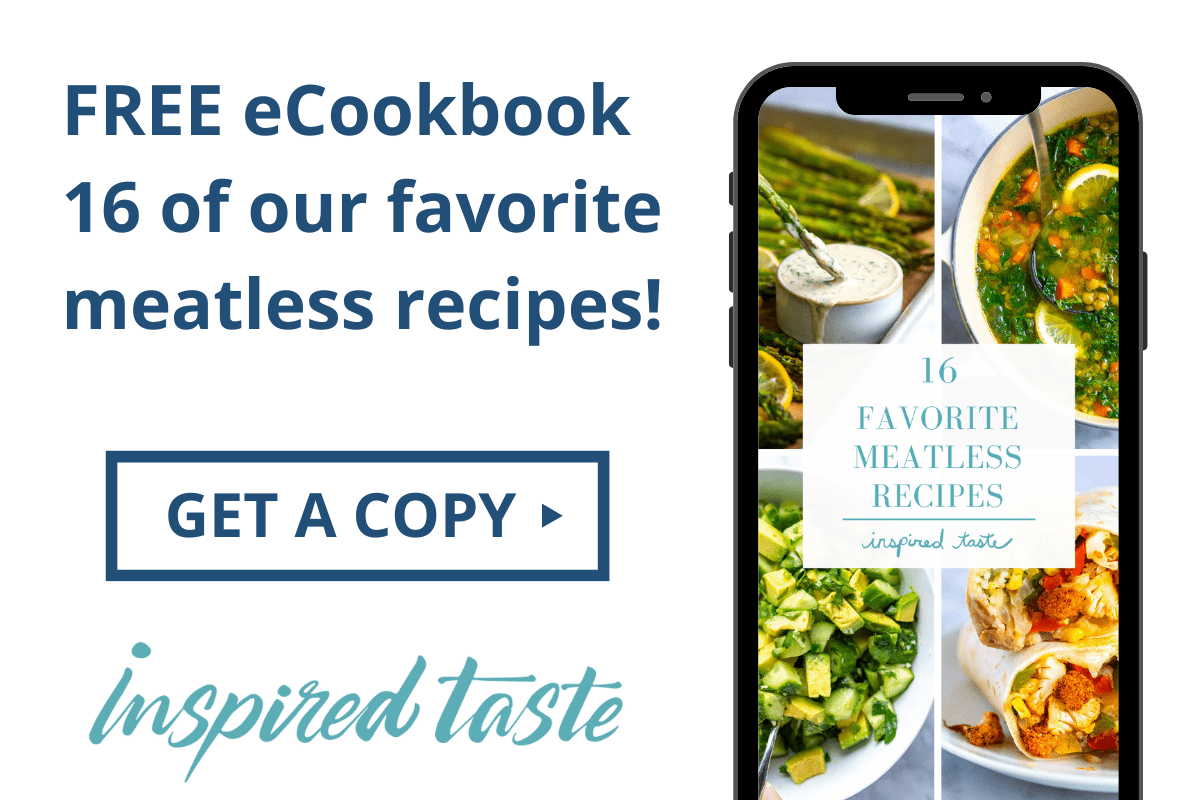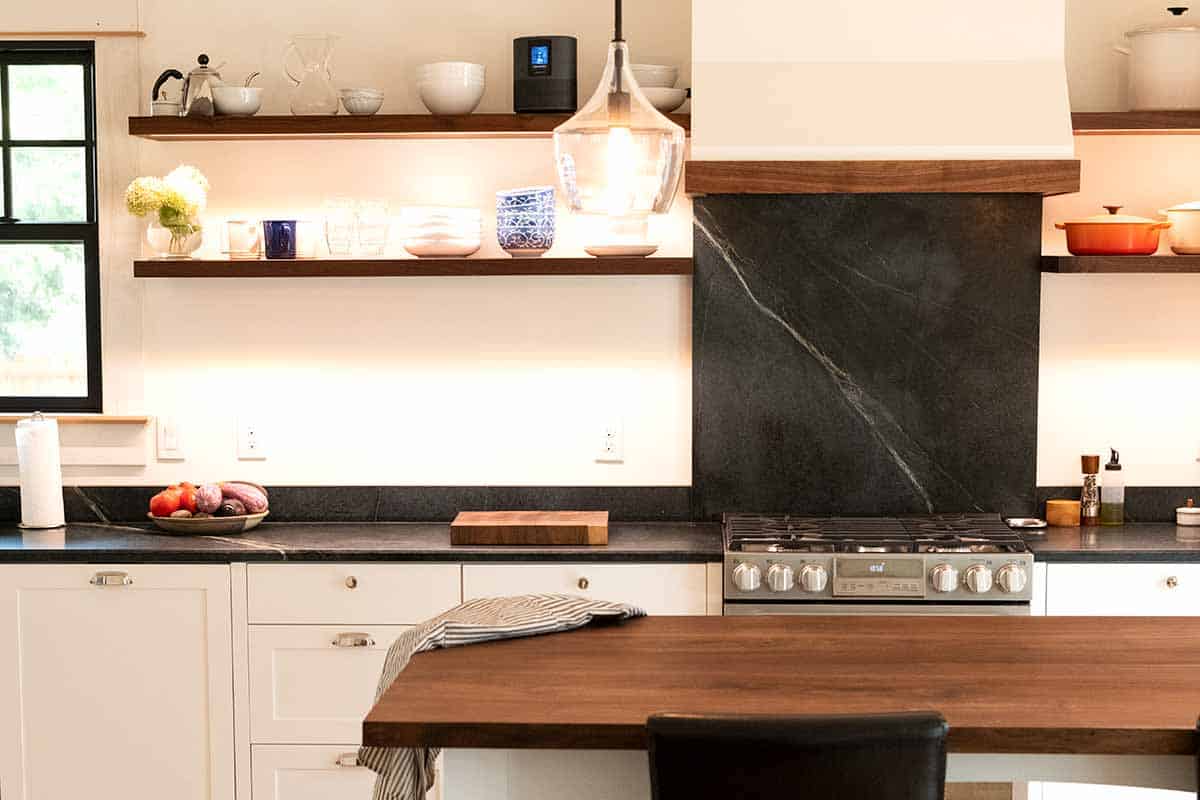 Take a look around where we create recipes and videos!
Previous Post: How to Make the Best Fajitas
Next Post: How to Make Perfectly Crispy Falafel