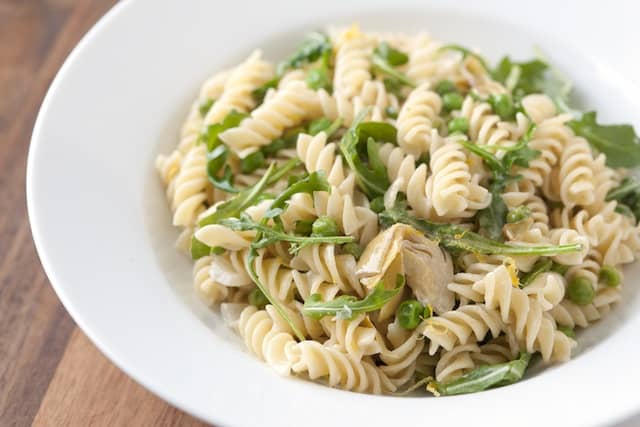 We've been into lighter meals lately. While we don't live somewhere that sees inches upon inches of cold wet snow often, we usually get a few sprinkles here and there. This year, it's been even less, in fact, Adam has broken out his shorts and I only wear my light jacket when walking outside. No gloves, no hat and no need for hearty winter fare. (read: we are not complaining).
If your like us, looking out your windows at bright blue skies and cool breezes, give this pasta a try. It's light on the palate, but still has that touch of comfort from creamy goat cheese and just a touch of cream.
How to make Lemony Pea and Artichoke Pasta
Get your pasta cooking, then make the sauce. Start by melting some butter in a large skillet over medium heat.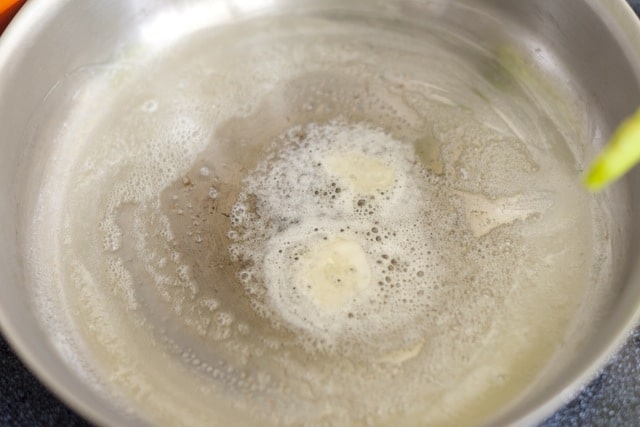 Once melted, add some onions and red pepper flakes. You want to cook the onions until translucent.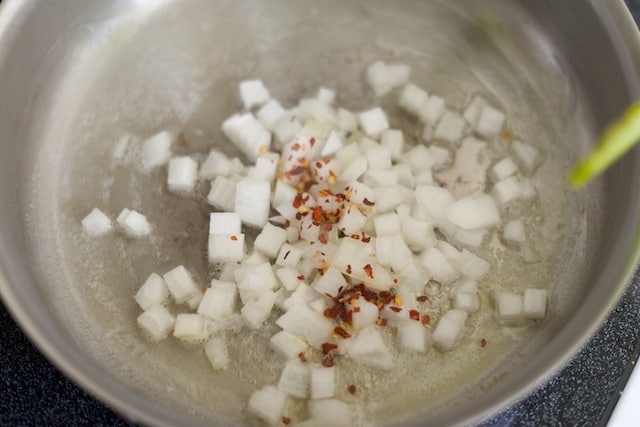 Next, add some frozen peas and jarred or canned artichokes.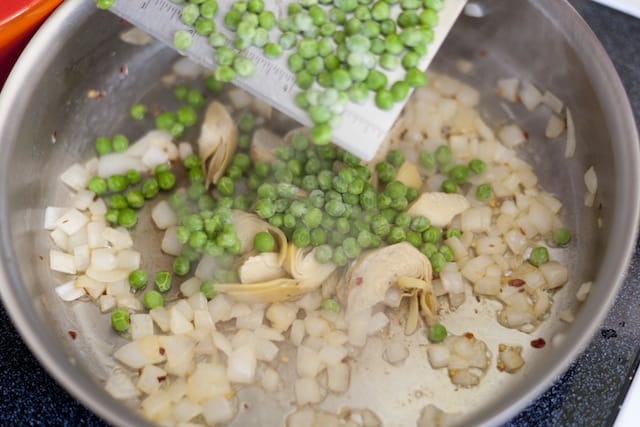 Heat through, and then add some creamy goat cheese and heavy cream.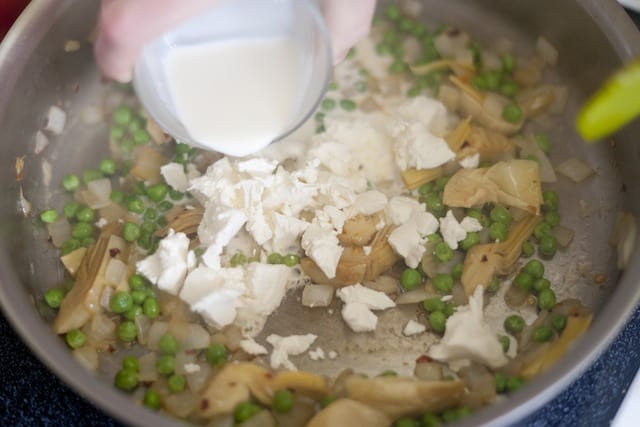 Now, add some cooked hot pasta….
… fresh arugula and bright lemon zest.
Lemony Artichoke and Pea Pasta
A light and easy pasta recipe with bright lemon, artichokes and peas.
Created By:
Joanne and Adam Gallagher
You Will Need
1 pound pasta
2 tablespoons butter
1/2 cup chopped onion
1/4 teaspoon red pepper flakes
1 cup jarred or canned artichokes, quartered
1 cup frozen peas, thawed
3 tablespoons water
1/4 cup cream
4 ounces goat cheese
1 lemon, zested and juiced
1/2 cup arugula
salt and pepper to taste
Directions
Bring a large pot of salted water to the boil then cook pasta according to package directions. Drain pasta, reserving 1/4 cup of pasta water.
Melt butter in a large skillet over medium heat, add onions and red pepper flakes then cook until onions are translucent; about 3 minutes. Add artichokes, peas and water and cook 2 minutes.
Reduce heat, add goat cheese and cream then cook over low heat until cheese has melted. Add drained pasta to artichokes and peas then toss to coat. Use some or all of the reserved pasta water to help thin out the sauce so that the pasta is well coated with sauce.
Remove from heat, add lemon zest, juice and arugula, toss and season to taste with salt and pepper; serve immediately.