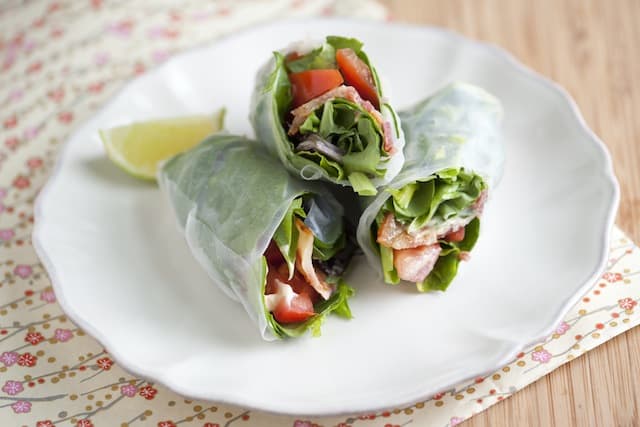 We can't step into our local Vietnamese restaurant without ordering the summer rolls… we love 'em. So light, so fresh and absolutely delish. One night after eating entirely too many summer rolls, we got to thinking about what else you could roll up in thin, light rice paper. Not too much brainstorming had to occur before we came to the conclusion that bacon, lettuce and tomato would be perfect.
And, perfect, they were!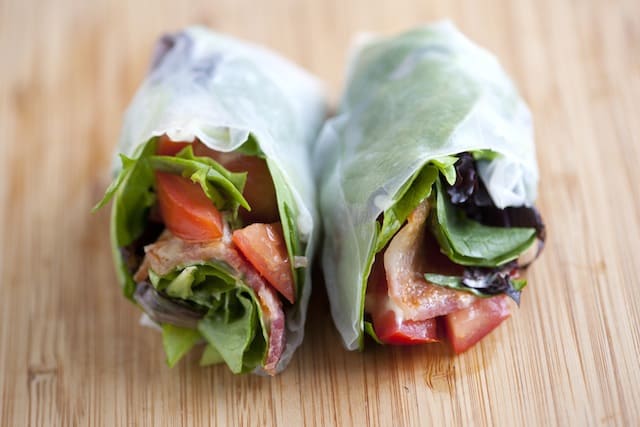 What are Rice Paper Wrappers and Where to Buy Them?
First things, first — You're going to need rice paper wrappers . Our local grocery store sells it in the International aisle, but you can also find it at Asian food markets.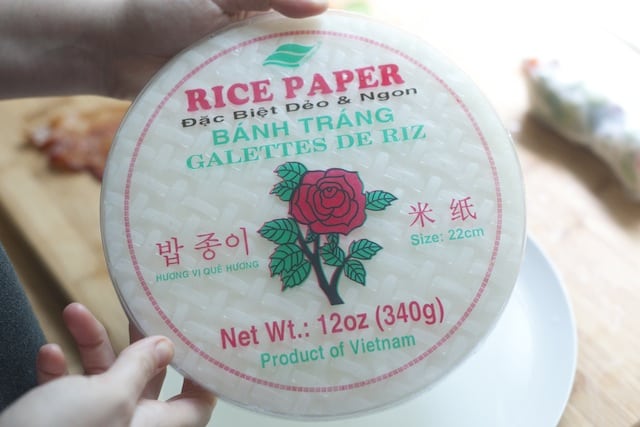 How do you Use Rice Paper Wrappers?
Rice paper wrappers have to be moistened before using. Grab a plate with a lip then fill with warm water. Take a sheet of rice paper and slide it into the water. Leave it for 5-10 seconds then remove it. It should soften and be pliable. Then, just fill with whatever you want, wrap and enjoy!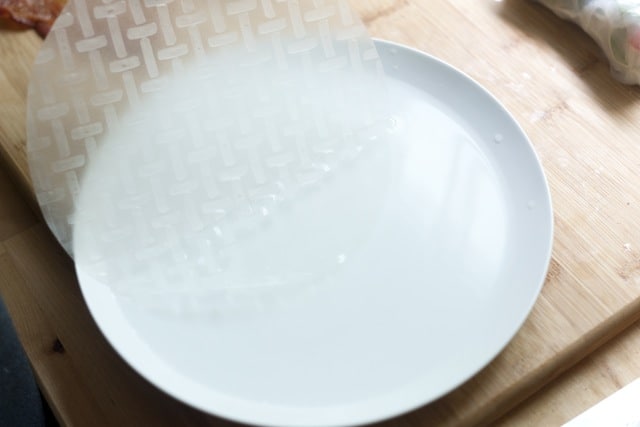 What if the Rice Paper Tears?
If the rice paper tears a bit, don't worry, just overlap the two torn edges and continue on like nothing happened.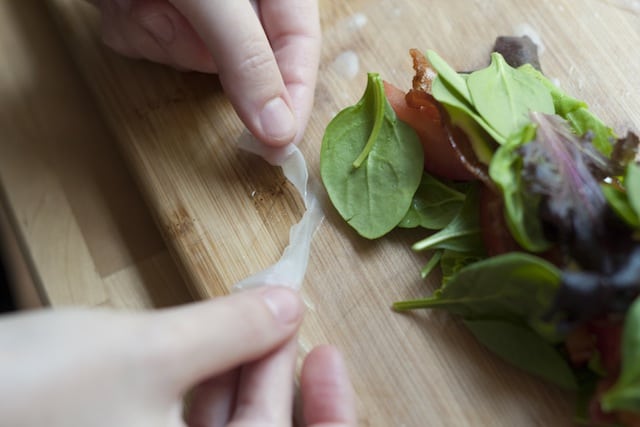 BLT Summer Rolls
We use rice paper (spring roll) wrappers for this, you can find them in the Asian or international section of your grocery store or at Asian markets. We've added a bright and spicy mayo to these, but if you would prefer, use regular mayonnaise instead. The rolls will still be delicious! You can make these up to 3 hours ahead of time. Cover rolls with a damp paper towel or clean dishcloth.
Created By:
Joanne and Adam Gallagher
You Will Need
4 8-inch rice paper (spring roll) wrappers
2 cups packed shredded or baby lettuce leaves
1 large tomato, cut into 1/4-inch slices
4 strips cooked thick-cut bacon
For the Lime Mayonnaise
1/4 cup mayonnaise
juice of 1/2 a lime
1-2 teaspoons Sriracha chili sauce
salt to taste
Directions
If making your own lime mayonnaise, combine mayonnaise, lime juice and 1 teaspoon of chili sauce. Taste for spiciness then add more chili sauce if needed. Season with salt. Store covered in refrigerator and keep up to a week.
Dip a rice paper into a plate of warm water for 5-10 seconds; shake off excess water and place on a clean kitchen towel or cutting board. Stack shredded or baby lettuce leaves on the lower third of the rice paper. Add tomatoes then a strip of bacon. Spread about 2 teaspoons of lime mayonnaise then top with some more lettuce.
Fold the bottom of the rice paper up over the lettuce, tomato and bacon. Fold in the sides, then roll up. Repeat with remaining ingredients. If one of the wrappers rips, carefully overlap the two edges then continue to assemble the roll.