Smashed Avocado Toast with Egg
You'll love this smashed avocado toast with egg! Thanks to a hard-boiled egg, flaky salt, lemon, and pepper, it is healthy, protein-packed, delicious, and has significant sticking power! Jump to the Avocado Toast with Egg Recipe or read on to see our tips (including how to choose avocados).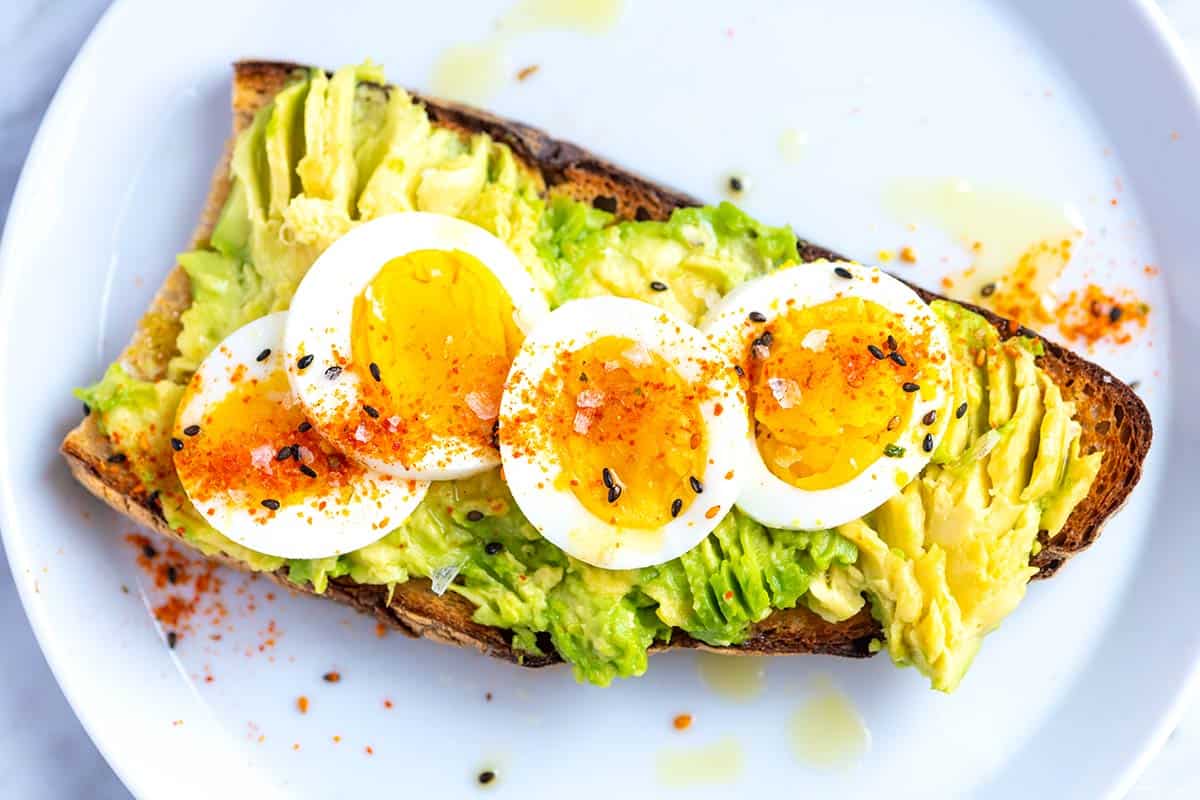 It's no secret that we love using avocados around here. We've already shared our favorite guacamole, avocado salsa, and have even made a pasta sauce with them. Now we're sharing our "house avocado toast."
YOU MAY ALSO LIKE: Our Avocado Egg Salad Recipe swaps most of the mayonnaise in classic egg salad for creamy avocado. It has rave reviews!
How to Make the Best Avocado Toast
The star of avocado toast is the avocado, so it's essential you use ripe avocados. Nobody likes slicing into an avocado and finding it's underripe or worse, brown!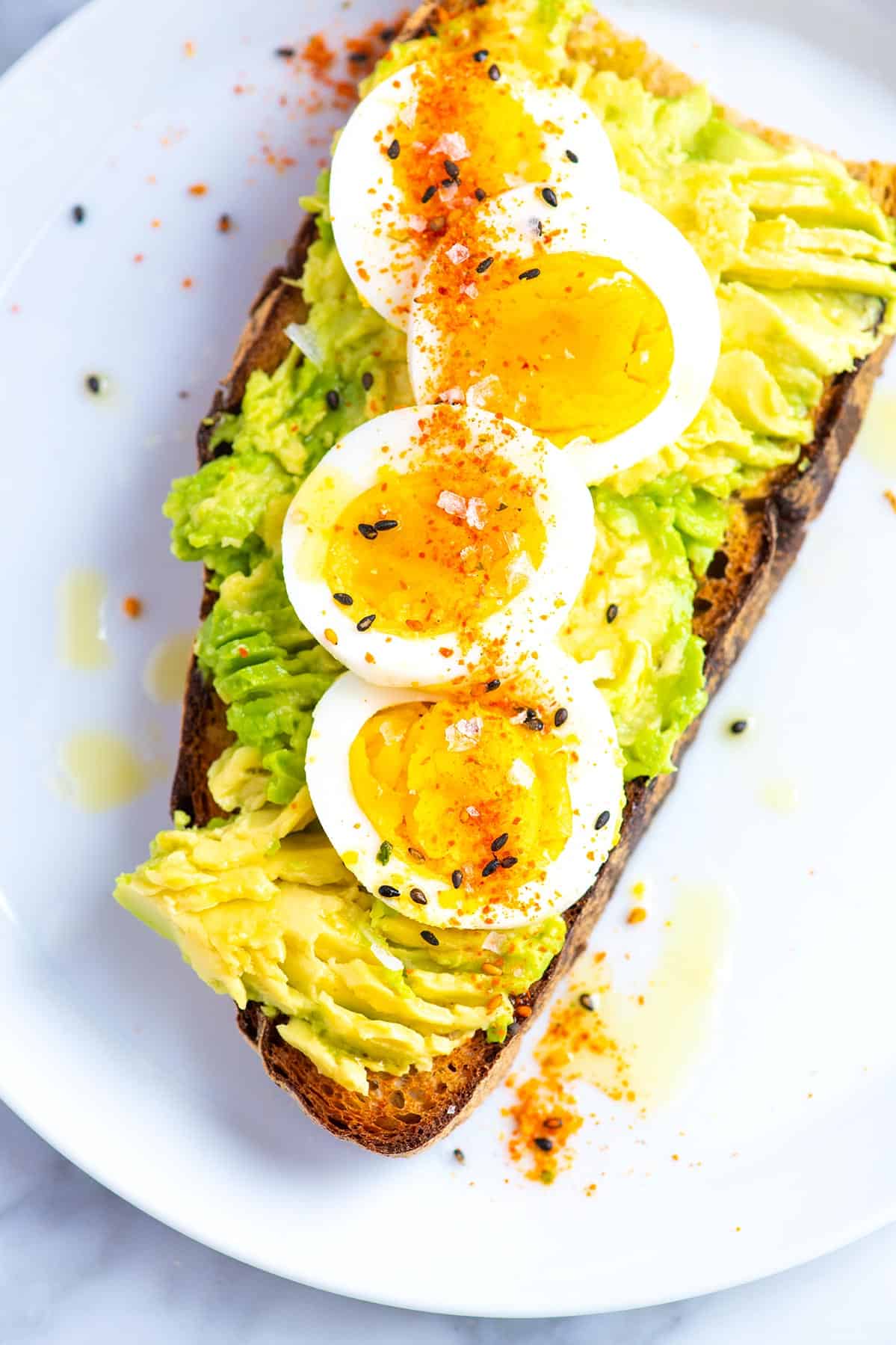 Here's our quick rundown of telling whether or not an avocado is ready:
Gently squeeze the avocado with the palm of your hand (don't use your fingertips, they will bruise it). If it yields slightly, it's ready to eat. If it doesn't yield and feels firm, it needs a day or two. If it gives easily, it's probably overripe and possible brown inside.
Check under the stem. Use your fingers to pull the stem at the top of the avocado gently. If, when you remove it, it's green underneath, you've found an avocado that's ready to eat. If it's hard to remove, it needs a couple of days. If it's brown underneath, the avocado is overripe.
If you've found yourself a ripe avocado, then you're well on your way to fantastic avocado toast. All you need is a toasted slice of bread, mashed avocado and a bit of salt. I'd be happy with this any day, but it's fun to play with other variations.
For our house version, we add a few more ingredients:
The hard-boiled egg adds protein and significant sticking power. We love that the eggs can be made well in advance. Did you know that you can store hard-boiled eggs up to a week? By investing 15 minutes earlier in the week, we can have a batch of boiled eggs ready in the fridge, which means we can make this avocado toast in under 5 minutes. A perfect breakfast, lunch or dinner. (See our recipe and video for how to cook hard-boiled eggs.)
I love how lemon cuts through the richness of the avocado and egg. If you don't have a lemon, fresh lime is also a great alternative.
Some pepper is a must. In our photos, we used Togarashi spice blend, which is a spicy blend of dried chili peppers, sesame seeds, orange peel and other spices. We buy ours in the international section of our grocery store. You can find it in spice shops and online, as well. If you don't have Togarashi, any pepper blend will work. Ancho chili powder, chipotle powder, and even black pepper. A dash of hot sauce also does the trick.
And that's it, our house avocado toast recipe. We hope you love it. If you have suggestions for what else to add to avocado toast, share them in the comment section below.
Avocado Toast Recipe
You can store hard-boiled eggs up to a week. Think about making one larger batch, so you're ready to make avocado toast. Swapping the hard-boiled egg for a fried or poached egg is also a great idea.
You Will Need
1 slice of bread, toasted
1/2 ripe medium avocado
Small squeeze fresh lemon juice
1 hard-boiled egg, see our tutorial for how to cook hard-boiled eggs
Favorite pepper blend, we use Togarashi seasoning blend
Drizzle extra-virgin olive oil
Salt, to taste
Directions
Use a fork to smash the avocado down onto the toasted bread slice. Scatter a small squeeze of lemon juice over the avocado.

Slice the hard-boiled egg into coins, and then place them on top of the smashed avocado. Finish by sprinkling a little pepper, salt, and a very light drizzle of olive oil on top of the egg.
Adam and Joanne's Tips
Store leftover avocado: If you still have it, leave the pit in, and then cover the cut side tightly with plastic wrap. To be extra safe, add a little fresh lemon or lime juice to the flesh before covering with plastic. Keep it in the fridge up to a day (you might get lucky with two days).
Nutrition facts: The nutrition facts provided below are estimates. We have used the USDA database to calculate approximate values.
If you make this recipe, snap a photo and hashtag it #inspiredtaste — We love to see your creations on Instagram and Facebook! Find us: @inspiredtaste
Nutrition Per Serving:
Serving Size
1 toast
/
Calories
309
/
Total Fat
21.2g
/
Saturated Fat
4g
/
Cholesterol
186mg
/
Sodium
310.1mg
/
Carbohydrate
22.4g
/
Dietary Fiber
7.7g
/
Total Sugars
3.3g
/
Protein
7.7g
Food Travel: Our Lives Outside the Kitchen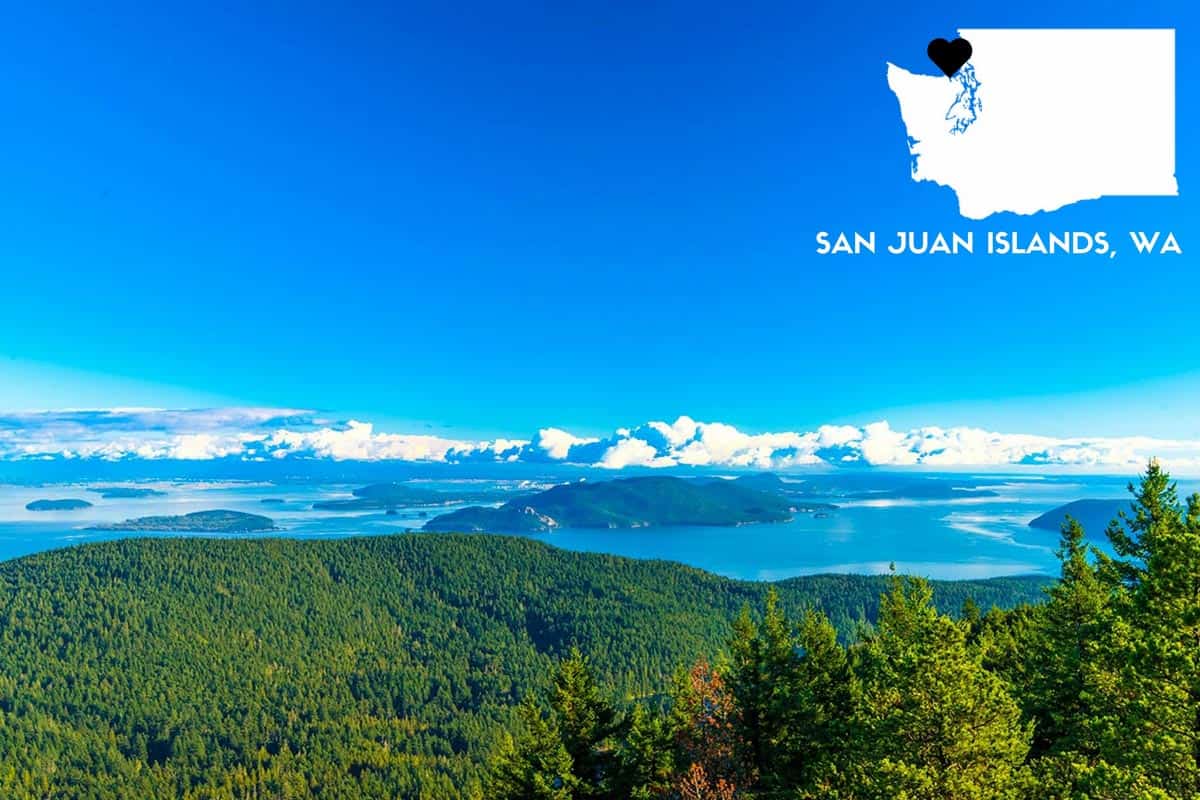 We spent 5 days exploring the San Juan Islands in Washington State. See what we did and where we ate while we were there. Read More…
Previous Post: Seared Scallops with Garlic Basil Butter
Next Post: Easy Basil Pesto Recipe with Lots of Tips