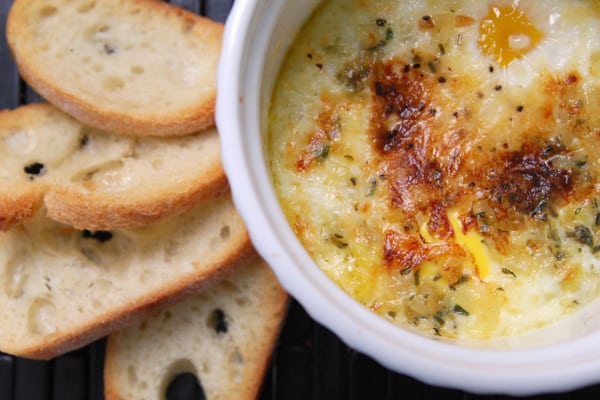 Welcome back from the holidays!  How was it, if it was anything like ours it consisted of way too much food, chocolate, fires, and did I mention way too much food!  As usual, our holiday was not so traditional, and definitely had its  fair share of interesting moments.  One of the most exciting was yesterday.  You see, we are wimps when it comes to cold weather and have been known to complain as soon as the temperature drops below 50 degrees.  So, as we are lucky enough to have our own wood-burning fireplace at home, we use it a lot…  Over the holiday break we had managed to use our fireplace so much, it became obvious that we needed to clean out all the ash.
Now, before I tell you this, please understand, we know that you need to make sure the ash is not hot and you need to be careful not to miss an amber or two that still may have the ability to smolder or I don't know …  catch something on fire and we know you should wait a significant amount of time since your last fire before you remove the ash, and yes we know there are specific metal pails you can buy to ensure that even if there is a hot amber you can ensure nothing bad will happen since the ash is contained in a non-flammable object …  we thought we waited long enough …. nothing was hot …. we checked twice … Adam cleaned out the fireplace … we placed the bag of ash by our door… we smelled smoke and now, after some very anxious moments we have a small section of melted carpet …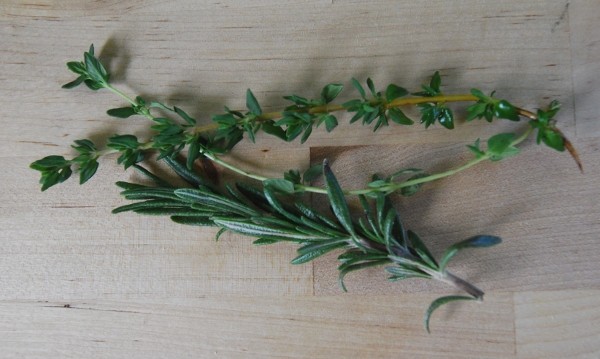 Our day started so well, we had baked eggs with Parmesan, thyme and rosemary for a late breakfast and ate them with some crunchy french bread.  Then, as you just learned, the day went slightly down hill, we now have a very brown spot on our carpet and a hint of burning carpet smell in the air, but with a new rug and some air freshener plus our awesome  breakfast, we think in all it was a good day.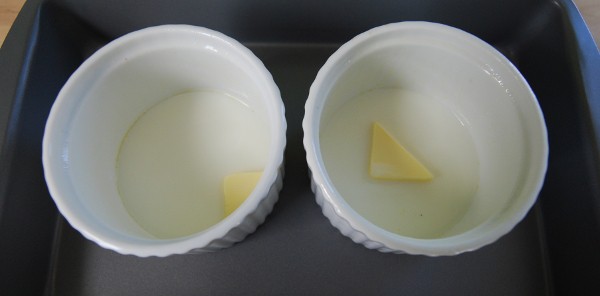 In essence, this is really a light dish, but with the addition of sauteed shallots, the herbs and a little Parmesan, the eggs are transformed into a decadent and rich dish.  It is versatile too, just think of all the different options you have.  What about  tex-mex style baked eggs, with tortillas, some beans, salsa, cheese and maybe a bit of avocado on top or we could add some herbed goat cheese to the mix and use pita chips instead of bread for dipping …
Baked Eggs with Parmesan, Thyme and Rosemary
You Will Need
4 eggs
1/4 cup milk (or light cream)
1/2 tablespoon butter
2 tablespoons diced shallots
1/2 teaspoon chopped fresh thyme
1/2 teaspoon chopped fresh rosemary
1 tablespoon grated parmesan
Salt and pepper
Toast for serving
Directions
Preheat oven to 375 degrees. Prepare 2 ramequins (ovenproof cups) by equally distributing the milk and butter between each dish then set aside.
In a small pan over medium heat, cook the shallots for about 3 minutes or until translucent, then add the thyme, rosemary and a small pinch of salt and pepper. Remove from the heat and set aside.
Carefully crack 2 eggs into each of 2 small bowls (these bowls do not need to be oven safe) without breaking the yolks then set aside.
Once the oven has preheated, place the two oven-safe ramequins with milk and butter into the oven for 2 minutes, until the butter has melted and the milk is hot. Carefully and quickly, add the cracked eggs to the ramequins, 2 per dish. Then, sprinkle the eggs with the shallot and herb mixture and top with parmesan cheese. Place the ramequins back into the oven for about 10-12 minutes or until the egg yolks are slightly runny and the egg whites are just set.
Note: For a browned crust on top, remove the eggs from the oven about 3 minutes early and place them under the broiler for about 1 minute until the tops are brown and the egg whites are set.