These little tomato, watermelon and basil skewers are the perfect handheld appetizer. Jump to the Tomato, Watermelon and Basil Skewers Recipe or read on to see our tips for making them.
I love how fresh and easy these little skewers are. You can keep them simple or add cheese — a cube of feta cheese or a mozzarella ball are perfect.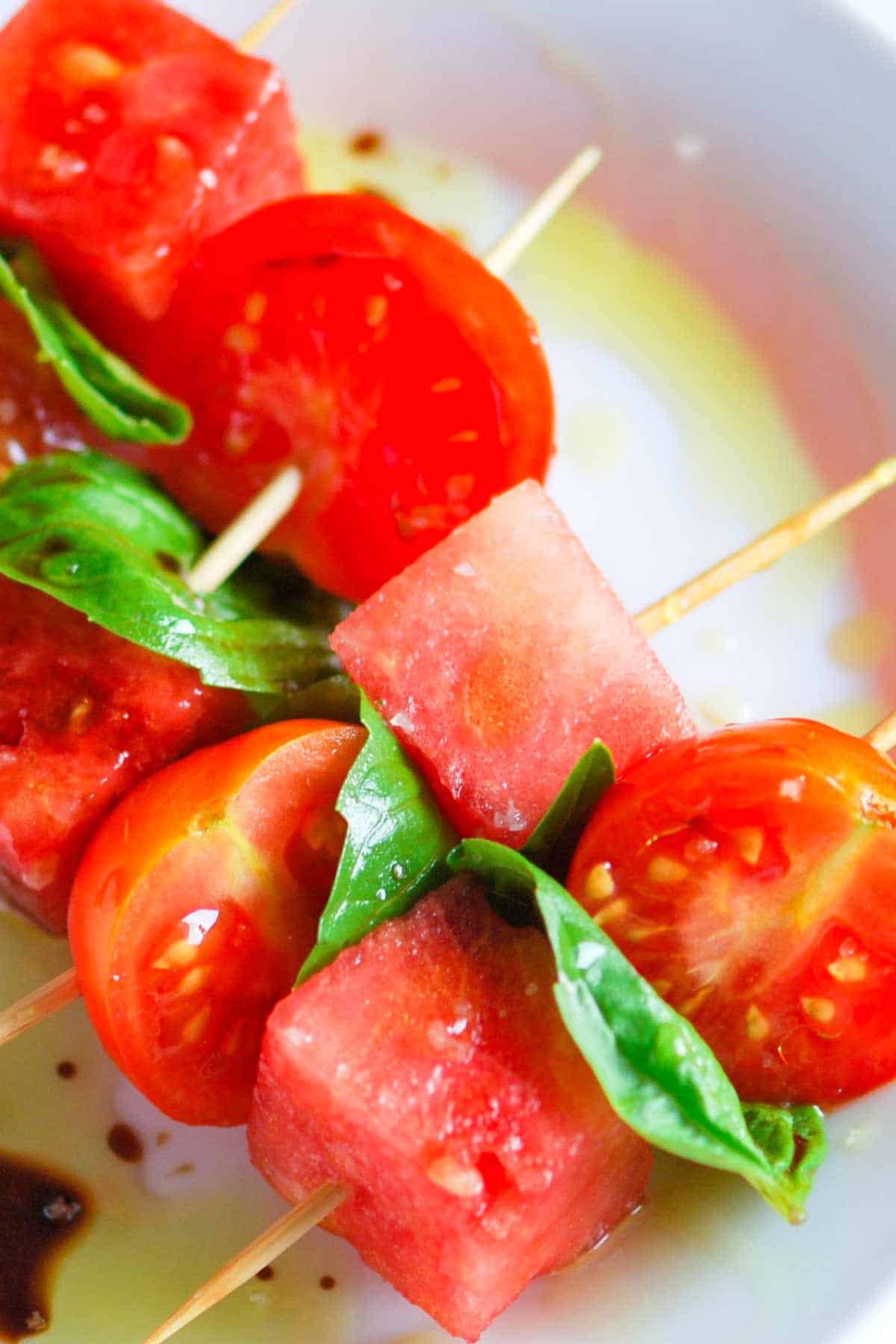 YOU MAY ALSO LIKE: How to make our favorite bruschetta with tomatoes and basil. Plus, five easy tips for how to make it best. Jump to the Tomato Bruschetta Recipe.
Recipe updated, originally posted June 2010. Since posting this in 2010, we have tweaked the recipe to be more clear. – Adam and Joanne
Tomato, Watermelon and Basil Salad Skewers
These make a great handheld appetizer. For a salad, skip the skewers and toss everything into a serving bowl. For another spin, add a cube of feta cheese or a mozzarella ball.
You Will Need
12 small cubes seedless watermelon
6 cherry tomatoes, halved
12 small basil leaves
Balsamic vinegar
Extra-virgin olive oil
Sea salt
12 medium-length wooden skewers
Directions
1Slide 1 watermelon cube, a basil leaf and a cherry tomato half onto each skewer. Arrange on a plate then lightly drizzle balsamic vinegar and olive oil on top. Season with salt and serve.