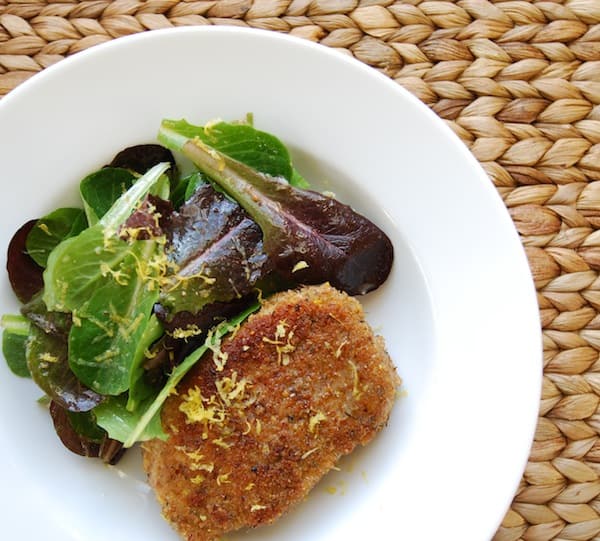 Well, its snowing….again.  I know, I know, those of you who live out West or maybe near the Great Lakes are just shaking your head…but, Adam and I live in Old Town, Alexandria and grew up in Annapolis, MD, both places that when we were in elementary, middle and high school would cancel or delay school for 2 inches of snow (we never complained).  Lately though, we have had way more than 2 inches of snow…so far, I think we are over 30 inches.  There have been numerous ridiculous names given to the season around here, like "snowmaggedon,"  "winter fury," and my personal favorite, "winter wallop" … seriously, where do they come up with this???  It's like all meteorologists have to go through a "catchy name 101" class in college.  Anyway, with all the snow, we have been snowed in today…which means no work, a whole day to cook in the kitchen and even with the weather outside, enough light coming though our windows to take photos.  So, we took a look in the fridge and came up with what we believe would be a perfect Valentine's dinner for two.  It's very quick, pretty easy, light, and leaves room for a fantastic dessert and a bottle of wine.

Pork Milanese: a quick, easy and delicous meal
Created By:
Joanne and Adam Gallagher
You Will Need
3-4 3/4-inch boneless pork chops
4 slices multi-grain bread (substitute 1 cup store-bought bread crumbs)
2 tablespoons Herbs du Provence (substitute Italian Seasoning)
1 egg
1/2 cup flour
4 tablespoons olive oil
salt and pepper
Simple Lemon Salad
3 cups baby romaine lettuce
1 lemon
3 tablespoons olive oil
1 teaspoon Dijon mustard
salt and pepper
Directions
Use a food processor to make breadcrumbs from the slices of multi-grain bread then place the breadcrumbs into a dish add the Herbs du Provence, stir and set aside. Place the flour into another dish and set aside. In a medium bowl, beat the egg and set aside.
Preheat a large oven-safe saucepan to medium. Add the olive oil.
Lightly sprinkle salt and pepper on each side of the pork chops.
Using tongs or your fingers place each pork chop into the flour to lightly coat (you only want a thin coating of flour, brush off any excess flour). Then, dip the pork chop into the egg to coat and place it into the seasoned breadcrumbs until the pork chop is completely covered in bread crumbs.
Next, carefully place each pork chop into the hot olive oil. Allow the chops to cook for 3-4 minutes on each side or until lightly browned then turn each chop and cook the other side for another 3-4 minutes or until cooked through. Remove the pork chops from the pan and allow to rest covered in aluminum foil for 5-10 minutes. Serve with a light salad.
Simple Lemon Salad
Use a microplane to zest the lemon and set aside. Cut the lemon in half and squeeze about 3 tablespoons of lemon juice (usually 1 lemon) into a bowl. Add the olive oil and mustard then a pinch of salt and pepper. Whisk everything together until combined and taste, you may need to add a little more salt or pepper. Once you are happy with the taste, pour the dressing all over the lettuce and toss. Serve the dressed salad with the pork then sprinkle a little lemon zest on top.