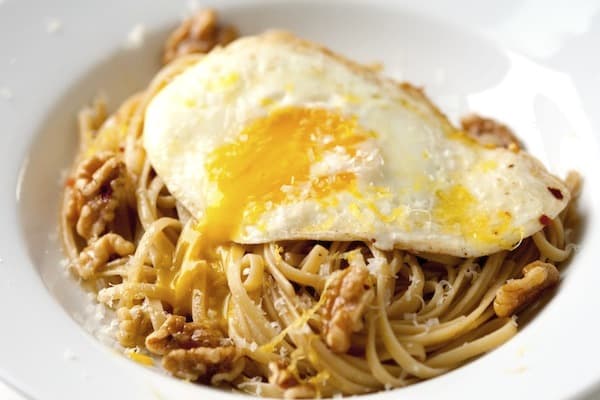 We are currently sitting in one of those really uncomfortable chairs next to a gate in the airport, you know, the one that moves every time someone else sits down. Not to worry, though, we are on our way to Nashville for Food Blog Forum, held this weekend. We are so ready — awesome people, great food and endless conversations about what we love: food blogging and our community.
By the way — If you have any awesome restaurant/food truck/BBQ joint suggestions send 'em over! We are ready, bring it on Nashville!
Here is a quick recipe for you. Butter? Check. Garlic? Check. Eggs? Check. How could we go wrong?
Ever wondered what brown butter is? You should check out our post What is brown butter and How to Make It.
How to make Brown Butter Pasta with Walnuts
Add butter, one whole garlic clove and some crushed red pepper flakes to a pan over medium heat.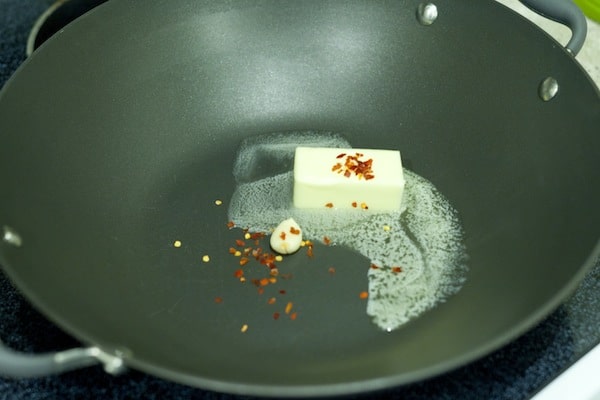 Once the butter has melted, throw in the walnuts.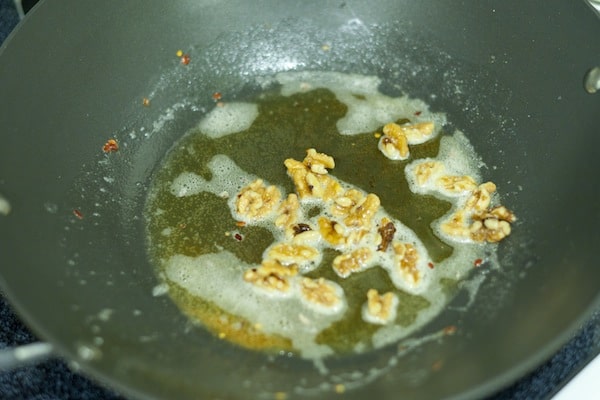 Once toasted, remove the walnuts and reserve for later. Discard the garlic, and then add two eggs to the butter. Cook the eggs so that the whites are solid, but the yolks are still nice and runny.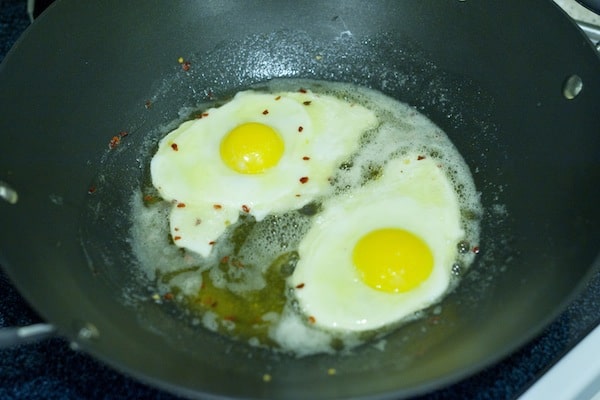 Transfer the eggs to a plate, then toss the butter with cooked pasta and serve with walnuts, eggs and some grated Parmigiano-Reggiano cheese on top.
*Recipe Adapted from Leite's Culinaria

Brown Butter Pasta with Walnuts
You Will Need
4 ounces linguine or spaghetti
1/2 cup unsalted butter
1 garlic clove, skin removed
1/4 teaspoon crushed red pepper flakes
1/2 cup walnut halves
2 eggs
Parmigiano-Reggiano cheese, to taste
salt, to taste
Directions
Bring a large pot of salted water to a boil and add pasta;cook according to package directions.
Melt butter in a large skillet over medium heat. Add garlic clove, red pepper flakes and walnuts; cook 6-8 minutes until walnuts are toasted.
Using a slotted spoon, transfer walnuts to a bowl and then discard garlic clove.
Crack eggs into butter and cook until whites are set but the yolks are still runny. Remove eggs and transfer to a plate.
Add cooked pasta to the skillet and toss in browned butter.
To serve, top pasta with one egg, a few walnuts and freshly grated Parmigiano-Reggiano cheese on top.