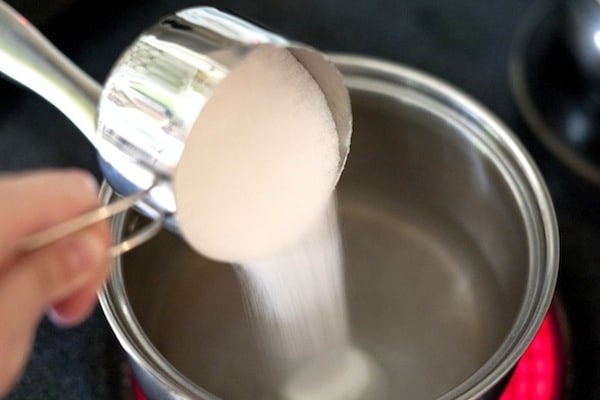 For your basic simple syrup recipe, you need two ingredients: water and sugar. The ratio of water to sugar can vary, but we usually stick to equal parts water to sugar. For 1 cup of sugar, we use 1 cup of water. That's it.

For 1 1/2 cups of simple syrup, combine 1 cup of water with 1 cup of sugar. Note: In case you were wondering, chemistry is to blame for the missing 1/2 cup -- You would think 1 cup of water + 1 cup of sugar would equal 2 cups, but it doesn't, chemistry is like that sometimes.
Created By:
Adam and Joanne Gallagher
You Will Need
1 cup water
1 cup granulated sugar
Directions
Combine water and sugar in a saucepan over medium-high heat.
Bring the mixture to a boil and stir until the sugar has dissolved in to the water. Cool before using. Store covered in the fridge for 3-4 weeks.