We don't have any kids yet, well, unless you count a four-legged fluffy orange cat as one. But, that doesn't mean we can't throw together a kid-friendly snack here and there. We made these cute little pizza pockets for Pillsburyand fell in love with how easy and tasty they were. In fact, we like them so much that we're thinking of bringing these to a party next week. There aren't any kids invited, but we are certain everyone will be happy …I mean, we are all just kids at heart anyway.
Need another easy recipe? How about our Easy Black Bean Pizza with a simple salad drizzled with ranch dressing on top? Or maybe these adorable daisy sandwiches would work for you?
Enjoy!
-Joanne
How to make Ham and Broccoli Pizza Pockets
Buy a can of biscuit dough (try not to jump when you open it, Joanne does … every time), then use the tips of you fingers to press the biscuit into a flat circle.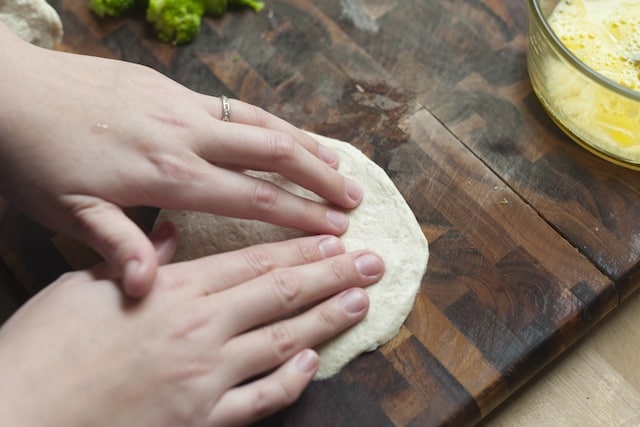 Next, add some pizza (or pasta) sauce, ham, thawed frozen broccoli florets and cheese to the middle of the biscuit round.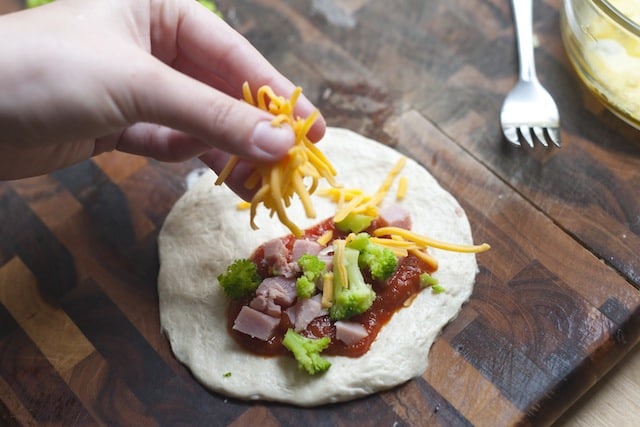 Fold one side over the filling and crimp the edges with a fork.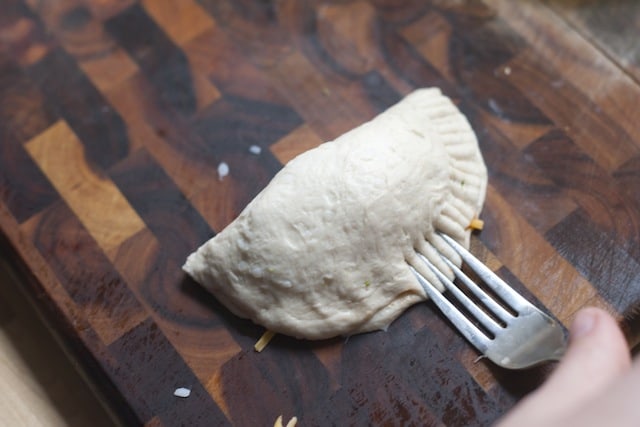 Brush on a some egg wash so the tops become shiny and golden brown in the oven. To make the egg wash, just whisk an egg really well. Now, bake in the oven until puffed and golden brown.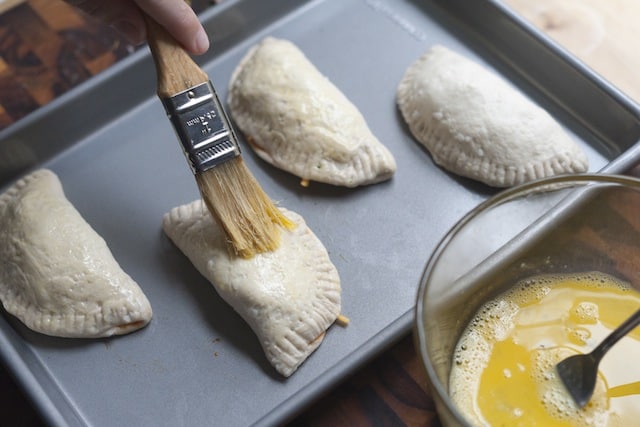 Easy, right? Make sure you serve them with a side of extra sauce!
Adam

Ham and Broccoli Pizza Pockets
Make these cute little pockets for a kid-friendly snack or for an easy finger food at your next party. We usually serve these next to a bowl of extra pizza sauce, just in case someone wants to dip.
Created By:
Adam and Joanne Gallagher
You Will Need
1 (16.3 oz) can Pillsbury Grands Homestyle Buttermilk Reduced Fat Biscuits
1 cup tomato pizza or pasta sauce
3/4 cup frozen chopped broccoli, thawed
3/4 cup diced ham
1/2 cup shredded 2% cheddar cheese
1 egg, beaten
Directions
Heat oven to 425 degrees F.
Combine 1/2 cup pizza sauce, ham, broccoli and cheese in a medium bowl.
Flatten each biscuit into a 5-inch round circle and top half of each with 1 to 2 tablespoons of the ham and cheese filling. Fold empty side of biscuit over the filling and press to seal. Use a fork to crimp the edges. Pierce a small hole in the top of each pocket then lightly brush the tops of each pocket with egg and bake in oven for 10 minutes until golden brown. Serve with remaining 1/2 cup of pizza sauce.