Ultimate Easy Chicken Parmesan Recipe
Gooey cheese and fresh basil tops crisp breaded chicken breasts lying on a bed of light marinara sauce. This friends, is serious comfort food. Jump to the Easy Chicken Parmesan Recipe. Or, watch our quick recipe video showing you how to make it.
Homemade chicken parmesan is totally doable — just keep the following in mind.
You May Also Enjoy our 3-Ingredient Tomato Soup Recipe. You wouldn't think that three ingredients — butter, onion, and tomato — can come together to make such a velvety and delicious tomato soup, but let me tell you. They can.
How to Make the Best Chicken Parmesan
After making a few mistakes, ourselves, we've narrowed down a few tricks to make the best chicken parmesan. They're all simple enough, but wow do they make a difference.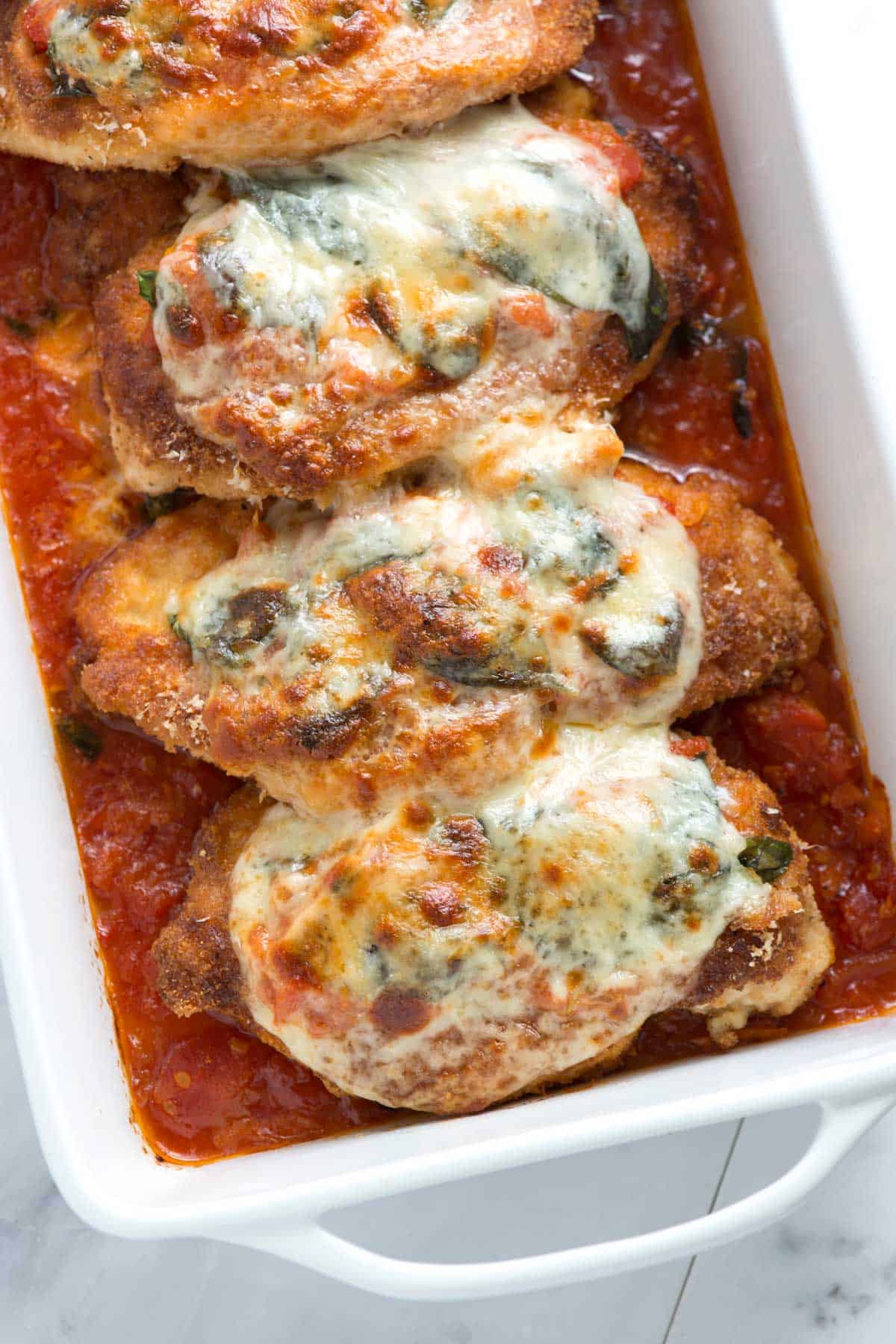 Salt and Pepper Are Your Friend
Whenever we bread chicken (or other meats and veggies), we always go heavy on the seasoning. Breading the chicken is a three part process. The chicken is dredged in flour, dipped in egg, and then is tossed in breadcrumbs and a little parmesan before pan frying.
Fortunately, that means there are lots of chances to season the chicken. First, we lightly season the chicken itself. Then, we actually add salt to the flour and to the breadcrumbs. This way, not only is the chicken seasoned, but the breading is as well. Win!
Why You Should Use Marinara Sauce
For the sauce, we rely on a light marinara sauce. We make our own marinara sauce, but you could buy it at the store. Using a lighter sauce, like marinara won't weigh down the chicken.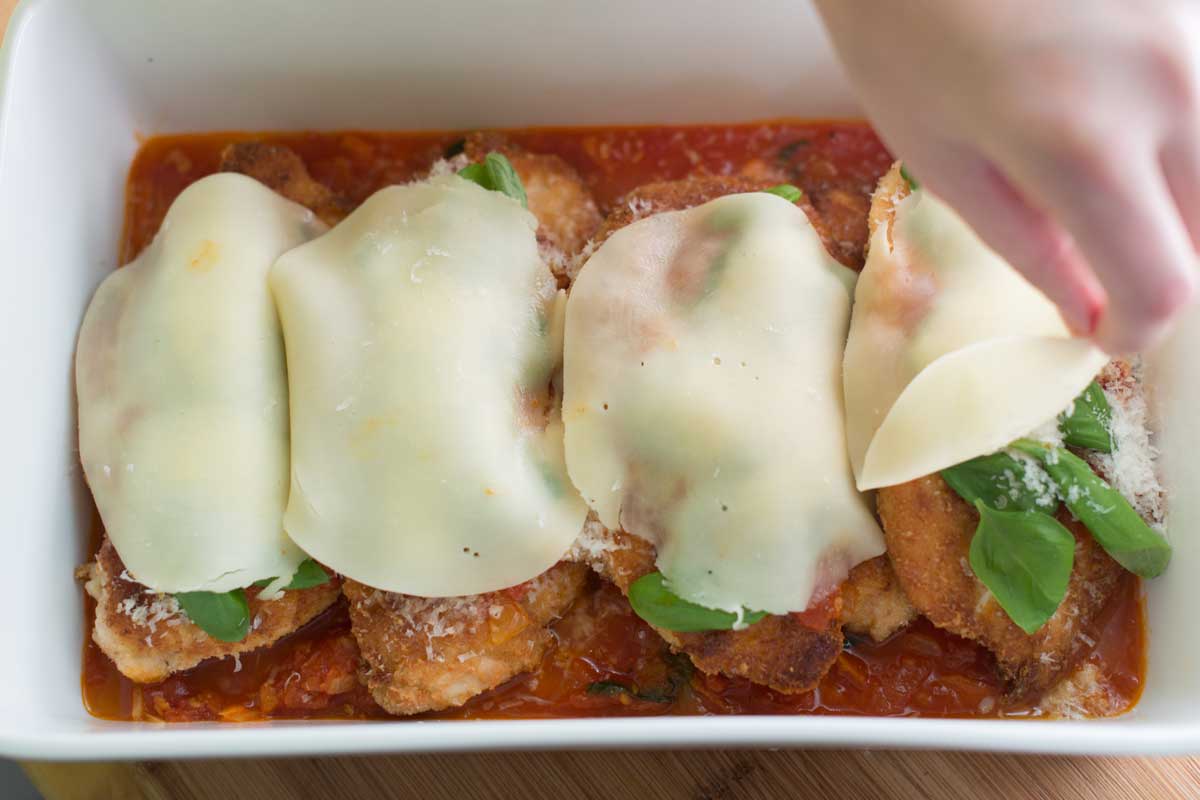 How Much Sauce To Add — Less Than You Think
We really like baking the chicken on top of sauce with only a tablespoon added to the top of the chicken. This way, the breading remains crisp, but you still get the extra flavors of the chicken baking on top of the sauce.
Cooking the Chicken — Or, How Not to Overcook the Chicken
Chicken parmesan is a two-part process. First the chicken is breaded and pan-fried. This makes the breading crisp and golden brown. After that, it is baked.
While the pan-frying does cook the chicken partially, it won't be completely cooked through. So, you really only need to bake long enough to complete cooking the chicken and to melt the cheese. We bake for 15 to 20 minutes. That's it.
For serving, we like to add a small side of pasta topped with warm marinara sauce or even crisp vegetables. The chicken is very filling so there's no need for lots.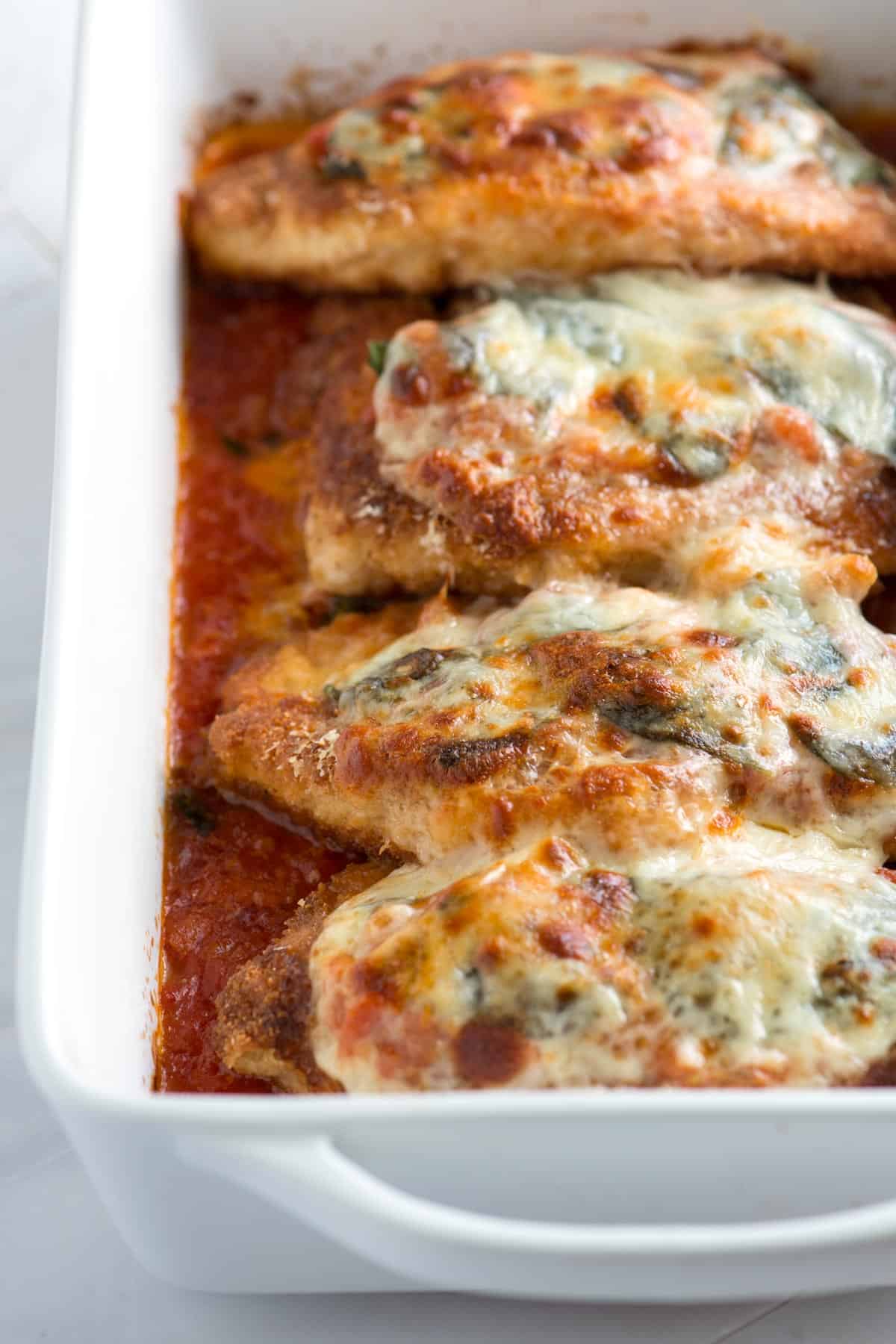 WATCH: How to Make our Easy Lemon Chicken Recipe
Recipe updated, originally posted April 2013. Since posting this in 2013, we have tweaked the recipe to be more clear and added a quick recipe video. – Adam and Joanne
Ultimate Easy Chicken Parmesan Recipe
This one is a classic — almost everyone we know has indulged in a plate of chicken parmesan, but not many have made it at home for themselves. We admit, it has a few steps to it, but they are so worth it. In this case, homemade is where it's at. For this recipe, we use our own marinara sauce since it is a little brighter and more fresh. (This can be done days or weeks in advance). If you're in a pinch, store-bought is great. If you plan to buy jarred marinara sauce, you will need to buy 2 jars. About 1/2 of one jar will not be used.
You Will Need
4 chicken breasts (about 1 1/2 pounds)
1 cup (130 grams) all purpose flour
1 cup (210 grams) dried breadcrumbs
2 ounces grated parmesan cheese, divided (about 3/4 cup)
2 large eggs
2 tablespoons milk
1/4 cup canola or vegetable oil, plus more as needed
4 cups marinara sauce, warmed, see our homemade marinara recipe
1/2 bunch fresh basil leaves
4 slices provolone cheese
Salt and fresh ground black pepper
Directions
Prepare Chicken

Place a chicken breast onto cutting board and lay a sheet of wax paper, parchment paper or plastic wrap over it. Pound the chicken breast with a flat meat mallet (you can also use a rolling pin or heavy bottomed pan), until it is about 1/2-inch thick. Repeat with remaining chicken breasts. Lightly season both sides of each chicken breast with salt and pepper.

To prepare a breading station, you will need three shallow dishes — we like to use round cake pans or pie dishes. Add flour and a generous pinch of salt to the first and mix well with a fork. Crack both eggs into the second dish then add milk. Use a fork to beat until frothy. Add breadcrumbs, 1/2 of the parmesan cheese and another generous pinch of salt and pepper to the third dish and use a fork to mix well.

To bread chicken breasts, dredge chicken in seasoned flour, and then dip them in the egg wash to coat completely, allowing excess to drip away from the chicken and back into the dish. Finally, dredge chicken in the breadcrumbs. Place breaded chicken onto clean plate or baking sheet.

Brown Chicken

Prepare a small baking sheet or large plate lined with paper towels for placing the browned chicken so excess oil is absorbed.

Find a skillet large enough so that all four chicken breasts can nestle into the pan comfortably. (If you do not have a pan large enough, use a medium pan and cook the chicken in batches). Add enough oil to the pan so that the bottom of the pan is covered.

Heat the oil over medium heat. Once the oil is hot and shimmers, add the chicken and cook 3 to 4 minutes on each side or until golden brown and crisp. When browned, place the chicken onto the bed of paper towels to absorb excess oil.

To Finish

Heat oven to 350 degrees F.

Ladle enough marinara sauce to coat the bottom of a 9×13 inch baking dish. Then, arrange place the browned chicken on top of sauce.

Add a generous tablespoon of sauce on top of each chicken breast then add a few basil leaves. Divide the remaining parmesan between the chicken breasts and finish with a slice of provolone cheese on top.

Bake the chicken, uncovered, for 15 to 20 minutes until the cheese begins to brown and an instant read thermometer reads 165 degrees F. Serve with pasta, additional sauce, vegetables or a sandwich roll.
Adam and Joanne's Tips
Nutrition Facts: The nutrition facts provided below are estimates. We have used the USDA Supertracker recipe calculator to calculate approximate values. We omitted salt from the calculations since you will need to add to your tastes. We assumed 6 servings.
If you make this recipe, snap a photo and hashtag it #inspiredtaste — We love to see your creations on Instagram and Facebook! Find us: @inspiredtaste
Nutrition Per Serving:
Calories
579
/
Protein
43 g
/
Carbohydrate
43 g
/
Dietary Fiber
4 g
/
Total Sugars
11 g
/
Total Fat
25 g
/
Saturated Fat
8 g
/
Cholesterol
157 mg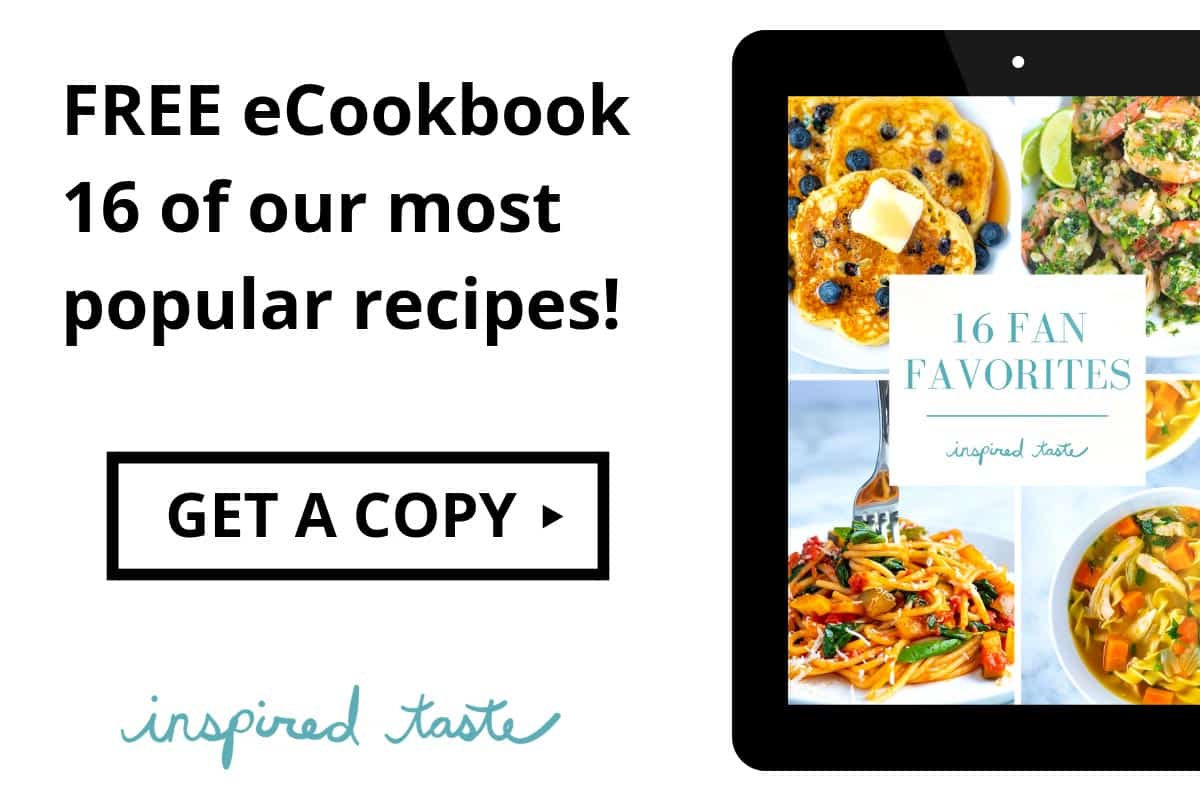 Don't Miss Our Latest Recipes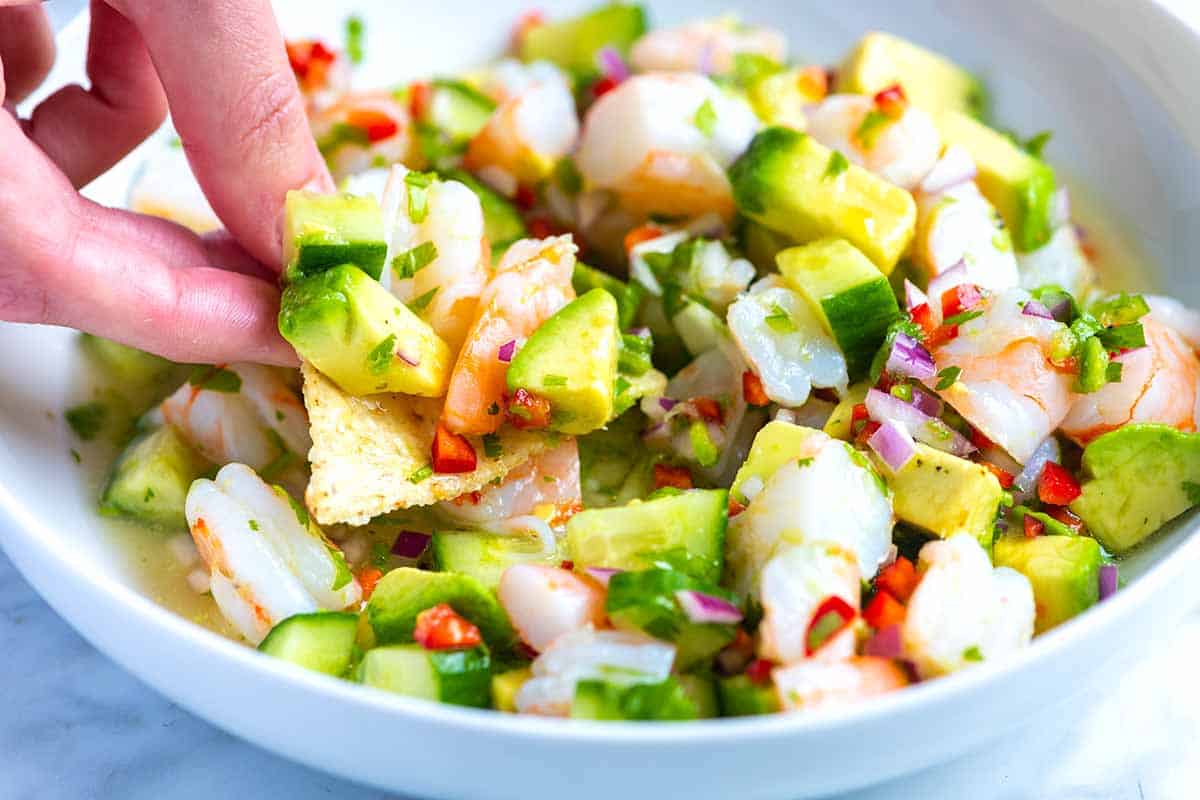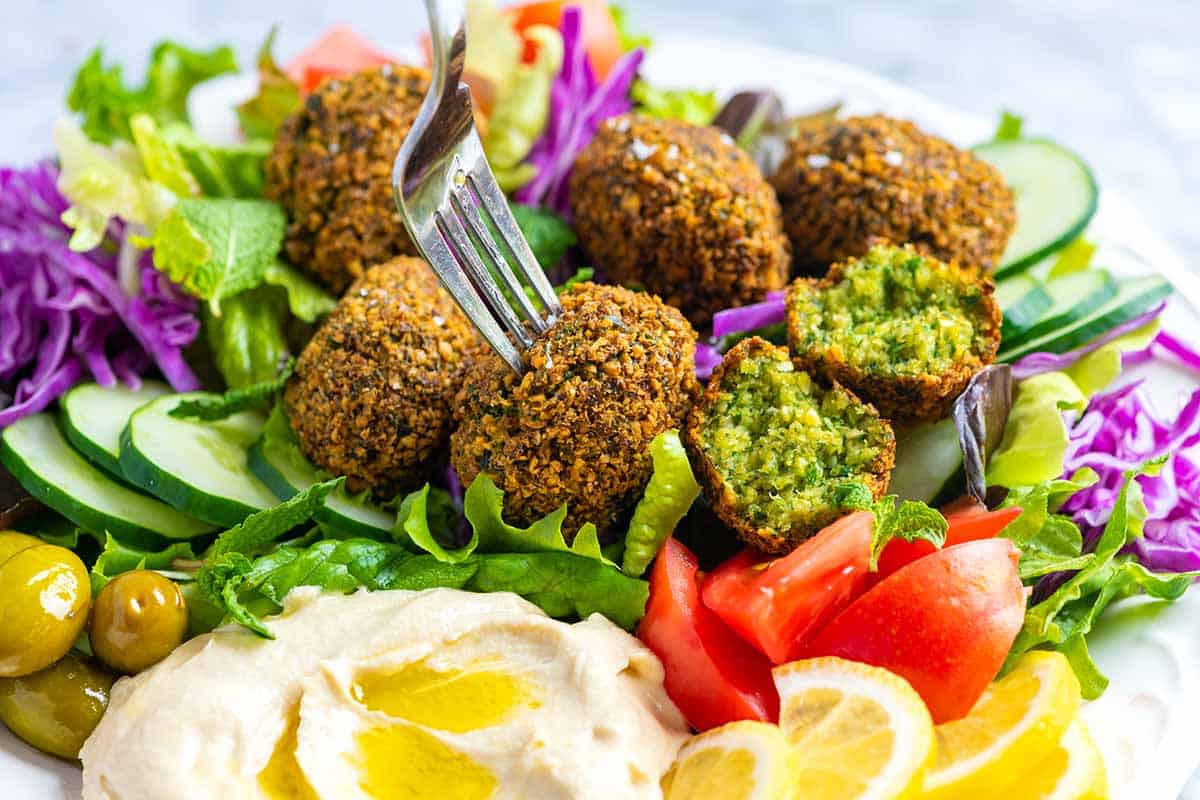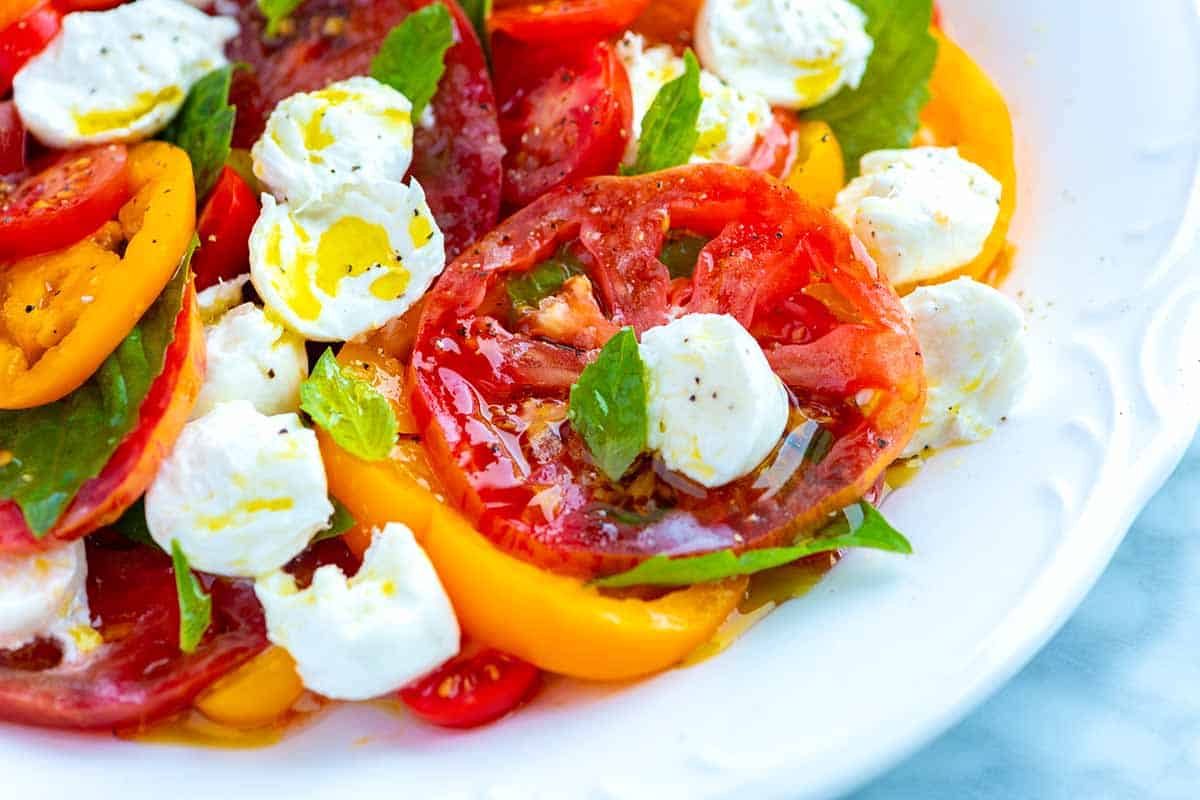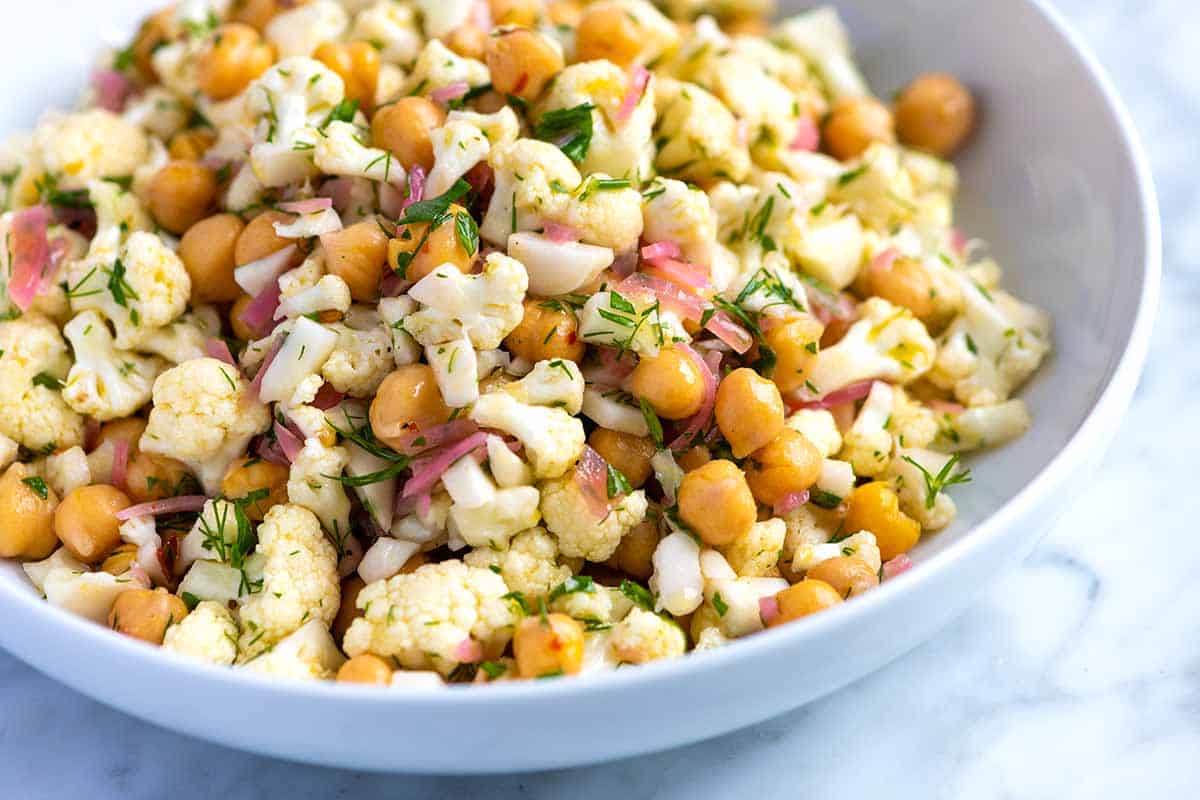 Previous Post: How to Bake Bacon Perfectly Every Time
Next Post: How to Make The Best Homemade Chocolate Chip Cookies