Easy glazed carrots recipe with pomegranate juice and cinnamon. Jump to the Easy Pomegranate Glazed Carrots Recipe or read on to see our tips for making them.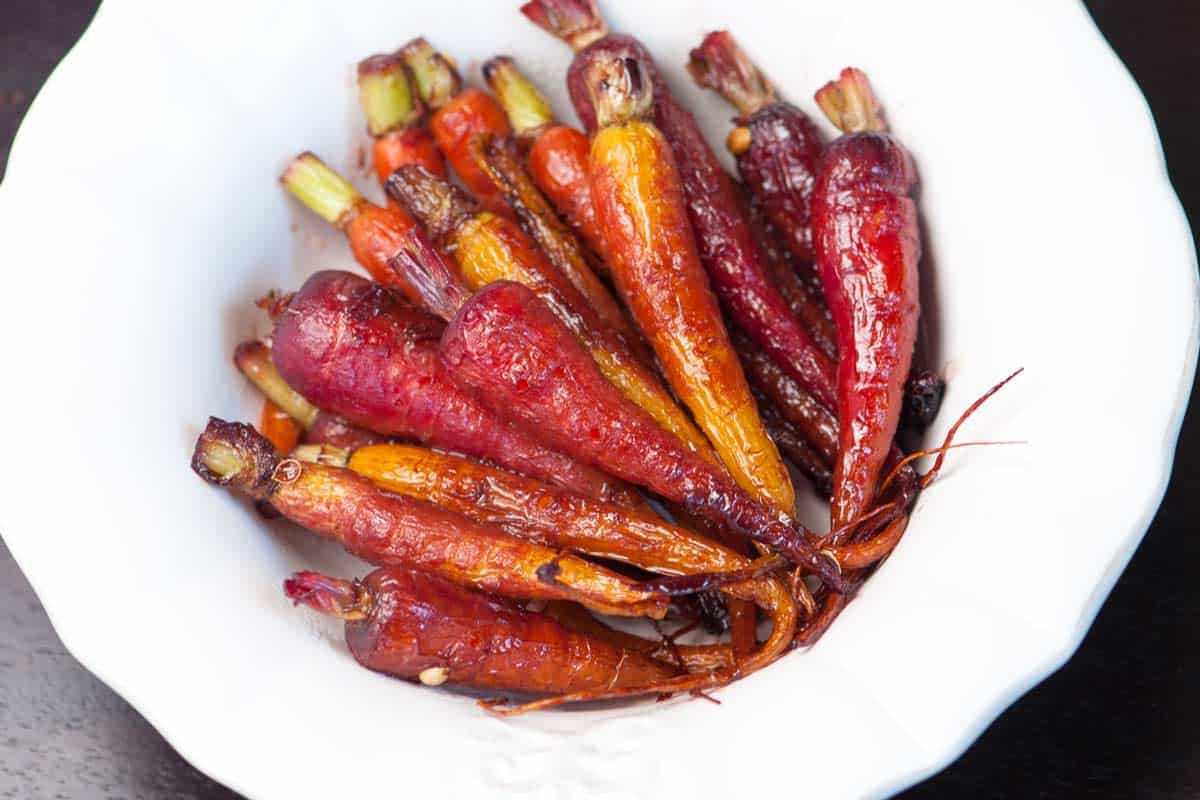 We are in serious withdrawal. It was only five days ago that our plane touched down at after a trip to Paris. Things were buttery, perfectly flaky, brewed properly and poured generously.  Wow, did we have a wonderful time.
As we try to get back into the swing of non-buttery things at home, we made these carrots with a twist – pomegranate!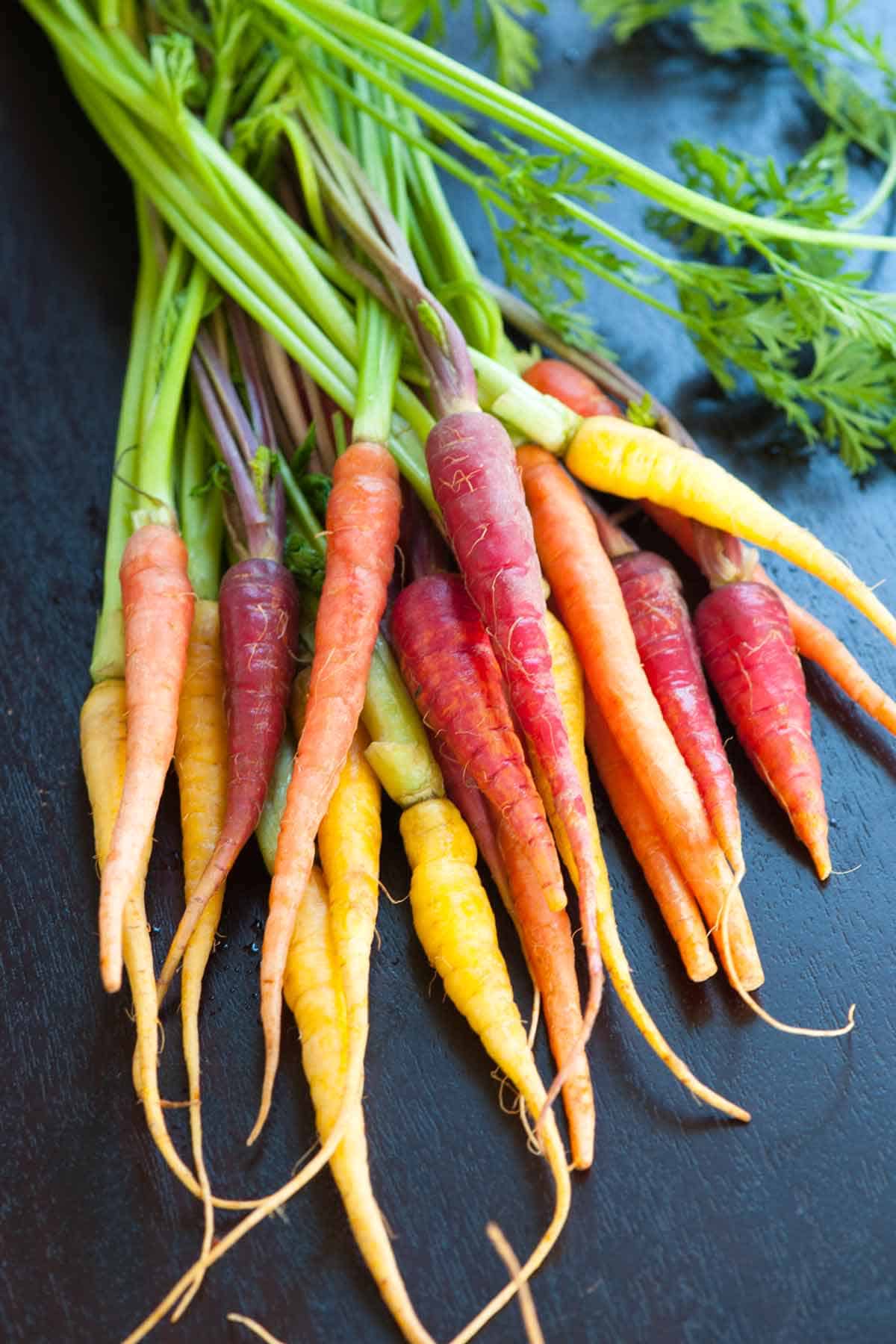 The pomegranate glaze is tart, but against the sweetness of the carrots, works so well.  They take just under 45 minutes to prepare and are striking and beautiful when served. They were perfect hot, but even better at room temperature. Give these a try the next time you have carrots in the house, you'll love them.
YOU MAY ALSO LIKE: A quick and simple recipe for roasted carrots with honey, spice and the most delicious tahini sauce drizzled on top. Jump to the Roasted Carrots Recipe.
Recipe updated, originally posted January 2011. Since posting this in 2011, we have tweaked the recipe to be more clear. – Adam and Joanne
Easy Pomegranate Glazed Carrots Recipe
The pomegranate juice adds a little tartness to sweet tender carrots. We love these served hot and at room temperature.
You Will Need
1 tablespoon olive oil
1 pound carrots, scrubbed and rinsed
1 cup pomegranate juice
1 cinnamon stick (3-inch)
1/2 teaspoon sea salt
1/8 teaspoon black pepper
1 tablespoon butter
Directions
1Heat the olive oil over moderately high heat in a wide skillet or cast iron pan. Toss in the carrots and cook for 5 minutes. Add the pomegranate juice, cinnamon stick, salt and pepper then simmer, uncovered, stirring occasionally until the carrots are tender and the liquid has reduced down to a glaze; about 20 minutes.

2Remove the pan from the heat and swirl in the butter until melted. Discard the cinnamon stick and serve.