How to make perfect hard boiled eggs at home. Jump to the easy method for How to Cook Hard Boiled Eggs or read on to see our tips.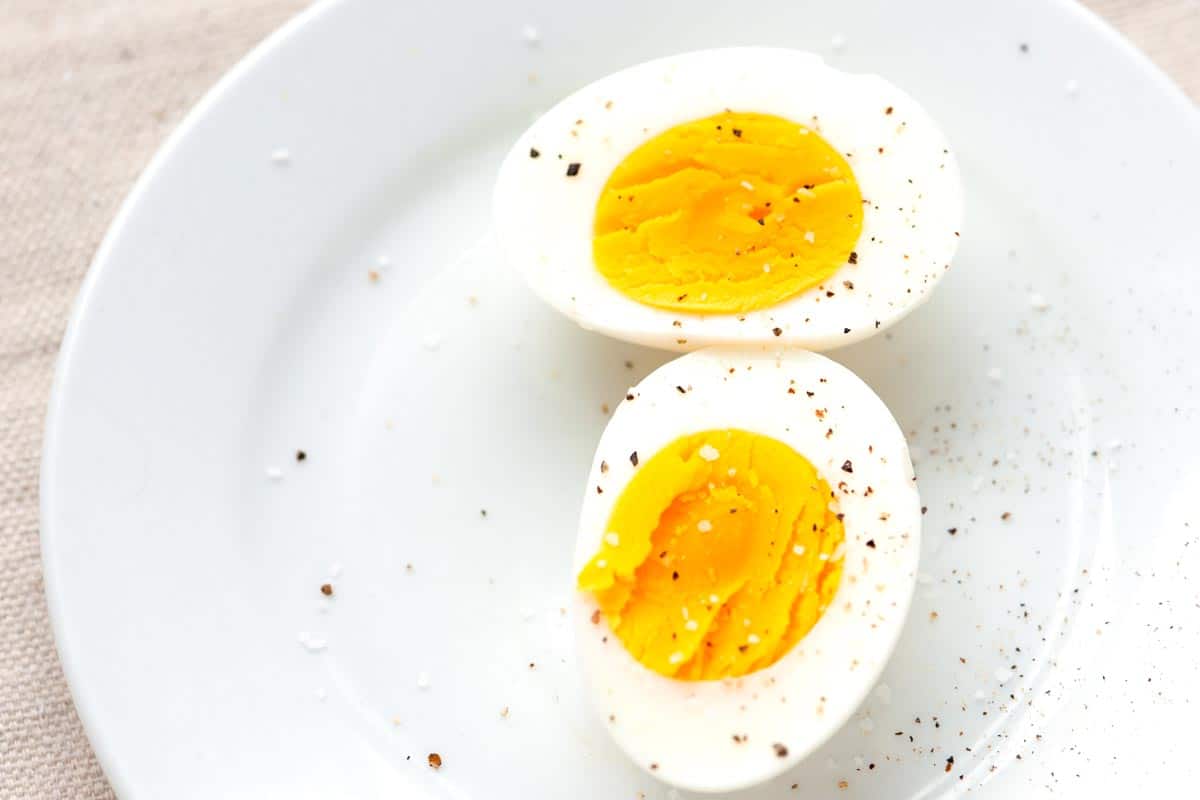 YOU MAY ALSO LIKE: How to easily poach eggs plus tips for making them for a crowd. Jump to our Poached Eggs Recipe.
Cooking Hard Boiled Eggs
Cooking a hard boiled egg is so simple. When we're good enough to think ahead, we make a batch and keep them in the fridge for  on-the-go snacks packed with protein.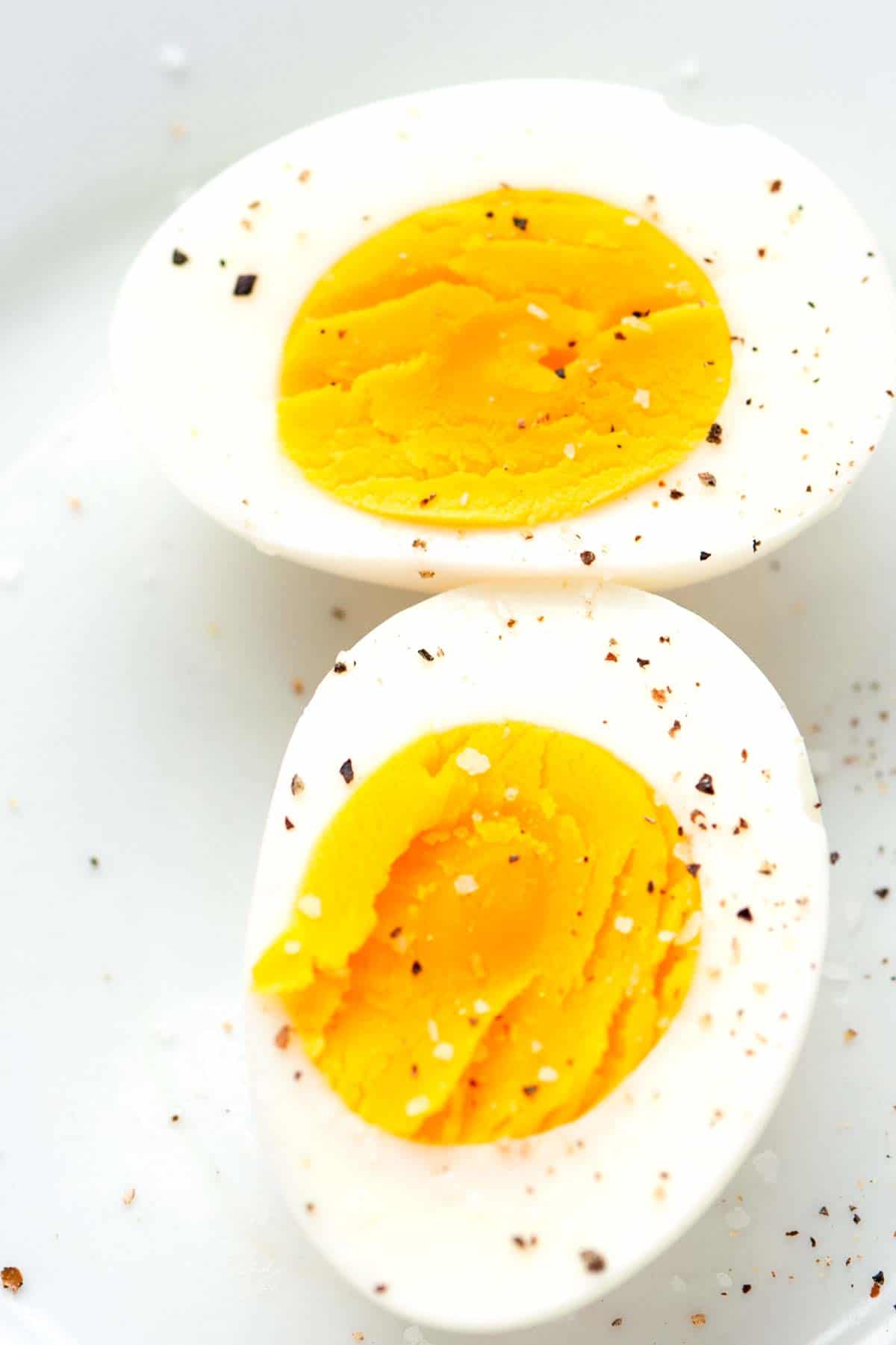 Find yourself a medium-sized saucepan then add your eggs so that they are in one layer. You don't want to pile them in there, when the water we're adding in the next step begins to boil, we don't want to risk cracking one or more of the egg's shells. Add cold water. You want the water to cover the eggs by 1 to 2 inches.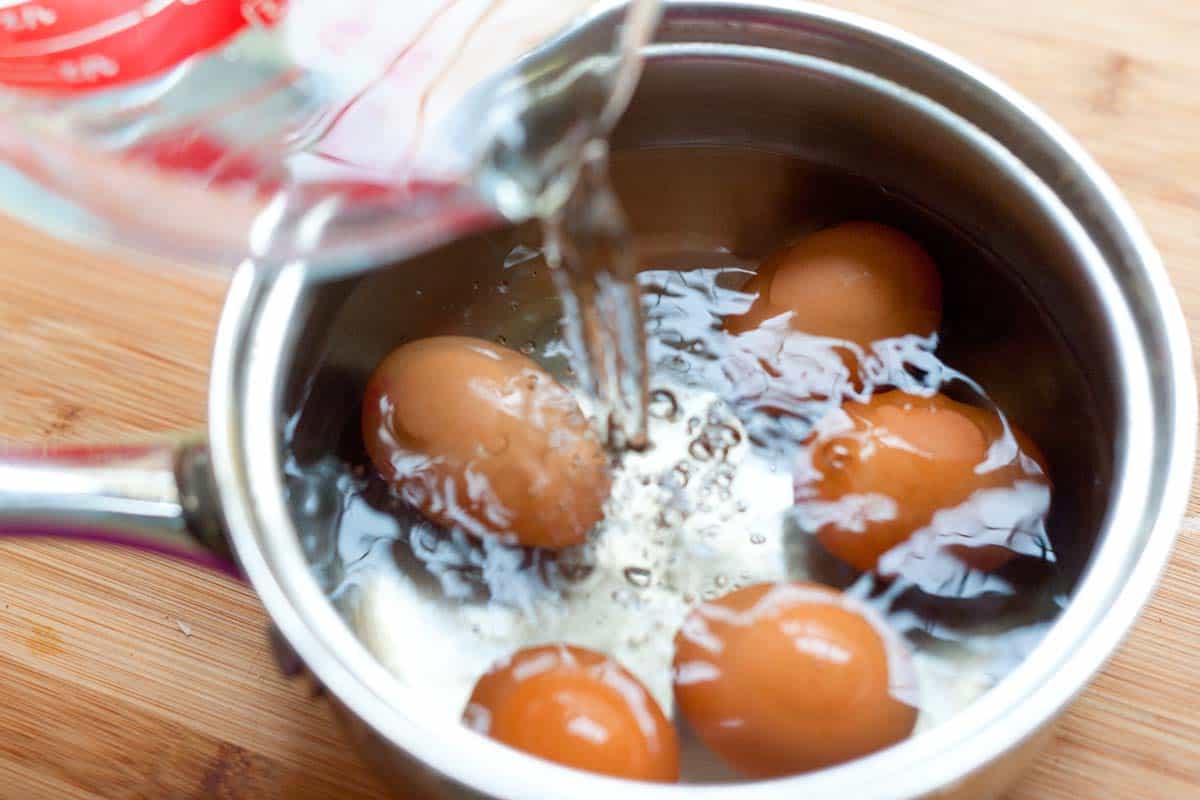 Bring the water to a boil. The moment the water begins to boil, remove the pan from the heat. Then cover the pan with a lid, set a timer for 12 minutes and you're set. The 12 minute cooking time is for a large egg, reduce the time by 1-2 minutes for medium-sized eggs. Remove the eggs and either run under cold water or submerge into a large bowl filled with water and ice. This will stop the eggs from cooking.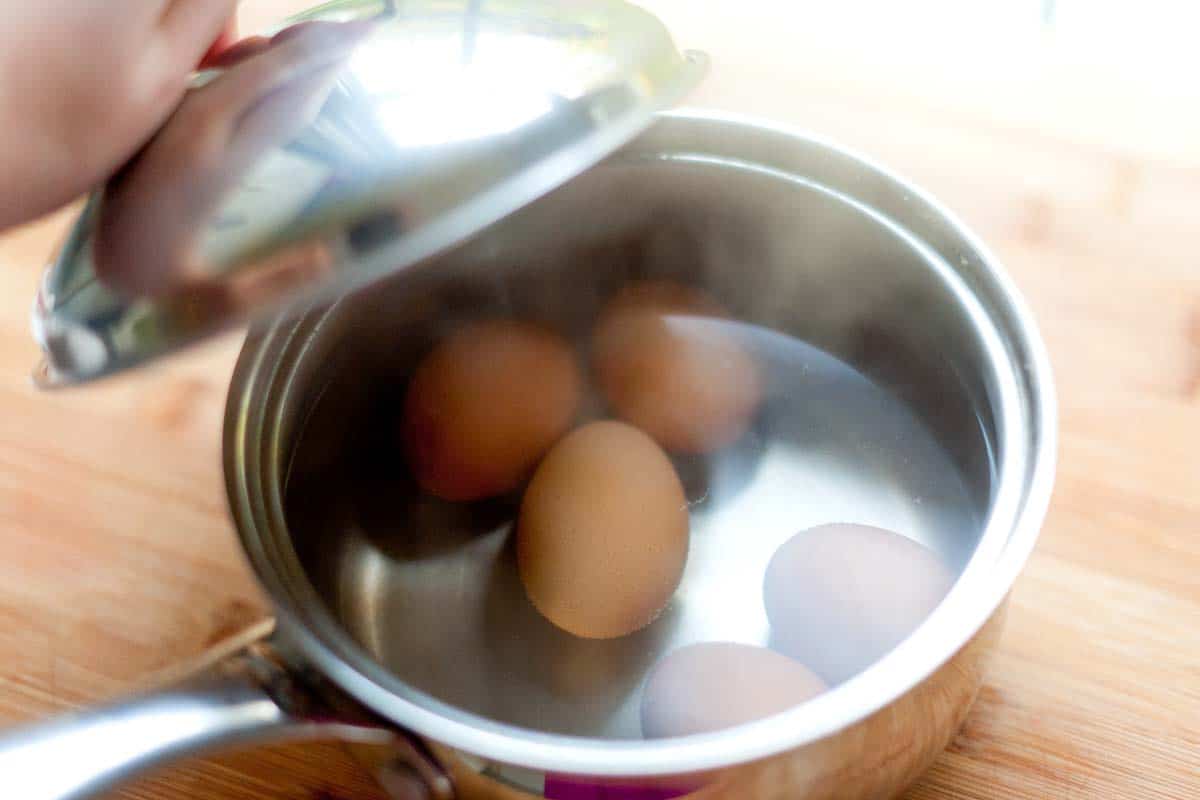 How to Peel Hard Boiled Eggs
If you've made hard boiled eggs before, you've probably experienced the occasional stubborn egg that just doesn't want to peel nicely. There are lots of tricks out there for easy peel eggs. We've tried a few, but have found the following tricks to work best for us:
Try not to use the freshest eggs. Fresher eggs don't peel as easily so if you have the chance, buy eggs for deviled eggs a few days in advance.
Cool the eggs completely before peeling. We find this helps a lot, but if you're still having trouble, crack the cooled egg and place it back into the ice bath. The water sneaks underneath the shell where you cracked it and makes it easier to peel after 5 minutes or so.
YOU MAY ALSO LIKE: How to make deviled eggs with mayonnaise, vinegar, and mustard. Plus, suggestions for spicing them up and our tips for hard boiling eggs. Jump to the Deviled Eggs Recipe.
Recipe updated, originally posted December 2011. Since posting this in 2011, we have tweaked the recipe to be more clear. – Adam and Joanne
How to Cook Hard Boiled Eggs
This recipe is for four eggs, you can increase or decrease as you see fit, however, when cooking, make sure the eggs can lay in the saucepan in one layer so they do not hit each other and crack shells while they cook.
You Will Need
4 large eggs
Water
Directions
Place the eggs in a single layer in a saucepan and cover with cold water by 1 1/2 inches. Heat over high heat until the water comes to a rolling boil, cover the saucepan with a lid, cook for 30 seconds then remove completely from the heat and let stand for 12 minutes. (This can range from 12 to 14 minutes, depending on the size of your eggs).

Prepare a bowl of ice water. Transfer eggs with a slotted spoon to the ice water and leave for 5 minutes. Crack egg shells and carefully peel them away. If the shells are not easily peeling away from the eggs, place them back into the ice water and try again in 5 minutes.
Adam and Joanne's Tips
Nutrition Per Serving:
Serving Size
1 egg
/
Calories
71
/
Protein
6 g
/
Carbohydrate
0 g
/
Dietary Fiber
0 g
/
Total Sugars
0 g
/
Total Fat
5 g
/
Saturated Fat
2 g
/
Cholesterol
185 mg
/
Sodium
62 mg