Pasta is a common dinner in our house, so we're always on the lookout for new ways to enjoy it. We are big fans of pesto, but didn't have any fresh basil on hand. Instead, we found a huge bag of kale in the back of our fridge. And that's how this kale pesto pasta recipe came to be.
A Favorite Kale Recipe – How to Make Kale Pesto
One of the best things about pesto is that you can adjust based on what you love or what you have lying around in your pantry. In traditional basil pesto, you'll usually see pine nuts used.
Instead of pine nuts, we went with almonds. One thing to remember when using nuts, toast them first. Toasting nuts adds so much flavor — it brings the nuts back to life.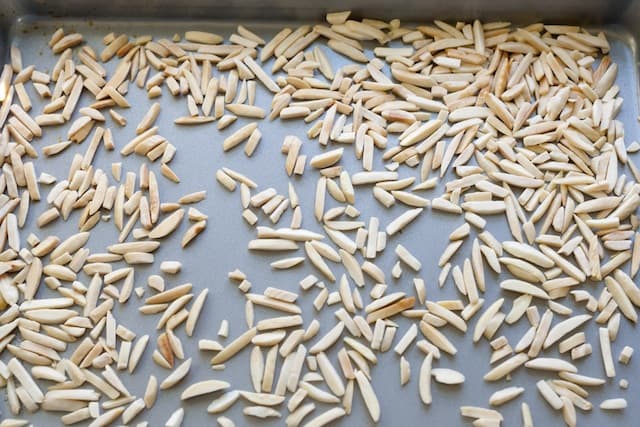 Keep in mind that you could use any type of nut — walnuts, pecans or even peanuts would be great.
Remove Stems and Wash Kale
Whenever we cook with kale, we like to give it a good wash. In this case, we also remove any thick stems or ribs, too.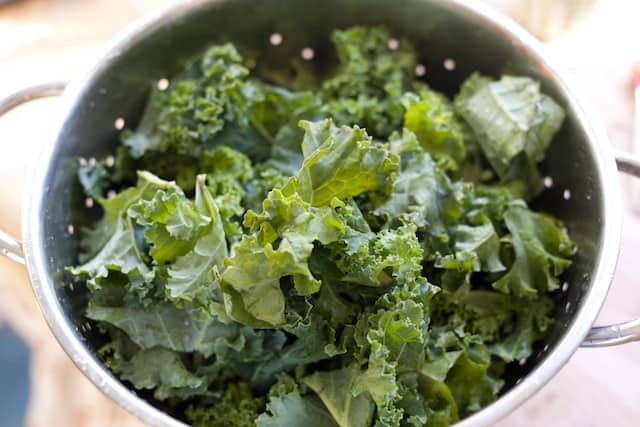 Once washed, the kale is added to boiling water and cooked for about 10 minutes.
You Can Make Pesto in Minutes
We drain and squeeze excess water from the cooked kale and add to a food processor along with the toasted almonds, garlic and a pinch of red pepper flakes.
After adding oil and pulsing — the pesto is the perfect consistency to toss with pasta. You could also toss the pesto with cooked vegetables or spread onto toast and serve as an appetizer.
And that's it — a fresh, fun kale recipe. We just love it.
You May Also Like
Fresh Kale Recipe - Kale Pesto
Try tossing this pesto with pasta, vegetables or use as a spread for bread. To toss this with pasta, cook pasta according to package directions then just before draining, reserve 1/4 cup of the pasta water. Toss the drained pasta with a few tablespoons of the reserved pasta water and a few tablespoons of pesto. Add more or less pesto depending on your preference.
Created By:
Adam and Joanne Gallagher
You Will Need
1 large bunch of kale, washed with stems and ribs removed
1/2 cup blanched almonds
2 cloves garlic, roughly minced
1/2 teaspoon salt
1 teaspoon red pepper flakes
2/3 cup olive oil
1/2 cup Parmigiano-Reggiano Cheese
Directions
Bring a large pot of salted water to a boil. Add kale and cook 10 minutes. Drain and squeeze dry.
In the meantime, preheat oven to 350 degrees F (177 degrees C) then add almonds to a baking sheet and bake in oven for 5-10 minutes or until lightly toasted.
Add kale, almonds, garlic, salt and red pepper flakes to the bowl of a food processor. Pulse 3 times then slowly pour olive oil into the bowl while the processor is running. Stop to scrape the sides a few times.
Add the pesto to a bowl with Parmigiano-Reggiano cheese, mix well. Taste for seasoning and add salt if necessary. To store, top with a thin layer of olive oil and cover with plastic wrap. Store in the refrigerator up to 3 days.