We have had a lot of eggs in the house lately. Not a problem, we are pros at using them up. Take our Steak and Egg recipe for example, or, this delicious, EASY pasta.
We shared this in one of the loveliest issues of maché magazine, yet. It just went live and you need to flip through it! There are more photos of this pasta along with more dinner ideas, perfect for two WITH wine pairings, I might add. There's one of the most adorable Breakfast in Bed features, we've ever seen. There's even a whole tutorial for how to infuse vodka! Does any of that sound intriguing to you? If so, go on over and take a look, we know you'll love it! (plus, you could always follow them on twitter or like them on Facebook, because they have a blog, too where they share even more awesome DIY ideas, recipes and more).
Okay, back to the pasta.
Eggs totally make this. Egg whites and Parmigiano-Reggiano cheese transform into a decadent creamy sauce, while egg yolks delicately sit on top ready to be poked with your fork and swirled into the pasta.
How to Make Pasta Carbonara
Here's what you're going to need: pasta, BACON, salt and pepper, Parmigiano-Reggiano cheese and 2 eggs that have been separated.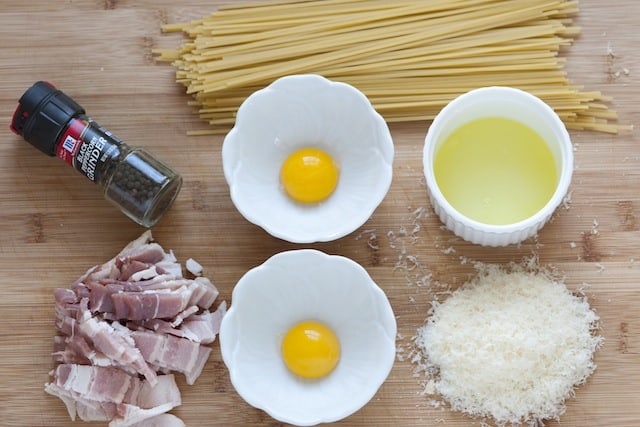 Cut the bacon into small pieces and cook until crispy.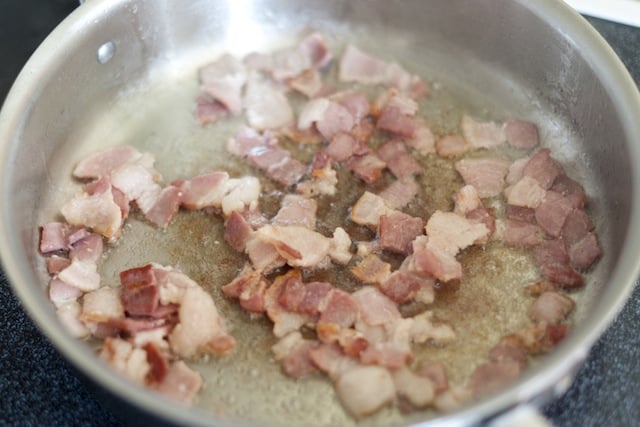 Remove the bacon then drain enough fat so that 2-3 tablespoons remain in the pan, no more.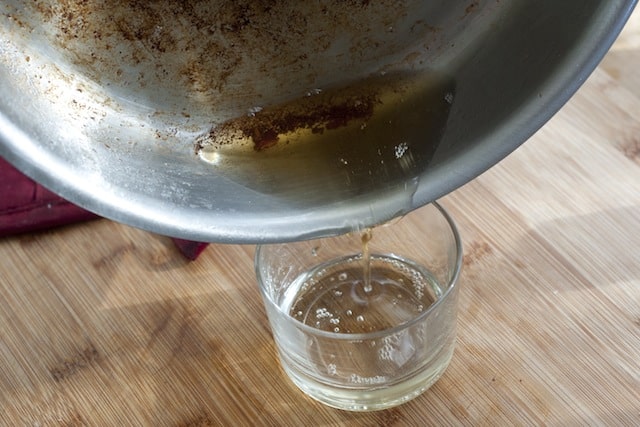 Off the heat, add cooked spaghetti to the pan that has the reserved bacon fat.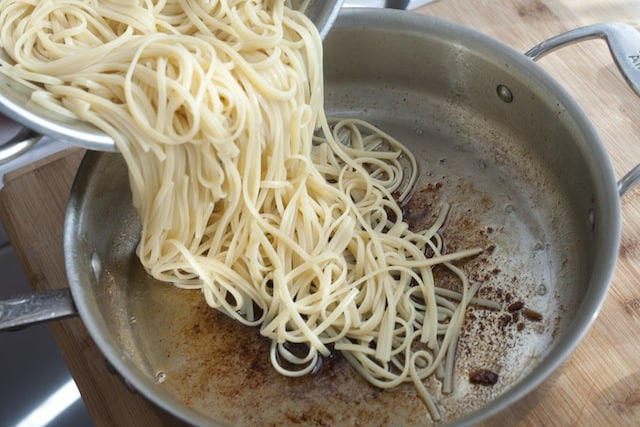 Then, add about 1/4 of a cup of hot water from when you cooked the pasta.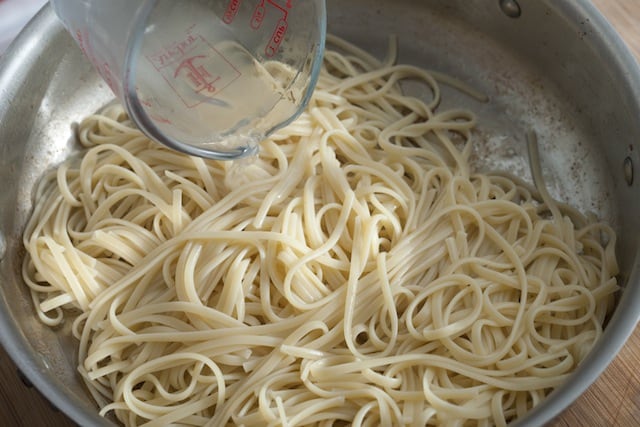 Toss things around a bit then add the egg whites. Toss until a sauce forms.
Throw in the cheese (a lot of cheese).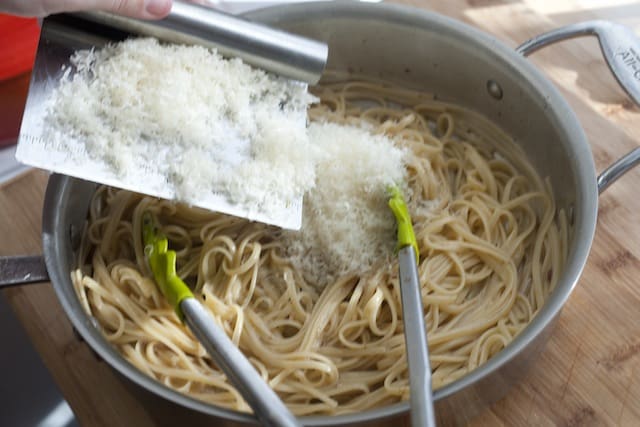 Crack some pepper over everything …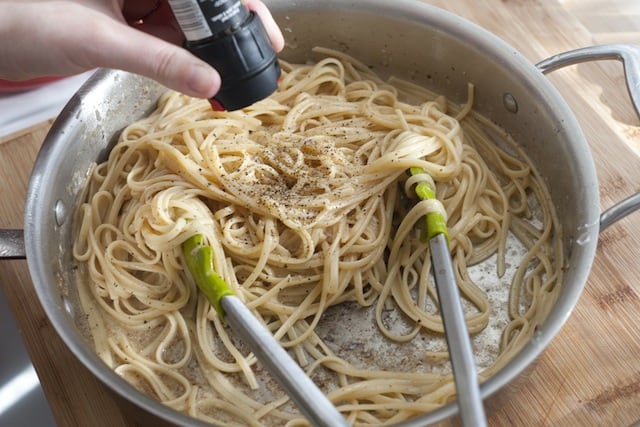 … and enjoy!

When eating, use a fork to pierce the egg yolk to coat the spaghetti. When making, be sure to add the spaghetti, egg whites and cheese off the heat. If the pan is over heat, the dish may be too dry. Also, when adding the egg whites and cheese, work fast so a sauce forms throughout the spaghetti.

Choose high quality (we like organic) eggs for this. since this recipe requires a raw egg yolk to be placed on top of the pasta. When you serve, the pasta should still be hot, cooking the egg slightly when broken.
Created By:
Adam and Joanne Gallagher
You Will Need
1/2 pound spaghetti or linguini
1 tablespoon olive oil
3 slices thick-cut bacon, cut into 1/4-inch pieces
3/4 cup grated Parmigiano-Reggiano cheese
2 egg whites, whisked
2 unbroken egg yolks
salt and pepper
Directions
Bring a large pot of salted water to the boil. Cook pasta according to package directions.
Heat olive oil in a large skillet over medium heat, add bacon and cook until it has rendered it's fat and is crisp. Transfer bacon to a plate then discard enough bacon fat so that two tablespoons is left in the pan.
Scoop out 1/4 cup of pasta water then drain pasta.
Add pan with bacon fat back on the heat then add reserved pasta water and pasta to pan with bacon fat, toss and cook 1 minute. Remove from heat then add 1/2 cup of the cheese, egg whites and freshly ground pepper then toss until well mixed.
Divide pasta between 2 bowls, make a nest in the middle then gently side an egg yolk into each nest. Top with the remaining cheese, bacon and an extra sprinkle of freshly ground pepper. Serve immediately.