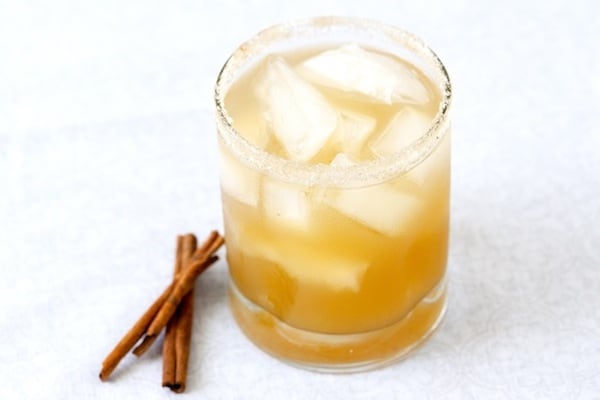 We know it's Monday, but thought this might spike some interest. We love ourselves a good cocktail, here's our take on spicy spiked cider! This gets served over ice, but if you just can't wait for it to cool, serve it warm. By the way, if you find yourself a high-quality apple cider from the store, you can probably get away with just adding rum — we do that, too.

Spicy Spiked Cider
A recipe for apple cider with spiced rum that can be served hot or cold.
Created By:
Joanne and Adam Gallagher
You Will Need
1 teaspoon whole cloves
2 whole cinnamon sticks
2 whole star anise
juice of an orange
4 cups apple cider
3/4 cup spiced rum (suggestions Captain Morgan Spiced Rum)
1/3 cup granulated sugar
2 teaspoons ground cinnamon
Directions
Add the cloves, cinnamon sticks and star anise to a large saucepan over medium heat; lightly toast the spices in the pan for 1 minute.
Add orange juice and apple cider, simmer, but do not boil for 10 minutes.
In the meantime, prepare cinnamon sugar; add sugar and cinnamon to a small bowl; mix well. Pour out onto a plate.
Lightly moisten the rim of each glass then invert into prepared cinnamon sugar and twist until the rim has been evenly coated.
Remove cider from heat and cool then add rum. Strain, then ladle the cider over ice into prepared serving mugs or glasses.