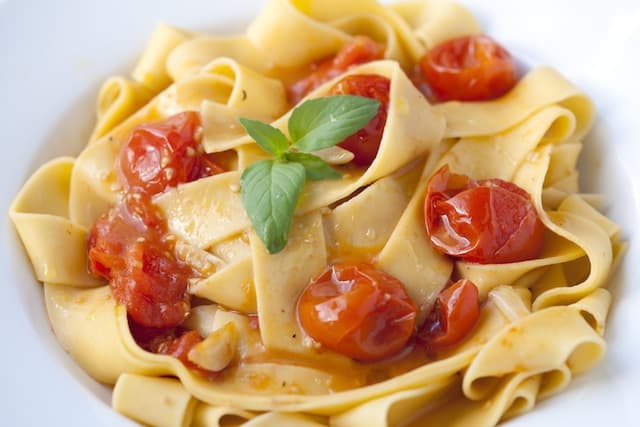 We ate entirely too much on Thursday (and Friday). We're back home in need of something light. This pasta recipe fits the bill. Sweet cherry tomatoes, garlic, cardamom pods and lemon zest are roasted in the oven creating a bright and lively topping for pasta. When we serve, we gently press each tomato, releasing just enough juice to coat the pasta.
How to make Cardamom Roasted Tomato Pasta
Start by cutting a few cloves of garlic lengthwise into 4 strips.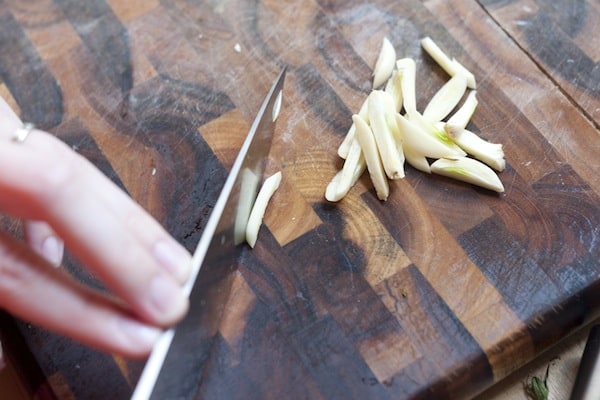 Next, using the flat of a knife, gently press the cardamom pods against a cutting board. This will open the pods and allow all their flavor to seep out into the sauce. If you don't have cardamom pods on hand, just substitute with one teaspoon of ground cardamom.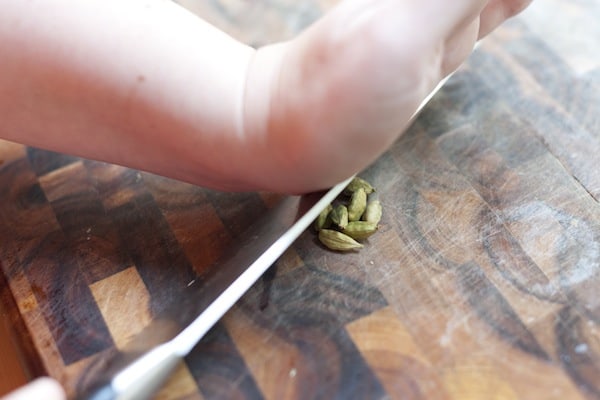 Throw some tomatoes into an oven-safe pot (we used a dutch oven). Then, add the garlic and cardamom pods. You could use a baking sheet, but if you use the oven-safe dish, you can finish the sauce in the same pan, meaning less clean up.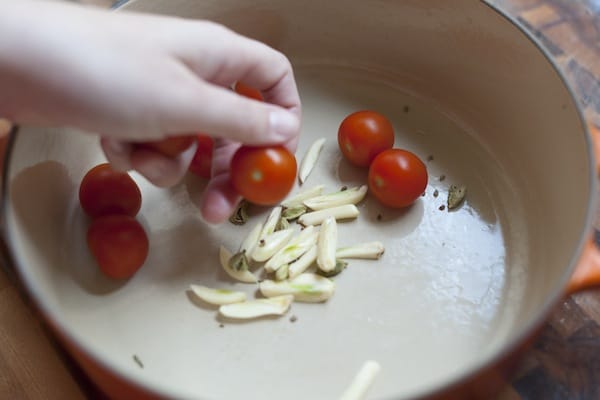 Drizzle in some olive oil.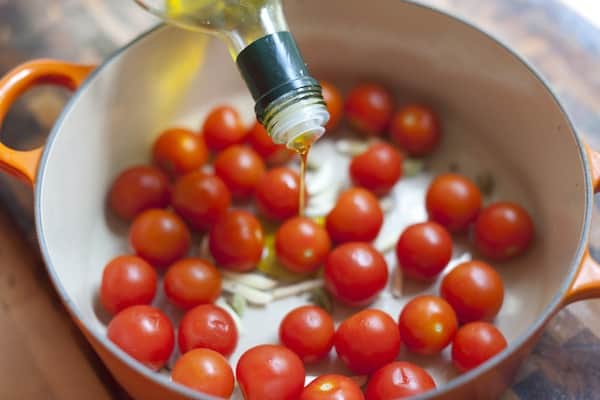 Then, use a vegetable peeler to peel about half of the zest away from a lemon.
Generously grind pepper and season with salt. Then, bake in the oven for 15-20 minutes until the tomatoes begin to burst and release their juices.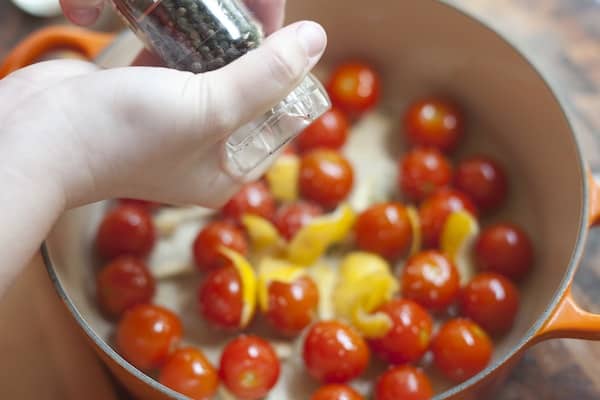 Remove the cardamom pods and discard.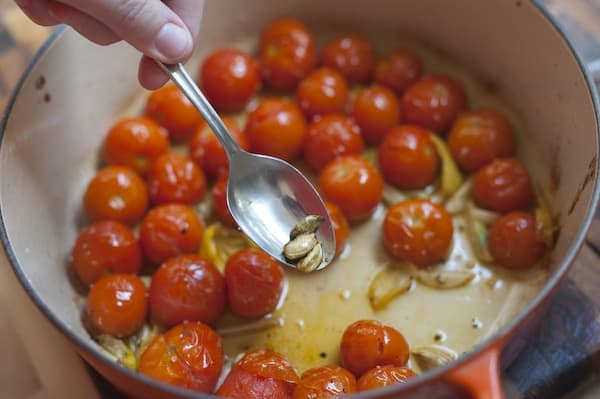 Now, place the pan of roasted tomatoes over medium heat then, pour in about 1/4 cup of chicken stock.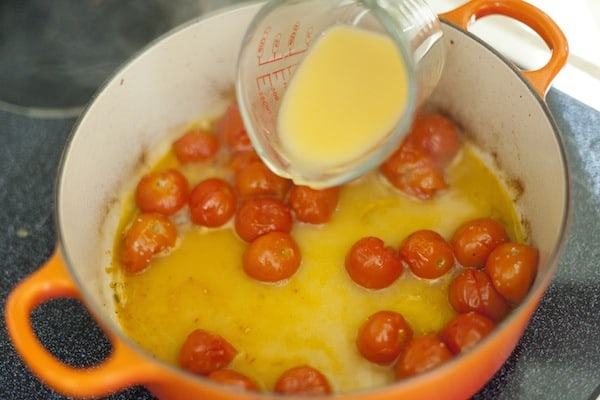 Allow the stock to reduce by half, then add cooked pasta. Toss and cook 1 minute.
Serve as is, with fresh herbs or with a sprinkle of freshly grated Parmesan cheese.
Enjoy!

Cardamom Roasted Tomato Pasta
Pasta with a light tomato sauce infused with bright lemon and cardamom. The star to this sauce is cardamom pods, if you do not have pods on hand, you can substitute with 1 teaspoon of ground cardamom. Add the ground cardamom before roasting the tomatoes.
You Will Need
8 ounces dried pappardelle pasta
2 cups whole cherry tomatoes
3 cloves garlic, skin removed and cut lengthwise into 4 strips
4 strips lemon zest, each 1/4-inch wide and 2 inches long
6 cardamom pods, pressed with the flat of a knife to crack pod
1 1/2 tablespoons olive oil
1/4 cup chicken stock
salt and freshly ground pepper
Directions
Preheat oven to 500 degrees F.
Bring a large pot of salted water to a boil, add pasta and cook according to package directions.
Add cherry tomatoes, garlic, lemon zest, cardamom pods and olive oil to a large oven-safe pan. Season with 1/4 teaspoon salt and freshly ground pepper.
Roast for 10 minutes then stir to turn flip the tomatoes and roast another 5 to 10 minutes until the tomatoes begin to split.
Remove pan from oven then remove and discard the cardamom pods and lemon zest. Next, place the pan over medium heat and add chicken stock, reduce by half, add cooked pasta, stir and cook one minute. Season to taste and serve.