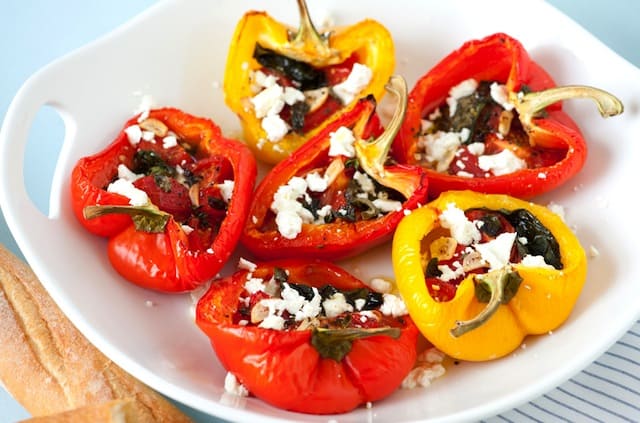 Women in our family have been making a version of these roasted stuffed peppers for years. The original recipe came from a Delia Smith cookbook and has been adapted and tweaked from there. Here is our version.
These stuffed peppers are absolutely perfect to serve at the beginning of a meal, just make sure you have some bread on the table so you and your guests can sop up all the sweet, garlicky juices. It's also perfect served as a light dinner (our favorite way to enjoy them).
How to Make Our Roasted Stuffed Peppers Recipe
Cut a few sweet peppers in half then remove the membrane and seeds from inside.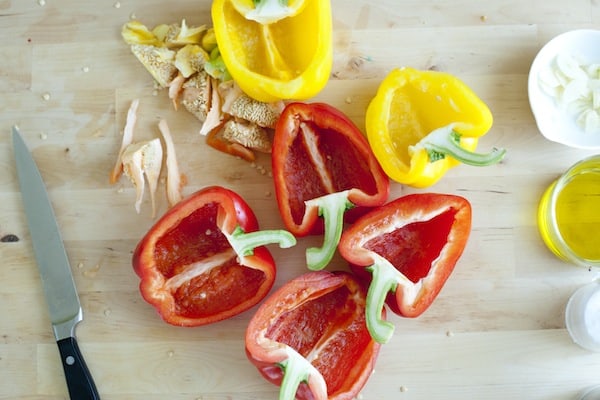 Score the bottom of each tomato with a knife, add them to a bowl and cover with boiling water. Leave them for a minute so the skins start to loosen.
Now, just peel the skins from each tomato.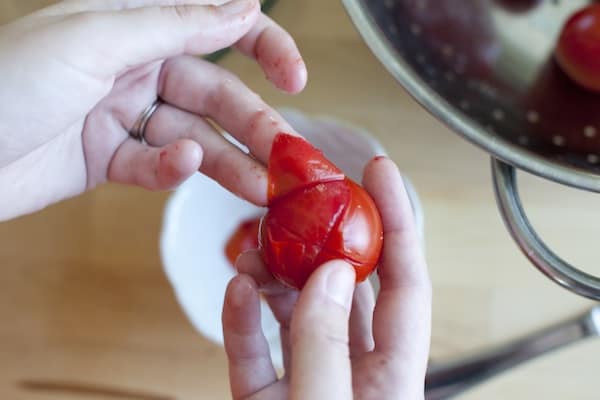 Quarter the tomatoes.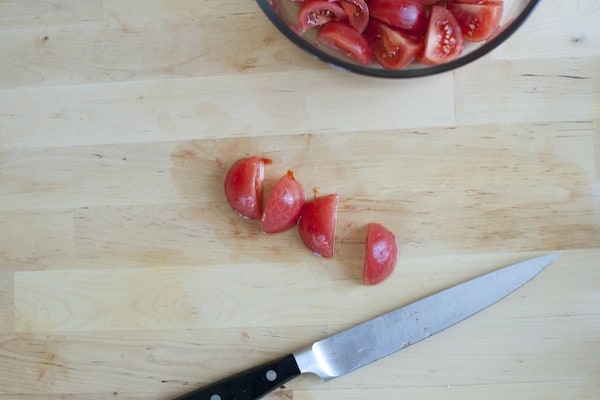 Then, slice some garlic.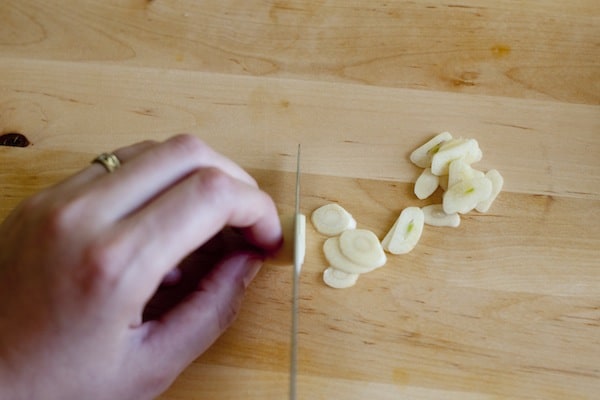 Now fill each pepper half with the tomatoes, garlic and herbs. Season them with salt and pepper then give it a drizzle with olive oil and bake in the oven.
While the peppers are still warm, crumble some goat cheese or feta over them. Then, serve with some warm bread.
Did you like our Roasted Stuffed Peppers recipe? We bet you'll love these:
This recipe has been shared on BettyCrocker.com

Roasted Tomato Stuffed Peppers
Deceptively simple, these stuffed peppers are delicious served as an appetizer or as a light meal. If you wanted to skip the fresh tomatoes, open a can of dices tomatoes and use a tablespoon or so added to each pepper half, instead.
Created By:
Adam and Joanne Gallagher
You Will Need
3 yellow or red bell peppers
8 cherry tomatoes
2 cups boiling water
2 garlic cloves, thinly sliced
1 small bunch fresh basil, thyme, parsley or oregano
3 tablespoons olive oil
1 teaspoon salt
1/2 teaspoon ground black pepper
3 ounces goat cheese
1 loaf of crusty French bread
Directions
Preheat the oven to 350° F (180° C) then lightly oil a shallow sheet pan with one tablespoon of the olive oil.
Cut each pepper in half then remove the membrane and seeds, but leave the stalk intact. (The stalks are not edible, however, will help the peppers keep their shape while roasting). Lay the pepper halves in the oiled sheet pan with the inside of the pepper halves facing up.
Score an "x" into the bottom of each tomato then place into a heat-safe bowl. Pour the hot water over the tomatoes and leave for one minute. Drain the tomatoes and use fingers to slide the skins from the tomatoes. Cut the tomatoes into quarters, evenly divide and add to each pepper half.
Divide the garlic slices and fresh herbs then add to each pepper half. Drizzle the pepper halves with the remaining olive oil and season with the salt and pepper. Place the sheet pan into the oven and allow the peppers to roast for 50 minutes to 1 hour. Transfer the cooked peppers to a serving dish, pour any juices left in the pan over the peppers, crumble goat cheese into each pepper and serve alongside crusty French bread.