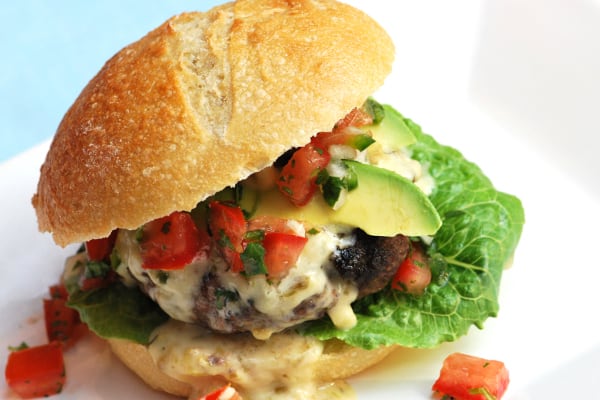 A while ago, Amanda from Wisconsin Cheese Talk, a site dedicated to promote and discuss the unique cheese making heritage of Wisconsin, contacted us and asked if we would be up for writing a guest post about, you guessed it, cheese!  Being huge cheese dorks ourselves we immediately signed up for the challenge and started a bit of research.  Now, you could say, given the amount of cheese in our fridge and the time we spend drooling at the cheese counters in Whole Foods and other stores, we are quite advanced in our knowledge of cheese!  Given that though, we were surprised to learn the intense love and artisan approach many cheese makers in Wisconsin take and the vast selection of cheeses created right here on our own country's soil!  With so many foods and wine, we often credit other countries (cough, France) before our own and while Adam and I have much love for the work of others, we truly get excited to learn and taste the work of artisans in America.  It's because of this, we felt we needed to really do a good job with our guest post and after reflection and two burgers each, we feel as though we have succeeded.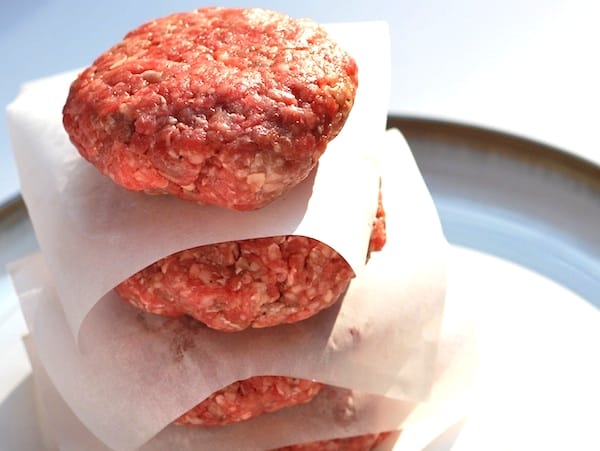 We started with with local grass-fed beef burgers, made on the grill, because hey, it's summer!  Then, we made this ridiculously mouth-watering cheesy and roasted chili pepper sauce and then to really hit the ball out of the park we topped the burgers with fresh creamy avocado and brightly flavored Pico de Gallo.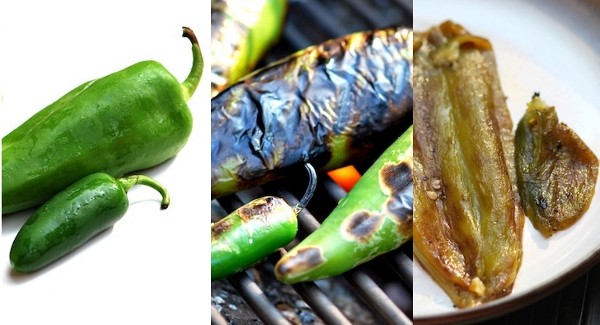 The star, of course, is the creamy Queso sauce that uses Monterey Jack cheese, a mild yet slightly tart, buttery cheese often found in Mexican and Southwestern style cooking.  Taking full advantage of our parents grill, we  roasted jalapeño and Anaheim chili peppers that were then minced finely and added to play off that Monterey Jack cheese sauce, a sauce that can easily double as the perfect dip or topping for nachos, or if you are anything like us, is perfect to eat with a spoon.
The Pico de Gallo topping was super simple to make and again, is a great side or appetizer served with some chips or nachos.  We posted our recipe for Pico de Gallo a few weeks ago.  See our Pico de Gallo recipe here.
For more information about Wisconsin Cheese, visit Wisconsin Cheese Talk for a long list of websites that provides more recipes, interviews and articles (there is even a Cheese and Burger Society and a Grilled Cheese Academy with lots of ideas and photos…YUM!
This burger gets most of its flavor from the roasted pepper queso cheese sauce. Roasting peppers are so easy – use a grill, open flame or your broiler to burn the heck out of the skins – the skins on the peppers should look black and burnt. Next, remove the peppers from the heat and immediately throw them into a plastic zip lock bag and allow them to steam inside the bag for 15 minutes or so. Finally, take the peppers out of the bag – you will notice the skins are loose and can easily be pulled away from the pepper- remove all the skin and seeds from inside the pepper, then just slice, dice or chop the pepper any way you wish.
You Will Need
Burger
1 ½ pounds Grass-Fed Ground Chuck; 80% lean, 20% fat
1 tsp Salt
1/2 tsp Black Pepper
4 dashes Hot Sauce (we used Cholula Mexican Hot Sauce)
Queso Sauce
1 Avocado, sliced
Pico de Gallo
Queso Sauce
3 cups Monterey Jack cheese
3 Anaheim or Poblano Peppers; Roasted, Peeled and Deseeded
1 Jalepeño Pepper; Roasted, Peeled and Deseeded
2 tbsp Butter
¼ cup Diced Yellow Onions
1 tbsp Flour
1 ½ cups Whole Milk
Salt and Pepper
Directions
Queso Sauce
To make the queso sauce, 15 minutes before serving, heat a medium saucepan over medium heat, add 1 tablespoon of the butter and allow to melt.
Once melted, add the diced yellow onions and cook, stirring occasionally for 3-4 minutes or until they turn translucent. Add the second tablespoon of butter, allow to melt and then add the flour. Use a whisk to incorporate the flour into the butter and cook for 1 minute.
Next, add the milk, increase the heat to high, and cook, whisking constantly, until slightly thickened, about 5 minutes. Remove from the heat and whisk in the cheese until melted. Finally, add the diced roasted peppers and season with salt and pepper. Keep warm until ready to serve.
Queso Burger
Add the meat to a large mixing bowl then sprinkle with salt, pepper and hot sauce. Use a fork to carefully mix the meat and seasoning all together without mashing it. Divide the meat into 4 equal portions (about 6 ounces each). Form each portion loosely into a 3/4-inch-thick burger.
Heat a grill, broiler, or sauté pan and cook the hamburgers for 3 to 4 minutes on each side until almost done. Remove to a plate and cover with aluminum foil. Allow the hamburgers to rest for 5 minutes.
Place a tablespoon or so of Queso Sauce on each bun bottom then add a couple lettuce leaves, the burger, another couple tablespoons of sauce, a few slices of avocado, Pico de Gallo and cover with the bun tops. Serve immediately.